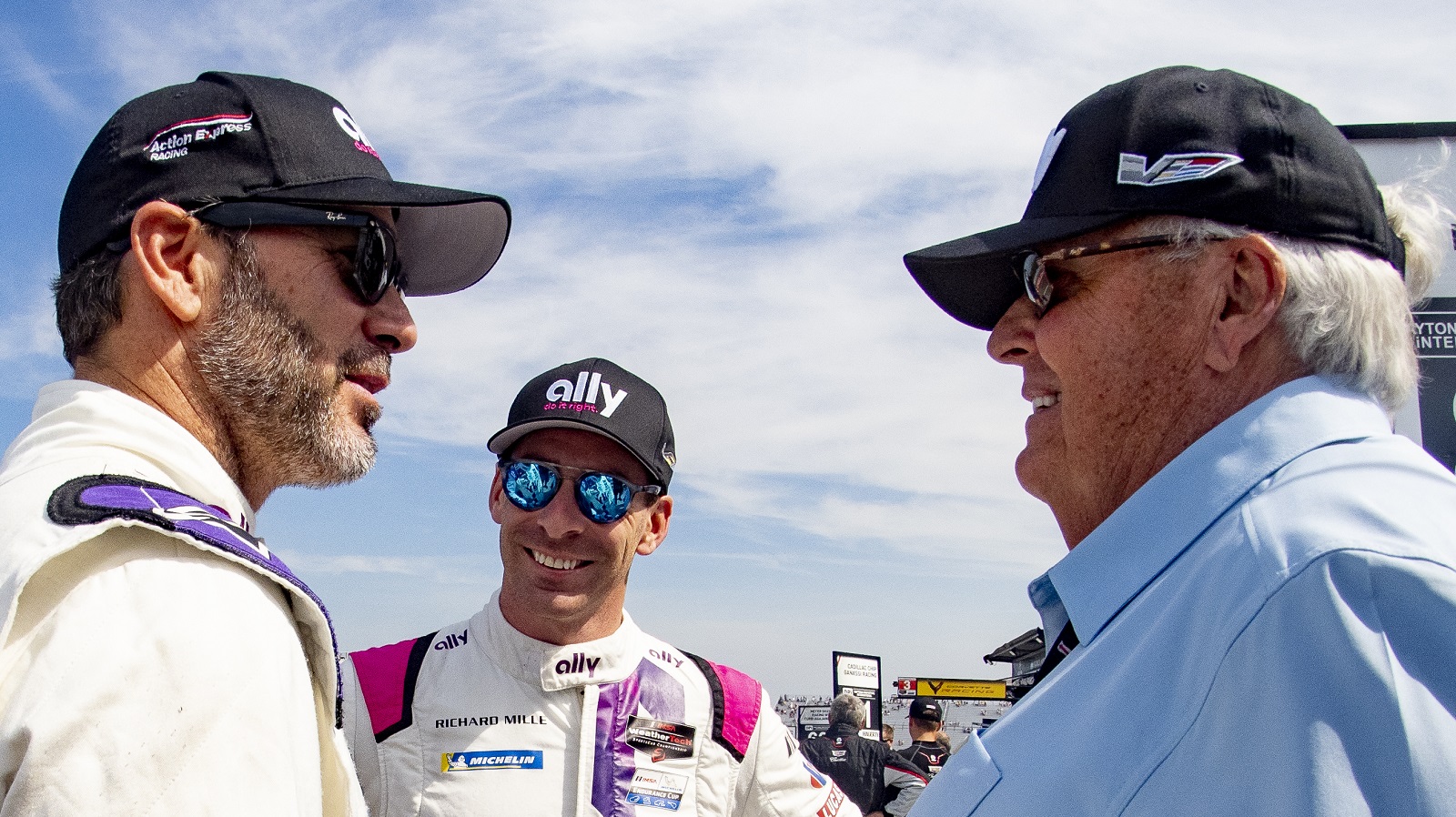 Jimmie Johnson Is Perfectly Positioned for at Least 1 Ride in a Next Gen Car
Retired NASCAR great Jimmie Johnson is interested in reuniting with Rick Hendrick for the team's run at entering a Next Gen car at Le Mans.
Jimmie Johnson is jumping from venture to venture doing what he loves. The seven-time Cup Series champion took up other forms of racing upon retiring from NASCAR after the 2020 season. Now, he's contemplating one of the major overseas opportunities in the 2023 motorsports season.
Jimmie Johnson is coming off a breakthrough performance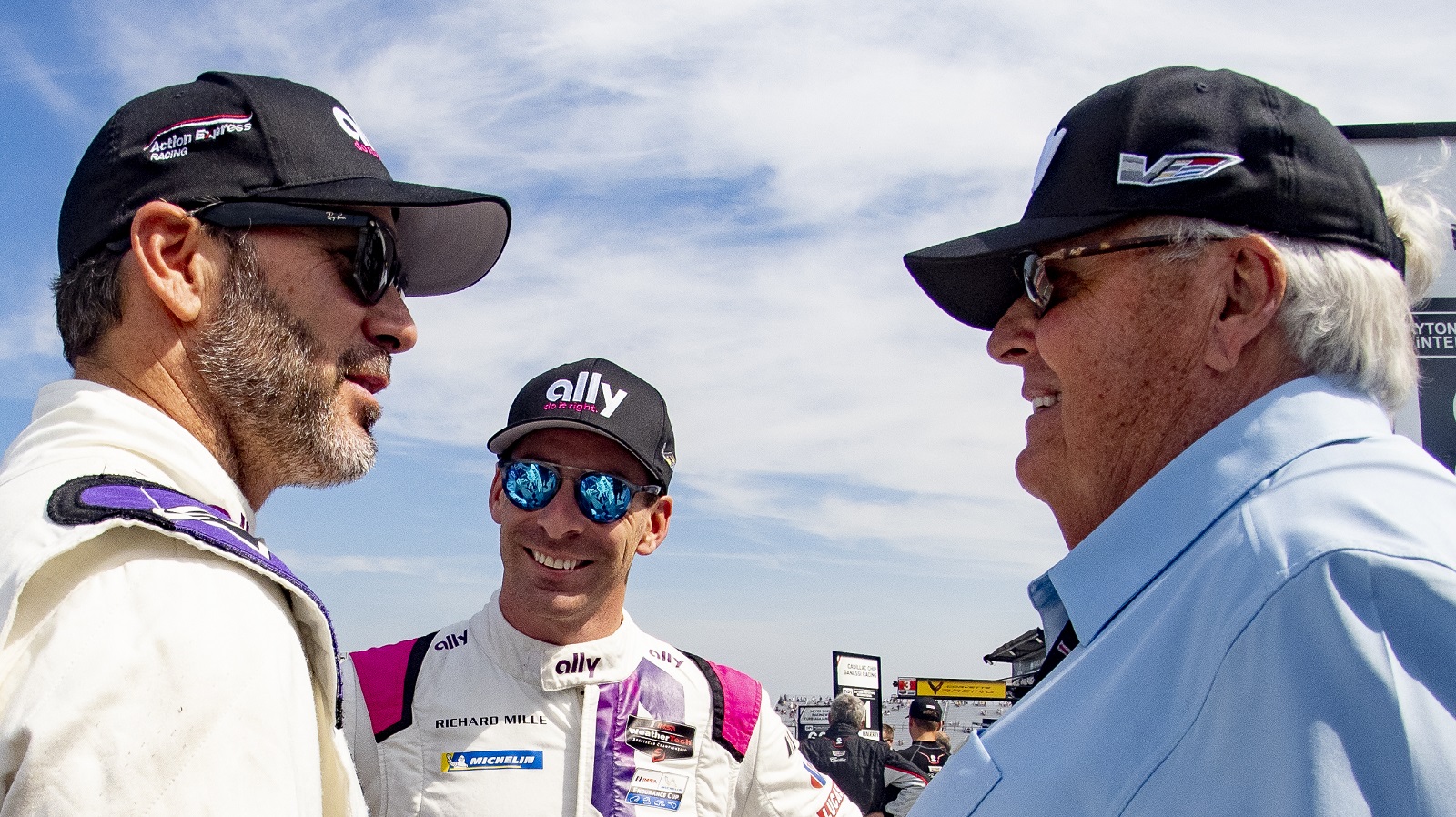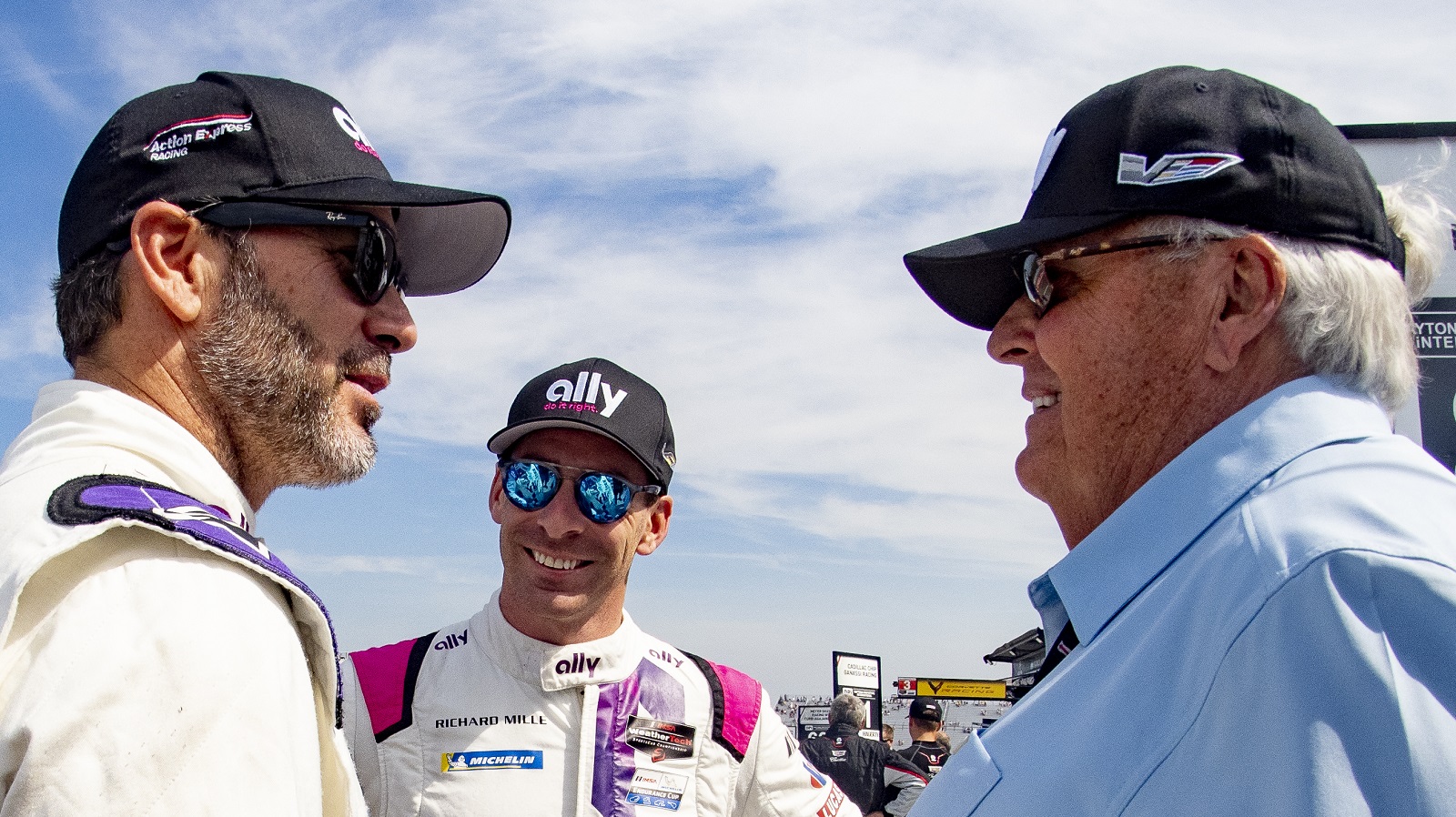 Going winless in his final three seasons in NASCAR after 83 Cup Series victories and seven season championships didn't dampen Jimmie Johnson's enthusiasm for racing. The California native immediately turned to IndyCar racing, aligning with Chip Ganassi Racing. He also tried his hand at IMSA WeatherTech SportsCar Series.
Johnson stayed away from IndyCar's four races on ovals in his rookie season and instead drove on road courses, which were a relative novelty in his stock car days.
Johnson made his oval debut Sunday at Texas Motor Speedway, and it was by far his best showing in IndyCar. He looked smooth in finishing sixth, and he was running especially hard late in the race, even passing teammate Scott Dixon, who is a six-time series champion with 50 career IndyCar victories, for fifth place at one point.
Jimmie Johnson wants in on NASCAR's Le Mans venture
Jimmie Johnson, who spent his entire 19-season NASCAR Cup Series career with Hendrick Motorsports, has spoken with Rick Hendrick about the team's expected "Garage 56" entry in next year's 24 Hours of Le Mans, NBC Sports reported.
The report characterized Johnson as "definitely" interested after hearing Hendrick and NASCAR officials unveil plans last week to enter a modified Next Gen Chevy Camaro as an exhibition competitor.
Once Le Mans officials approve the entry, likely a formality, Hendrick Motorsports will need to work on its car and line up three drivers. Former Johnson crew chief Chad Knaus is overseeing the project.
Johnson said his conversation with Hendrick came by phone during a brief vacation in Mexico before he arrived in Forth Worth for the IndyCar race. They reportedly agreed to speak in more detail at a later date.
The former NASCAR star says interest is mutual
Scheduling is always a potential issue, and a lot can happen between now and June 2023. But Jimmie Johnson says he's interested in reuniting on a project with Rick Hendrick and Chad Knaus.
"I know there's interest for me to be in the car," he said. "I know Mr. Hendrick would love for me to be in the car, and Chad's been at the track. So, there's all this synergy that's existing there, and honestly, that synergy is what kind of led to this opportunity."
Assuming Johnson comes aboard, the Le Mans team would still need two other drivers. Fortunately, Hendrick Motorsports has an embarrassment of riches in that department. While answering questions at last week's launch announcement, Hendrick mentioned Chase Elliott and Kyle Larson, the two most recent NASCAR Cup Series champions, as candidates.
And, if Hendrick wants to stick with retired greats for the roster rather than taking current stars away from their Cup Series obligations, his racing team's vice president is none other than Jeff Gordon.
Like Sportscasting on Facebook. Follow us on Twitter @sportscasting19.