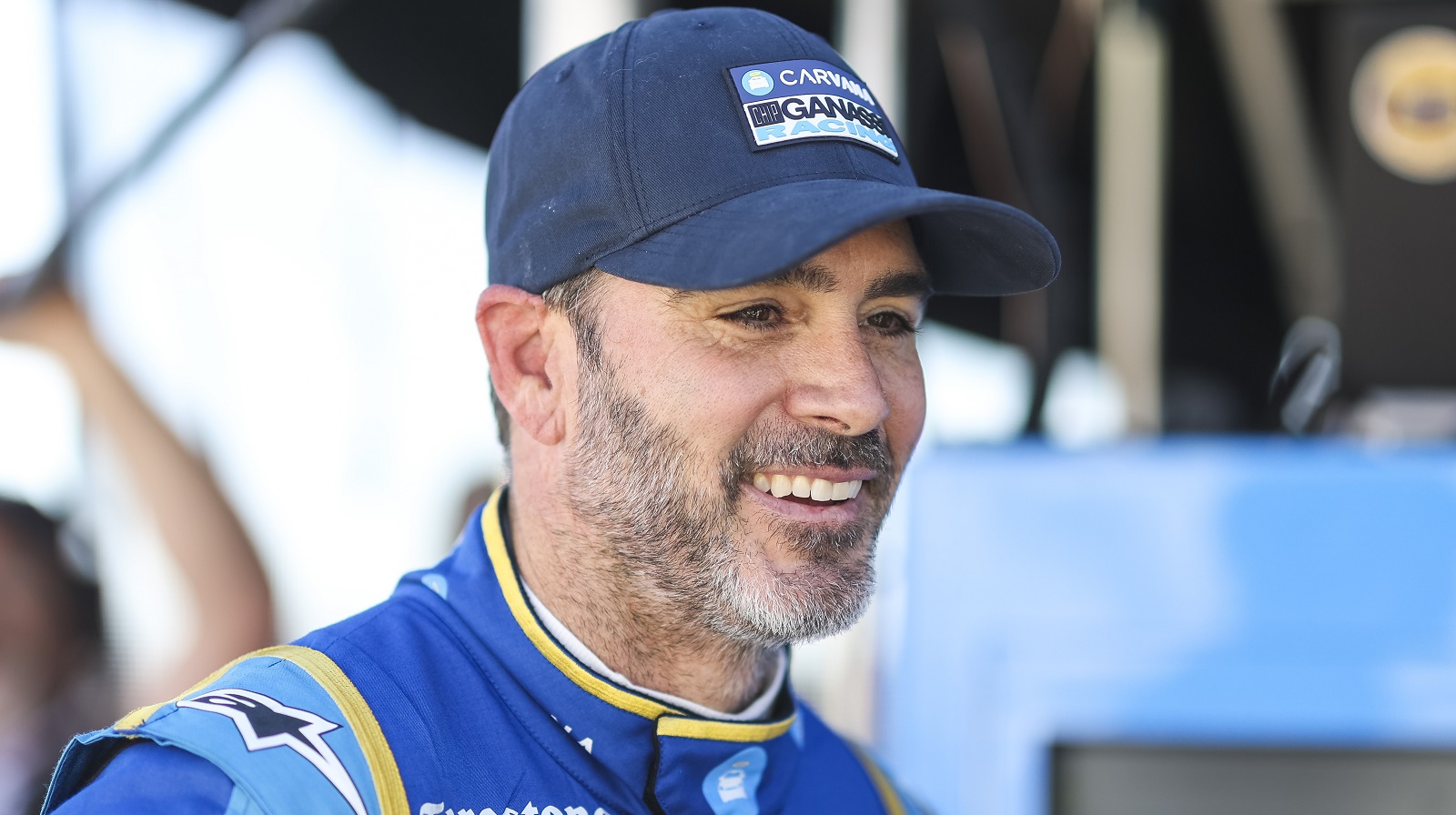 The Hype About Jimmie Johnson and the Indianapolis 500 Is No Longer So Preposterous
Retired NASCAR great Jimmie Johnson registered a breakthrough performance in Sunday's IndyCar race at Texas Motor Speedway.
It may not have been a race, but Jimmie Johnson finally won something in the IndyCar Series: the benefit of the doubt. Johnson, in his second season following a superb NASCAR career, raced an open-wheel car on an oval for the first time on Sunday at Texas Motor Speedway and no longer looked out of his element.
Whispers about it being time to retire before damaging his racing legacy will now change to speculation that Johnson could run in the top 10 in the Indianapolis 500 a little more than two months from now.
Jimmie Johnson finishes sixth at Texas Motor Speedway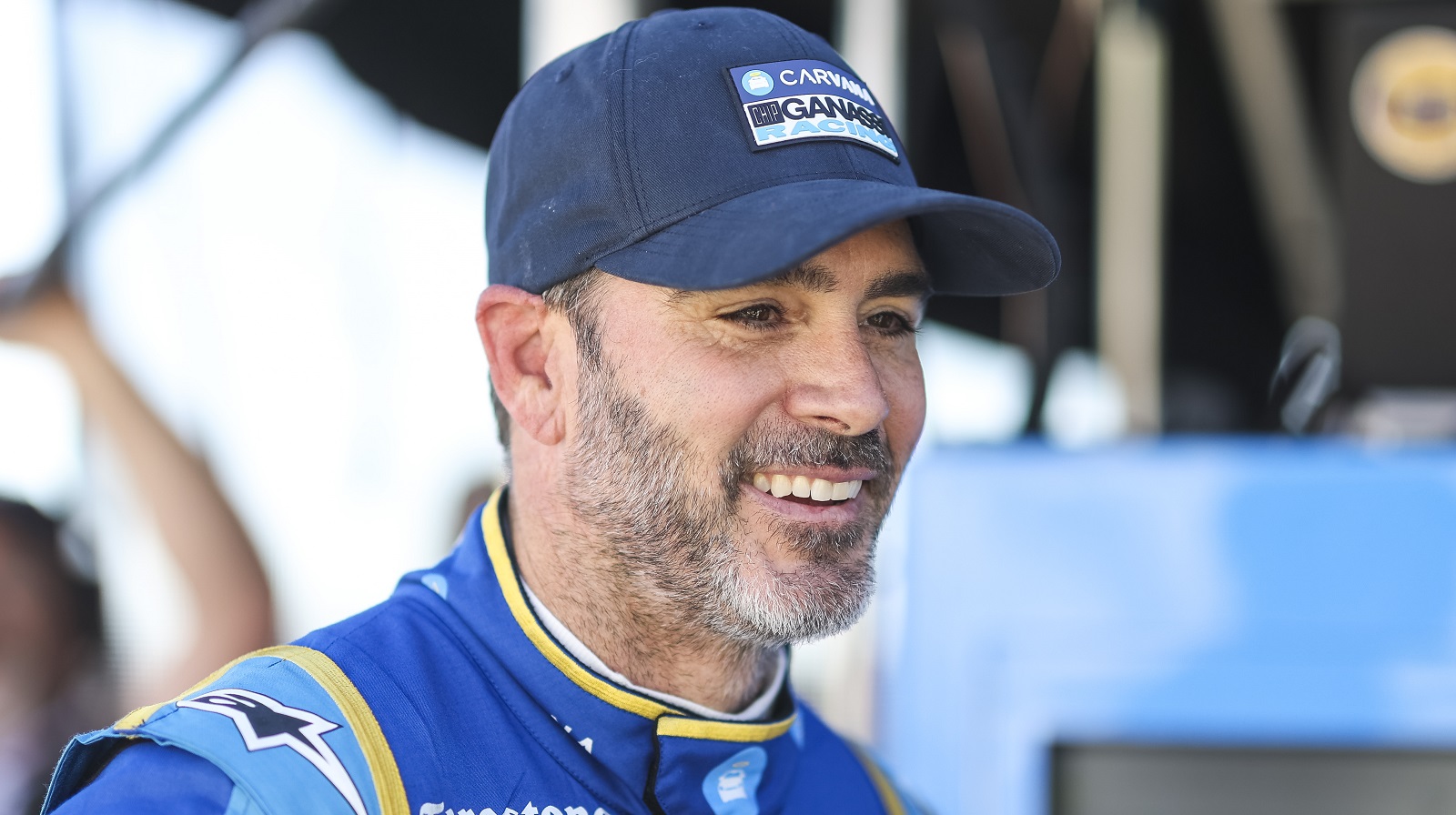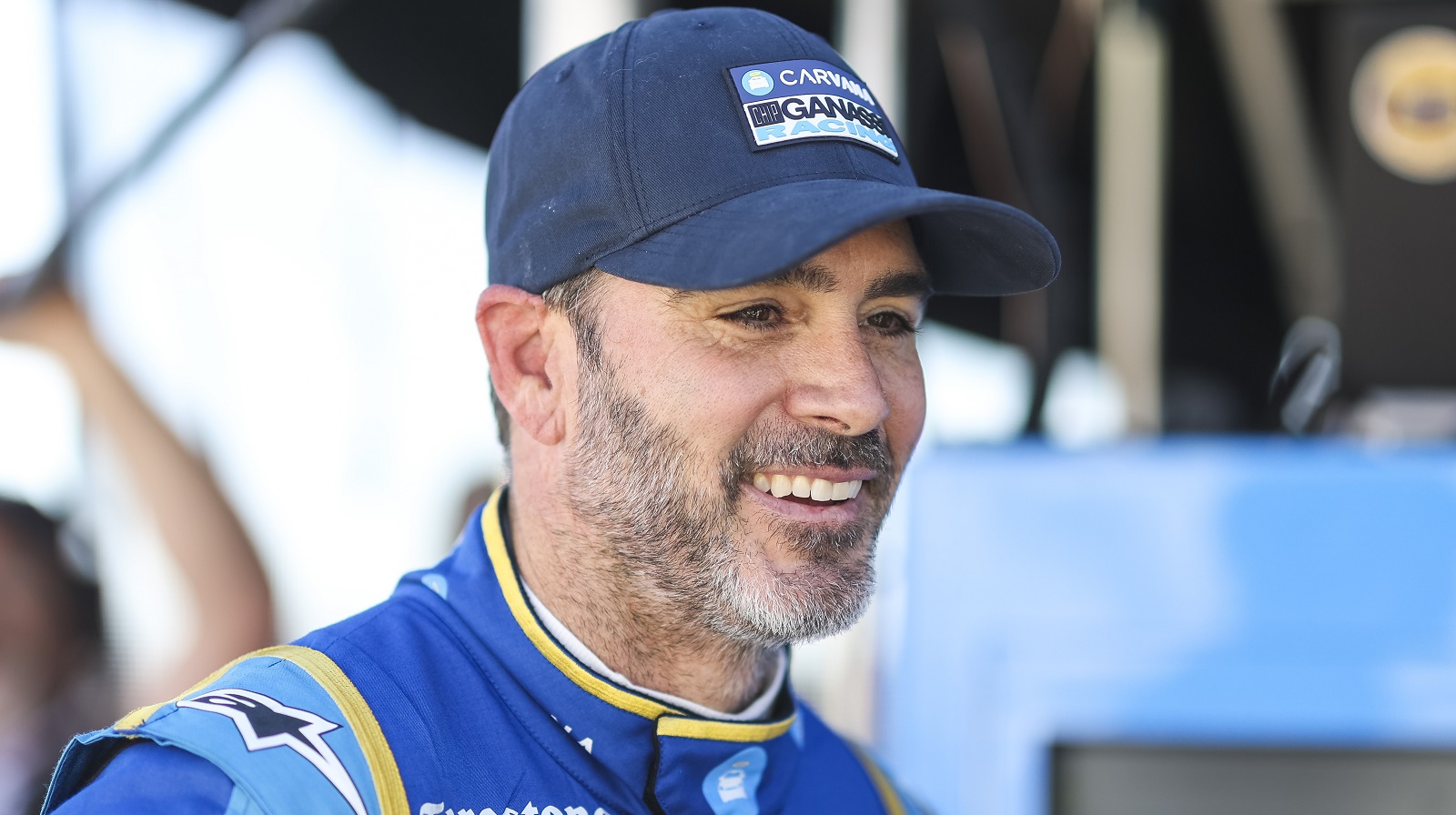 Jimmie Johnson opted not to compete in the IndyCar Series' four races on ovals in 2021, his rookie season of open-wheel competition after piling up seven NASCAR Cup Series championships. With the corners coming up quickly on ovals and steering requiring a surgeon's touch, he focused on road courses, which were a relative novelty in his stock car days.
Johnson finally made his oval debut Sunday at Texas Motor Speedway, and it was an unqualified success. His Chip Ganassi Racing car was every bit as reliable as that of his teammates, and Johnson looked smooth in finishing sixth, easily the best performance of his young IndyCar career.
Johnson broke into the top 10 on Lap 173 of the scheduled 248, and the fun was just beginning. In the late stages, he passed Ganassi teammate Scott Dixon for fifth place. Dixon just happens to be a six-time series champion with 50 career IndyCar victories.
"Yeah, I passed Scott Dixon," a sheepish Johnson said, according to the Dallas Morning News. "I had to look a couple times to make sure it was the No. 9."
Dixon won back fifth place on the next-to-last lap, but that didn't detract from Johnson's breakthrough performance.
Jimmie Johnson won't look out of place at the Indianapolis 500
Official entries for the Indianapolis 500 are stalled at 32 for the moment, but that is sure to change in the coming days, and Jimmie Johnson likely faces the prospect of having to qualify for the country's most famous motorsports race. Now, however, he looks to the challenge, something few people would have staked their reputation on before the season.
Johnson retired from NASCAR with his record-tying seven Cup Series titles, but he didn't quit racing. Instead, he spent last year learning the IndyCar ropes. The learning curve proved steeper than any banked turn from his stock car days. Appearing on 12 road or street courses, Johnson never managed to finish better than 17th. Digging deeper, he didn't so much as finish on the lead lap until his ninth attempt.
The start to the 2022 season was no more promising. Johnson, 46, finished 23rd in St. Petersburg, Florida. Now, suddenly, the narrative has changed, and Indy doesn't look as daunting as it did before this weekend.
His Chip Ganassi Racing teammates came away impressed
The Chip Ganassi Racing cars performed well at Texas Motor Speedway on Sunday. Marcus Ericsson and Scott Dixon placed third and fifth, respectively, followed closely by Jimmie Johnson in sixth and Alex Palou in seventh.
Johnson's best-ever IndyCar showing on a track on which he won seven times in NASCAR Cup Series action included making 21 passes after qualifying 18th a day earlier. Seven of the passes came while driving in the top 10.

"You could tell he was a lot more comfortable," Ericsson said, according to Motorsport. "This felt more at home for him compared to the road and street courses, even though he's improved a lot there, as well."
Ericsson went as far to say that he picked Johnson's mind on oval racing over the weekend.
Said Dixon: "It's nice to get to race on an oval – and it was fun to race Jimmie on one for a bit. That got pretty exciting, and I only just got him towards the end."
All stats courtesy of Racing Reference.
RELATED: NASCAR Great Jimmie Johnson Has Forgotten How Dan Wheldon's Horrific IndyCar Death Affected Him