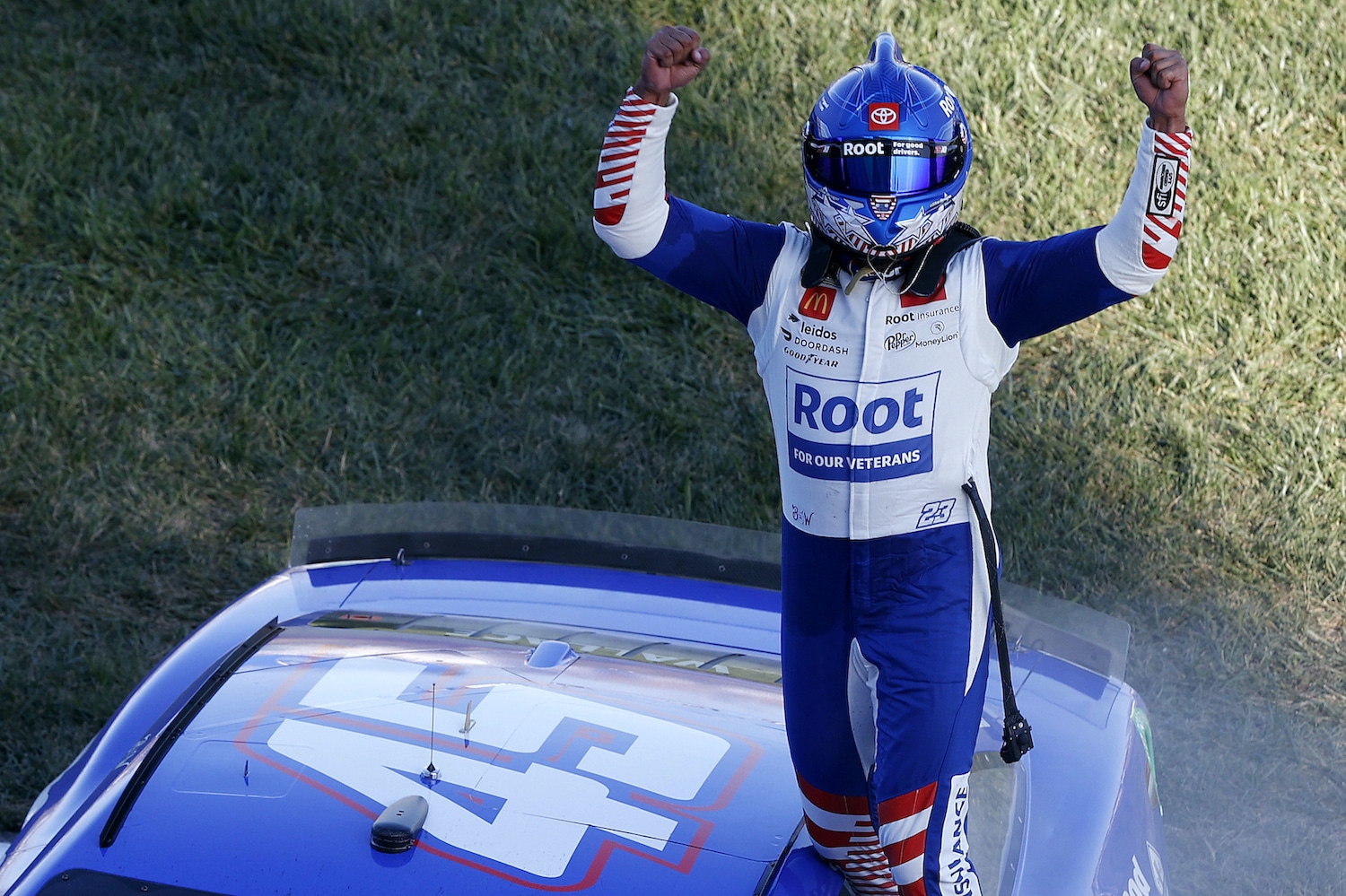 Bubba Wallace Sends Specific Message to His Haters as He Victoriously Crosses Finish Line at Kansas
Bubba Wallace didn't hesitate to address his haters on Sunday as he took the checkered flag at Kansas for his second career Cup Series win.
Bubba Wallace is an emotional person. He showed that after his win at Talladega last year and again this season coming up short at both Daytona and Michigan. On Sunday at Kansas after earning his second career Cup win, the 23XI Racing driver was celebratory and maintained his composure in the postrace interview. 
However, minutes before and just as he crossed the finish line, the 28-year-old was full of emotion and directed some of that pent-up frustration at those who have doubted him throughout his career. 
Bubba Wallace wins rain-shortened race at Talladega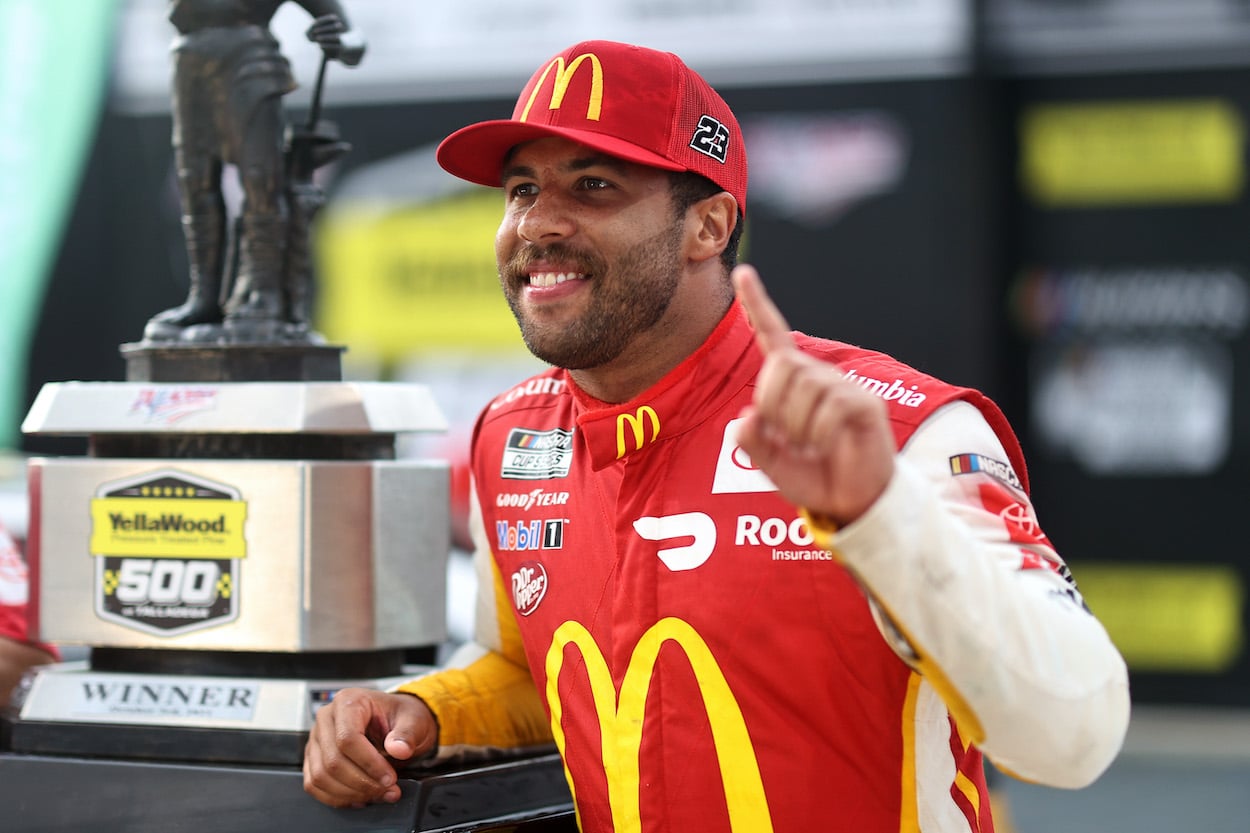 Bubba Wallace had a modest first year with 23XI Racing, scoring three top 10s, including a runner-up finish at the summer Daytona race. The biggest race of his season came in October at Talladega, when the No. 23 car drove up to the front as ominous clouds approached.
Wallace found himself in the lead when NASCAR eventually put out a caution for rain on the track. After a lengthy rain delay and futile attempts trying to dry the track, officials made it official and the Alabama native was declared the winner.
It was a momentous occasion as Wallace became just the second Black driver to earn a Cup win after Wendell Scott, who had done it 57 years earlier. 
While it was an official win according to the record books, many of Wallace's critics claimed it wasn't because it was rain-shortened and hadn't gone the full number of laps.
Wallace wins at Kansas and sends message to haters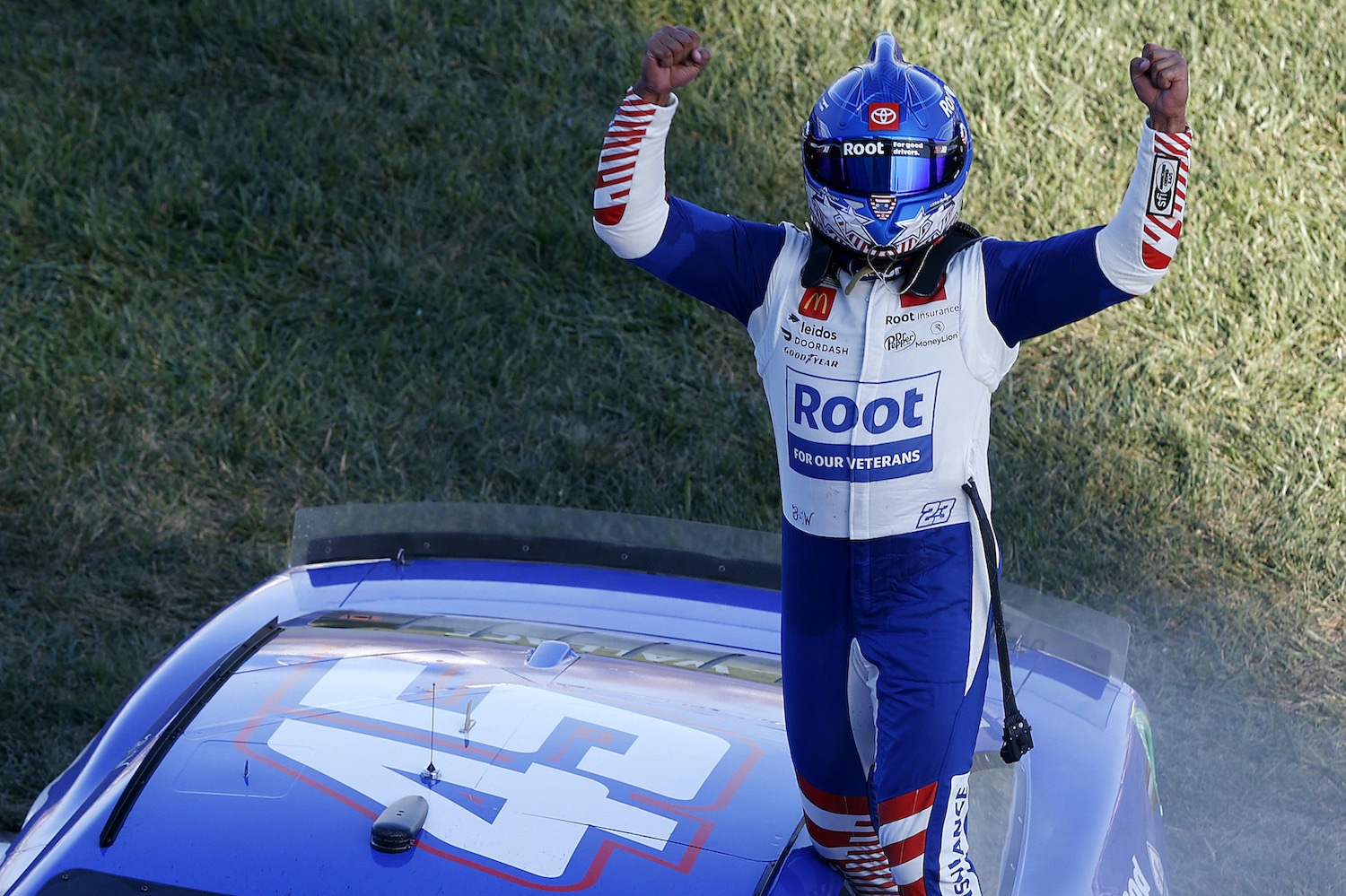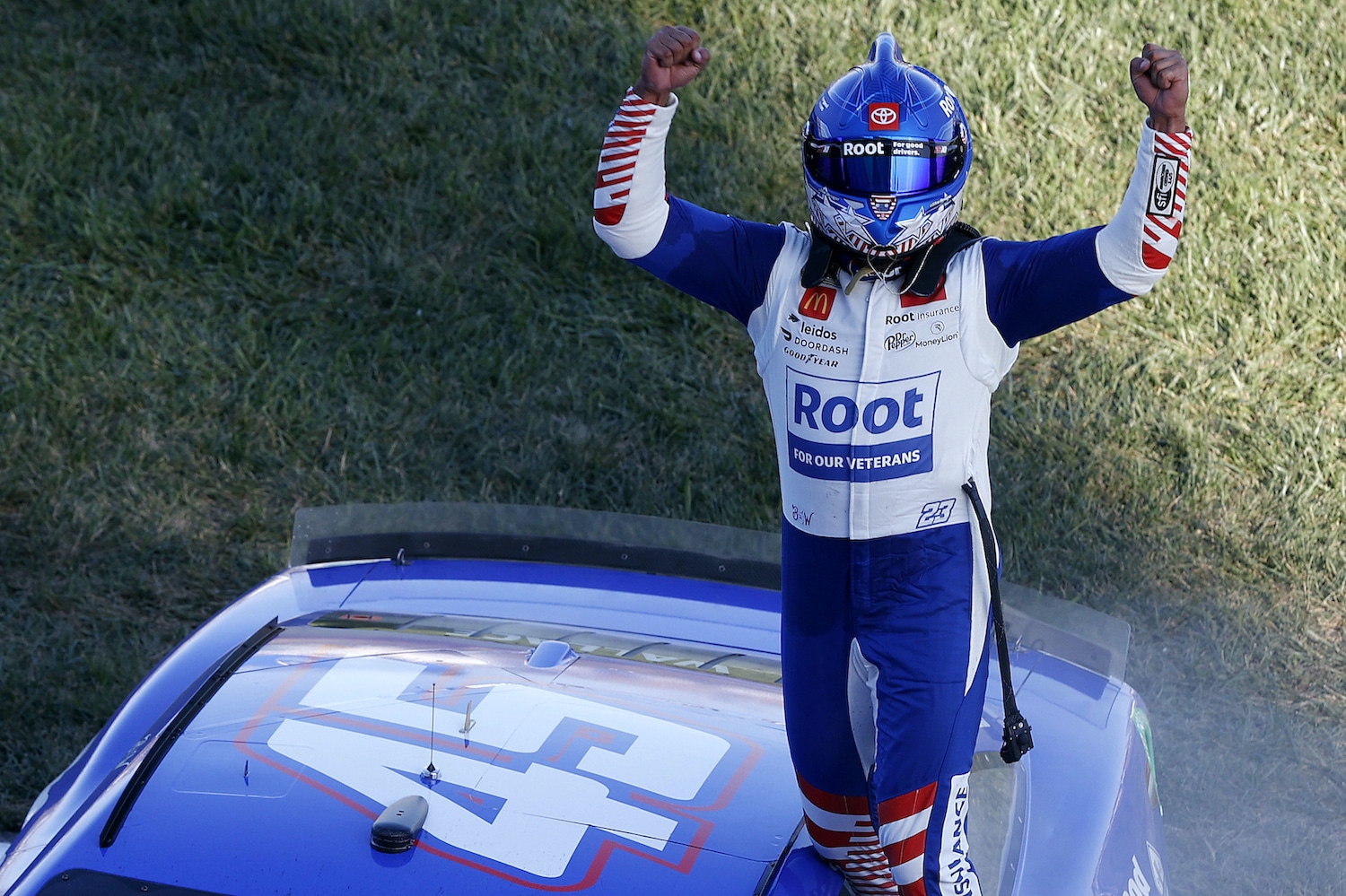 On Sunday at Kansas, Wallace drove one of the fastest cars. He led 58 laps, which was second to Alex Bowman and his race-high 107 laps. The No. 45 car, which Wallace started piloting several weeks ago to replace an injured Kurt Busch in a push for the Owner's Championship, stayed out front as the final laps ticked off and held off his hard-charging owner Denny Hamlin for the victory. 
Just as the 23XI Racing car crossed the finish line, the driver, who had been quiet in the waning laps, came to life and excitedly talked with his spotter over the team radio, delivering a specific message for his critics. 
"Hey Freddie, what they gonna say now, baby? Let's go!" the driver shouted.
"The rise of Bubba Wallace," crew chief Bootie Barker proudly replied. 
"So proud of you guys," the driver said. "Thank you. Thank you, thank you, thank you!"
Sends second message to critics
Wallace was understandably excited to win the race. But make no mistake about it, to have done it without an asterisk like many of his doubters had put on his only other win last year at Talladega made it that much sweeter. That was clear moments after he exited his car and began walking to collect the checkered flag, when he put his index finger over his mouth, silencing his detractors.
"You shushed some of the doubters," NBC's Dave Burns said to him. "Do you want to say anything to the fans, your fans?"
"True fans that are out there. Thank you, guys. I love you. It's been a tough road. You guys are the best. Let's keep this train rolling. Thank you."
The train is definitely rolling. Wallace has undeniably been one of the best drivers in the last two months, earning six top-10 finishes in the last nine races, including Sunday's win. No one, except for his haters, would be surprised if there are more trips to Victory Lane in the very near future.
Like Sportscasting on Facebook. Follow us on Twitter @sportscasting19 and subscribe to our YouTube channel.