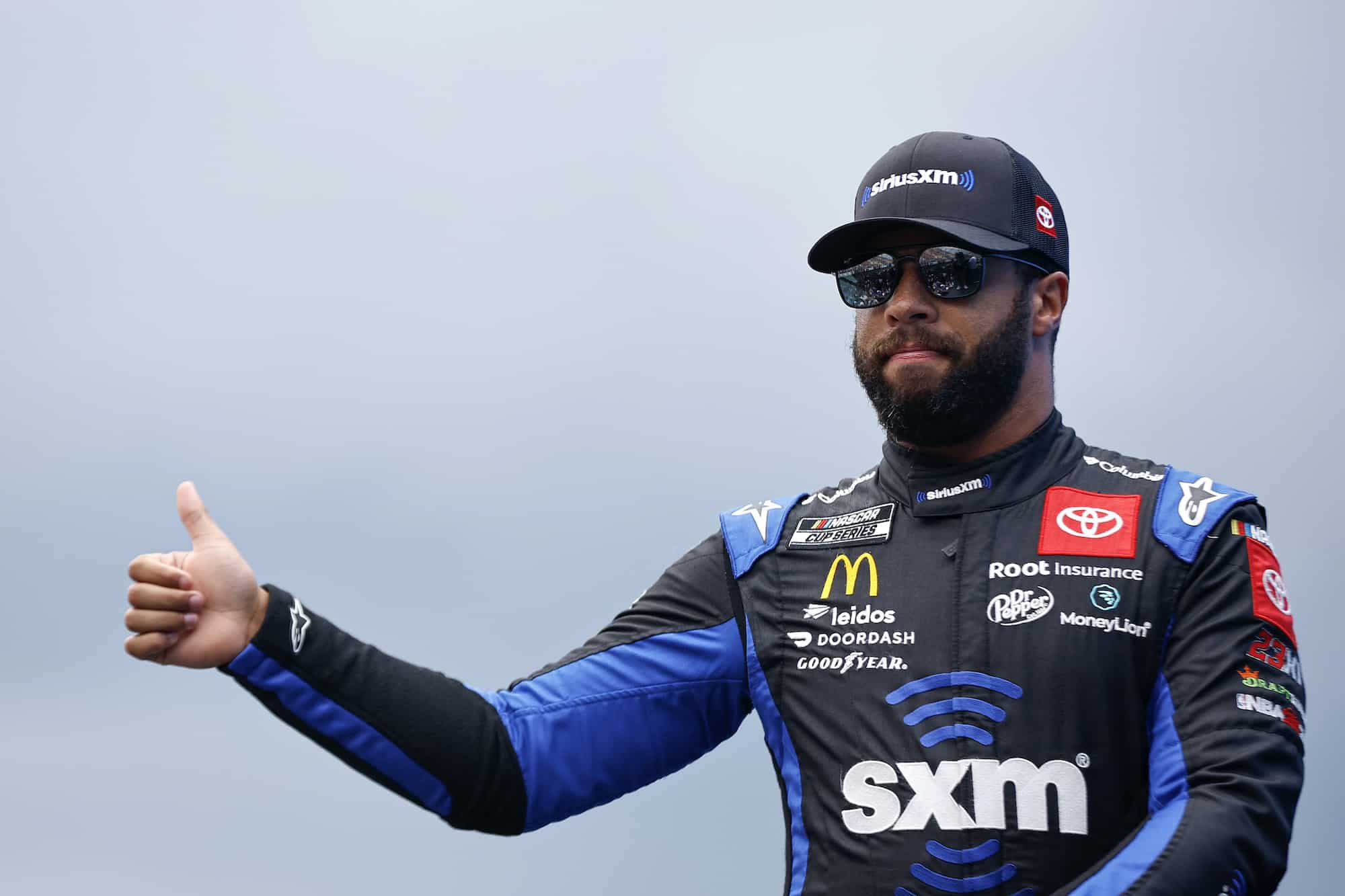 Bubba Wallace Has a Concern About NASCAR's Future, and Even His Haters Will Agree With Him on This
Bubba Wallace has one concern about the future of NASCAR and even his biggest critics will agree with him on this.
Bubba Wallace is having a solid year in his second season with 23XI Racing, including an impressive three top-5s in the last six races. Despite that success, he always has his doubters. They are a vocal bunch on social media — keyboard warriors, as it were. 
This week during an interview the 28-year-old driver was asked about his biggest concern regarding the future of NASCAR. His response is something even his biggest critics will agree with him. 
Bubba Wallace concerned about electric cars
Bubba Wallace is the latest driver to participate in The Athletic's 12 Questions. Jeff Gluck sat down with the driver and peppered him with a variety of questions on topics ranging from his career to his upcoming wedding. He also asked him the standard question on what is the driver's biggest concern about the future of NASCAR.  
"The thing I'm concerned about is if we go like hybrid or fully electric," Wallace said. "We're sitting here now and you're gonna hear race cars in this (podcast version of the interview), right? That's cool. We're at a racetrack. 
"Nothing against Formula E drivers and Formula E teams, but I've watched plenty on TV, and I've hit the mute button three times before thinking, 'Oh yeah. You don't hear anything.' It takes away that excitement. So I don't know if (NASCAR would) ever go fully electric. Who knows? But I would not be a fan of that."
Electric cars debuting in 2023 exhibition
Wallace may not be around if NASCAR ever goes fully electric but he will be around when it introduces electric vehicles racing because it will start next season with a demonstration at the Clash at the Coliseum, according to a report by Kickin' the Tires in July.
After this initial demo, the plan is to launch exhibition races in Q3 at six venues aligned with Cup Series races. Each event will feature two 30-minute races, one on Saturday and one on Sunday. 
If all goes well during the exhibition test period in 2023-24, the hope is for a potential competitive series beginning in 2025.  
Many fans agree with Wallace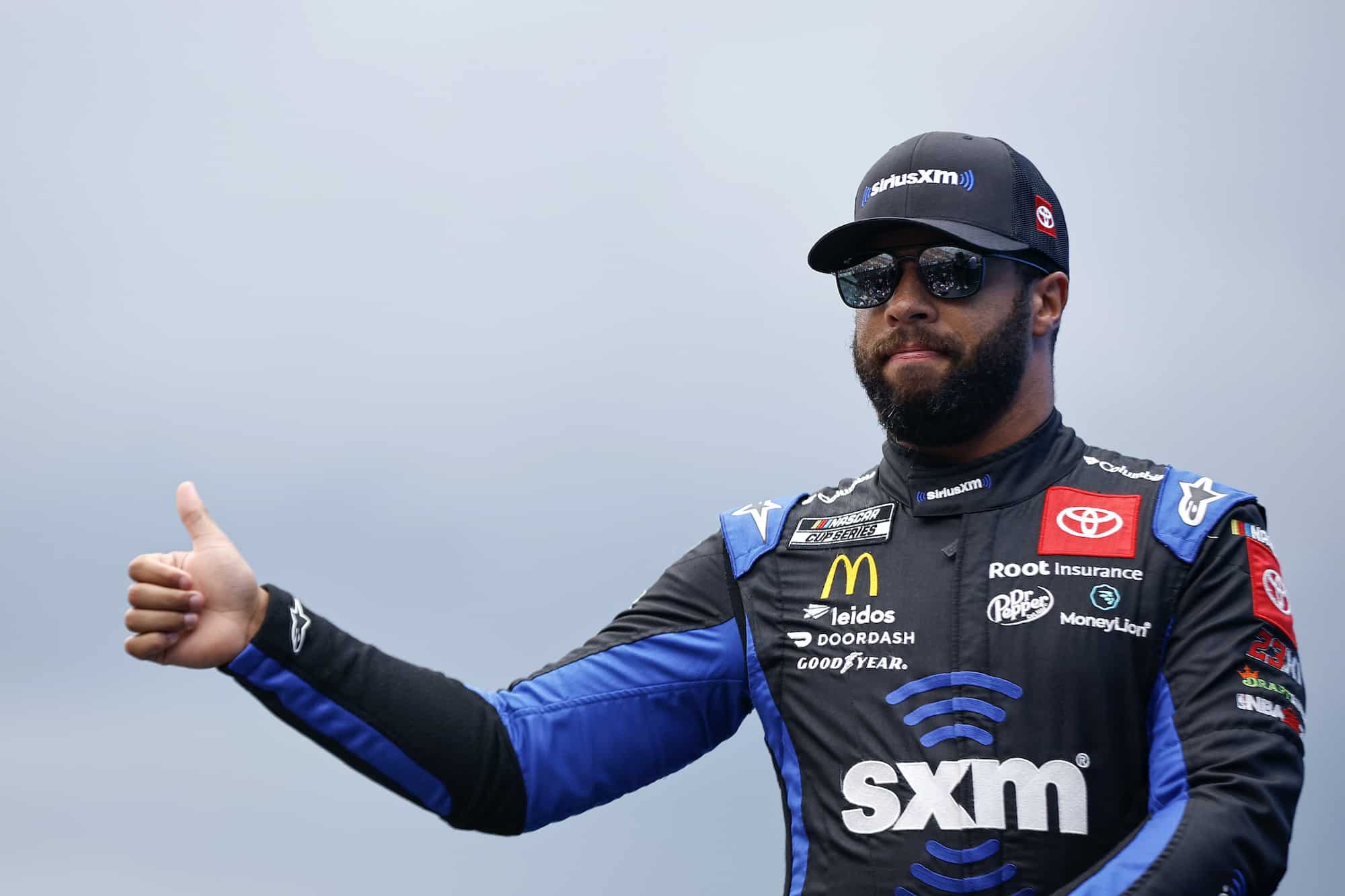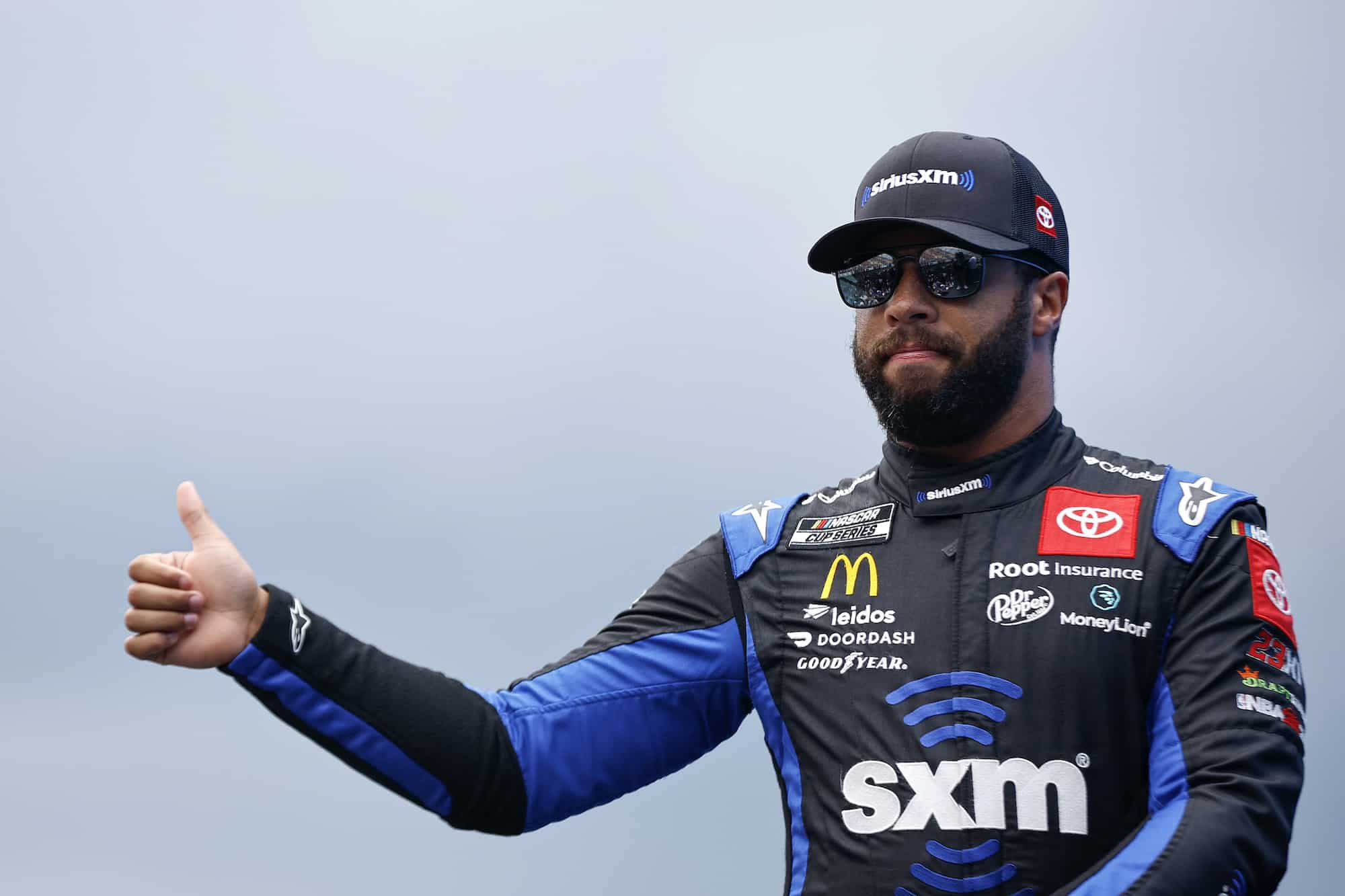 Unsurprisingly, the news didn't receive the warmest response from the fans simply because, as Wallace suggested, sound is such an integral part of the racing experience. If that element is removed, it's a vastly different vibe. 
"This is awesome!! The cars r too loud now and a nice quiet race will def entice more fans to come out!" wrote one fan on Twitter, responding to the announcement.
"Of course people are going to complain because the best part about attending a race is the sound, lol," wrote another.
It's not the most popular idea among fans right now, but it aligns nicely with NASCAR's recent strategy of branching out and trying new things. This year's Clash at the Coliseum was the first-ever Cup event inside of a stadium, and it just happened to be with the completely new Next Gen car. 
Returning to that same iconic venue in the sophomore season of the car, and adding in some electric racing action as an exhibition sounds like the next logical step. Where it goes from there, nobody knows at this point. Fully electric seems like a long way off, if at all. So Wallace and those against it shouldn't have to worry about anything for a while.   
Like Sportscasting on Facebook. Follow us on Twitter @sportscasting19 and subscribe to our YouTube channel.