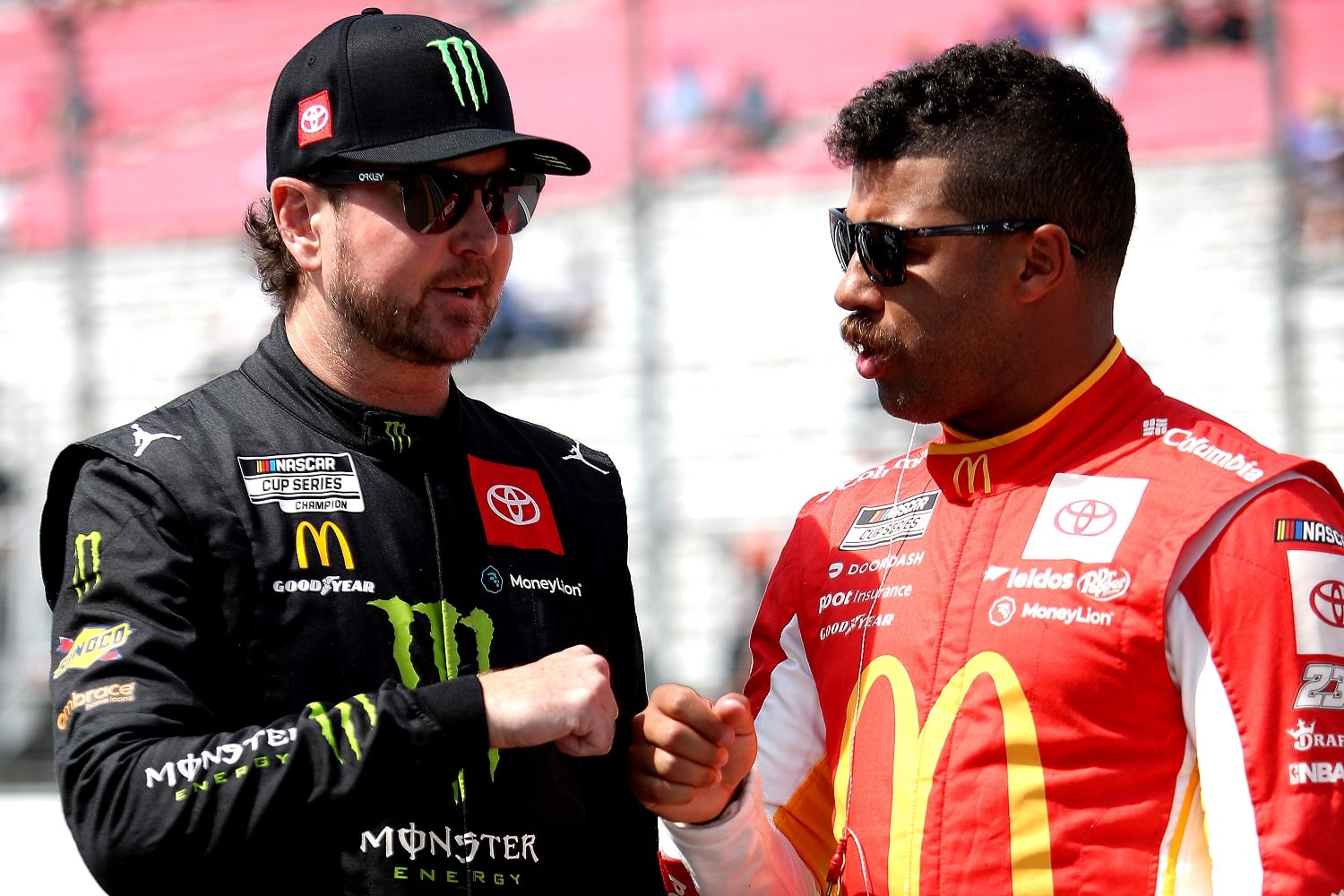 Bubba Wallace's Status Wasn't the 23XI Racing News NASCAR Fans Were Waiting On
Friday's 23XI Racing announcement was all about Bubba Wallace's future, which leads to renewed questions about what's in store for Kurt Busch.
The 23XI Racing team made the inevitable announcement on Friday rather than the one most on the minds of NASCAR Cup Series observers. Bubba Wallace got his contract extension, but motorsports fans got no fresh insight into the what the future holds for Kurt Busch.
Bubba Wallace is staying at 23XI Racing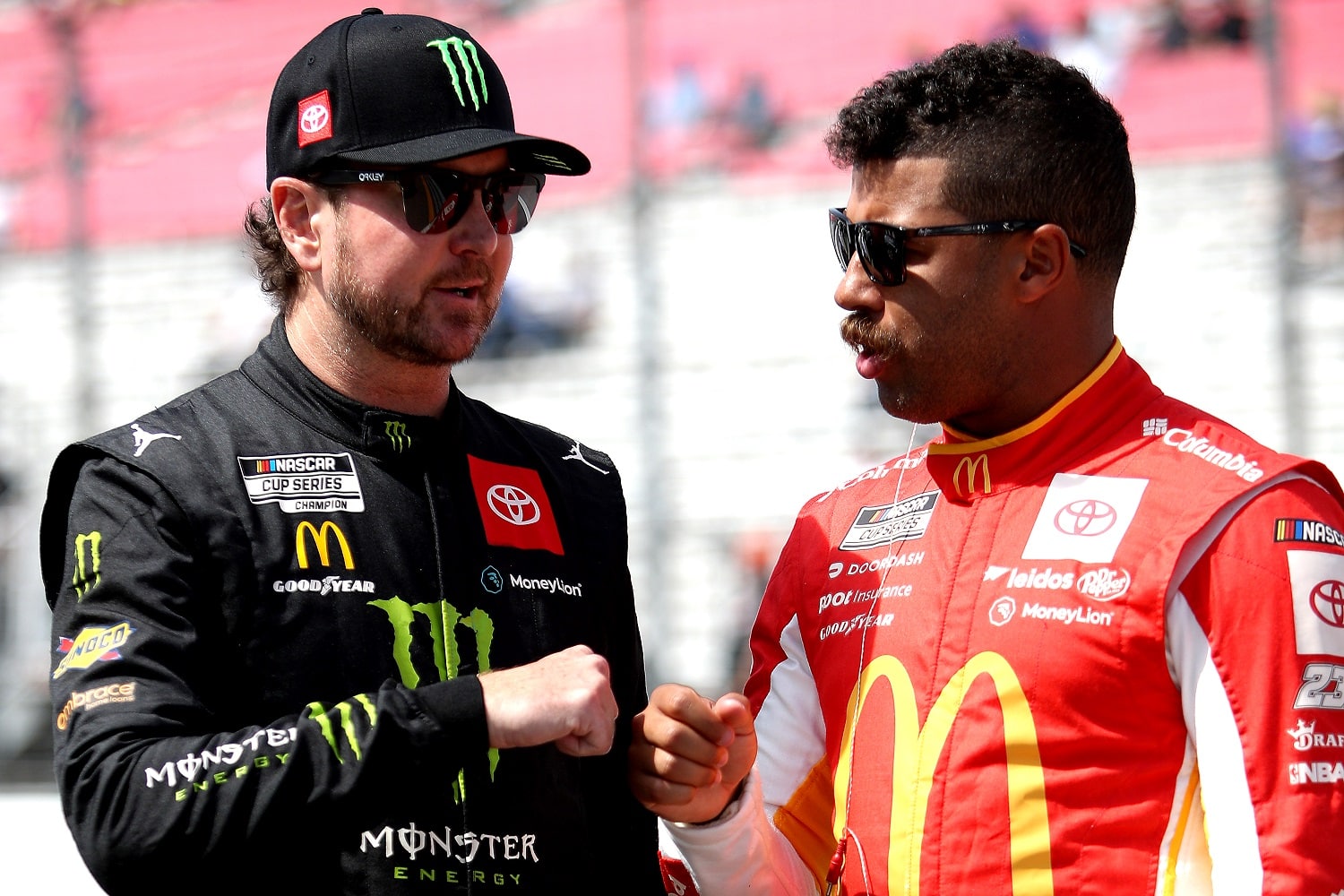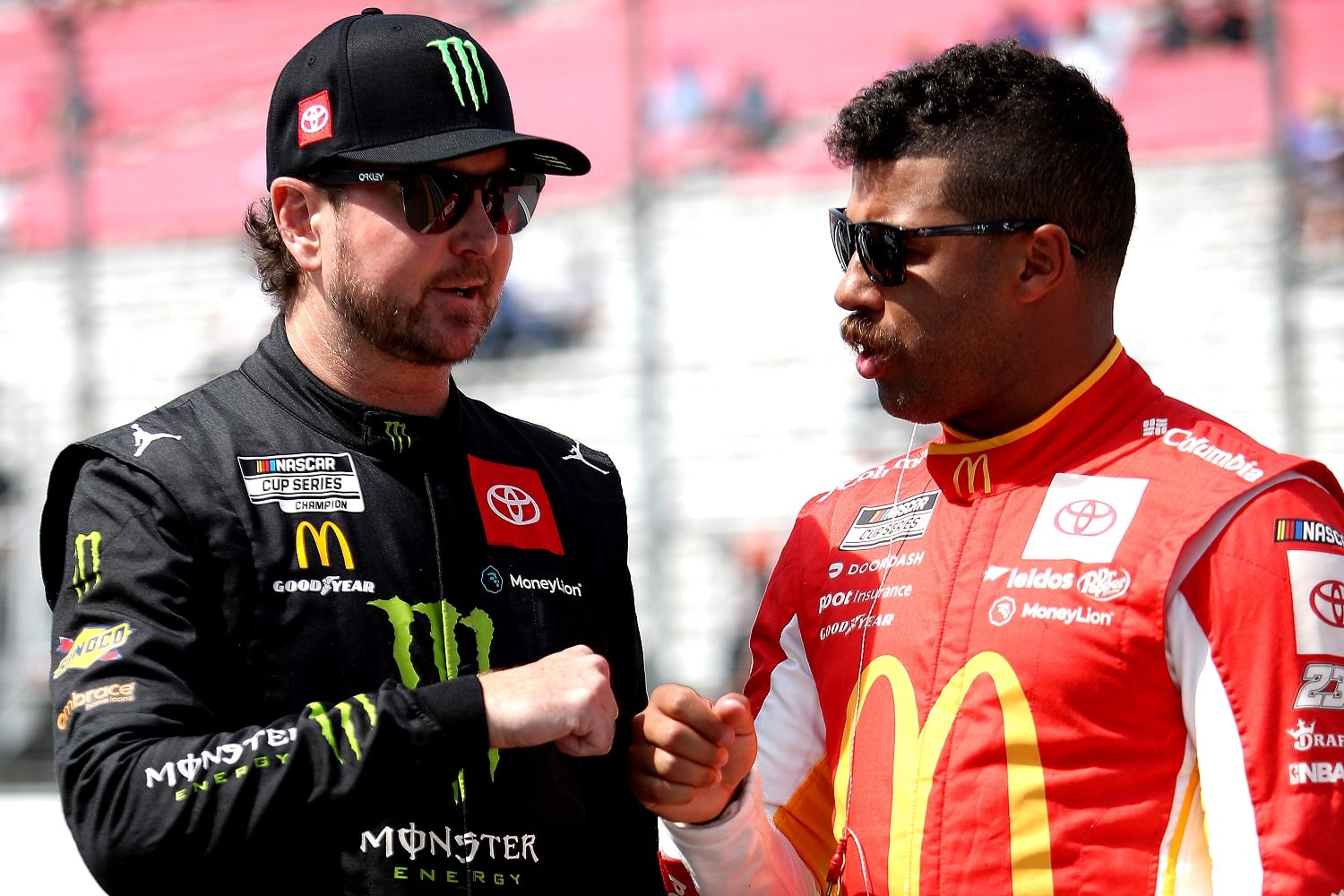 There was no doubt that Bubba Wallace and 23XI Racing were going to agree on a new contract, and the formal announcement came Friday as the sport turned its attention to Richmond Raceway for the third-to-last NASCAR Cup Series race of the regular season.
Wallace is in his second season with 23XI and fifth full season overall in the top series. His only Cup Series victory came in the rain-shortened Talladega playoff race last fall, and Wallace has limped to 19th place in points in 2022. However, he is riding a streak of four straight top-10 finishes and has shown enough of a resurgence in the second half of the season to make qualifying for the playoffs via a victory plausible.
As one of the most widely known names in NASCAR and a driver who attracts sponsorship money, Wallace commanded the multi-year deal. Making an announcement now allows everyone to avoid unnecessary speculation down the road.
What fans are really waiting on is news about Kurt Busch's future
Kurt Busch has been ruled out of his fourth consecutive NASCAR Cup Series race while dealing with concussion-like symptoms stemming from a crash during qualifying last month at Pocono.
Because his condition is the result of a racing-related injury, NASCAR has granted Busch a waiver that allows him to remain eligible for the Cup Series playoffs that begin on Sept. 4 at Darlington. However, Busch could fall from the playoff field should two more first-time winners emerge from the final three regular-season races.
But the other story that has fans wondering is Busch's long-term plans in light of last month's surprising news that Tyler Reddick will drive for 23XI Racing beginning in 2024. Busch joined 23XI this season as the team doubled in size to two cars, and owners Michael Jordan and Denny Hamlin have been non-committal as to whether Reddick will be moving into one of the two existing Toyotas or the team will field a third car.
Busch and Bubba Wallace reportedly already had contracts through next season before Friday's announcement about Wallace's extension to drive the No. 23 Camry. It's not unusual for teams to make separate announcements regarding drivers' contract deals. In fact, it's generally impractical to be negotiating with more than one driver at a time.
But the Wallace/Busch situation is different because of the Reddick dynamic. Even though Hamlin has said Busch will drive for as long as he wants it's been speculated that Busch would be the odd-man out if 23XI needed either the No. 23 or No. 45 car for Reddick in 2024. That comes down to their age difference and potential enthusiasm of sponsors.
With no update on Busch's future on the day of the Wallace announcement, 23XI has left the racing world to wonder if that in itself constitutes a comment about his future with the team on in NASCAR in general.
Like Sportscasting on Facebook. Follow us on Twitter @sportscasting19 and subscribe to our YouTube channel.
Got a question or observation about racing? Sportscasting's John Moriello does a mailbag column each Friday. Write to him at [email protected].