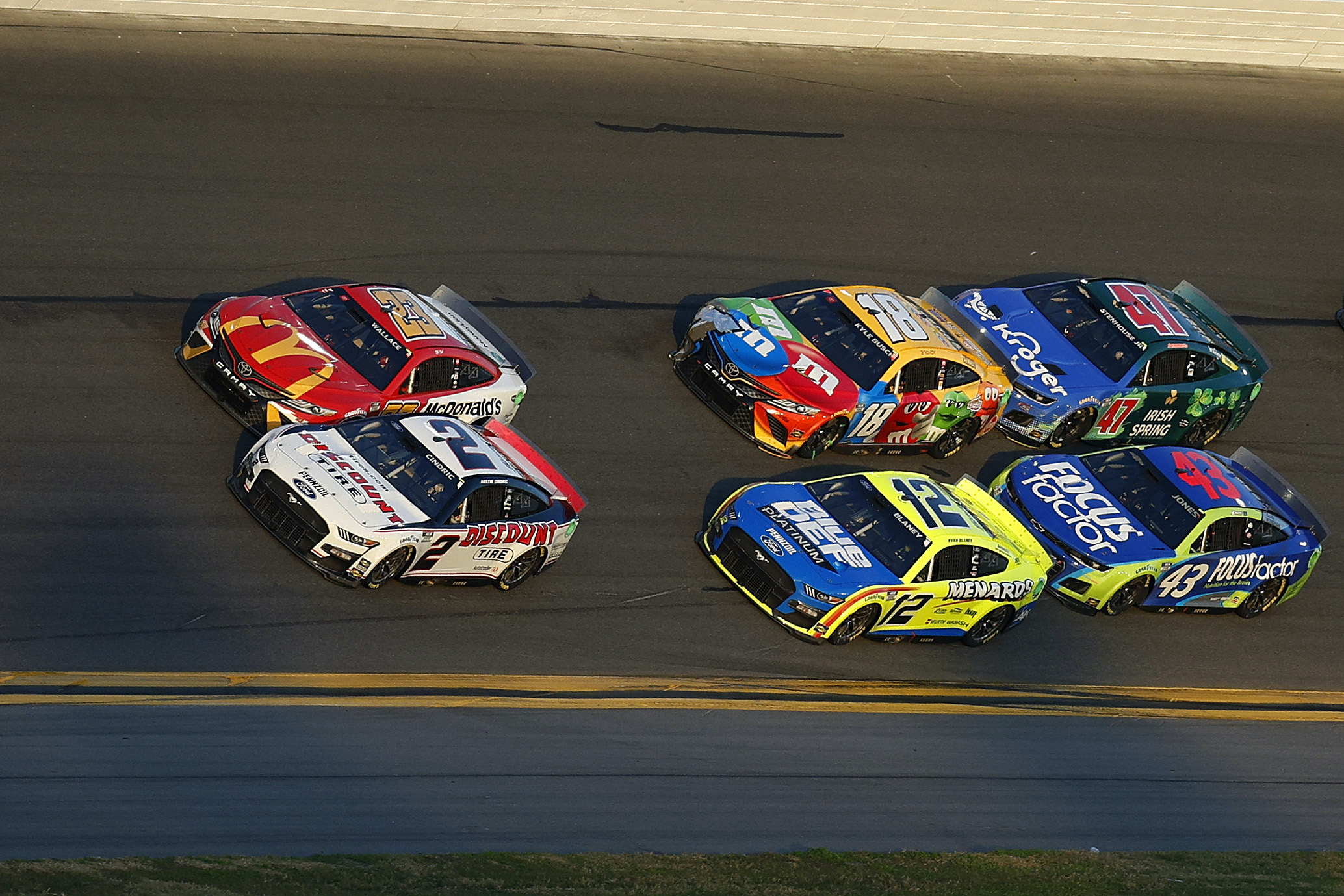 Bubba Wallace Alcohol-Influenced Tweet Reveals Mixed Emotions of Finishing Second in Daytona 500
Bubba Wallace drank a few beers after finishing second in the Daytona 500 and share his mixed emotions on Twitter.
Bubba Wallace has been here before. In his first-ever Daytona 500 in 2018, he finished runner-up to Austin Dillon. It wasn't a win, but for a rookie Cup Series driver just starting his career, it felt like one.
On Sunday, the 23XI Racing driver finished a half car-length behind rookie Austin Cindric. This time around Wallace wasn't anywhere close to being content with the result. He showed mixed emotions in his postrace interview, and then several hours later on Twitter after drinking a few beers. 
Bubba Wallace finishes second in 2022 Daytona 500
The last time the NASCAR Cup Series raced on a superspeedway, it was last October at Talladega. Bubba Wallace won the rain-shortened race and earned his first Cup victory. 
Wallace, like his boss Denny Hamlin, has a good track record on superspeedways, and headed into the season-opening Daytona 500 with confidence. It showed throughout the race as he stayed near the front for most of it.
In the final stage, the No. 23 car showed it came to play and partnered with Toyota teammate Kyle Busch for much of that last stage to run in the top five. However, the pair got broken up and coming down to the final laps, Wallace was the only Toyota contending for the Harley J. Earl trophy. 
On the final lap, Wallace rode behind Ryan Blaney and race leader Austin Cindric. When Blaney made a move to the outside, Cindric went with him to put on a block. The 23XI Racing car dropped down low in a last-ditch attempt to beat the No. 2 Penske car to the finish line, but came up just short by 0.036 seconds. 
Alcohol-influenced tweet reveals mixed emotions
Moments after the race's conclusion, Bubba Wallace didn't hide his emotions after coming up second at the Daytona 500 for the second time in five years.
"First of all, that's pretty damn cool to win the 500 in your first attempt, I think, maybe not. First full season for him. Congrats to Austin," he said. 
"What could have been, right? Man, it just, uh. I need to talk about some happy stuff here. Just dejected. But the thing that keeps me up is just the hard work that we put into our speedway stuff. The hard work from everybody at 23XI. Proud of them. Can't thank them enough. I knew this was a big move last year for me to go out and be competitive and we're showing that."
The mix of emotions carried over hours later, after Wallace, by his own admission, had consumed a few alcoholic beverages.
"Beer makes me happy again," he tweeted. "But DAMNNNNNNNNNNN! So close. Now im pissed again."
He followed with another tweet a short time later. "Finally heading home!! Pissed again. Love y'all. Night night."
Wallace should show marked improvement in 2022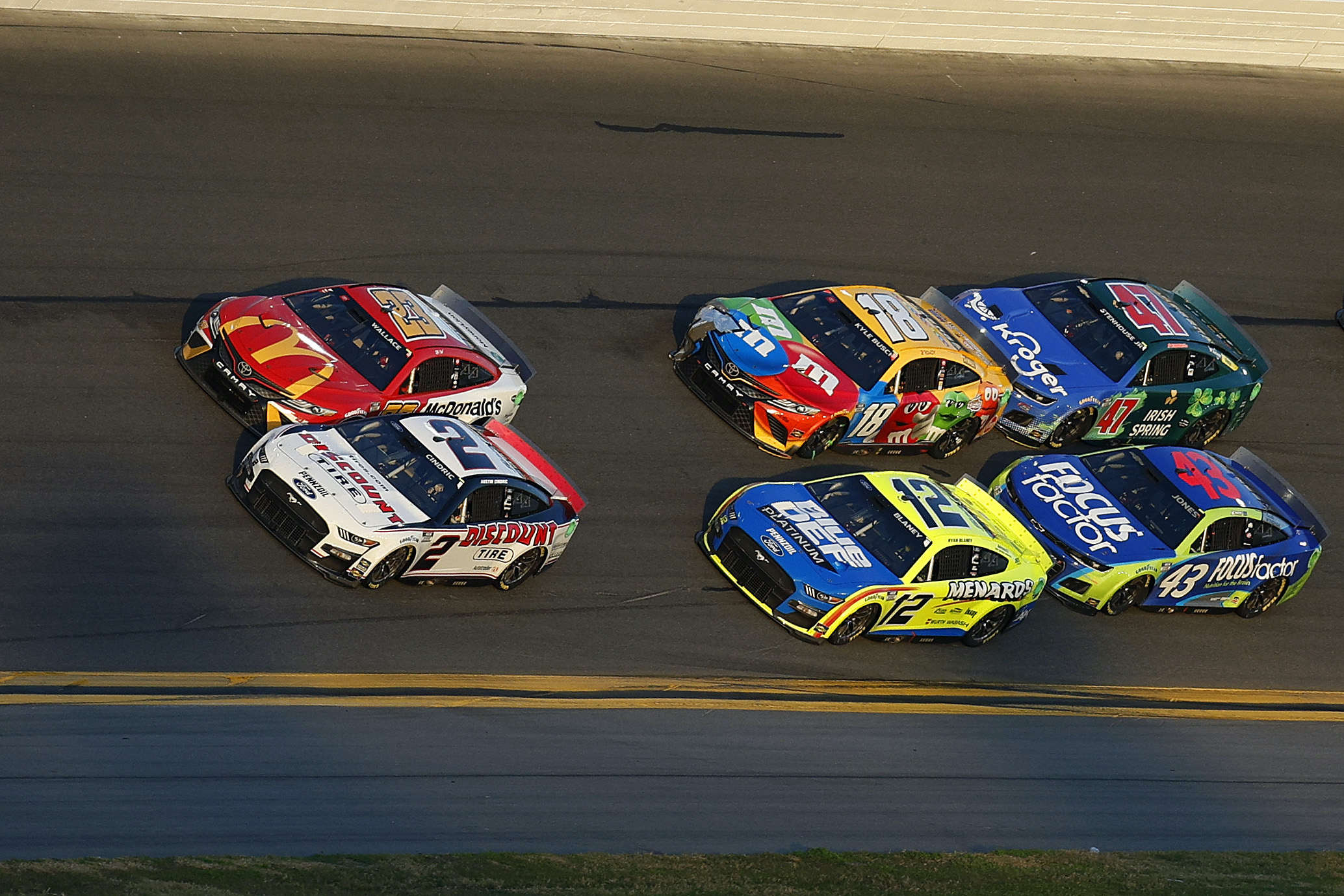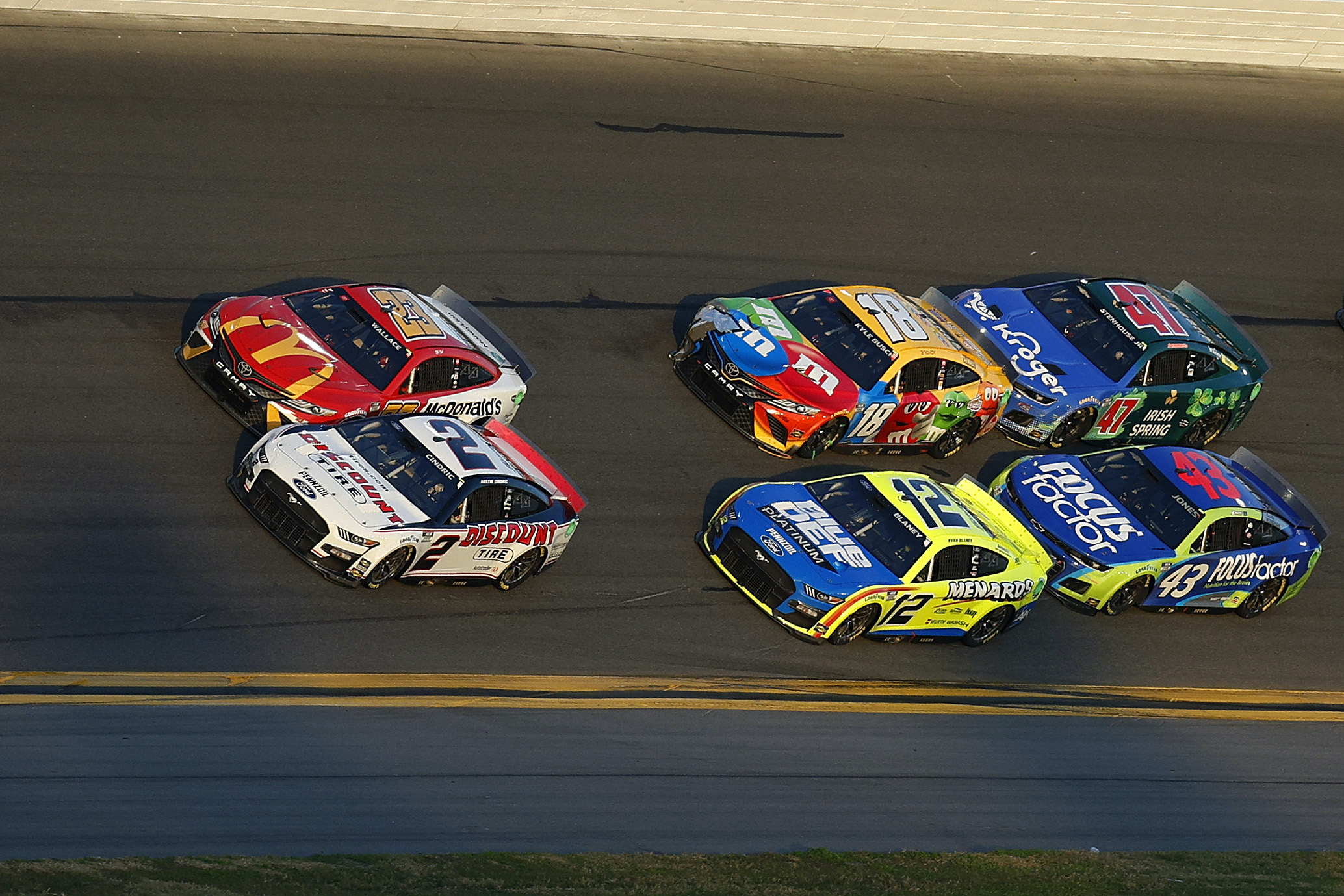 While disappointed in finishing second, as Wallace mentioned, he knows that he's racing in top equipment and should be competitive. Last year, there were a variety of missteps by the driver and the team as the organization worked out the kinks in its first full season. 
However, toward the end of the season, besides a couple of early exits at Texas and Phoenix, Wallace showed improvement, including the win at Talladega. 
The finish at Daytona should serve as a springboard for the No. 23 team in 2022. And if the 28-year-old driver continues to build on the season-opening performance, the playoffs are a realistic goal.
Like Sportscasting on Facebook. Follow us on Twitter @sportscasting19.