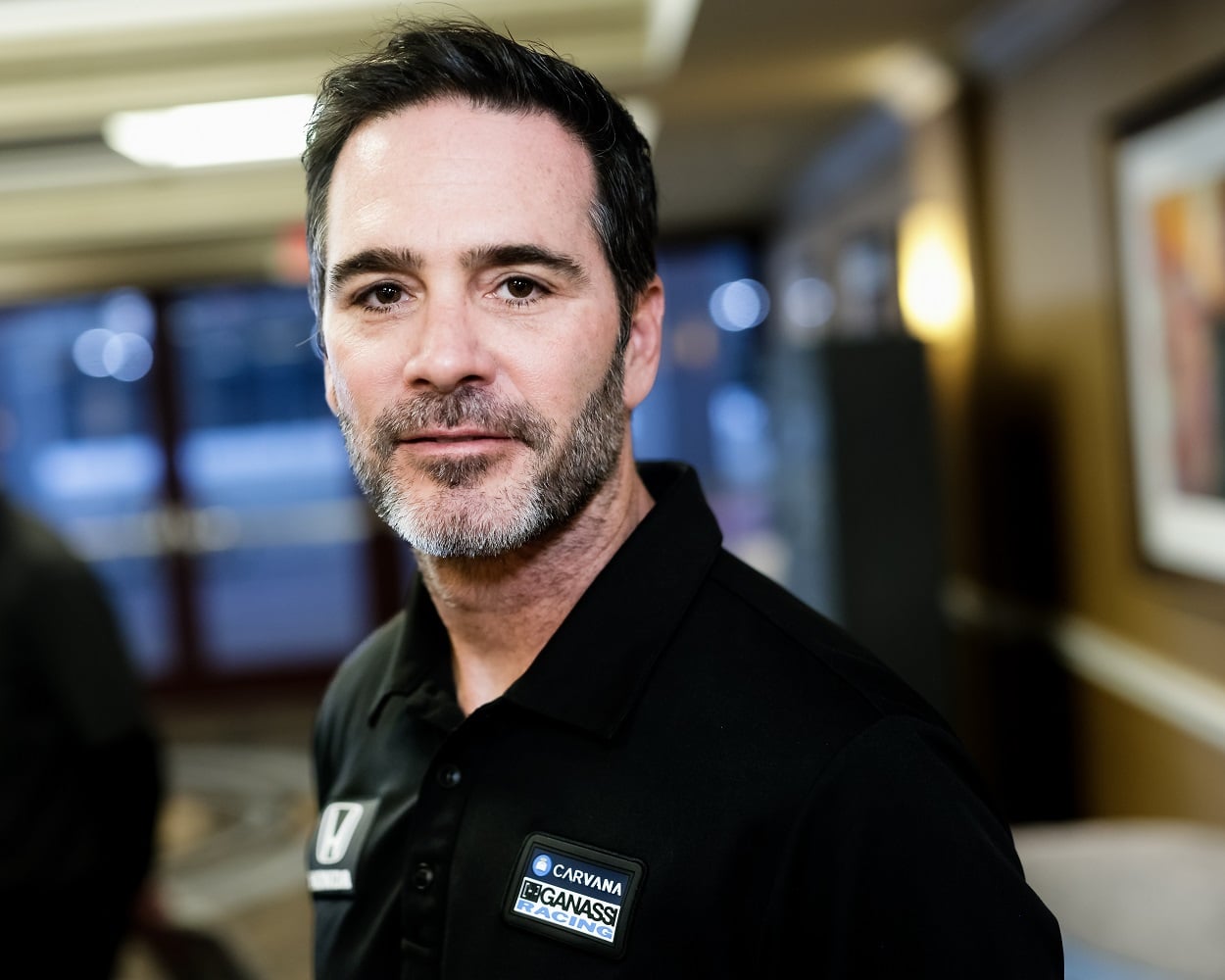 Jimmie Johnson Tangled With a 'Monster' and Came Away Impressed
Jimmie Johnson gave the car a positive review after helping Hendrick Motorsports shake out the model to be used at Le Mans next spring.
It's becoming increasingly clear that Jimmie Johnson's decision to drive for a rival team in the 2023 NASCAR Cup Series season in no way imperils the likelihood that Rick Hendrick will put him in a car at Le Mans next year, too.
The latest sign was Hendrick calling upon the seven-time Cup Series champion to test drive the car developed for the prestigious endurance race. Afterward, Johnson labeled the car a "monster" in the most detailed remarks we've heard about the ambitious initiative thus far.
Jimmie Johnson drove the Le Mans car last week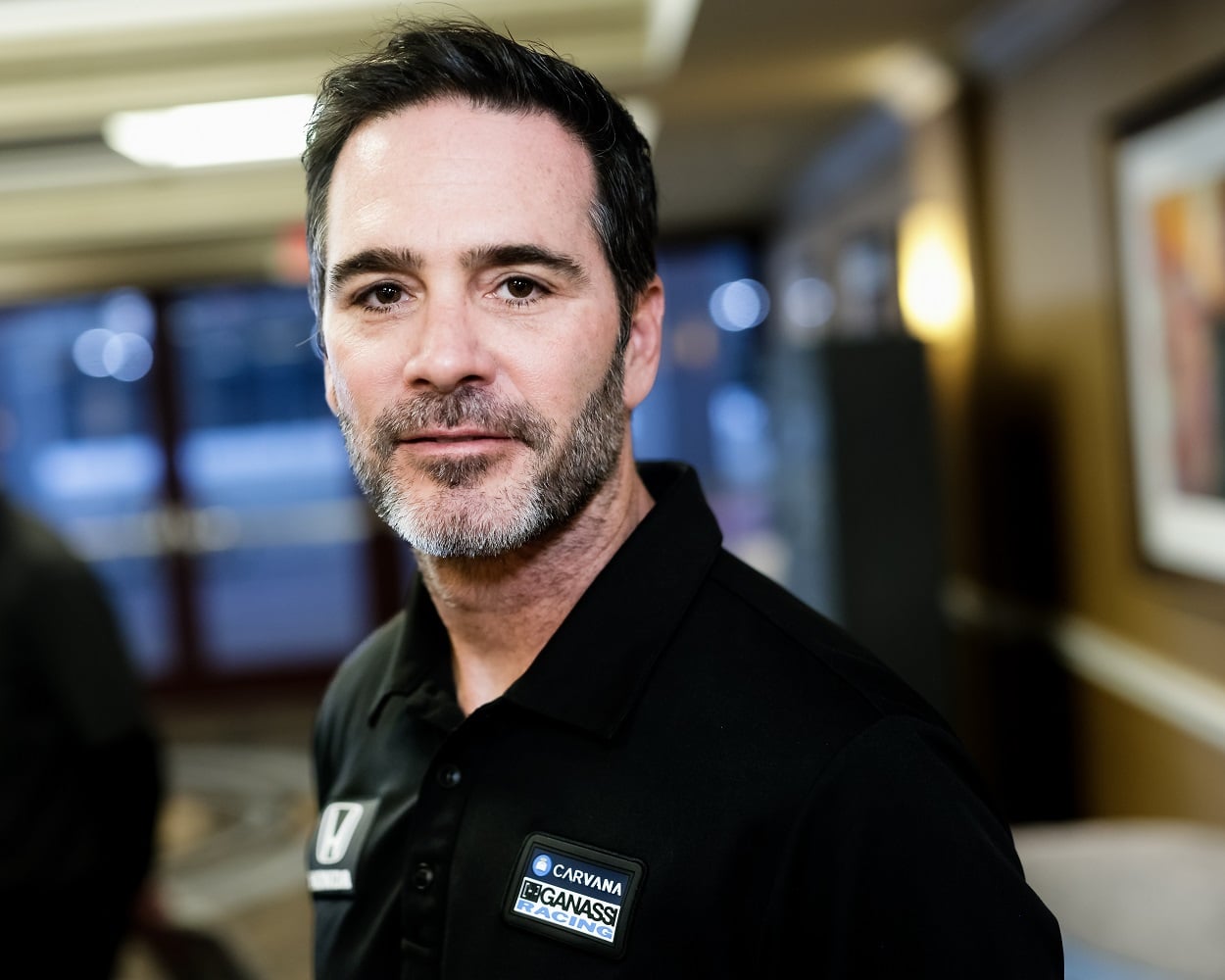 Hendrick Motorsports revealed on Friday that NASCAR Cup Series great Jimmie Johnson put the HMS-built "Garage 56" Chevy prototype through a rigorous test last week at Carolina Motorsports Park.
That came on the heels of a test run last month by accomplished German driver Mike Rockenfeller at Virginia International Raceway. Like Rockenfeller, Johnson is a candidate to represent NASCAR at the 100th running of the 24 Hours of Le Mans on June 11-12.
Johnson's session was the closest he's come to racing a full-on Cup Series car since retiring from Hendrick Motorsports two years ago to try his hand at IndyCar racing.
"Today was awesome," Johnson said after the test, according to the HMS website. "I haven't been in a stock car since Nov. 8, 2020, at my final race in Phoenix. To get the invite to shake this car down, to get a feel for it and help Hendrick Motorsports get this Garage 56 program going to get some laps on the car was a huge honor."
Jimmie Johnson discovers the new car is a 'monster'
The car that Hendrick Motorsports is developing for the 24 Hours of Le Mans is a modified Chevrolet Camaro ZL1. The starting point in its development was the Next Gen car that made its debut in the 2022 NASCAR Cup Series. Alterations will hopefully ensures it can handle the rigors of a sustained run on a road course, and the session at Carolina Motorsports Park, a 2.279-mile road course, was another step in that direction.
"I don't know what the current (Next Gen) car feels like, but I know this thing verses the car I have driven on road courses before is a monster," Johnson said. "I think we had a very successful day. We had a lot of wet running, which was nice to do. We worked out some balance issues and brake issues there."
Once the rain relented and the crew, led by former Johnson crew chief Chad Knaus, switched to slicks, the driver said he hit unexpected speeds.
"Kudos to these folks," Johnson said. "They are well on track with where they want to be with the race car."
Aside from their NASCAR success together, Knaus has been atop the box for some IMSA races Johnson has run the past two years. That should help Knaus process Johnson's feedback. Meanwhile, the soon-to-be Hall of Famer enjoyed the atmosphere surrounding the project.
"I see a lot of familiar faces – people I haven't seen in a couple of years," he said. "That was a real treat and pleasure."   
Next step: an official invitation
The announcement that NASCAR was aiming to race a car at Le Mans as a "Garage 56" entry came in March. Garage 56 originated in 2012 as a single-entry class for experimental and innovative cars. The car doesn't compete for a championship in any of the standard classes but serves as a model that can shape further advancements.
NASCAR's project is a collaboration with Chevrolet, IMSA, and Goodyear. With the 2023 race marking the 100th running of the 24 Hours of Le Mans, interest from teams around the globe has been high. NASCAR continues to await its official invitation to compete, though that seems a formality.
The real suspense involves the driver lineup. Because Hendrick Motorsports is the lead organization, past drivers Jimmie Johnson and Jeff Gordon have been mentioned frequently as candidates. Johnson took an ownership stake in Petty GMS this fall and intends to race a limited Cup Series schedule in 2023 that won't interfere with Le Mans if he gets the call.
Got a question or observation about racing? Sportscasting's John Moriello does a mailbag column each Friday. Write to him at [email protected].