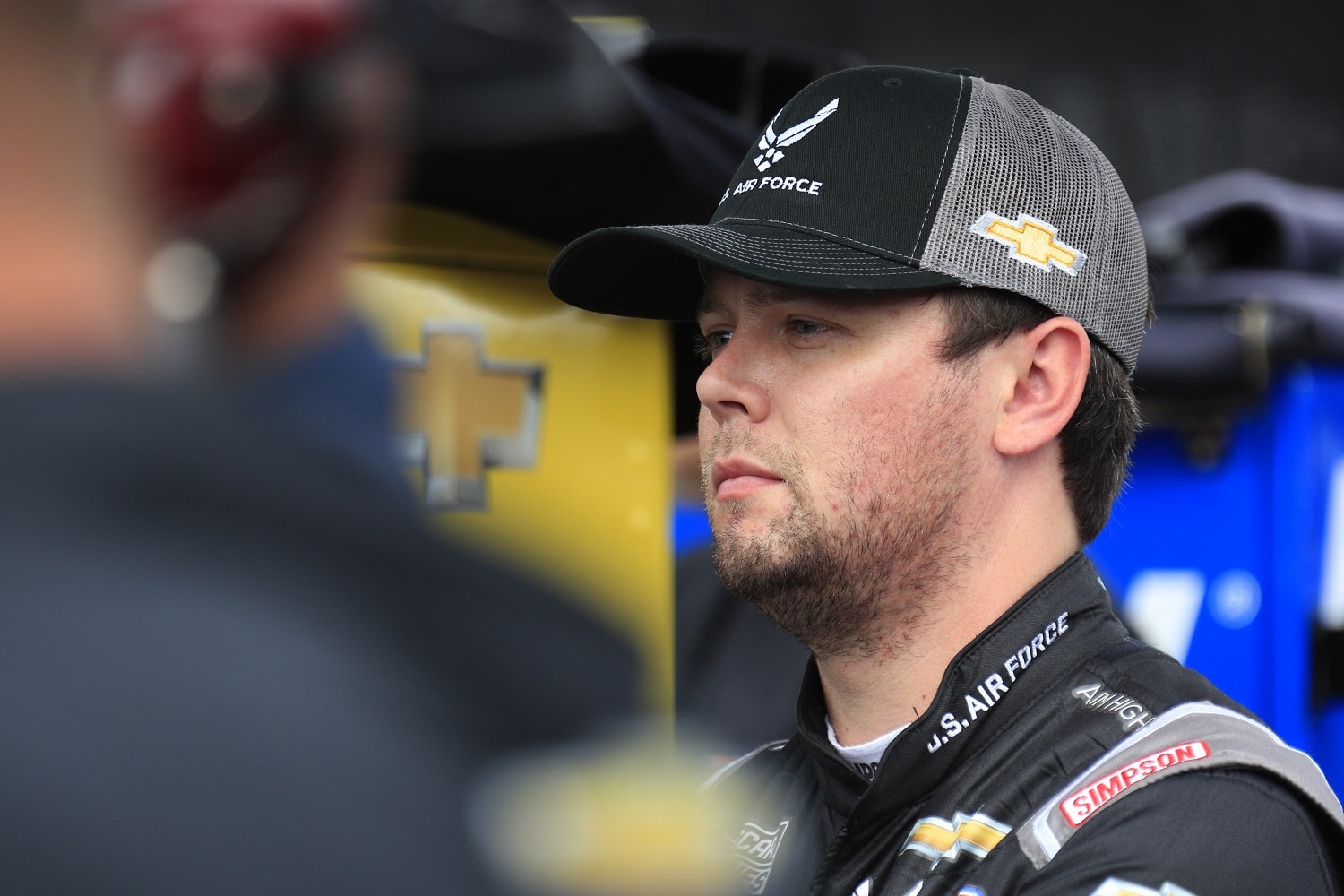 Jimmie Johnson's Arrival Can Pay Immediate Dividends to Erik Jones
Erik Jones may be a veteran NASCAR driver, but he's still on the young side. Jimmie Johnson's arrival at Petty GMS will be beneficial.
Cup Series drivers departed Phoenix on Sunday night or Monday morning, and most have no urgent need to return to the shop as the offseason kicks in. A few, however, will be stopping by the team offices this week to gather belongings. Tyler Reddick and Kyle Busch highlight a short list of NASCAR competitors changing teams for 2023, and they'll be fired up to settle into their new digs.
Noah Gragson is another driver on the move, and the latest development out of Petty GMS makes it likely Jimmie Johnson will be greeting him on Day 1. It could be the start of a working relationship that proves quite beneficial for both Gragson and Erik Jones.
The 2023 Petty GMS lineup will look radically different from two seasons ago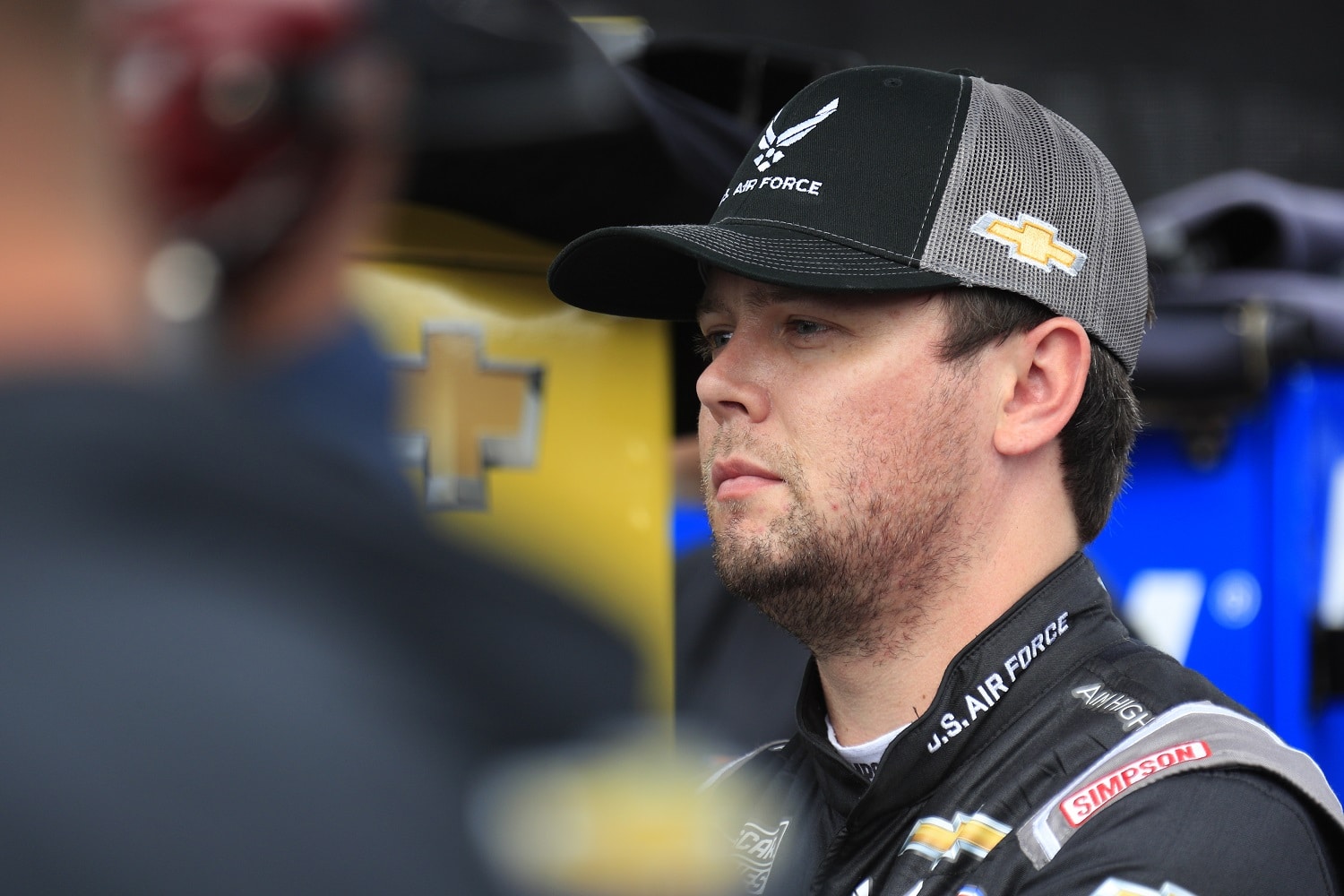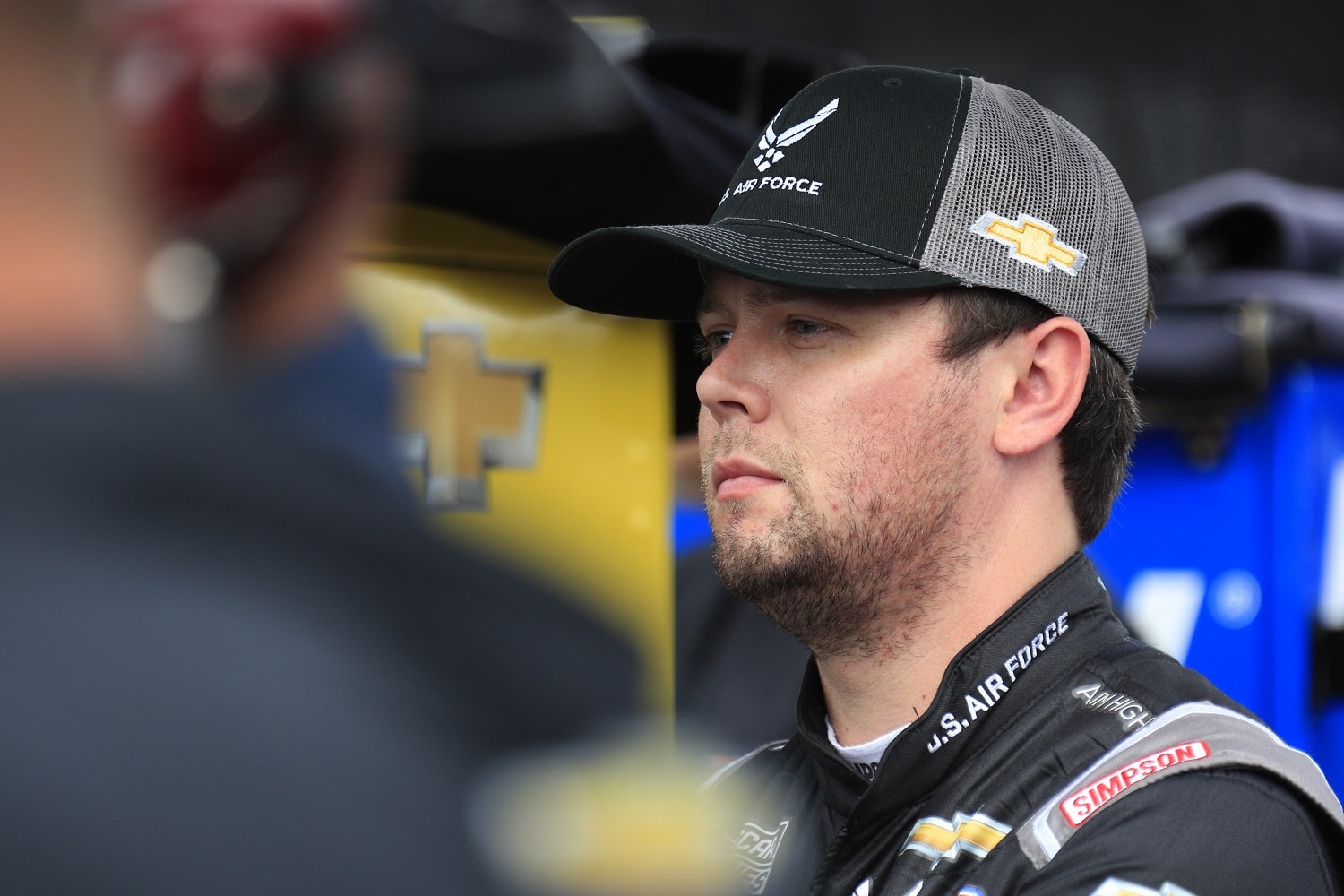 Petty GMS will be one of the second-tier Cup Series teams garnering the most attention when the next NASCAR season kicks off with the Busch Light Clash and Daytona 500. Maury Gallagher's arrival in December 2021 as the principal owner of the team founded by racing legend Richard Petty's family started a transformation that's creating results.
Richard Petty Motorsports had been operating recently as a single-car team before Gallagher took over. He immediately added a second car, bringing Ty Dillon in alongside incumbent Erik Jones. That was followed by recruiting Noah Gragson crew chief Dave Elenz to run Jones' No. 43 Chevy.
The evolution continued midway through the season as Petty GMS and Dillon announced in a purported mutual decision that the driver would not return in 2023. That paved the way for Gallagher and Petty to raid JR Motorsports again. In separate moves, they recruited Gragson to drive the No. 42 Chevy and his new crew chief, Luke Lambert, to follow him.
One more piece came together over the weekend as Petty GMS announced Jimmie Johnson's return to NASCAR. The seven-time Cup Series champion purchased a stake in the team and agreed to run a limited racing schedule in its third car.
Erik Jones took a significant step forward in 2022
Erik Jones was only 19 when he won the 2015 NASCAR Camping World Truck Series championship in his first full season. When he followed with fourth place in the Xfinity Series the next year, many projected him as a future Cup Series champion.
Joe Gibbs Racing placed Jones at Furniture Row Racing for the 2017 season, and then the Byron, Michigan, native spent three seasons at JGR, finishing in the top five 28 times, before the team shockingly let him go.
With the job market tight, he landed at Richard Petty Motorsports but didn't have much of a 2021 season, scoring just six top-10 finishes. That changed with Maury Gallagher's arrival. The infusion of money and the enhanced learning that comes with a team running multiple cars made a difference.
Though Jones didn't qualify for the playoffs, he scored a victory at Darlington in the fall for his third career win. He also led 10 or more laps seven times and finished in the top 10 in races 13 times. It was clear Gallagher and Petty were wise to pair the driver with new crew chief Dave Elenz.
Jimmie Johnson can help Erik Jones by filling a leadership role
Before the announcement that Jimmie Johnson was coming aboard, the 2023 Petty GMS lineup looked to be Erik Jones, 26, and Noah Gragson, 24. With Gragson coming off an eight-win Xfinity Series season while also appearing in half the Cup Series races, it was already something to be excited about.
If anything was lacking, it was the wisdom that comes with worldly experience. Certainly, Jones' 219 Cup Series starts count for something, but there are life experiences to consider, too. Even after a season of multiple wins by drivers under 30, he's still below the average age of a Cup Series driver.
That's why Jones had to laugh at an idea broached to his girlfriend after Petty GMS announced the big change in the No. 42 Chevy.
"So, Noah is coming into Petty GMS," Jones explained on a recent Dale Jr. Download podcast. "One of the guys over there, he told Holly, 'Well, maybe Erik can be like a father figure, help guide him along.'
"Holly's like, 'Erik's 26 and Noah's 24.I I don't know that that's the relationship they're really going to have.'"
Jones laughed as he told the story. But his girlfriend was on the mark. He exhibits a maturity beyond his age, but a two-year age difference wouldn't be substantial enough to establish Jones as an authority figure if that's what Gragson needed.
That's where Jimmie Johnson comes in. Aside from being 47 years old, he is also a seven-time Cup Series champion and has dabbled in IndyCar, an area Gragson might like to explore. Johnson is a natural candidate to pull either Petty GMS driver aside to offer advice and be someone Jones or Gragson could approach if they had concerns they wanted to raise.
That benefits the team and relieves Jones of a responsibility that could become a distraction.
Got a question or observation about racing? Sportscasting's John Moriello does a mailbag column each Friday. Write to him at [email protected].
Have thoughts on this topic? Keep the conversation rolling in our comments section below.