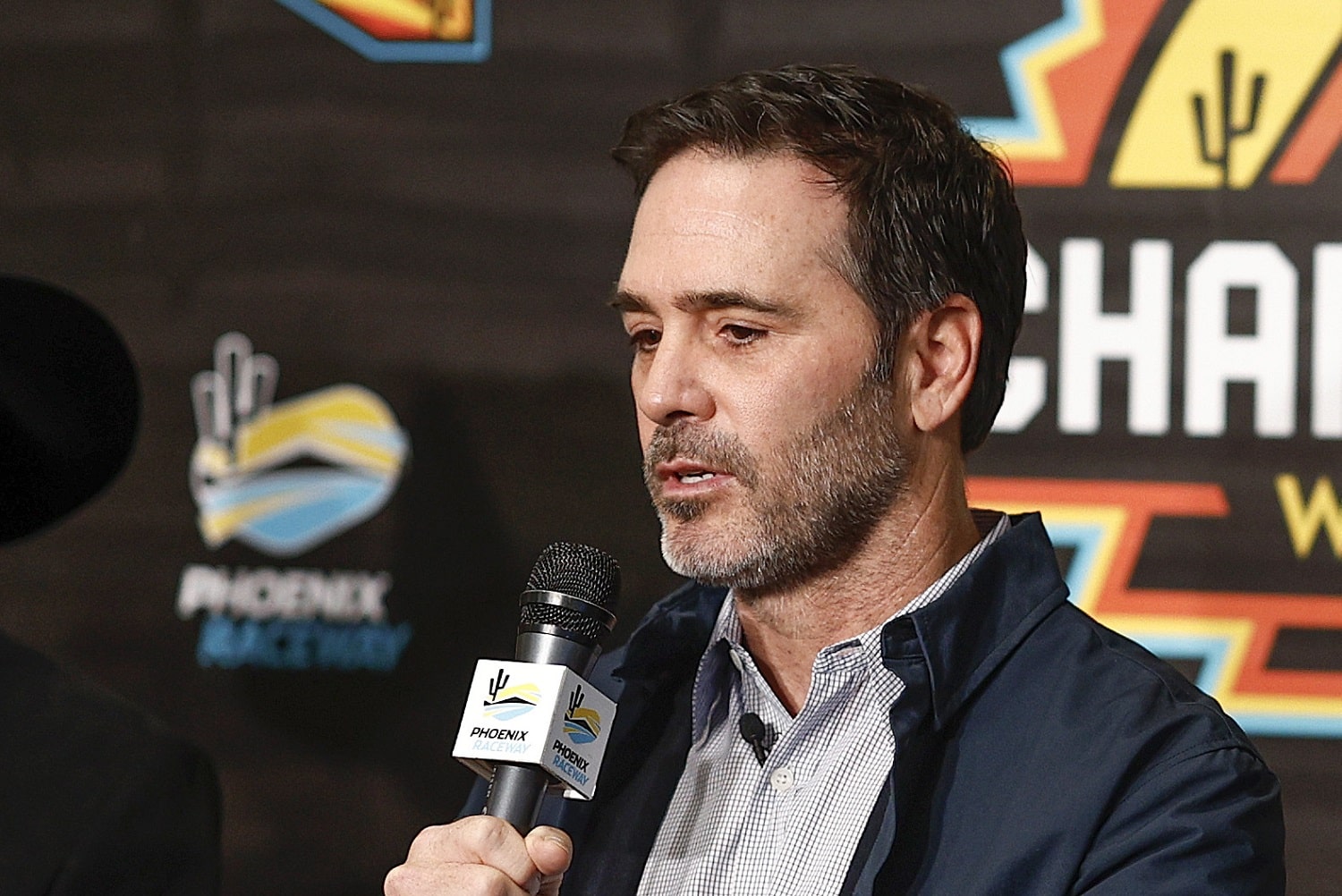 NASCAR Mailbag: Should Hendrick Motorsports Let Petty GMS Have the '48' for Jimmie Johnson?
Jimmie Johnson and the No. 48 Chevy are synonymous, but that doesn't mean he'll drive with his old number next season.
I'm sure Jimmie Johnson isn't going to get the No. 43 Chevy as a part-time driver at Petty GMS. But is there any chance he could be driving the No. 48 next season as an owner/driver? Does Rick Hendrick owe it to him? (From B.C. via Outlook.com)
There are so many layers to deal with in addressing this question, and it's going to be a hot topic until Maury Gallagher and Richard Petty reveal the details of their new partner's ride. Personally, though, I'm more fascinated by the sponsorship possibilities.
As for the car number, there's a lot more that goes into this than athletes in team sports offering cash or gold chains to teammates to acquire their lucky uniform number.
Jimmie Johnson drove the No. 48 Chevy for his entire NASCAR Cup Series career at Hendrick Motorsports, where he won a record-tying seven season championships. Lowe's sponsored the car for many years, then Ally came in late in his career. When Johnson retired, HMS moved Alex Bowman from the No. 88 Chevy (remember, he replaced Dale Earnhardt Jr.) to JJ's old car, acquiring the Ally sponsorship in the process.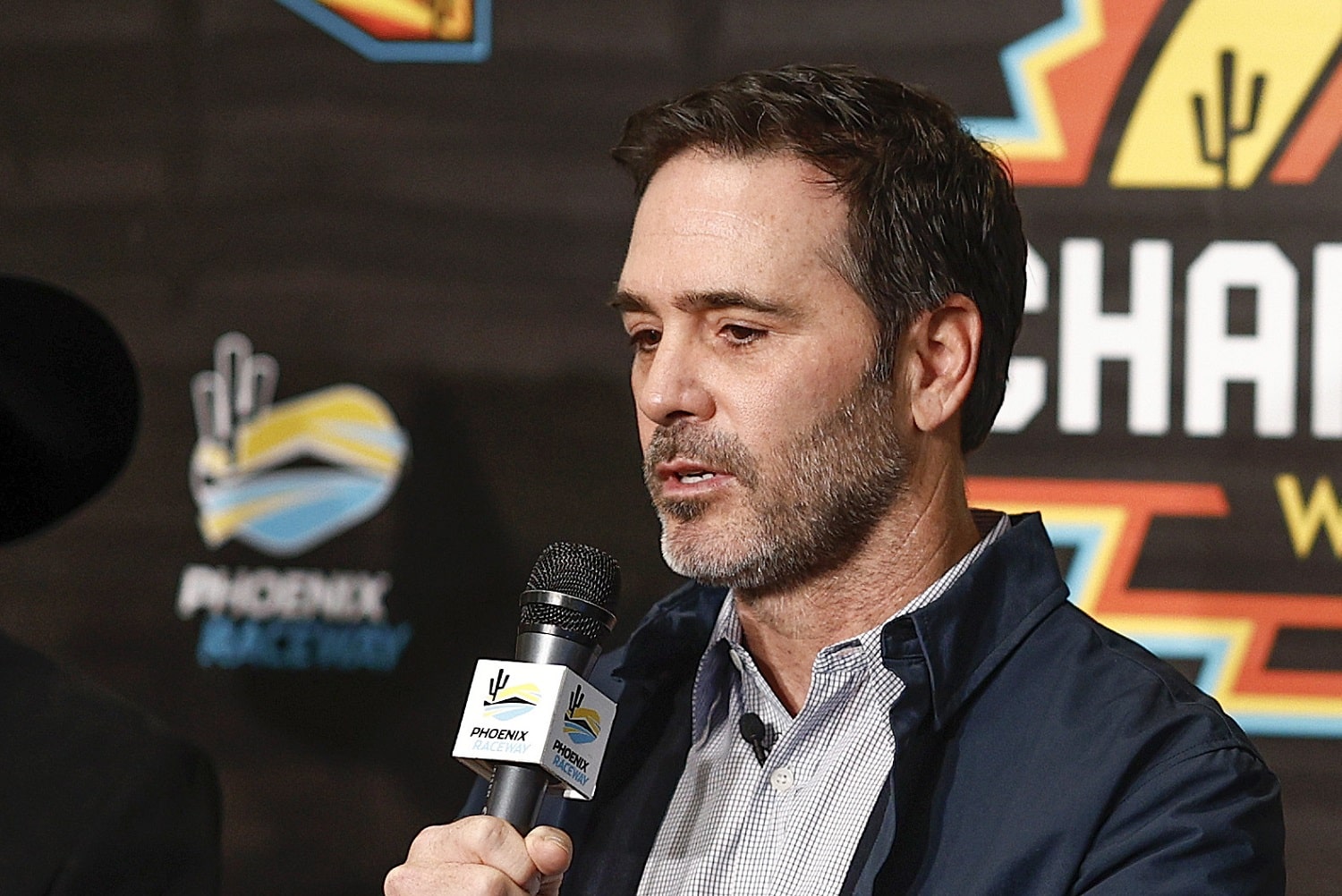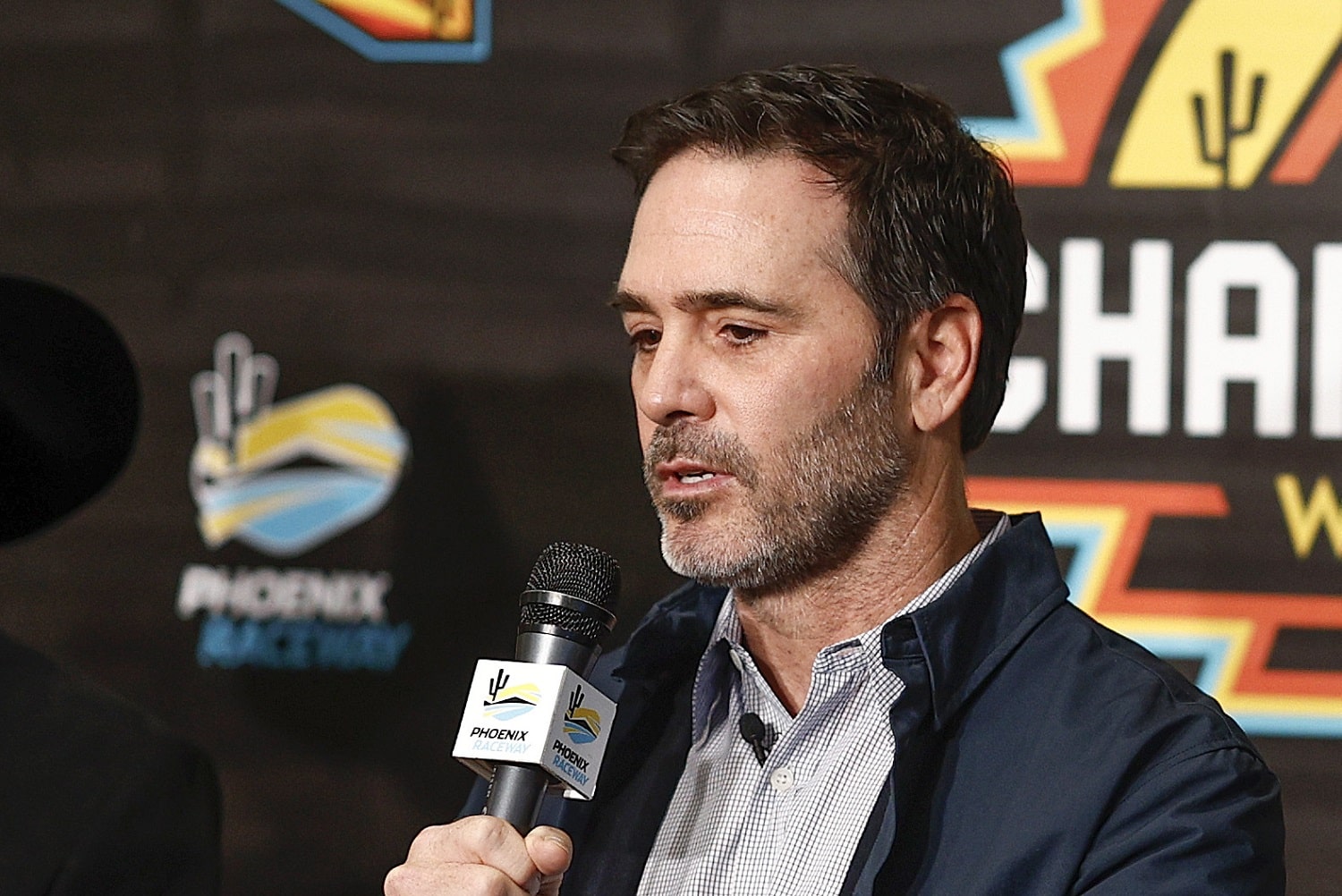 So, team owner Rick Hendrick has one of his own drivers as well as a major backer of his organization to consider before he can even think of handing over the "48" to a driver who brought substantial money and prestige to HMS by virtue of so much winning.
It would be Ally's call as to whether the financial firm's marketing is built around the driver or the car. If they say the car is the more valuable asset in its advertising, then HMS has to hang on to the number.
Meanwhile, Bowman has a stake in the marketing issue, too. Drivers and their car numbers are closely associated. It's going to be incredibly strange seeing Kyle Busch driving anything but the "18" when he makes the jump to Richard Childress Racing in 2023.
Bowman drove the No. 23 Toyota for BK Racing and the No. 7 Chevy for Tommy Baldwin Racing before joining Hendrick Motorsports. I'm sure he'd like to settle on a permanent number as part of firming up his own brand. If he had to switch again, there are worse options than going back to No. 88. But there might also be a better alternative.
A good chess player is always thinking several moves ahead, and both Bowman and Hendrick likely recognize giving the rights to the No. 88 Chevy to Earnhardt would be a logical move if JR Motorsports, where Hendrick is a co-owner, makes the jump to the Cup Series in the next few years.
So, where does that leave Bowman? Well, how about putting him in the No. 25 Chevy? HMS hasn't used that number since 2015, but Tim Richmond won in it nine times in the mid-1980s to raise the HMS profile within NASCAR. Hendrick even drove the car once in his very brief career behind the wheel.
One final consideration: If Hendrick did give the "48" to Petty GMS for Johnson to use, what would that amount to? Maybe 18 or 20 races over perhaps the next three seasons, at most? As much as Hendrick might appreciate all that Johnson did for his organization, is it worth peeling the number off Bowman's car just for that?
Got a question or observation about racing? Sportscasting's John Moriello does a mailbag column each Friday. Write to him at [email protected].
Have thoughts on this topic? Keep the conversation rolling in our comments section below.