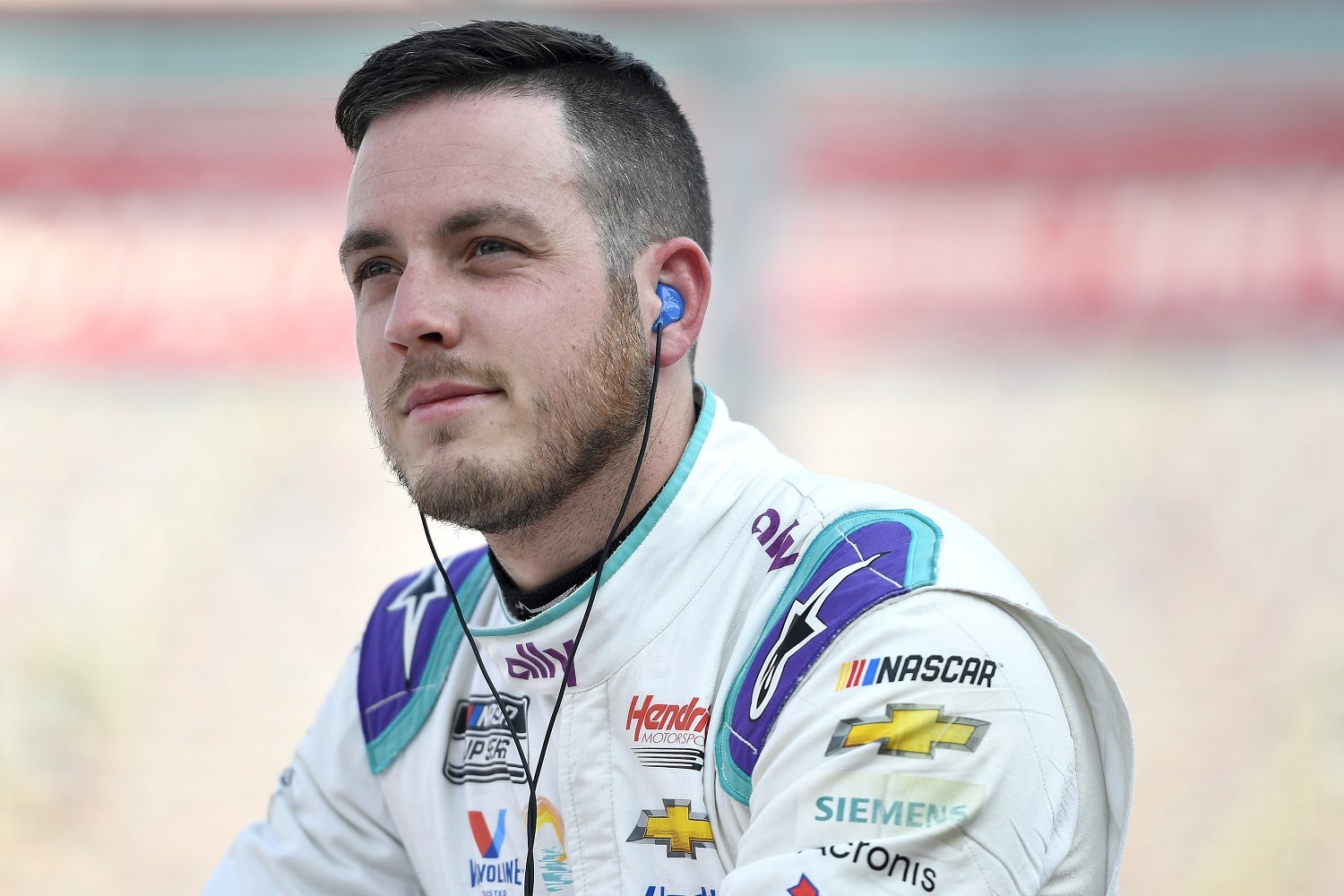 Alex Bowman's Latest Decision Will Pay Dividends Next NASCAR Season
Alex Bowman has been cleared to return to the NASCAR Cup Series and will drive in Phoenix.
Hendrick Motorsports driver Alex Bowman gave fans of the No. 48 Chevy good news on Friday. In the process of doing so, Bowman also took a step toward ending a disappointing year on a positive note while also putting to rest a potential three months of bothersome questions.
Alex Bowman will return to the NASCAR Cup Series at Phoenix
Doctors have cleared Alex Bowman to return to racing, Hendrick Motorsports revealed on Friday. While Noah Gragson will fill in for Bowman once more at Martinsville, Bowman announced he intends to drive in the season-ending race at Phoenix the following weekend.
Bowman suffered a concussion in a Sept. 25 crash at Texas Motor Speedway, and he hasn't been back in the No. 48 Chevy since. Gragson, on loan from JR Motorsports as part of an arrangement designating him as Hendrick Motorsports' reserve driver, has posted an average finish of 19.5 in four races as the substitute. He'll be competing for the Xfinity Series Championship 4 in Phoenix.
"We're thrilled Alex is 100% and will have the opportunity to race at his home track," HMS president and GM Jeff Andrews said in the team's statement. "Throughout this process, he's been incredibly diligent about following the advice of his doctors and prioritizing his health. All of us look forward to welcoming Alex back and seeing him finish 2022 with his No. 48 teammates."
Squeezing in a race now avoids endless offseason questions and speculation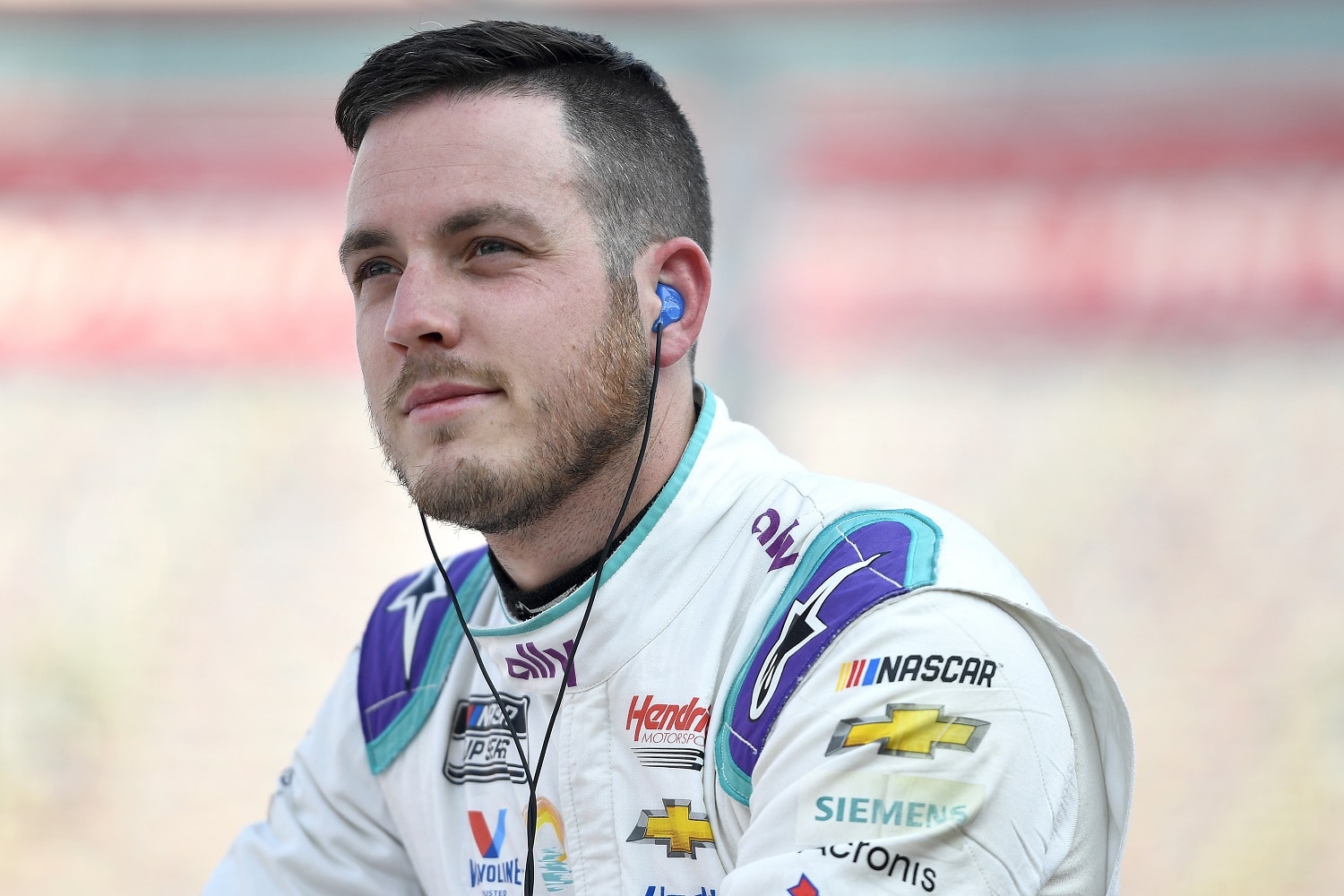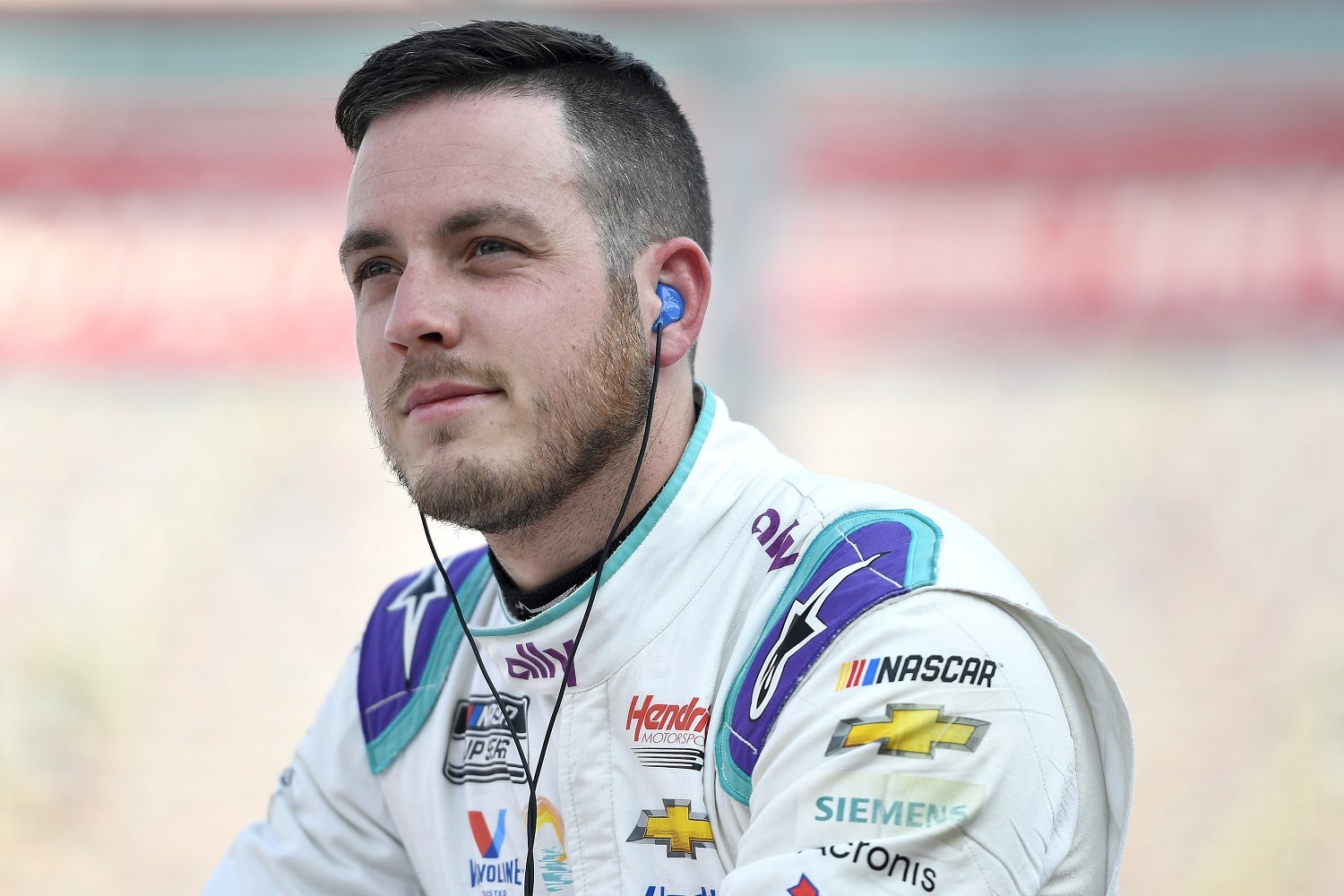 Though he won three regular-season races, the 2021 season ended with a bit of a thud for Alex Bowman because he bombed out in the second round of the playoffs. He won again at Martinsville, the next-to-last race, but that was a consolation prize at best.
In retrospect, however, Bowman would have taken a repeat of 2021 in a heartbeat over the way this season has played out. He won at Las Vegas in the third week of the season and was close to on-pace for top-10 finishes before a concussion interrupted his year, but the Tucson, Arizona, native's average start/finish metric of 13.6/16.1 was more telling.
Getting back into action at Phoenix gives Bowman a chance to end the year on a positive note while out of the spotlight since the day's entire focus will be on the Championship 4 field.
However, the real value will be in putting to rest questions about when he would be able to return. Kurt Busch has already said he's not returning to full-time racing in 2023, but he'll still hear the questions all offseason about when he'll have the OK to drive again in some role following his concussion at Pocono.
Bowman will already have cleared that hurdle before the Busch Light Clash and Daytona 500 next season. He gets to start with a clear mind and clean sheet as he looks to erase memories of a lost season.
Alex Bowman has one more good reason for returning at Phoenix
Greg Ives was Dale Earnhardt Jr.'s crew chief in 2016 when the future NASCAR Hall of Famer went to the sidelines to recover from lingering concussion symptoms. Alex Bowman filled in for 10 races that season, and then the driver and crew chief were paired full-time beginning with the 2018 season.
The Bowman/Ives tandem has won seven times, but Ives revealed this summer he is relinquishing his role as a crew chief at the end of the season. That means Phoenix will be the last time the driver and crew chief collaborate in the NASCAR Cup Series.
"Greg and I started something there in 2016 that we never got to finish, so hopefully we can get the job done," Bowman said on social media. "To have one final race with Greg is going to be really special."
Given the way the season has gone, winning isn't realistic. However, a swan song with a longtime colleague makes coming back for one race worth it.
Got a question or observation about racing? Sportscasting's John Moriello does a mailbag column each Friday. Write to him at [email protected].
Have thoughts on this topic? Keep the conversation rolling in our comments section below.