Alex Bowman and Elon Musk Are on the Same Twitter Wavelength These Days
Alex Bowman took the sort of shot at Twitter that NASCAR drivers normally reserve for rivals who fence them with the white flag out.
Elon Musk builds rocket ships. Alex Bowman appeared to be driving one until midway through the Cup Series season when he suddenly stopped leading laps or showing up in the top 10.
Despite that, the billionaire entrepreneur and the NASCAR driver continue to share a different common bond: Neither has any use for Twitter, the intellectual cesspool of the social media universe.
Elon Musk is trying to free himself from a multi-billion-dollar mistake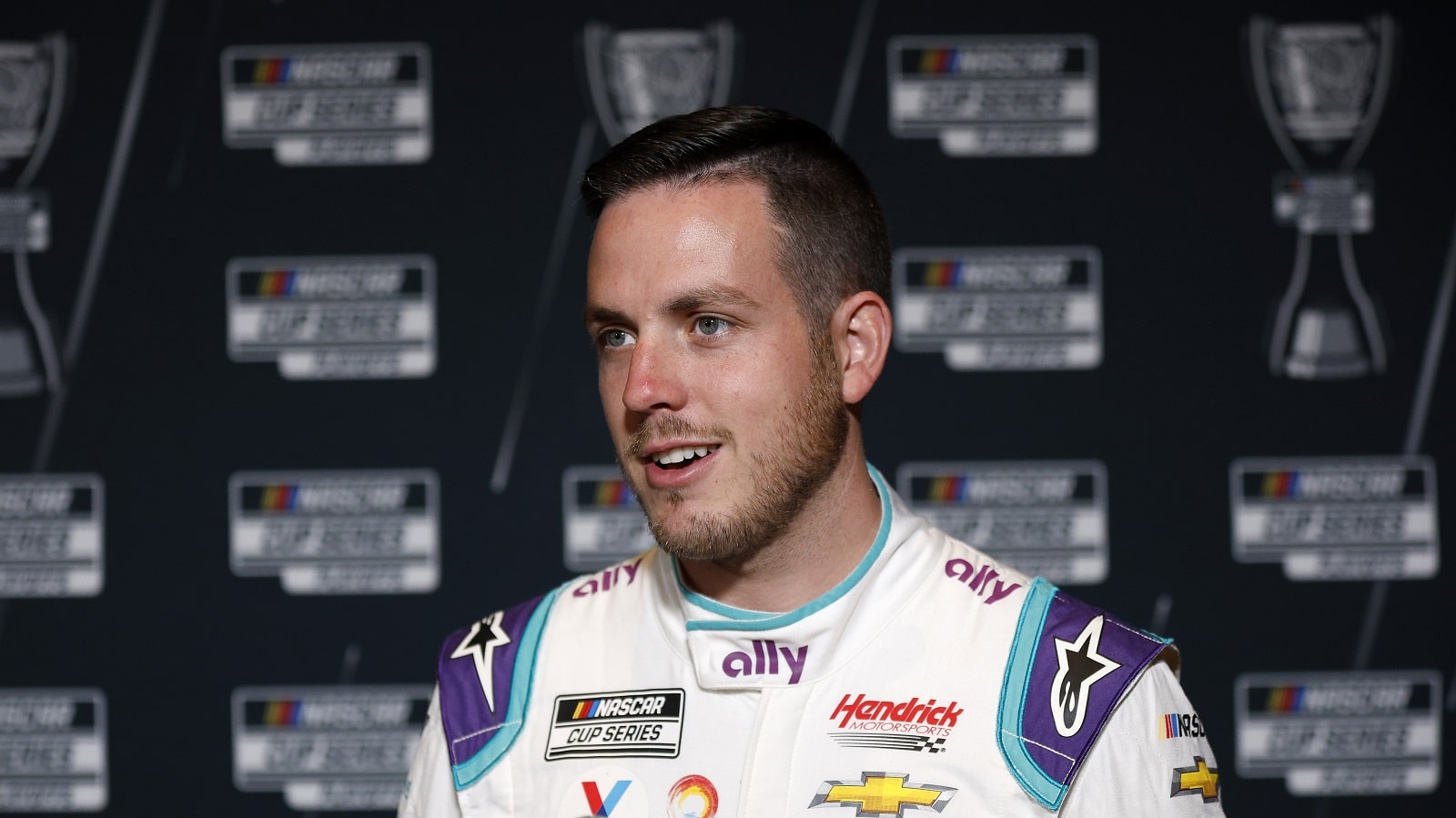 Elon Musk crossed the important 5% threshold for Twitter stock ownership in mid-March and became the largest individual owner the following month. On April 14, he put an offer on the table to buy all the outstanding shares at a cost of more than $40 billion.
Not long afterward, he asked the same question many of us ask upon logging on to the social media site: What the hell am I doing here? Citing suspicions that fake accounts and spam-generating bots comprised more of the Twitter user universe than the company was disclosing, Musk began efforts to back out of his tender offer.
There's been little news since, and Musk and the company will begin slugging it out in a Delaware court on Oct. 17. Alex Bowman would be thrilled to be as deeply involved in his own business dealings as Musk is that far into the fall.
Alex Bowman calls Twitter 'the armpit of the world'
Eighth-year NASCAR Cup Series driver Alex Bowman admits he's awful at responding to text messages. If the message isn't from someone at Hendrick Motorsports or Ally Financial, the primary sponsor of the No. 48 Chevy, you'll be waiting a long time for a response.
He's better when it comes to interacting on social media to keep fans in the loop. But like Elon Musk, the driver regrets ever getting involved with Twitter.
"I think Twitter is the armpit of the world," said Bowman, who begins the Cup Series playoffs on Sunday at Darlington, told The Athletic. "Pretty much just the worst human beings ever hang out on Twitter, and they like to say the worst things they can possibly think of at all times and then they complain when they get blocked or muted. So that's life on Twitter. If we could just throw that in the dumpster, I'd be good with it."
Bowman prefers Instagram, but the people behind that app can't afford to get cocky. The seven-time winner in Cup Series races sees trouble on the horizon there, too.
"Instagram is much more positive for the most part," he said. "And I feel like when you have to share things with a picture, it has better context — even though it's basically just becoming TikTok at this point. That's kinda halfway started to ruin it.
"If Instagram would just go back to pictures and sentences, it'd be a better place."
Alex Bowman has regressed after a strong start a year ago
Alex Bowman moved into the Hendrick Motorsports Cup Series lineup in 2016 as a substitute for Dale Earnhardt Jr., who stepped away to deal with concussion-like symptoms. He scored wins in 2019 and '20 to qualify for the playoffs, and Bowman made it to the final eight in the latter.
Last season, he won at Richmond, Dover, and Pocono in the regular season and went into the playoffs as the No. 6 seed. After successfully transferring through the first round, he finished 22nd at Las Vegas and 38th at Talladega, essentially eliminating him from contention.
Bowman did win at Martinsville as a consolation prize the week before the Championship 4, but the postseason as a whole was a letdown.
Bowman won this season's third race, at Las Vegas, and then showed up in the top 10 in eight of the next 11 outings. In the dozen races since, however, he hasn't managed anything better than ninth place at Michigan.
He'll start the playoffs Sunday as the 14th seed, which puts him at risk of not making the first transfer after the Bristol race on Sept. 17.
All stats courtesy of Racing Reference.
Like Sportscasting on Facebook. Follow us on Twitter @sportscasting19 and subscribe to our YouTube channel.
Got a question or observation about racing? Sportscasting's John Moriello does a mailbag column each Friday. Write to him at [email protected].