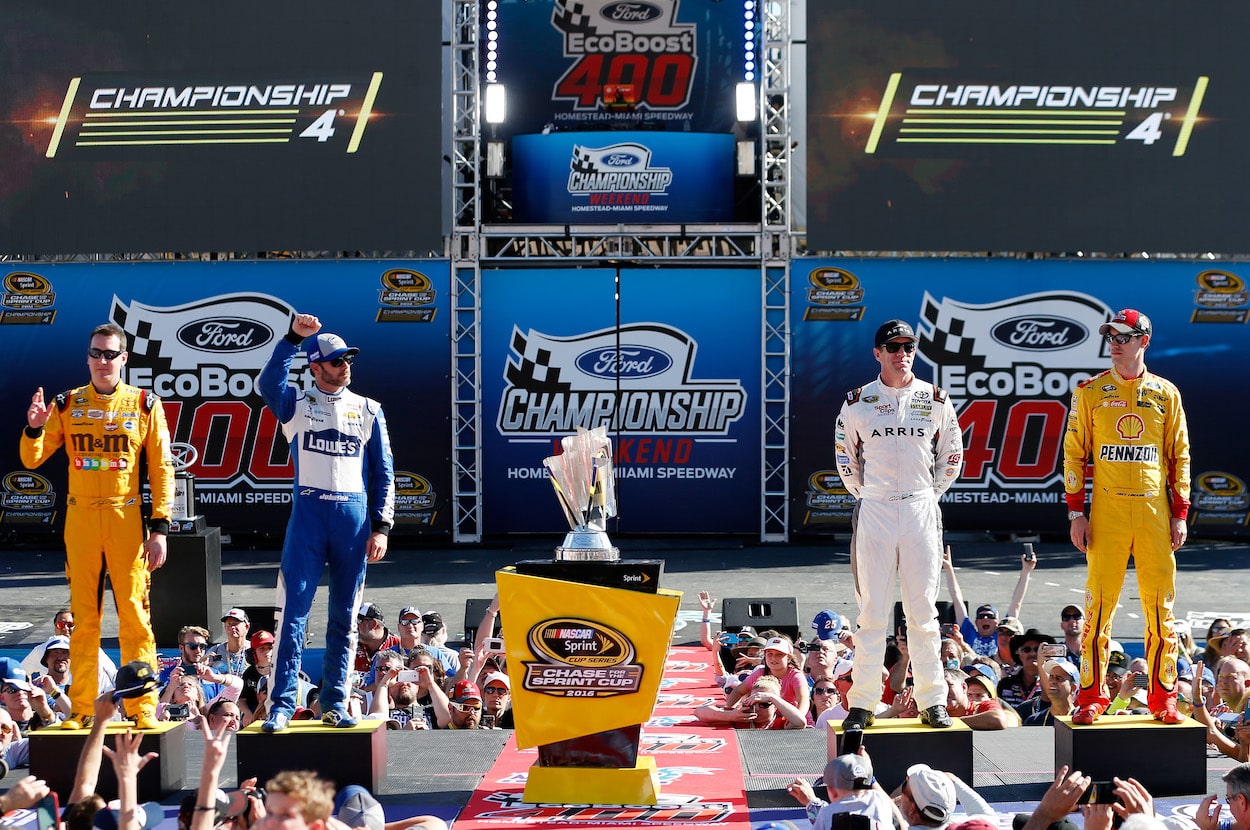 Championship 4
The Championship 4 refers to the race capping off the playoffs in each of NASCAR's three national series.
It's the culmination of a multi-tiered playoff elimination system and pits the four finalists against each other, with the highest finisher earning the season championship.
In the case of the NASCAR Cup Series, 16 drivers qualify for the 10-race playoffs, carrying over whatever bonus points they earned during the 26-race regular season. At the end of the third race, the 12 drivers with the most points transfer into the next phase.
The second and third three-race phases each eliminate four more competitors, leaving just four to contend for the championship in the final race in early November.