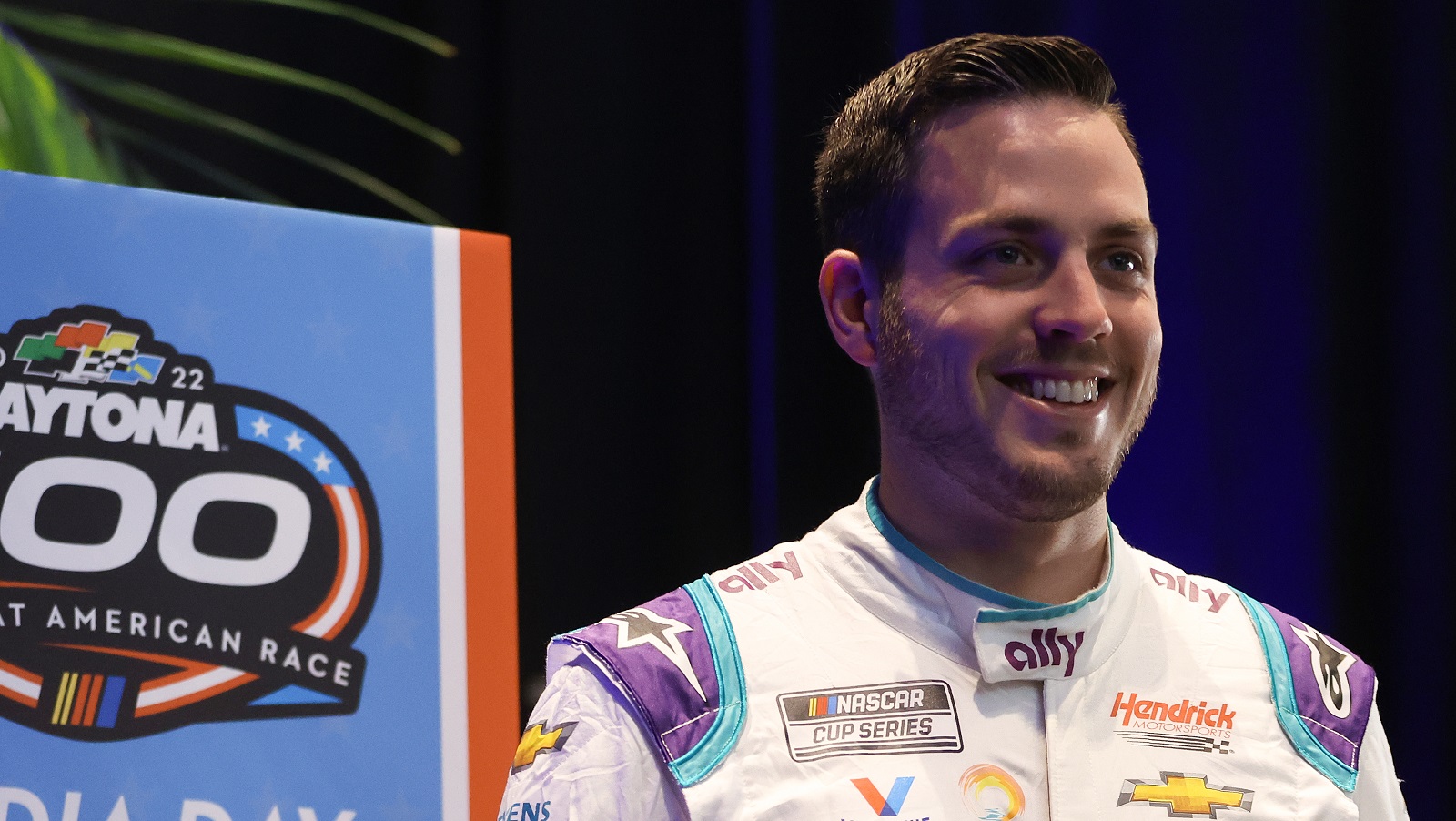 Alex Bowman Was on a Fast-Food Run When He Found Out From Twitter He'd Been Fired
Alex Bowman stopped for lunch in the offseason and found out in a Taco Bell drive-thru that he'd lost his NASCAR ride.
Work in corporate settings long enough and you learn to dodge a human resources department call after lunch on a Friday since it often means you'll be unemployed on Monday. Alex Bowman's sacking in early 2016 was a wee bit different.
Bowman has since overcome the blow nicely. But finding out you've been fired from NASCAR via Twitter while waiting in the Taco Bell drive-thru isn't an ideal situation.
Hendrick Motorsports hasn't always been home for Alex Bowman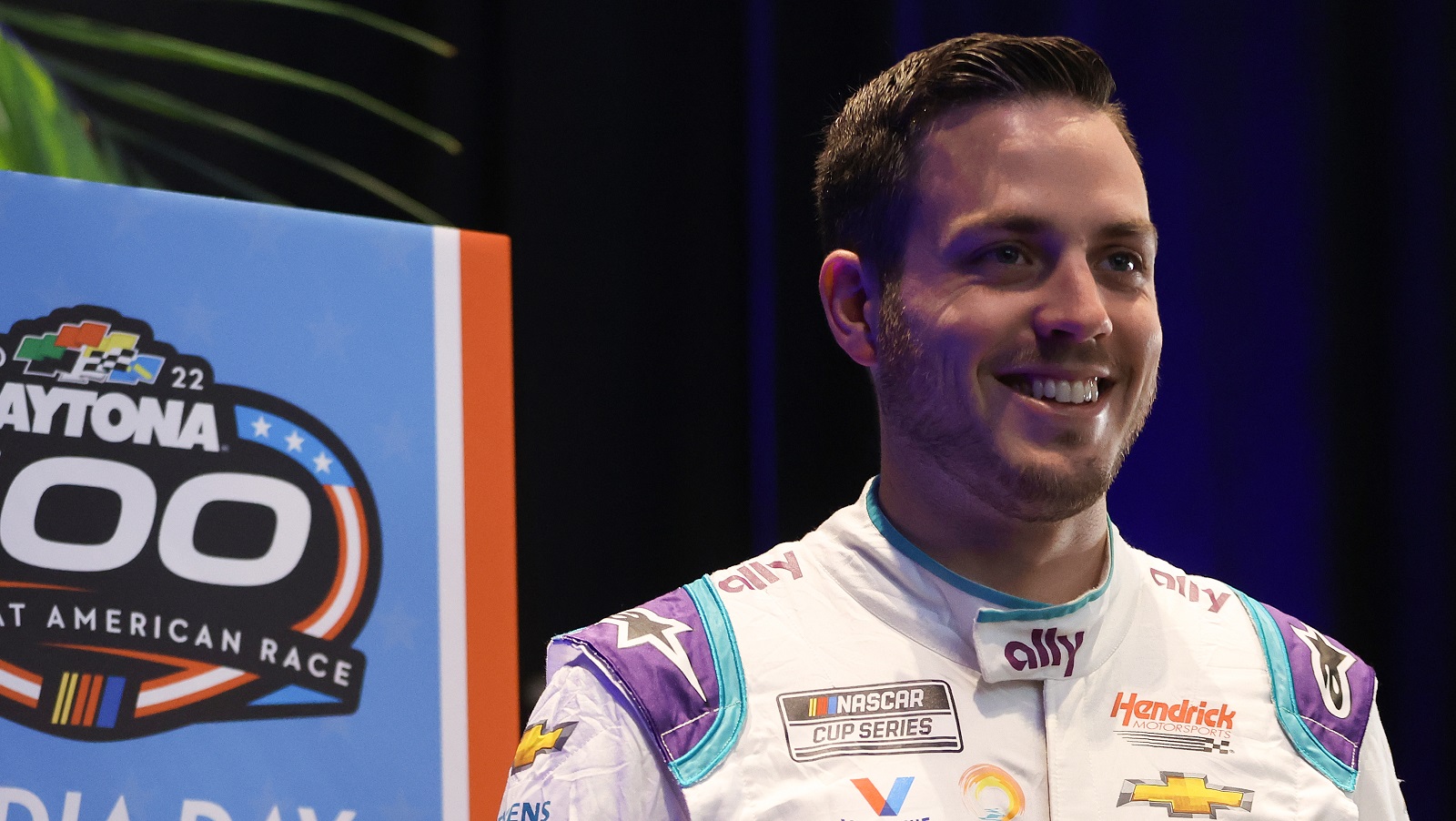 Alex Bowman was a relatively little-known driver when he landed with Hendrick Motorsports in 2016. Before that, Bowman arrived in the Cup Series in 2014 with BK Racing and 2015 with Tommy Baldwin Racing. Neither organization was championship material, and Bowman's best showing was 13th place in the Daytona summer race as a rookie.
The first time that some people took notice came in 2016 when he caught on with Hendrick Motorsports and replaced Dale Earnhardt Jr. for most of the second half of the season while Earnhardt dealt with lingering concussion-related problems. Bowman won the pole at Phoenix in the No. 88 Chevy, and sixth place there was his best finish.
Bowman, 29, has carved out a nice career since. He scored his first top-five showing at Bristol in 2018 and his initial victory at Chicagoland Speedway the following season.
Bowman is up to seven victories, including Las Vegas this season. He won four times a year ago but fell short of getting into the Championship 4.
Alex Bowman's breakup with Tommy Baldwin was awkward
Alex Bowman told The Athletic in 2020 that he'd never had a chance to tell the full story of his departure from Tommy Baldwin Racing. That's too bad. It's a doozy.
Bowman finished 33rd in points in the 2015 NASCAR Cup Series. He thought he was set for a return the following season when a veteran reporter texted him in January 2016 to ask if his arrangement was indeed solid. After he answered in the affirmative, the reporter responded.
"She was like, 'OK, I just wanted to make sure,' which was kind of weird," he said.
In retrospect, Bowman should have known. A day earlier, owner Tommy Baldwin called to cancel him out of an event at which the driver was going to represent the team. With his schedule cleared for that day, Bowman thought it would be a good idea to spend time at the team shop in Mooresville. On the way, he stopped for lunch.
"You get off Exit 36 in Mooresville, and there's a Taco Bell. So, I'm in the Taco Bell drive-thru line, and I refresh Twitter, and boom! There it is. I'm fired.

Alex Bowman
His calls to the team went unanswered, so Bowman thought better of showing up at the shop in case the tweets were legitimate. A couple of hours later, the driver's manager delivered the bad news that he'd confirmed the report.
Epilogue: The driver finally caught up with his ex-boss
Driver Alex Bowman never got to hear directly from Tommy Baldwin in the days and weeks after his firing to find out what was behind the decision. Plenty of people involuntarily separated (how's that for human resources lingo?) have had a similar experience.
As luck would have it, Bowman took a date to a local sushi bar several weeks later and encountered his former boss.
"I walked in, and the first people right there at the bar were Beth (Baldwin's wife) and Tommy. I was like, "Oh, lord,'" Baldwin said. "I tried to go around, but he called me over and apologized for how it went down."
Bowman was in a contract year while telling his story in 2020, and the experience at Tommy Baldwin Racing was a life lesson he continues to carry with him.
"If you don't perform or you do something wrong or something happens, it doesn't really matter what the situation is, I never feel like you're 100% secure," he said.
All stats courtesy of Racing Reference.