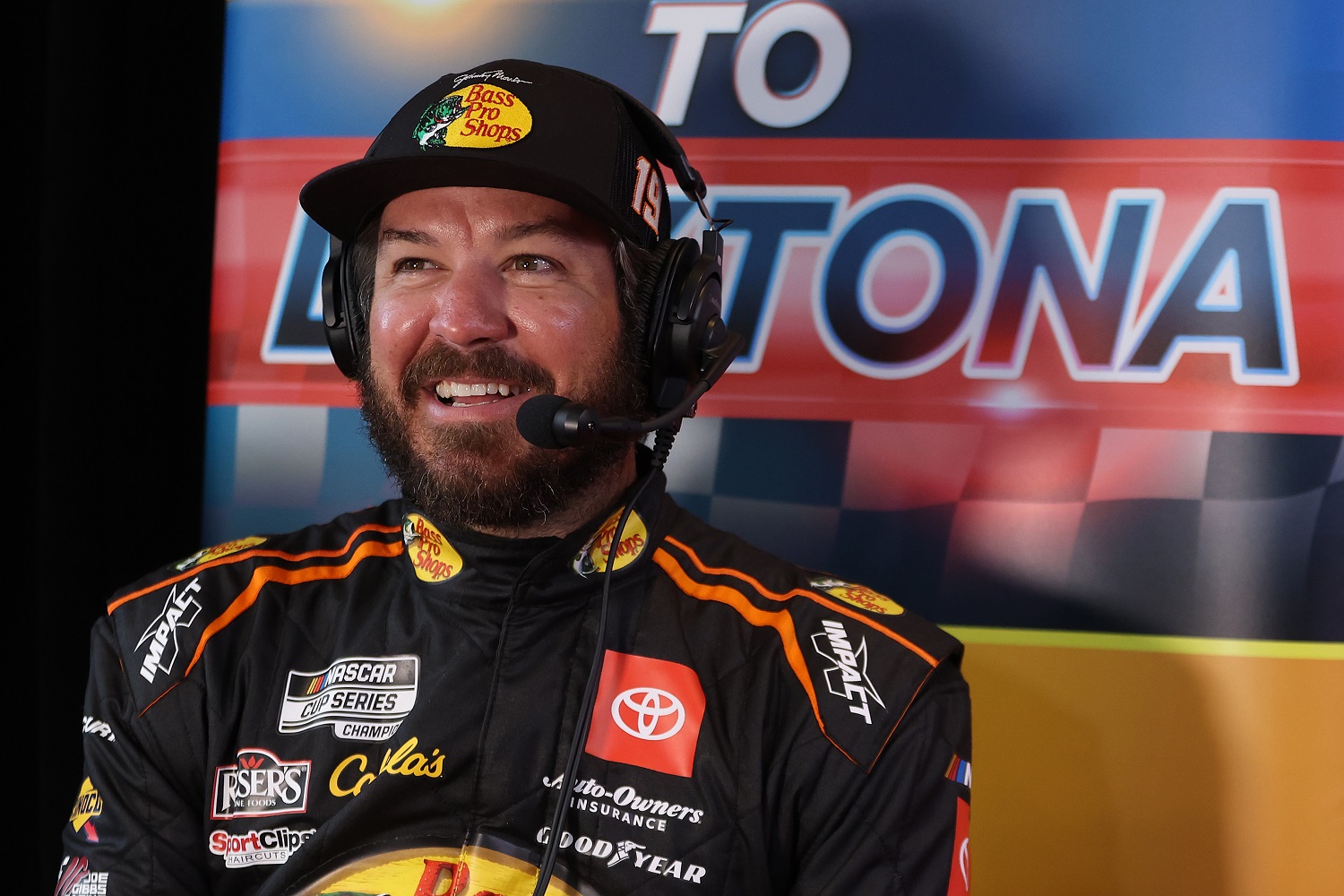 Martin Truex Jr. Sends up a Warning About NASCAR in Atlanta: 'It's Going to Be Crazy'
Martin Truex Jr. will be one of the many NASCAR Cup Series drivers getting a first look at the changes to Atlanta Motor Speedway.
It's one thing to resist change when the boss you wouldn't trust to pick the flavor of pudding for the cafeteria reorganizes a department that was doing just fine. It's another matter to be wary of an overhaul because your office operates at 175 mph.
Atlanta Motor Speedway underwent changes way beyond a fresh coat of paint since the last NASCAR Cup Series race there, and drivers stand somewhere between intrigued and concerned about logging 500 miles there on Sunday.
As Martin Truex Jr. put it, "It's going to be crazy."
Like it or not, Atlanta will likely resemble a superspeedway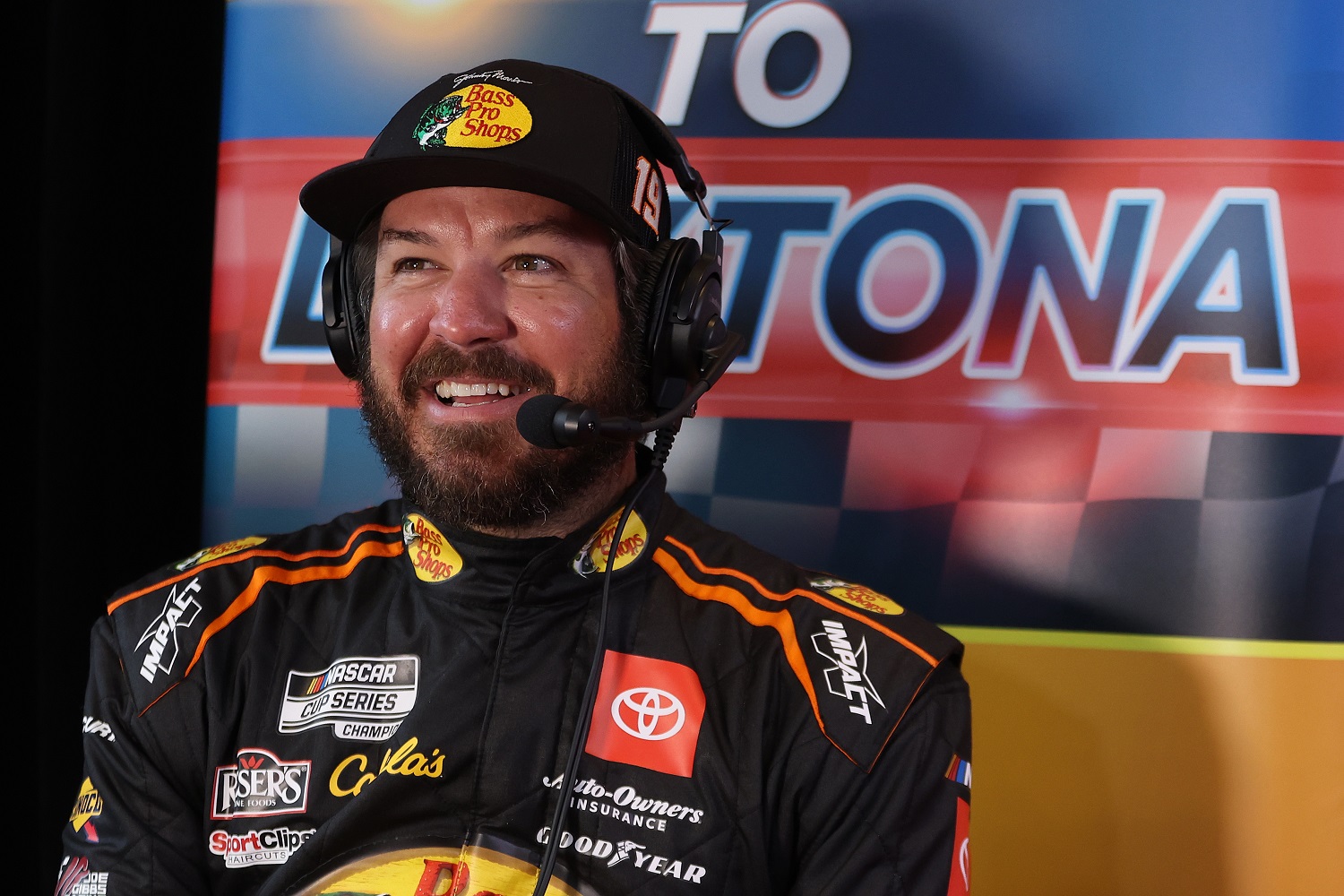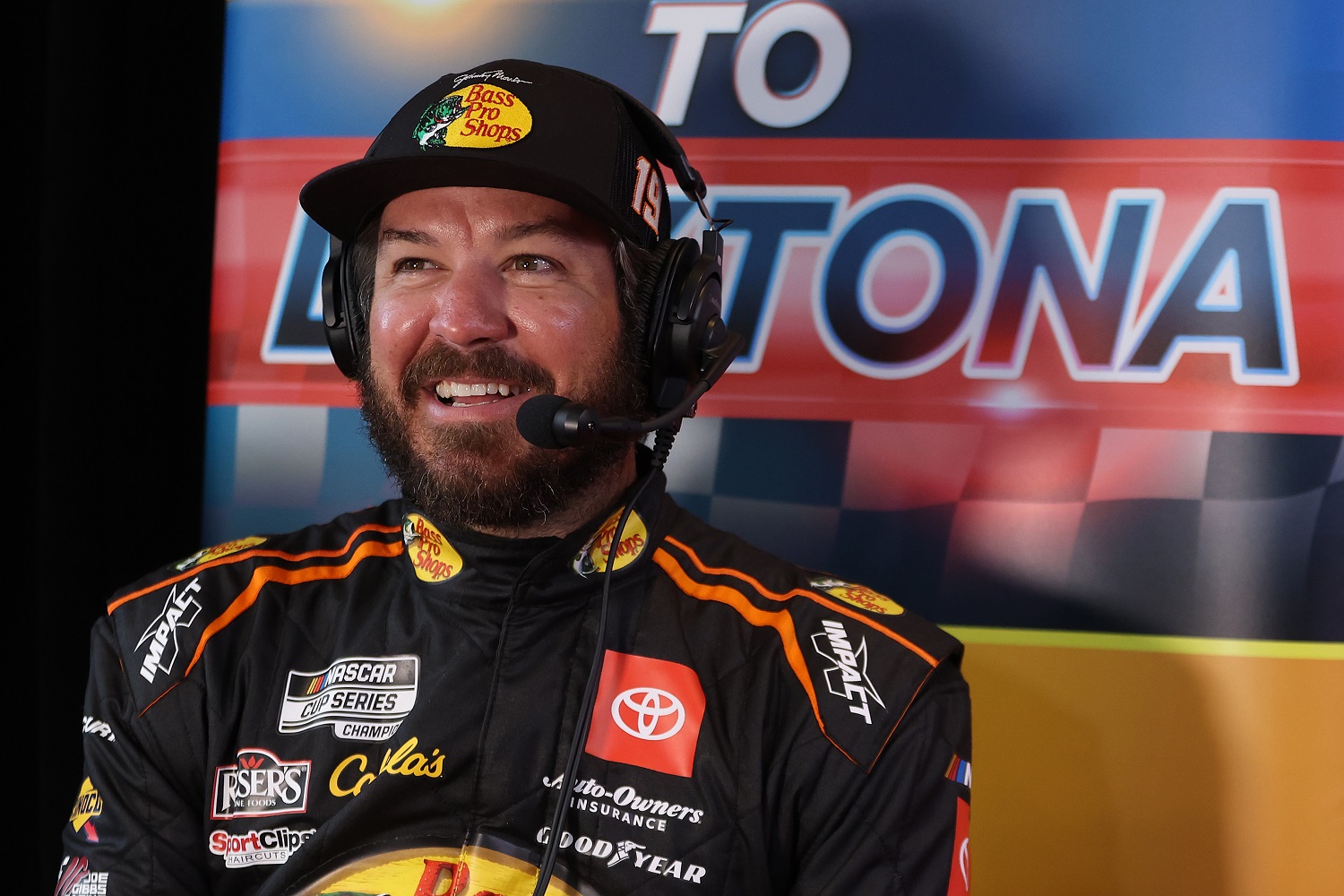 By the looks of it, NASCAR is about to grow from four annual superspeedway races to six because of the changes executed in the offseason at Atlanta Motor Speedway.
By most accounts, the 1.54-mile track was due for fresh asphalt. However, the overhaul went well beyond that. The track operators installed steeper banking and narrowed part the corners of the racing surface. Despite the track being significantly shorter than Daytona and Talladega, NASCAR is going with the same superspeedway package designed for Daytona and Talladega as a precaution.
While fans may be on the fence, a lot of drivers dislike superspeedway racing. Running with the throttle wide open leads to pack racing. That leads to big wrecks, often the result of one driver making a run and another trying to react to it, pulling out from behind to go with him or in front to block.
Either way, the occasional "Big One" doesn't make up for long durations of mundane pack racing.
Martin Truex Jr.: 'I have no idea'
Racing veterans don't have much of an edge over newer NASCAR Cup Series drivers when it comes to evaluating changes to tracks ahead of the race. That's because overhauls on the scale of what Atlanta Motor Speedway recently completed are rare. The change of banking alone, from 24 to 28 degrees, throws everything out of whack.
"I have no idea," Martin Truex Jr. told Fox Sports when asked what to expect. "I don't see it being three-wide in the corners. But it could be. I don't know that the third lane could be competitive. You never know."
Chris Buescher had the benefit of participating in the Goodyear tire test on the track in January. Even with just three cars running together, the cars were running wide open and tight, which he termed "superspeedway-like."
"I don't I don't expect it to be a Daytona or Talladega, but maybe closer to that than some of our older mile-and-a-halfs," he said.
Ryan Blaney has tossed aside the notebooks
Brothers Kyle and Kurt Busch have won 500-milers twice apiece at Atlanta since 2008. More recently, so have Kevin Harvick and Brad Keselowski. Ryan Blaney won the early-season race there in 2021, marking the first of his three victories in a breakthrough season, but he's not even bothering to review his notes because of the combination of the new car and the alterations to the track.
"We've kind of been starting over all year," Blaney told Heavy.com. "You know, you haven't really been able to take many notes from last year's car and apply it this year and into these tracks. So that's been a little different. But at the same time, I think it's neat to kind of rechallenge yourself and try to learn it faster than everybody else."
Adding one more wrinkle, the weather forecast for Friday is calling for rain, meaning Cup Series practice in Atlanta could be scrubbed. If that's the case, Saturday's scheduled qualifying at 12:30 p.m. ET might be converted to practice.
Like Sportscasting on Facebook. Follow us on Twitter @sportscasting19.