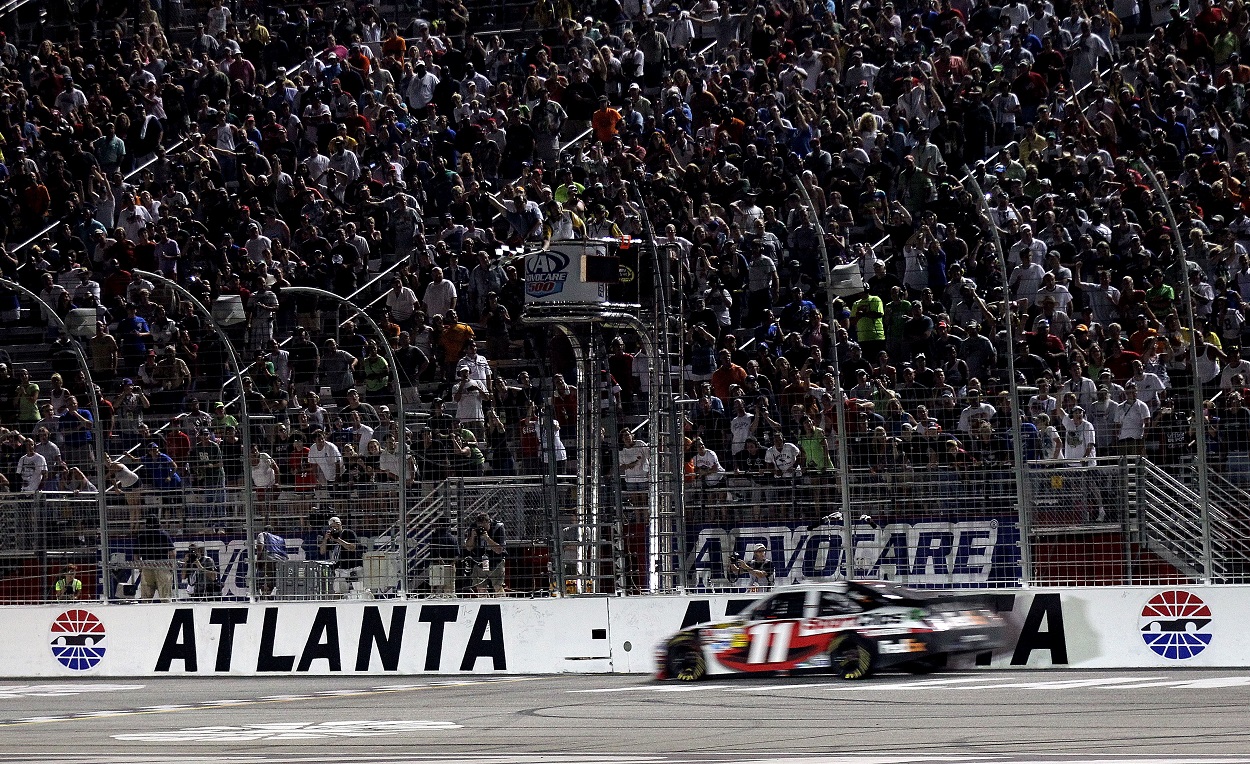 Who Has the Most NASCAR Cup Series Wins at Atlanta Motor Speedway?
A brief look at the NASCAR Cup Series drivers with the most victories at Atlanta Motor Speedway.
First opened in 1960, the motorsports complex now known as Atlanta Motor Speedway has hosted NASCAR Cup Series races since that inaugural year more than six decades ago.
As one would expect, given such a lengthy time period, the track has undergone several changes over the years, including the recent renovation that made it a 1.54-mile quad-oval as opposed to the 1.522-mile oval we knew in the past. To much criticism, the track was also narrowed from 55 to 40 feet and now includes 28 degrees of banking.
So while it may not be the classic fast track it once was, Atlanta Motor Speedway is still one of the most special places in NASCAR Cup Series history. After five decades of hosting two Cup Series races per year, Atlanta held just one race from 2011 to 2020, but a second was readded in 2021.
As you can imagine, a classic track has some pretty classic names atop the all-time wins list.
Dale Earnhardt Sr. owns the most NASCAR Cup Series wins at Atlanta Motor Speedway with nine
Including that inaugural race held in 1960, which Fireball Roberts won, but not including a pair of All-Star races in 1986, a total of 118 NASCAR Cup Series races have been run at Atlanta Motor Speedway, with 48 different drivers taking at least one checkered flag.
Of those 47, 25 have won two or more races, while 18 have won at least three. Eleven drivers have won four or more, and a group of eight that includes Jeff Gordon and Jimmie Johnson have won at least five. Bobby Labonte and 200-time Cup Series winner Richard Petty took six checkered flags in Atlanta, and Cale Yarborough took seven.
But your all-time wins leader is none other than Dale Earnhardt Sr., who won nine races in 46 starts in Atlanta, his first in 1982 and his last in 2000. In those 46 starts, he recorded 26 top-5 finishes, 30 top-10s, and 39 top-20s. It's fair to say he liked the place, don't you think?
Every NASCAR Cup Series winner at Atlanta Motor Speedway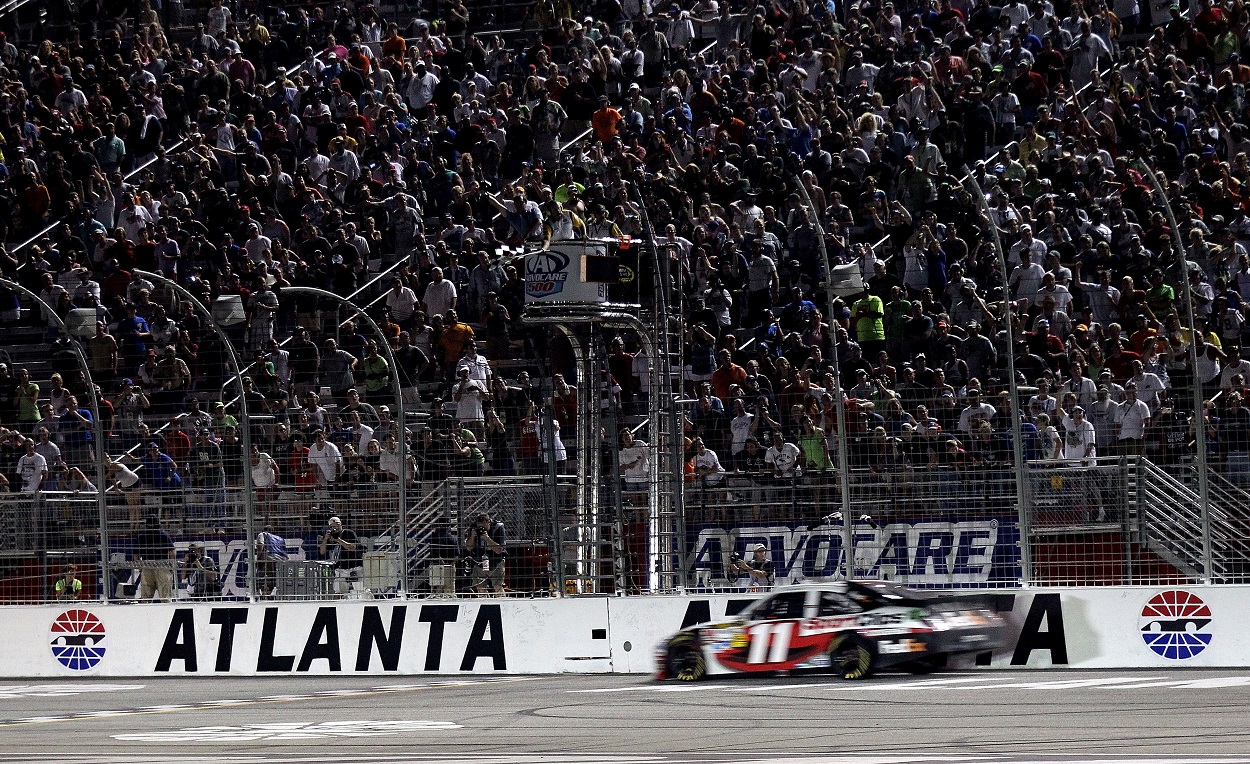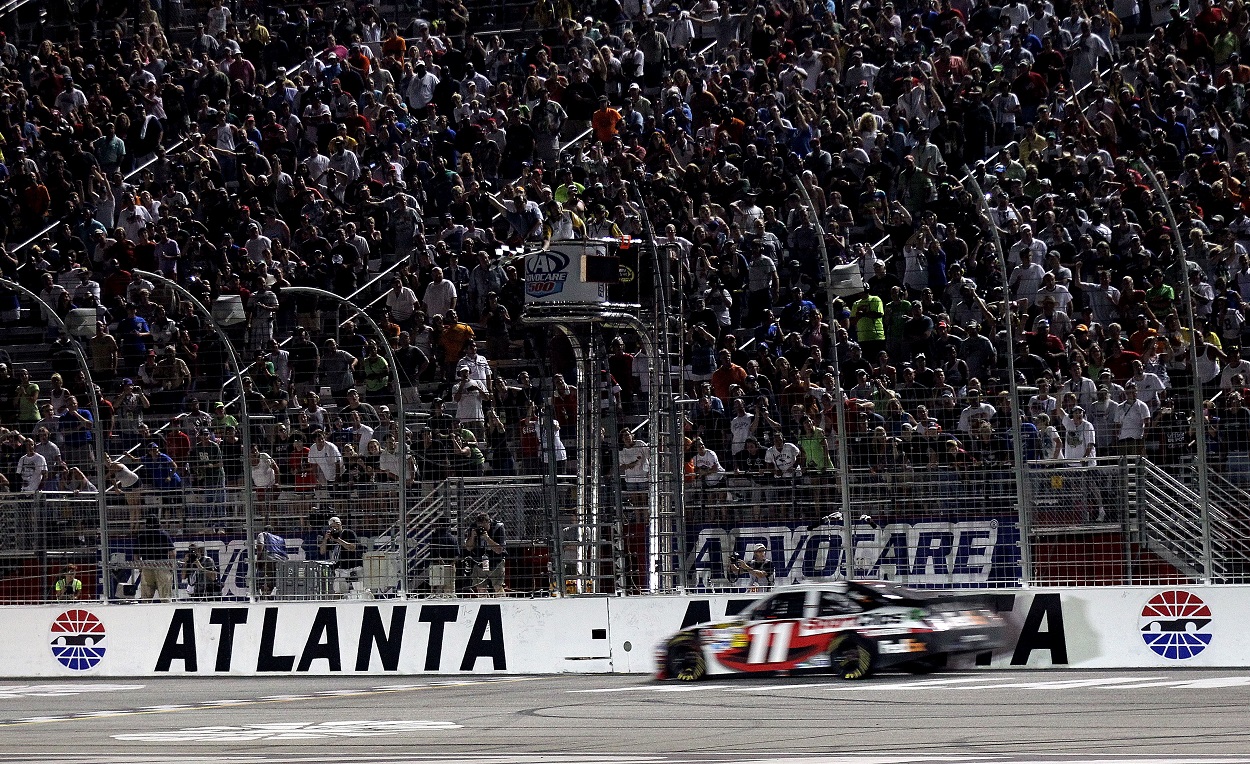 Here's a quick look at every NASCAR Cup Series winner at Atlanta Motor Speedway.
Dale Earnhardt Sr.: 9
Cale Yarborough: 7
Richard Petty: 6
Bobby Labonte: 6
Bill Elliott: 5
Bobby Allison: 5
Jeff Gordon: 5
Jimmie Johnson: 5
David Pearson: 4
Kurt Busch: 4
Fred Lorenzen: 4
Darrell Waltrip: 3
Morgan Shepherd: 3
Kevin Harvick: 3
Tony Stewart: 3
Neil Bonnett: 3
Kasey Kahne: 3
Carl Edwards: 3
Buddy Baker: 2
Mark Martin: 2
Rusty Wallace: 2
Kyle Busch: 2
LeeRoy Yarbrough: 2
Brad Keselowski: 2
Marvin Panch: 2
Dave Marcis: 1
Ricky Rudd: 1
Ken Schrader: 1
Dale Jarrett: 1
Benny Parsons: 1
Dale Earnhardt Jr.: 1
Donnie Allison: 1
Denny Hamlin: 1
A.J. Foyt: 1
Ernie Irvan: 1
Bobby Johns: 1
Ned Jarrett: 1
Junior Johnson: 1
Rex White: 1
Fireball Roberts: 1
Jerry Nadeau: 1
Jim Hurtubise: 1
Ryan Blaney: 1
Dick Hutcherson: 1
Bob Burdick: 1
William Byron: 1
Chase Elliott: 1
Joey Logano: 1