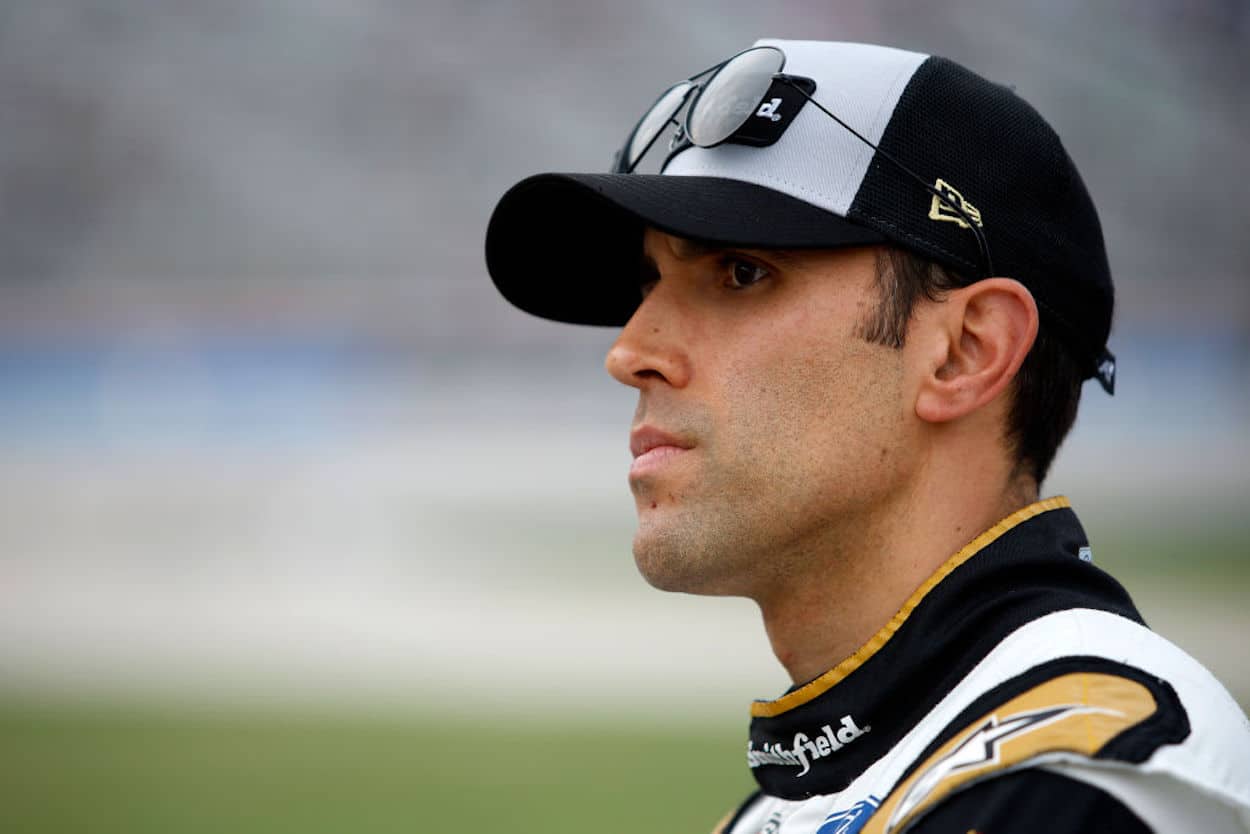 Facing an Impossible Decision About His Future, Aric Almirola Should Choose a Completely Different Option
Aric Almirola is faced with a tricky choice about his NASCAR future. There is, however, an overlooked option he can take.
Eager to spend more time at home with his wife and two elementary school-aged children, Aric Almirola sent shockwaves through the NASCAR universe on January 10 when he announced that the 2022 season would be his last as a full-time driver in the NASCAR Cup Series. 
In a heartfelt seven-and-a-half-minute YouTube video released that same day, Almirola explained that he's "loved every minute" of his time in racing but had reached the conclusion that he's ready to move on to the next phase of life.
But that was January, and this is July. Over the past few weeks, Almirola has hinted on more than one occasion that he might be open to the possibility of reversing course and returning as the driver of the No. 10 Stewart-Haas Racing Ford in 2023.
So why the sudden crack in a door that six months ago appeared to be slammed completely shut?
"It's because I keep getting asked," Almirola said with a laugh during a recorded Saturday morning press conference this past weekend at New Hampshire Motor Speedway. "I haven't put much thought into [possibly returning] at all just going throughout the course of the year, and then it just keeps getting brought up, and then the chatter turns into real chatter. Like more questions are getting asked by decision-makers, not just [the media]. So it puts that in my head to where I should at least give it thought."
Just how much thought is Almirola giving to the idea of returning? No one knows for sure. What is certain, however, is that this is a complicated, multilayered decision. One could even argue it's a downright impossible decision to make. Let's explore why Almirola is justifiably so torn.
The case for Aric Almirola sticking to the retirement plan
On one hand, retirement seems like it should be a no-brainer for Aric Almirola. He's enjoyed enough success in NASCAR to be in a position to hang it up without having to worry about how he's going to pay his bills or afford college tuition for his kids. After more than a decade behind the wheel, Almirola is basically set for life on the financial side.
At age 38, Almirola isn't old in NASCAR years, but he isn't young, either. And he's certainly not getting any younger. If the opportunity is there to get a jumpstart on retirement, why not go for it? When the driver announced his decision back in January, he said one of the motivating factors was the age of his children. He has a 9-year-old son, Alex, and an 8-year-old daughter, Abby. And he's fully aware that in just a few years, their interests will likely be much different.
"I've just witnessed it with friends of ours that have older kids: When they turn 16, and they get car keys, all they wanna do is be with their friends," Almirola said. "They just ask Mom and Dad for money and what time curfew is. I just know that I have such a short window to be involved in their life in a meaningful way where they want me around.
"I'll always be involved in their life, but there's only a short time where they'll actually want me to be involved, and I don't want to miss that opportunity. I don't want to miss that gap and that window."
As Almirola noted on Saturday, he became a parent at a younger age than many of his fellow drivers, so his kids are further along in age than a lot of drivers' kids are at this point in their careers. With this in mind, it makes even more sense why Almirola would want to retire in his late 30s as opposed to his early-to-mid-40s.
And when you consider the grind of the Cup Series schedule – 36 points races and two exhibition events with only one off-week from mid-February through early November – it's no wonder that Almirola or any other driver at his stage in life would give serious consideration to turning in his gloves and helmet. The Cup schedule, which is the longest of any major professional sport in terms of months on the calendar, is simply not friendly to a driver looking to spend more time with his children.
"As I evaluate where to go from here and give it real thought, their opinion matters to me," Almirola said last weekend. "I want it to be something where it's a family decision, because I originally made that decision based on my family. And that won't change going forward."
Then again, Almirola actually has good reason to consider another NASCAR season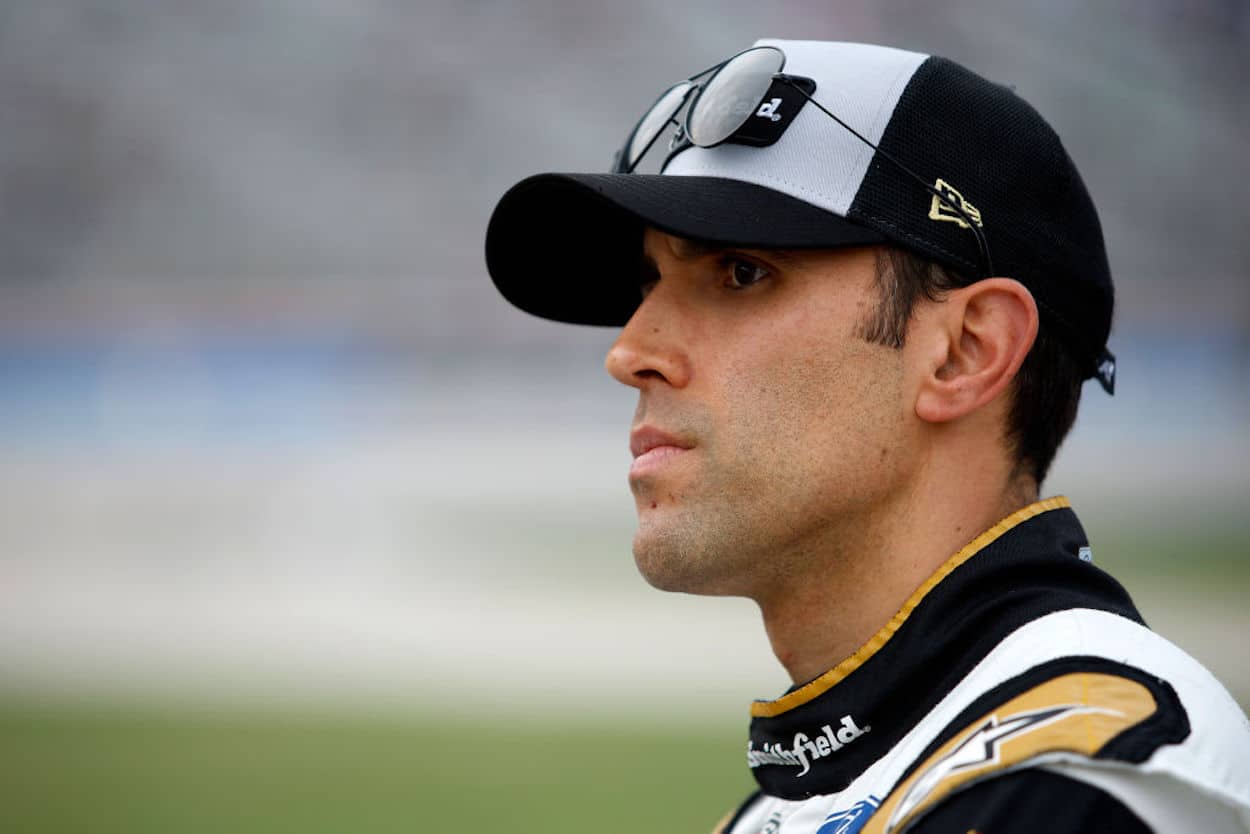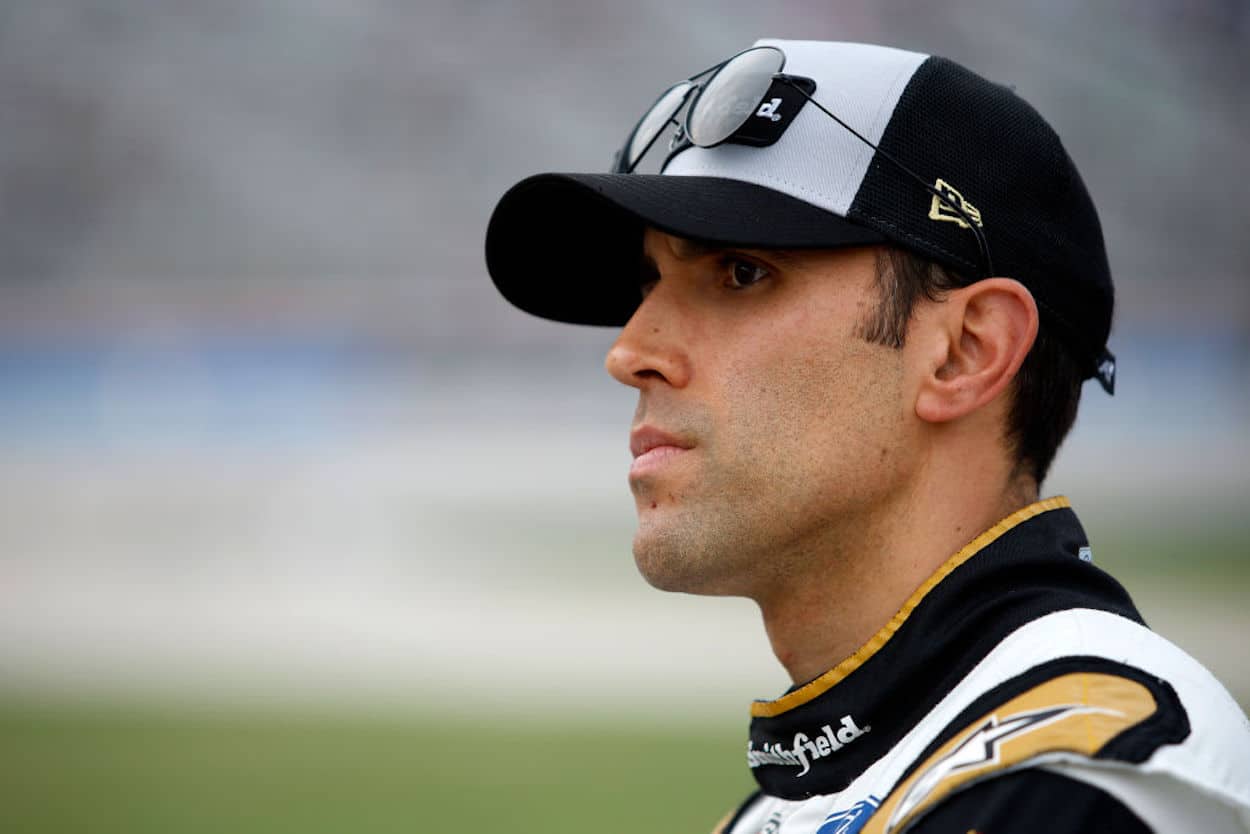 Although the reasons for sticking to his original retirement timeline are both numerous and compelling, it's not unreasonable for Aric Almirola to entertain the possibility of another year in the No. 10 Stewart-Haas Racing Ford.
For starters, he's with one of the best teams in the sport and is privileged to be in a car that numerous competitors of his would undoubtedly give up several body parts to have a chance to drive. Who would want to prematurely hand over such a sought-after seat, especially if his longtime primary sponsor – the Smithfield Foods brand – wanted to return for another season?
On Saturday, Almirola played coy when asked about his sponsor's plans for 2023.
"I don't know, and that's not for me to say," he explained. "The one thing I will say is that I'm very proud of that relationship. I truly value the personal relationship that I've built with many of the people inside that company. As it relates to whether they sponsor a race car in NASCAR, that's a decision they have to make as a business decision."
An alumnus of NASCAR's Drive for Diversity program, Almirola – who is a Florida native of Cuban ancestry – spent the better part of a decade toiling away in NASCAR's lower divisions and even ran a few Cup seasons on a part-time basis before finally securing his first full-time Cup ride with Richard Petty Motorsports in 2012. Then in 2018, Almirola landed what many would consider to be a dream ride when he replaced Danica Patrick at Stewart-Haas Racing – the Tony Stewart co-owned organization that has won two Cup championships and dozens of races since Stewart took the reins of the company in 2009.
From a competitor's standpoint, it makes all the sense in the world why Almirola would want to continue in the sport as long as SHR has a seat for him. Plus, there's the fact that Almirola has only three Cup victories to his credit. Sure, he's made enough money to be in a financial position to quit, but there has to be a part of him that feels like he has unfinished business – especially after getting wrecked while leading with less than half a lap to go in the 2018 Daytona 500.
It's possible that Almirola could even still win a championship, assuming Stewart-Haas Racing finally gets a better handle on the new Next Generation race car, which SHR crew chief Rodney Childers recently admitted is an ongoing struggle. 
Only 1 truly sensible solution exists for Aric Almirola
If Aric Almirola sticks to his plan and gives up his seat at the end of 2022, he'll probably always wonder what might have been if he'd raced a little longer. Then again, if he opts for another season in Cup, he'll probably always wonder how life would've been if he'd spent that time with his family.
So, what's a guy in Almirola's shoes supposed to do?
The only truly sensible decision for Almirola is to dabble in both worlds starting in 2023. He could run a customized schedule featuring perhaps a dozen or so Cup races and maybe even add a couple of NASCAR Xfinity Series and NASCAR Camping World Truck Series races into the mix if his heart desired and opportunity allowed.
But he wouldn't be tied to the leash that is the grueling 38-race Cup schedule, if you count exhibitions. Asked last weekend specifically about whether an abbreviated Cup schedule appealed to him, Almirola didn't seem sold on the possibility.
"It's hard to say," he said. "There's a lot of moving parts, and there's a lot of things to juggle. And in relation to that, that's a hard sell. I've learned that teams and the sponsor, they want consistency. For me, it is really hard to wrap your head around the full-out commitment of what this sport takes."
To Almirola's point, there's no guarantee that Stewart-Haas Racing and/or Smithfield would agree to such a nuanced arrangement. They just might, though. And if Almirola wants the best of both worlds – and some of his recent comments suggest he does – he'd be foolish not to at least pitch the part-time option.
Will it work? Maybe not. But he owes it to himself and his family to try.
Like Sportscasting on Facebook. Follow us on Twitter @sportscasting19 and subscribe to our YouTube channel.