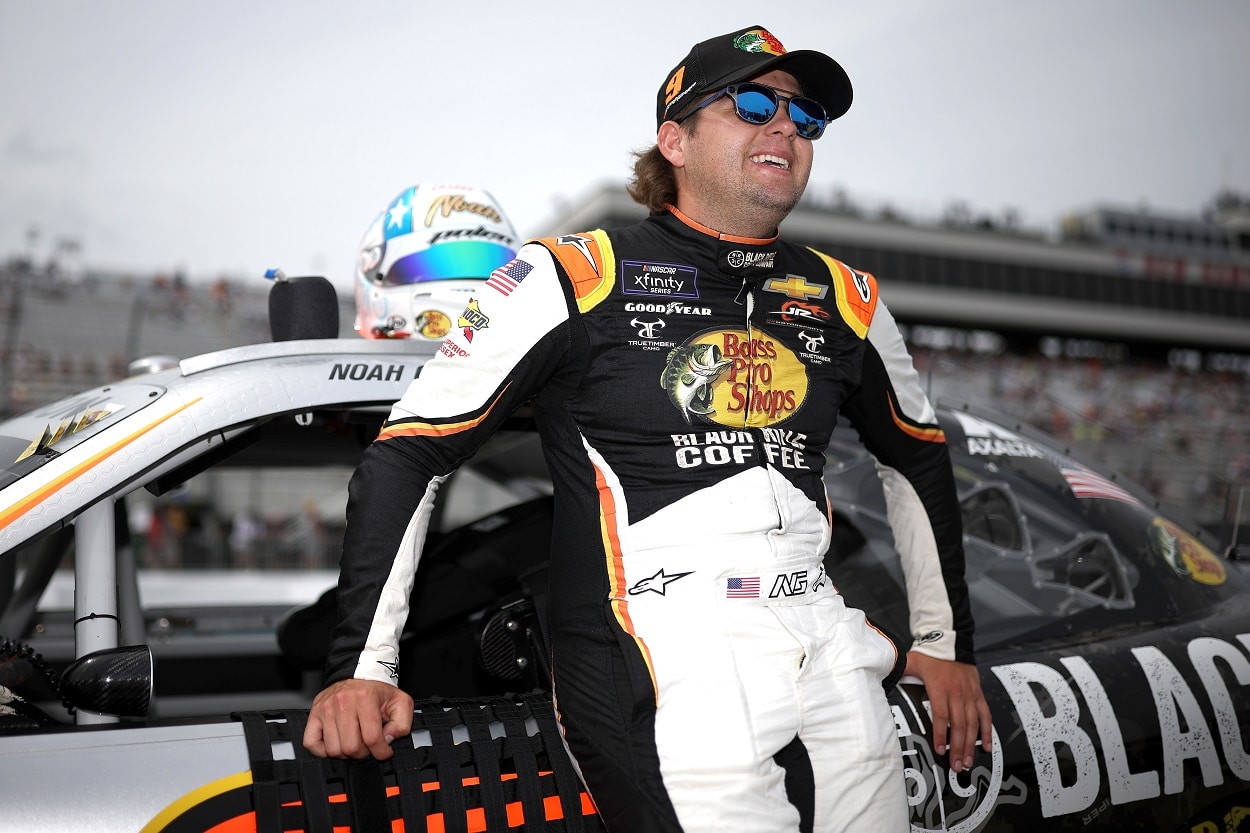 Why Noah Gragson and His Temper Could Have Issues in Ty Dillon's Soon-to-Be Old Ride at Petty GMS
Noah Gragson is the frontrunner to replace Ty Dillon for Petty GMS Motorsports.
Ty Dillon unexpectedly became the first driver to officially announce he would not return to his current car for the 2023 season. And that decision opens the door for what could be one of the more interesting teams to watch next year regardless of its success.
Dillon returned to the NASCAR Cup Series full-time in 2022 in the newly-formed No. 42 car for Petty GMS Motorsports after GMS Racing, a long-time staple in NASCAR's lower series, bought out Richard Petty Motorsports in the offseason.
Dillon, now 30 years old, had driven four full-time seasons in the No. 13 car for the single-car operation of Germain Racing from 2017-2020 before he was left without a full-time spot in 2021.
Ty Dillon has mostly floundered in the No. 42 car for Petty GMS this season
The season has been a struggle for the new team. Dillon mustered a 10th-place result in April in the dirt race at Bristol Motor Speedway, but that is his only top-10 of the year. In fact, he has only six finishes better than 20th through the first 20 races of the season.
He and the Petty GMS team announced Friday they have mutually agreed to part ways after the season. However, this past weekend he did not sound like a driver who wanted to end the relationship after only a single season.
"You hate for a relationship to end so soon, not even halfway into your first season together, but I'm not going to waste my time thinking about things that could have happened," Dillon said in an NBC Sports interview Friday during Xfinity Series qualifying at New Hampshire Motor Speedway for a race he would finish sixth in on Saturday.
Perhaps Petty GMS simply pushed Dillon out the door to open a spot for Xfinity Series hotshot Noah Gragson in the Cup Series.
By all accounts, Gragson is the early favorite to replace Dillon in the No. 42 car for the 2023 campaign. Gragson has run his first seven career Cup Series races this season, but they have been in part-time deals with Beard Motorsports and Kaulig Racing in cars currently outside of the top 30 in the owner points standings.
Noah Gragson has driven for championship-caliber teams his entire career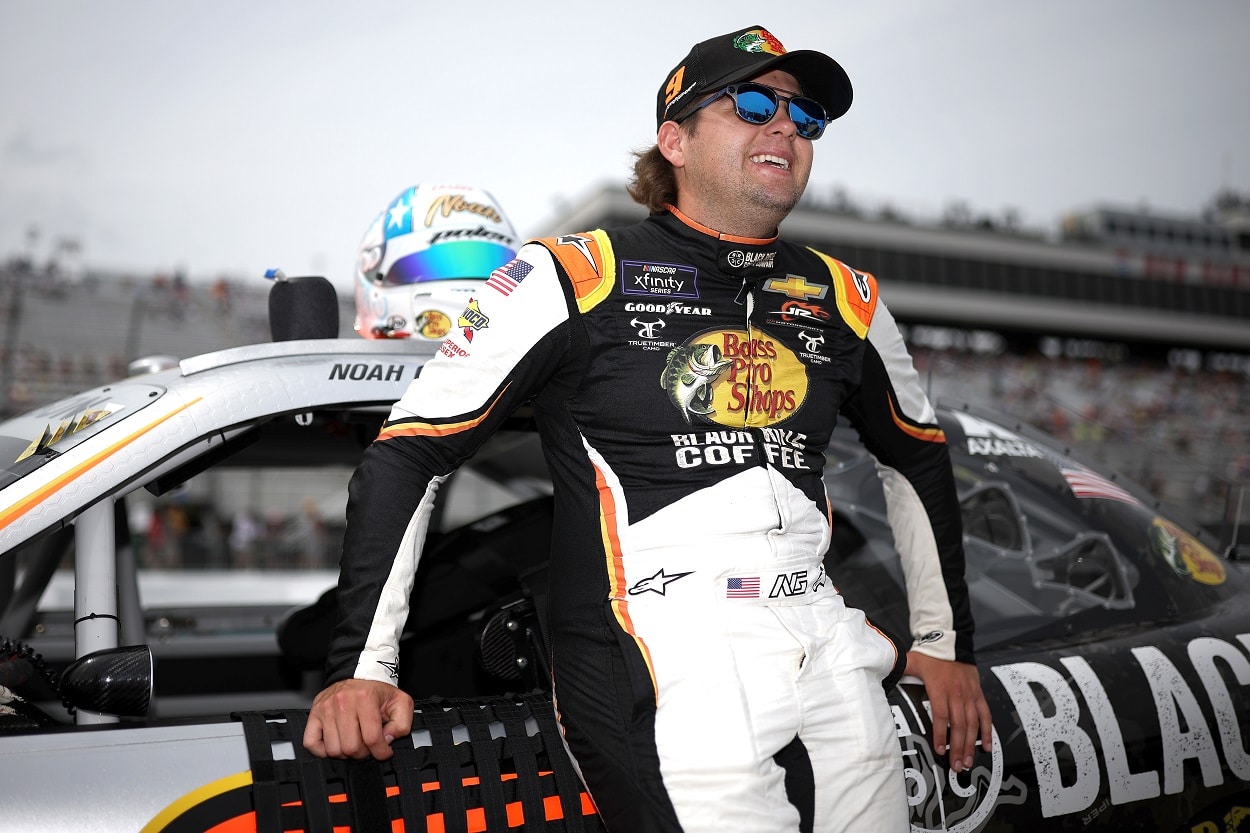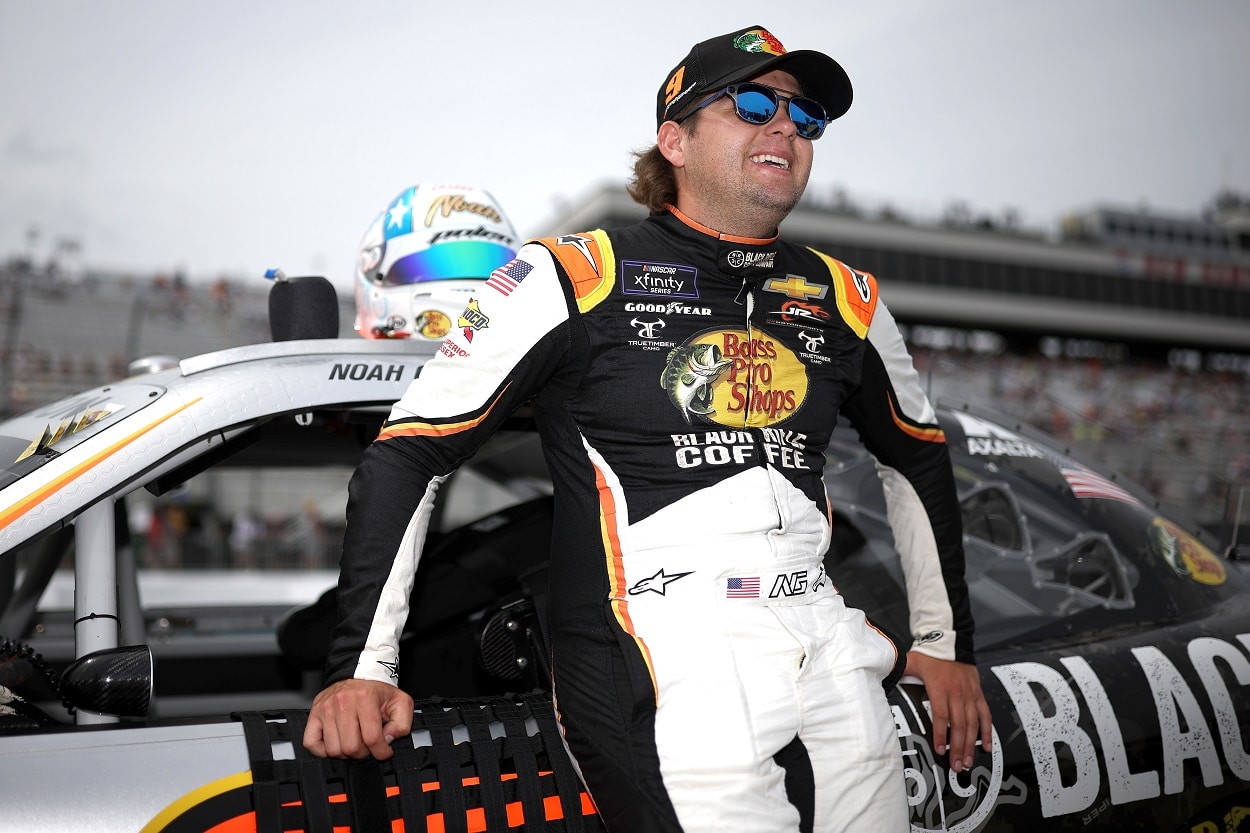 Dillon is only 28th in the points standings, and a car of that caliber might be quite an adjustment for a driver such as Gragson, who has exclusively driven top-tier vehicles in the Camping World Truck Series and Xfinity Series.
Gragson spent two years in the No. 18 truck for Kyle Busch Motorsports as a teenager from 2017-18. He won a race both years and was the runner-up for the championship in 2018.
He then moved to the Xfinity Series full-time in 2019 to take over the No. 9 car for JR Motorsports, which had just won the 2018 title with Tyler Reddick in that car the year before and the 2017 championship with William Byron the season before that.
Gragson, now 24, has had some of the best equipment in each series at his disposal throughout his NASCAR career. The No. 42 Cup Series car is a far cry from the quality of rides he is accustomed to through the first five full-time seasons of his NASCAR career.
Gragson has finished inside the top five in the Xfinity Series points standings in each of the past two seasons, and he is currently fifth in the standings with a series-best 6.6 average starting position thanks to the power of the No. 9 car each week.
He might also bring his Bass Pro Shops sponsorship along with him to the No. 42 car, which would greatly help a smaller team such as the two-car organization of Petty GMS. However, his increasingly famous short temper could also make this a difficult situation.
Gragson has caused many controversies already in his short career
Gragson has fought fellow Xfinity drivers multiple times after a race. He cost himself a win last year at Homestead-Miami Speedway by hitting a lapped car late in the race while leading. And he most recently intentionally wrecked Sage Karam on July 2 at Road America, which triggered a massive wreck, and cost him a $35,000 fine and 30 points.
He has overcome those controversies with consistent top-of-the-line speed in the vehicles he has driven, but that would not be the case if he drives the No. 42 car next year.
Unlike Ross Chastain, who sits second in the Cup Series points standings with the No. 1 car this year despite run-ins with several drivers, Gragson would likely not be able to outrun problems of his own making.
If Gragson does land at Petty GMS as a Cup Series rookie, something might have to give. 
He will either have to race with more respect, or the No. 42 team will have to provide much more speed in its cars to justify his rough driving and avoid him getting buried in the Cup Series before his career ever gets off the ground.
All stats courtesy of Racing Reference
Like Sportscasting on Facebook. Follow us on Twitter @sportscasting19 and subscribe to our YouTube channel.