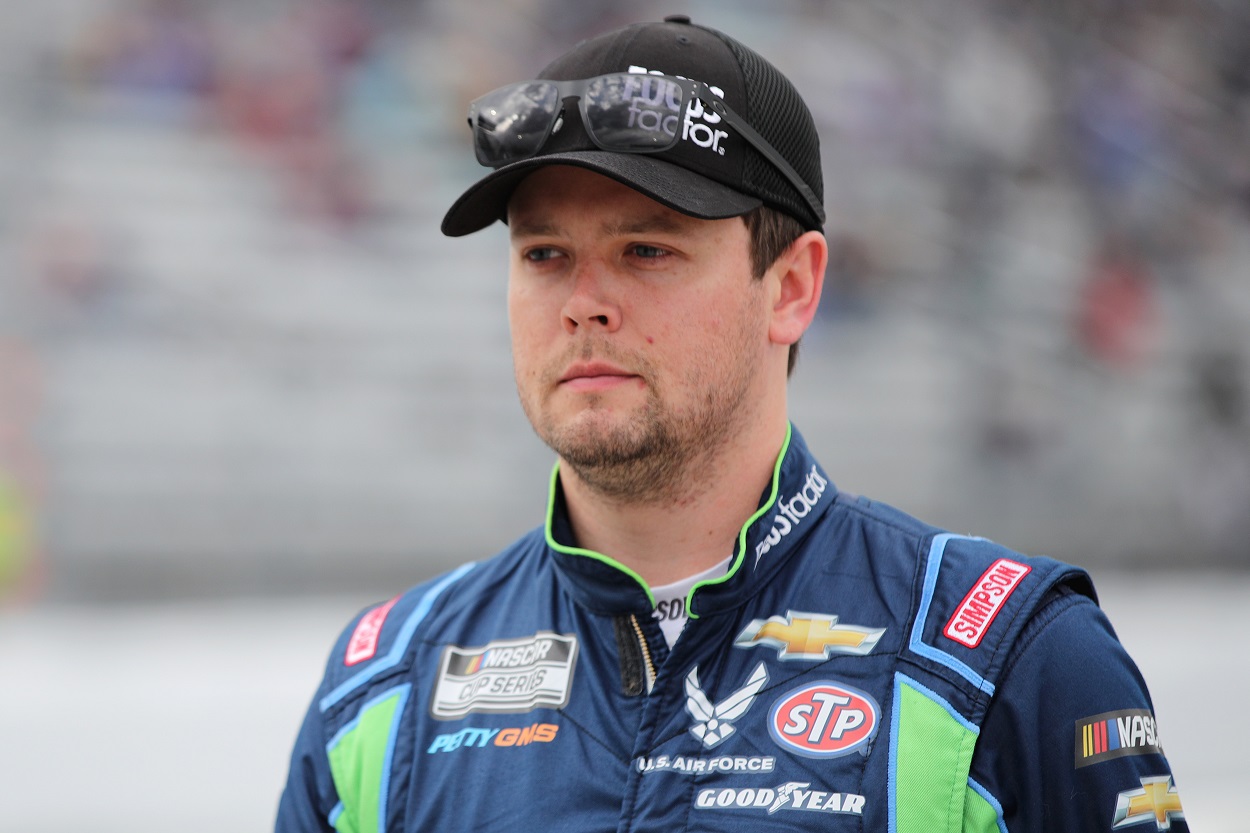 Erik Jones Is Setting Himself Up to Leave Petty GMS Motorsports for a Bigger Opportunity
Erik Jones is having a solid year in the No. 43 car, which could lead to him leaving Petty GMS for a bigger team.
Erik Jones nearly put an exclamation point on a resurgent NASCAR Cup Series season for himself and the No. 43 team he landed with after he lost his Joe Gibbs Racing ride two seasons ago. Still, his performance in arguably the sport's most famous car number might put him back on the radar of the powerhouse teams that currently rule the sport.
Jones led 25 laps Sunday at Talladega Superspeedway, which is his highest total in a single event since race No. 6 of the 2020 season at Darlington Raceway when he led 27 circuits. Perhaps more remarkably, it was the most laps the No. 43 car had led since Aric Almirola paced the field for 69 laps in the fall 2012 race at Kansas Speedway nearly an entire decade ago.
Talladega finish still disappointing for Erik Jones despite strong run
Sunday's race didn't end all that well for Jones, however. He grabbed the lead with four laps left and gapped the rest of the field through Turns 3 and 4 on the final lap, but that gave Kyle Larson a run on the high side. Jones moved up to block Larson but didn't dart quick enough. He fell back to sixth as Ross Chastain cruised by in the bottom lane for his second career victory.
Despite his third top-10 finish through the first 10 races of the season, Jones was more dissatisfied than thrilled immediately after the race."It was frustrating," Jones told NBC Sports. "I try to look at the positives. That was we did have a fast car, led laps, were in the lead coming to where we needed to be. It just makes you want to work harder."
The No. 43 car is having its best run in years
The positives have still outweighed the negatives for Jones this season. He is already halfway to the six top-10s he posted a year ago and is currently 17th in the points standings, which would give the No. 43 team its first finish inside the top 20 in points since Almirola piloted the car to 17th in 2015.
Granted, the car number Richard Petty made famous is under new ownership this year. GMS Racing moved up to the NASCAR Cup Series in the offseason to purchase Richard Petty Motorsports and rename it Petty GMS Motorsports.
Petty GMS also added a second car, the No. 42, for Ty Dillon to give a Petty organization its first multi-car season since 2016. Dillon has also had some success, with a 10th-place finish at the Bristol dirt race and five top-20s in the season's first six races.
The next win for the No. 43 car will also be particularly special because that car number has sat on 199 wins since Almirola won a rain-shortened race in July 2014 at Daytona International Speedway. It would be the second car number in Cup Series history to win 200 races, behind only the No. 11's 227 victories.
"Would really love to get the 43 in Victory Lane," Jones said on pit road after climbing from his car. "I thought today might be the day. All day long we were fast and had speed. Especially being up front there at the end, the last 10, I knew we had a shot, but just couldn't quite close it out."
Jones might be in line for a ride with a bigger team again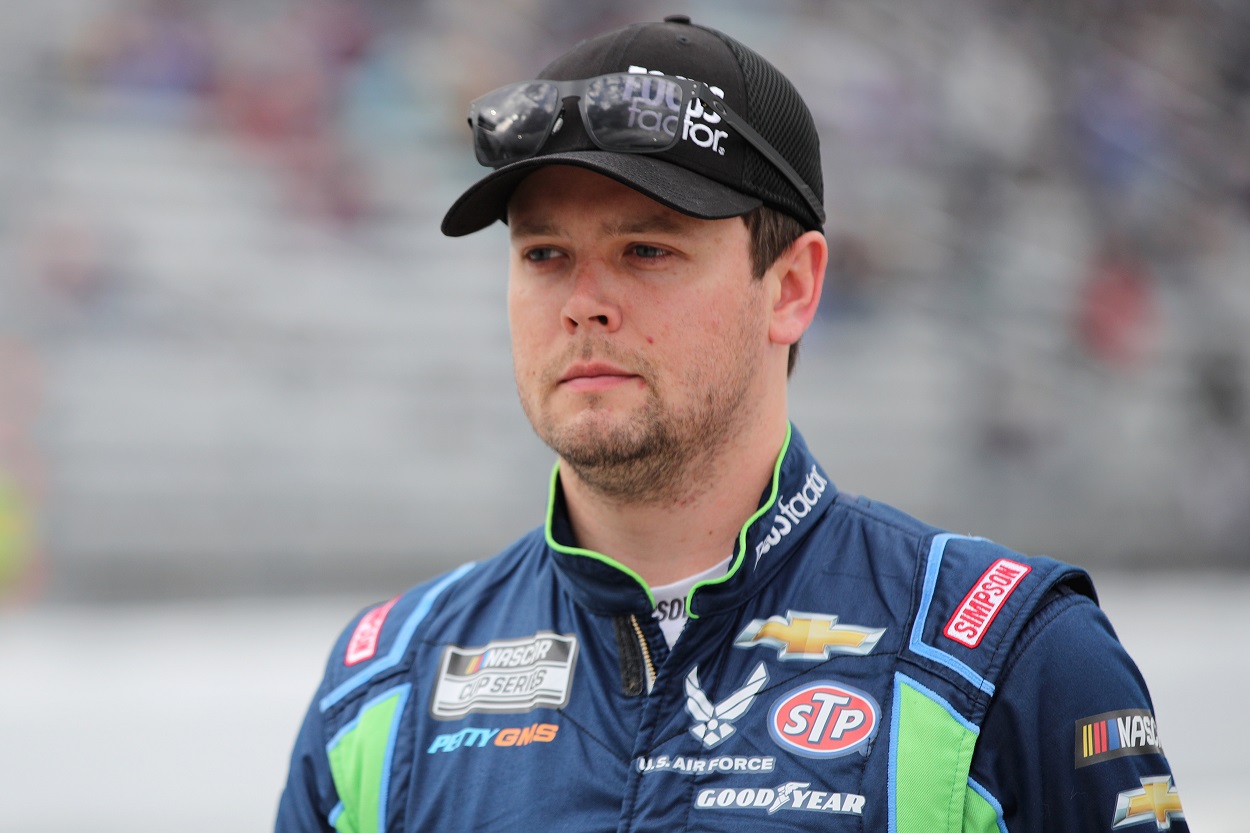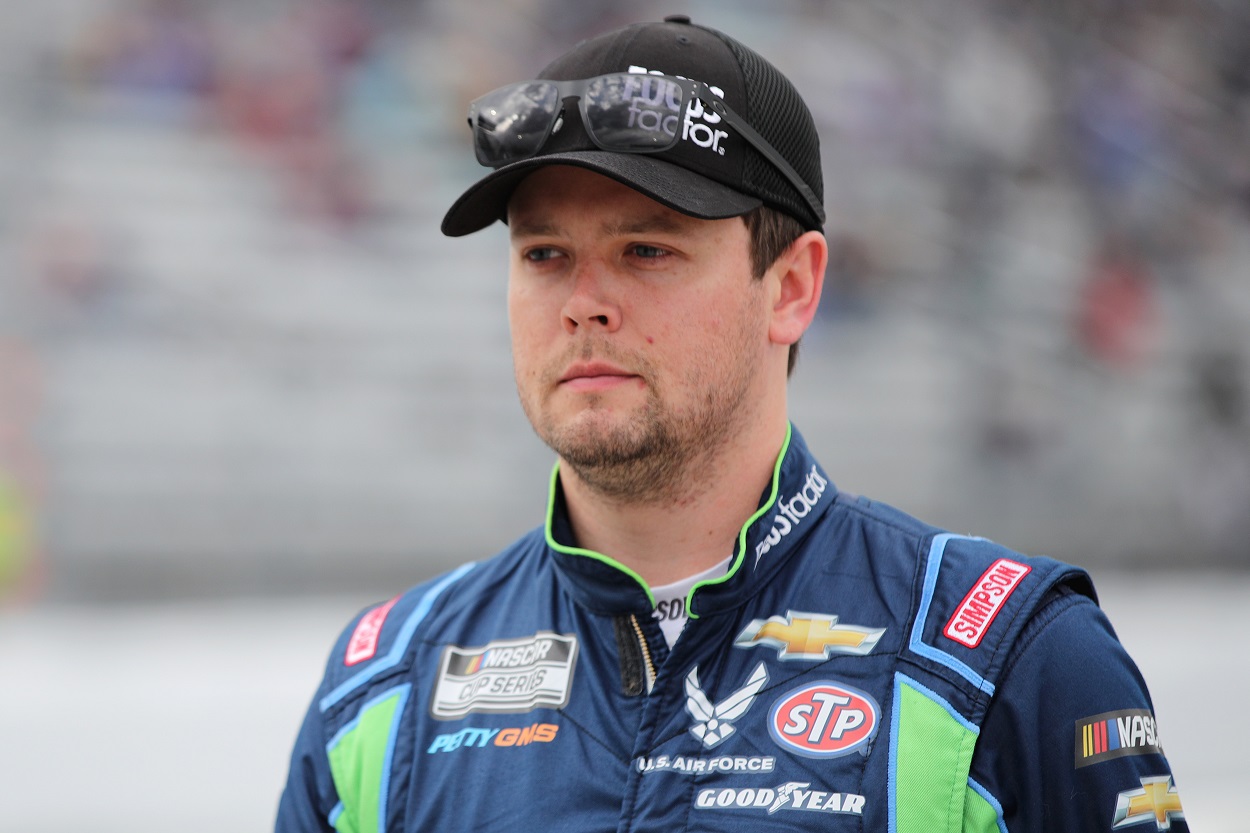 Jones is only 12 points out of a playoff spot, and his current 17th position in the standings would match where he finished the 2019 season during his final campaign in the No. 20 car for JGR. 
If Jones can run just as well in the No. 43 car as he did in the No. 20, maybe he will prove to executives at other larger teams that he is worthy of another chance in top-tier equipment.
The tricky part will be to find an organization with an open seat. JGR's driver lineup might once again be in flux, but the ship has almost assuredly sailed for Jones with that organization.
He currently drives a Chevrolet, so perhaps a fellow two-car Chevy team such as Richard Childress Racing or Trackhouse Racing could expand and incorporate Jones into the fold.
RCR has managed six top-5s and 11 top-10s this year between its drivers Austin Dillon and Tyler Reddick, and Reddick ranks fourth among all drivers with 196 laps led this year. 
Trackhouse has been the surprise of the season with Chastain's two wins and eight top-5s between him and teammate Daniel Suarez in the organization's second year in the sport.
Regardless, if any ride with a larger team opens up later this year, Jones has proven he should still be one of the first drivers considered.
All stats courtesy of Racing Reference