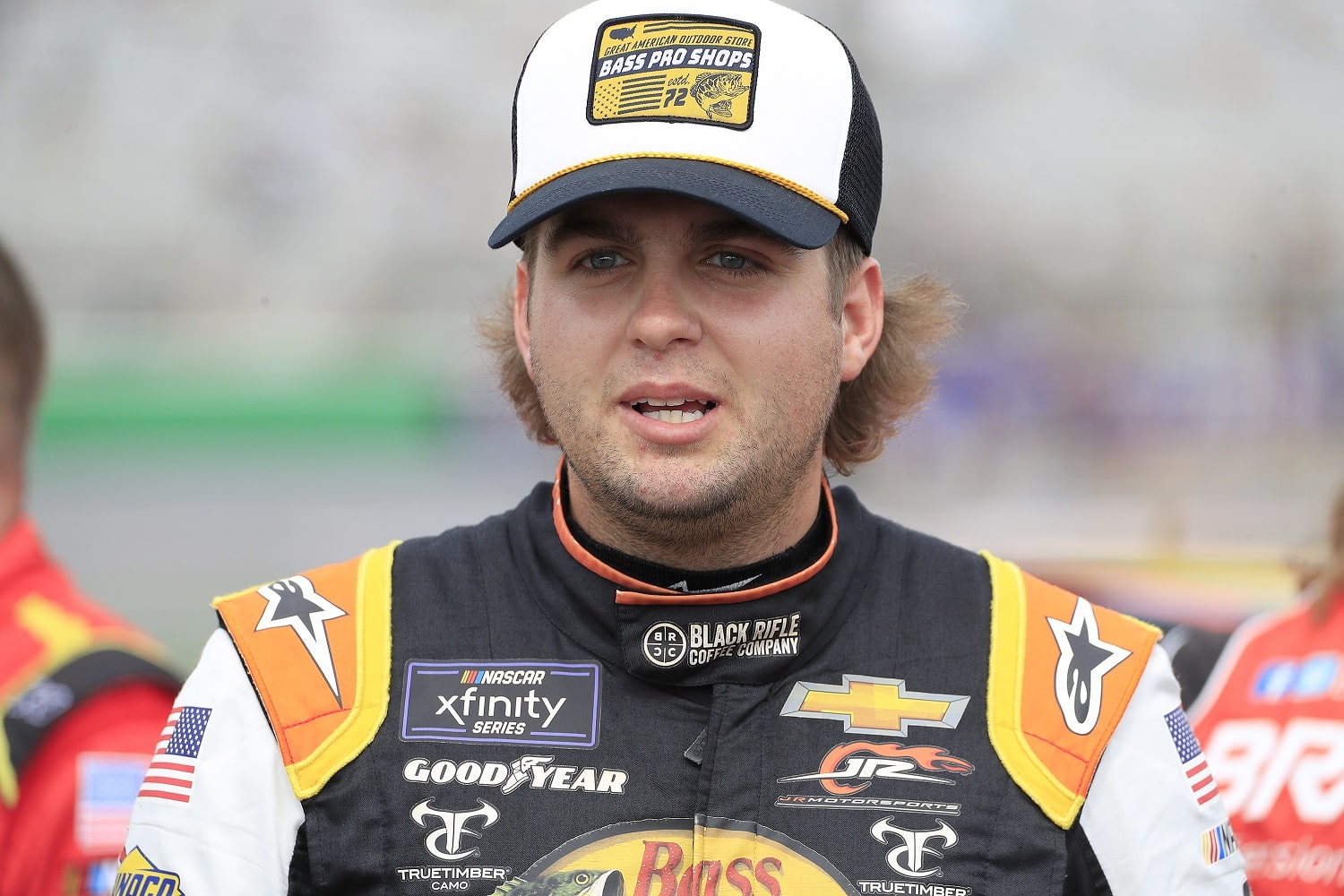 Petty GMS Is Getting the Jump on Richard Childress Racing, and Everyone Says Noah Gragson Is the Man
Noah Gragson turned 24 on Friday and was greeted with immediate speculation he will replace Ty Dillon at Petty GMS.
Happy birthday, Noah Gragson. And that whole thing about running Sage Karam off the straightaway at Road America, causing a massive wreck? Fuhgeddaboutit.  You're the man of the hour now.
Petty GMS revealed on Friday that Ty Dillon won't be back in the No. 42 Chevy next season. That triggered a race by NASCAR Nation to anoint Gragson as the successor. When people point in the same direction in unison within minutes of a seat opening up, figure it's close to a done deal.
Unless Richard Childress Racing or Kaulig Racing jump in line ahead of Gragson, that is.
Ty Dillon's departure from Petty GMS was inevitable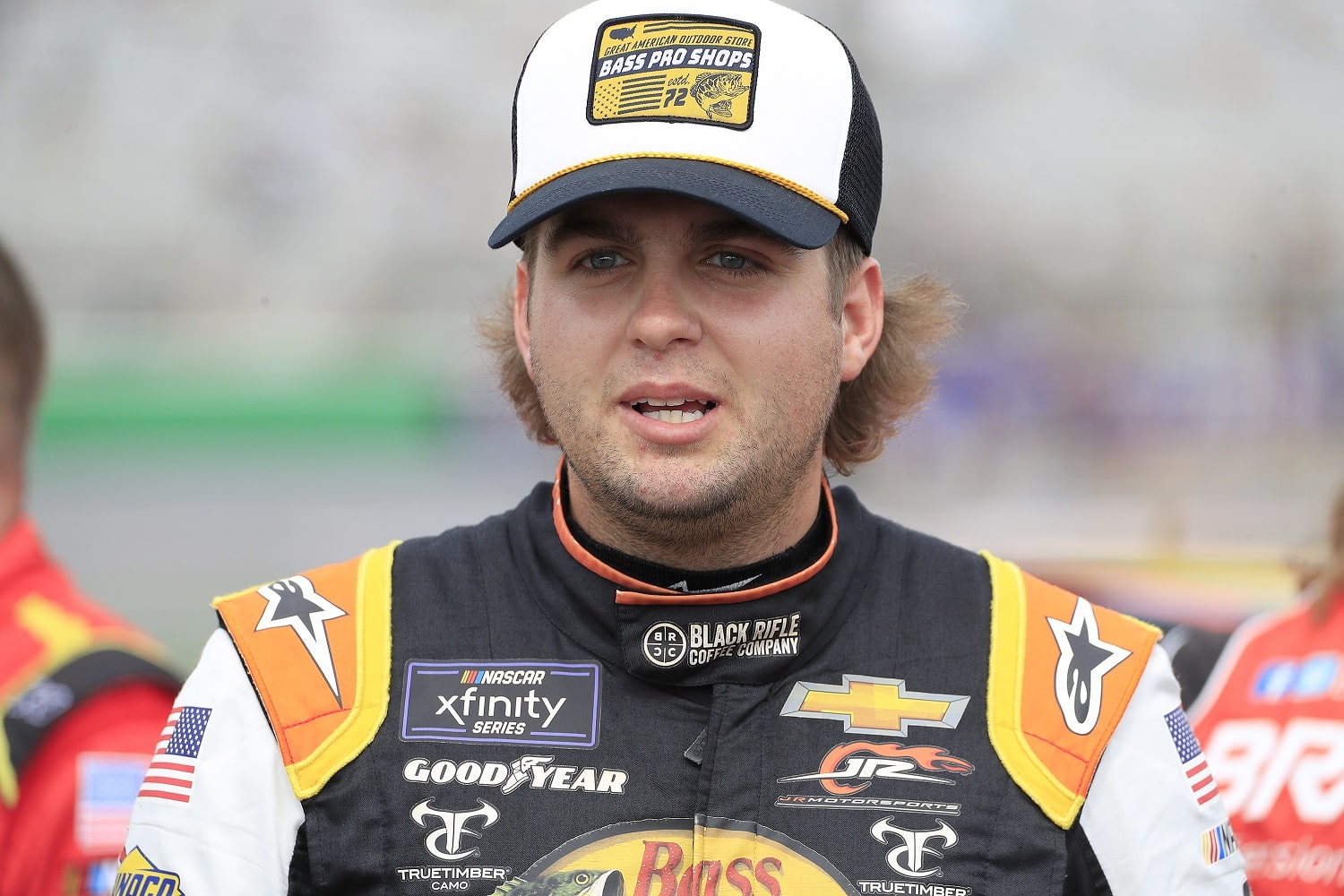 NASCAR's version of Kremlinologists had a field day on Thursday when Richard Petty tweeted, "I've had enough!" The consensus was it may have been a tease for some sort of promotional deal. On Friday, The King confirmed he was hawking chicken sandwiches for Hardees rather than foreshadowing a shakeup.
The team bearing Petty's name made the real news: Ty Dillon will not return in 2023 to Petty GMS, where he is driving the No. 42 Chevy.
Dillon's best finish in his first season at Petty GMS has been 10th place on the Bristol dirt. For his Cup Series career, he is winless with just a pair of top-five finishes in 185 starts. He's won once in the Xfinity Series and three times in trucks.
Maury Gallagher Jr. signed Dillon last fall to drive for what was supposed to be a first-year team. But Gallagher instead made a deal to take control of the former Richard Petty Motorsports, bringing Dillon into the fold there.
All in all, it qualified as an odd hiring considering that drivers like Ryan Preece and Matt DiBenedetto were available. However, Petty GMS is a Chevy team, as is Richard Childress Racing where Dillon's grandfather is the owner and influential with the manufacturer.
Gallagher's infusion of money and Erik Jones' solid season with the Next Gen car in the '43' have elevated Petty GMS to a mid-tier team again. Continued progress requires an upgrade of the second car, and Gallagher can move in that direction now that Dillon is out.
Noah Gragson is the hot name among Cup Series candidates
Within moments of the revelation that Petty GMS and Ty Dillon had "mutually agreed" to part ways,  reporters on the NASCAR beat were tweeting that Noah Gragson was a leading candidate to drive the No. 42 Chevy next season.
Gragson, who turned 24 on Friday, is a hot name when people discuss potential job openings. He's fifth in the Xfinity Series standings, scoring a pair of wins, while driving for JR Motorsports. Gragson also drives a limited Cup series schedule for Kaulig Racing and has picked up a few rides with Beard Motorsports.
Kaulig splits the No. 16 Chevy between Gragson, AJ Allmendinger, and Daniel Hemric. Kaulig hasn't revealed plans for 2023, but the team almost certainly will need to give Gragson the full-time assignment to keep him.
Tyler Reddick is leaving Richard Childress Racing after next season. As a more established team, RCR might be more attractive to Gragson. However, Petty GMS is now positioned to put him in a car without having to wait a year.
Of course, Kaulig Racing remains in the picture. So does Stewart-Haas Racing, where Aric Almirola is retiring. And now that Silly Season is hitting full stride, other rides will open up in the coming weeks.
Like Sportscasting on Facebook. Follow us on Twitter @sportscasting19 and subscribe to our YouTube channel.
Got a question or observation about racing? Sportscasting's John Moriello does a mailbag column each Friday. Write to him at [email protected]