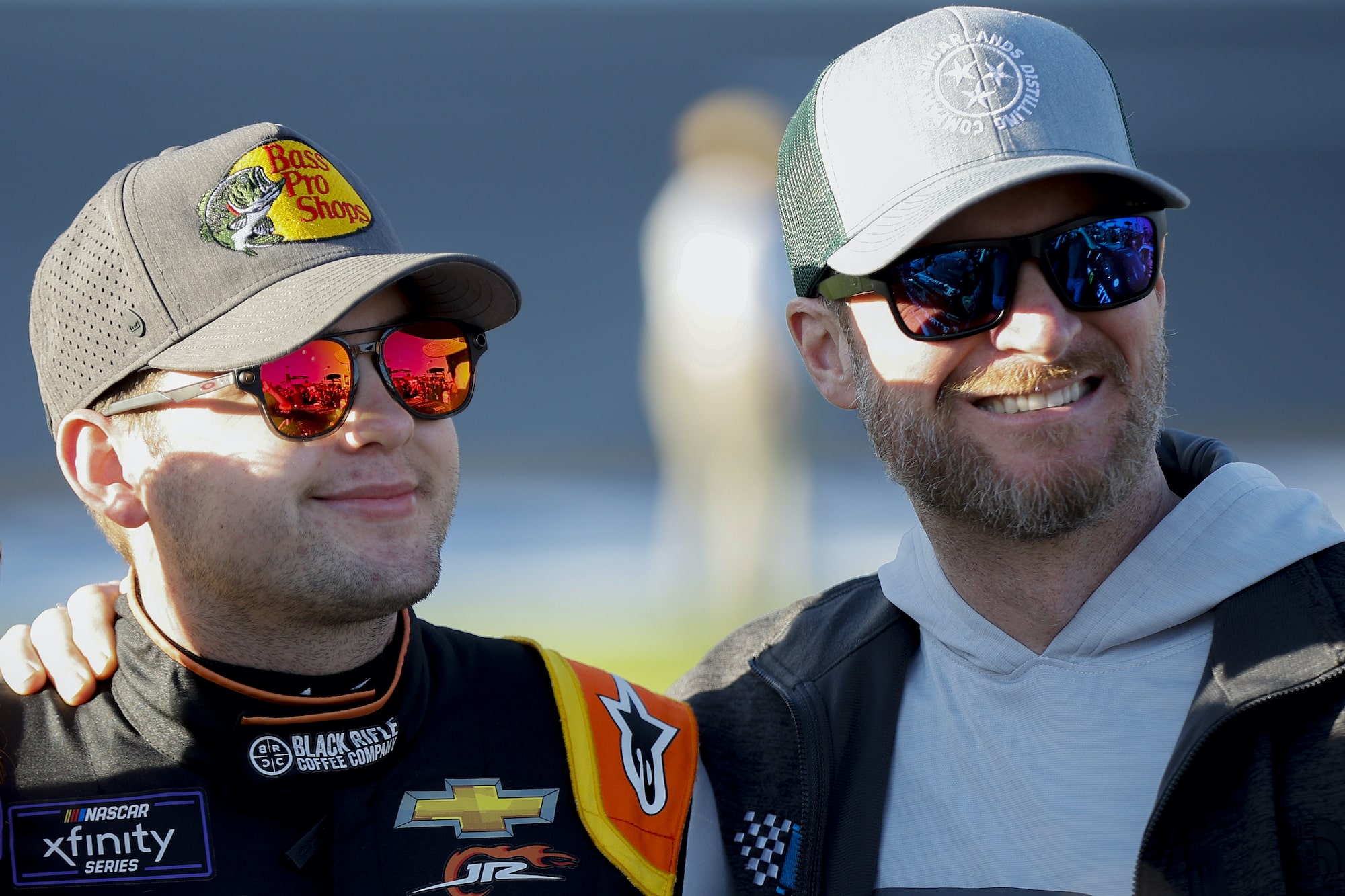 Dale Earnhardt Jr. Doesn't Mince Words About Noah Gragson's Move at Road America and Calls Out NASCAR for Not Penalizing Him
Dale Earnhardt Jr. appeared on SiriusXM NASCAR Radio and talked about Noah Gragson's decision that caused a massive accident at Road America and called out NASCAR for not penalizing his driver.
Dale Earnhardt Jr. had publicly remained quiet on the subject of JR Motorsports driver Noah Gragson since Saturday's Xfinity Series race at Road America when his driver intentionally wrecked Sage Karam and caused a massive crash that included more than a dozen cars.
On Wednesday, the NASCAR Hall of Famer visited with SiriusXM NASCAR Radio about this past weekend's racing on the four-mile road course, and naturally, the first question was about his driver and his actions. Unsurprisingly, the always-honest Earnhardt didn't hold back and provided details of his personal feelings, the stern words he shared with his driver, and how he thought NASCAR got it wrong. 
Noah Gragson causes massive accident at Road America
Fans watching Saturday's Xfinity Series race at Road America couldn't believe their eyes when they saw Noah Gragson heading down a narrow straightaway make a hard right turn into the No. 45 of Sage Karam, which turned both cars and set off a frightening chain reaction that included dust, smoke, and multiple cars flying through the air.
When all the dust and smoke settled, there were 13 cars involved in the incident, including Brandon Brown, who was assisted out of his car and immediately fell to the ground trying to catch his breath.
After the race, in which Gragson finished eighth, the JR Motorsports driver explained the situation and admitted his action was in response to Karam hitting him multiple times.    
Dale Earnhardt Jr. calls out NASCAR for its inaction
Dale Earnhardt Jr. didn't talk about the incident during NBC's Sunday broadcast of the Cup Series race, but during an appearance on SiriusXM NASCAR Radio's "The Morning Drive Show," he acknowledged it was a tough situation for him the day after the massive crash.
"Puts me in a bit of a tough situation because I got to work the race the next day," Earnhardt said. "I got to be at the race track. I'm walking around Sunday, and it's what my colleagues want to talk about. Those are the kinds of things that I think when Noah made that choice he might not understand the ripple effect of all that and just how much collateral damage there is and how it affects a lot of people."
Earnhardt said he was disappointed in Gragson's decision, but also bluntly admitted how he was surprised at NASCAR's reaction or lack thereof.
"Kind of surprised that NASCAR didn't penalize him," he said. "I think that NASCAR doesn't want to over officiate the races, but I think in some situations there's some things that do cross over a line and I felt like that was definitely one of those situations where had I been in the booth during the race I think I would have had to bring Noah to pit road and hold him there for a while. So I was little surprised because I feel like the precedent has been set in the past."
Earnhardt details conversation with driver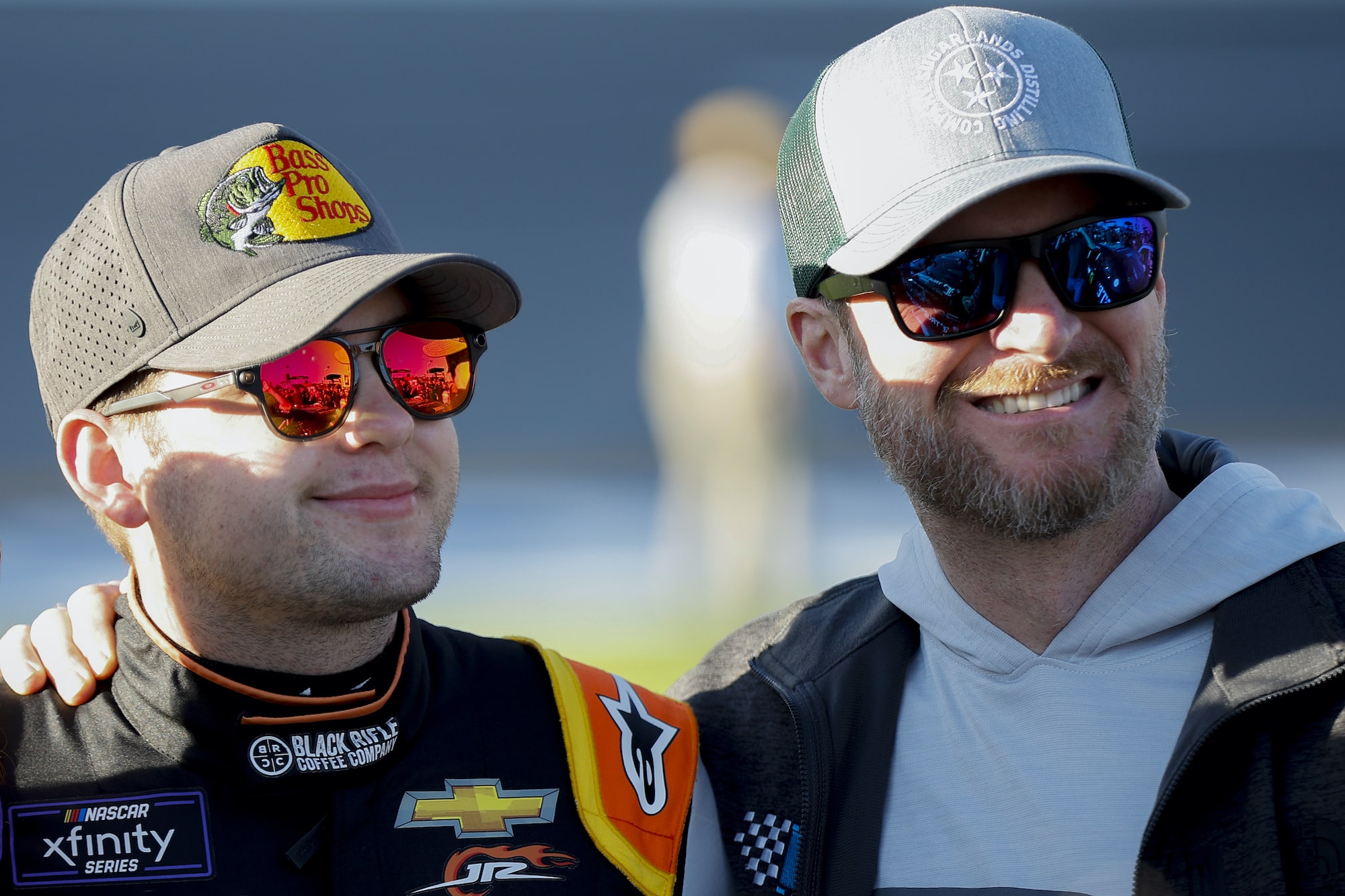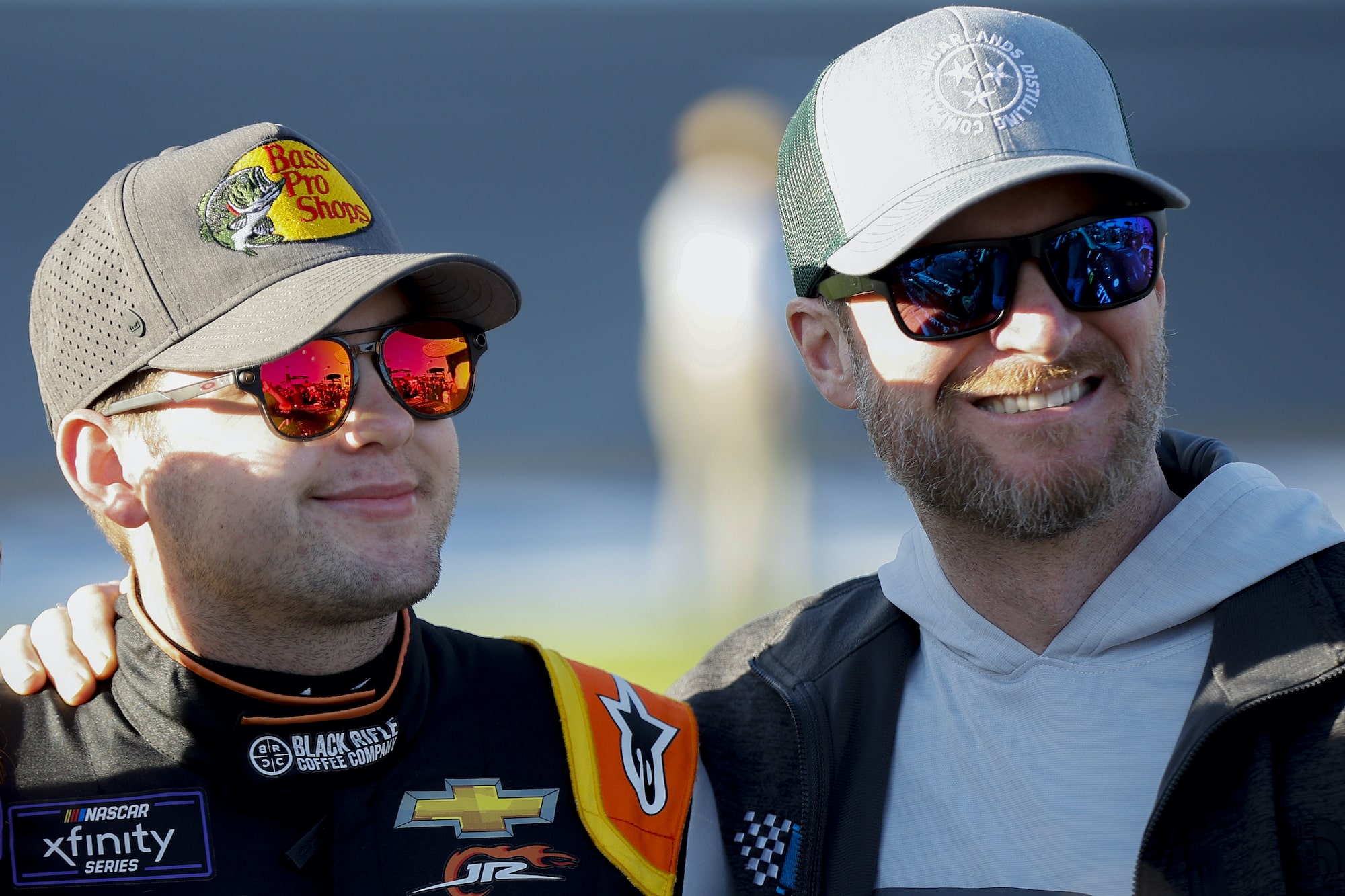 Earnhardt, who is never one to sugarcoat things, didn't when talking about the conversation he had with his driver following the incident. 
"And basically, my message to Noah is that he needs to take that out of his toolbox," Earnhardt sid. "You can be aggressive, and you can push back against guys. He could have waited and sent Sage into the sand trap off of Turn 6. He could have done so many different things in that situation other than what he chose. But he needs to take that out of his choices and he cannot be intentionally turning into guys on straightaways. I just hope that he realizes that that's something that he needs to be careful about going forward."
The two-time Daytona 500 winner also said he told his driver what he did is not going to look good in the eyes of potential Cup Series teams, where Gragson has admitted he wants to race in the future.
"Noah wants to race at the Cup level. He wants to get to the Cup level. We want to help him get there," Earnhardt said. "Whether he's driving a Cup car for us one day or someone else, when he makes those kinds of decisions — this is what I told him, I said you're hurting that opportunity. You're staining your reputation, and that's the last thing you want to do when you're trying to get job offers. I told him that I could stand behind him through just about anything, but I could not defend that."
Noah Gragson made a terrible decision. He knows that now. He's also incredibly fortunate to have someone like Earnhardt in his corner to help guide him through the tough waters. Whether he listens and takes his advice to heart is a whole other story.
Like Sportscasting on Facebook. Follow us on Twitter @sportscasting19 and subscribe to our YouTube channel.