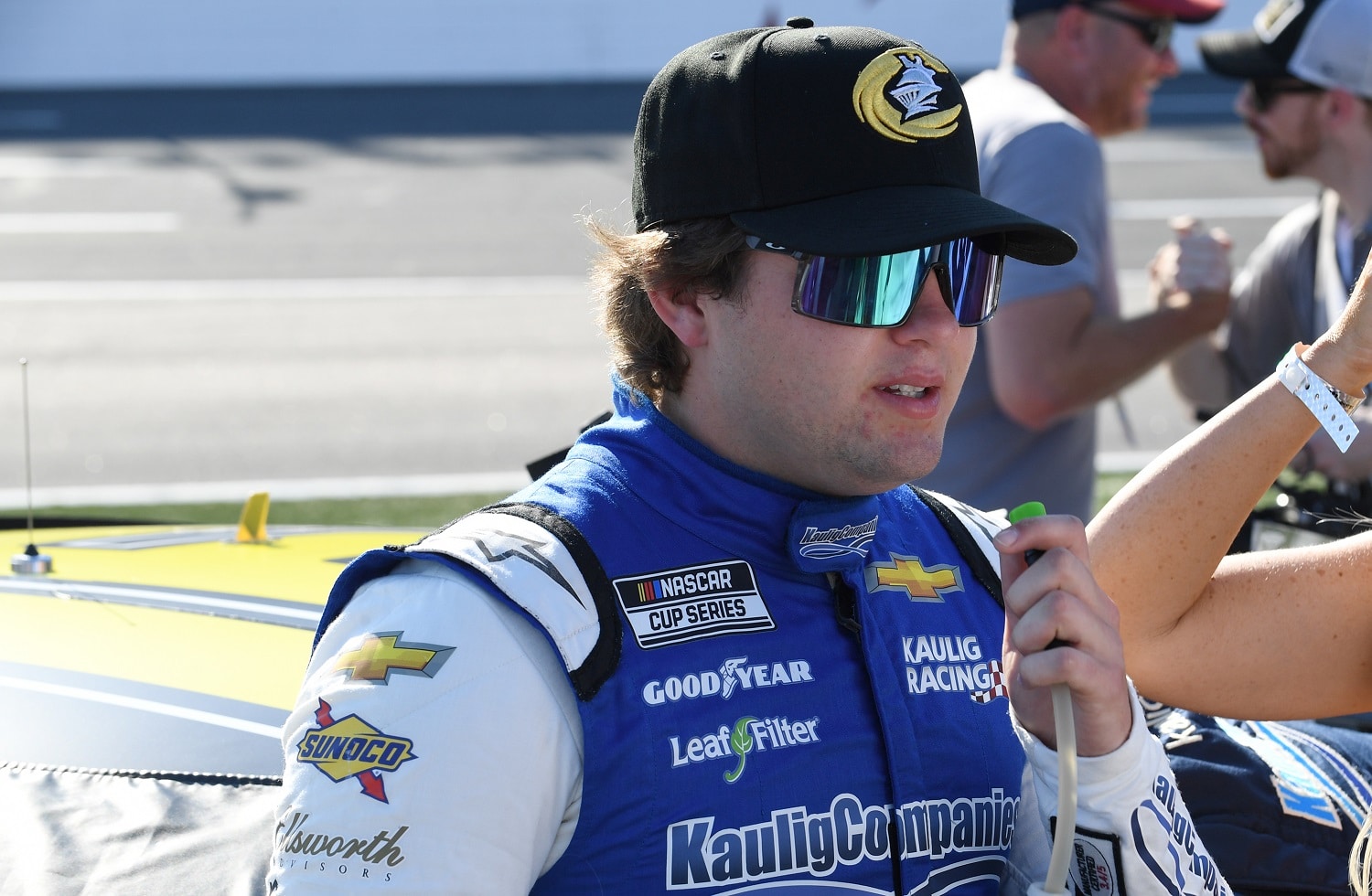 The Damage to Noah Gragson's Career Is Short-Term at Worst
Even if NASCAR hands down punishment this week, Noah Gragson has a bright NASCAR Cup Series future.
Perhaps it was paralysis by analysis, but NASCAR let Noah Gragson's actions in Saturday's Xfinity Series race go unpunished at the time.
That doesn't mean that the sport's officials will let the incident pass without any action. We could hear on Wednesday or Thursday that NASCAR reconsidered after further investigation, and the sport's VP for officiating has already suggested as much.
But the bottom line is Gragson can still expect his phone to ring a lot this summer and fall as a handful of team owners go looking for driver upgrades.
Noah Gragson's actions at Road America were dangerous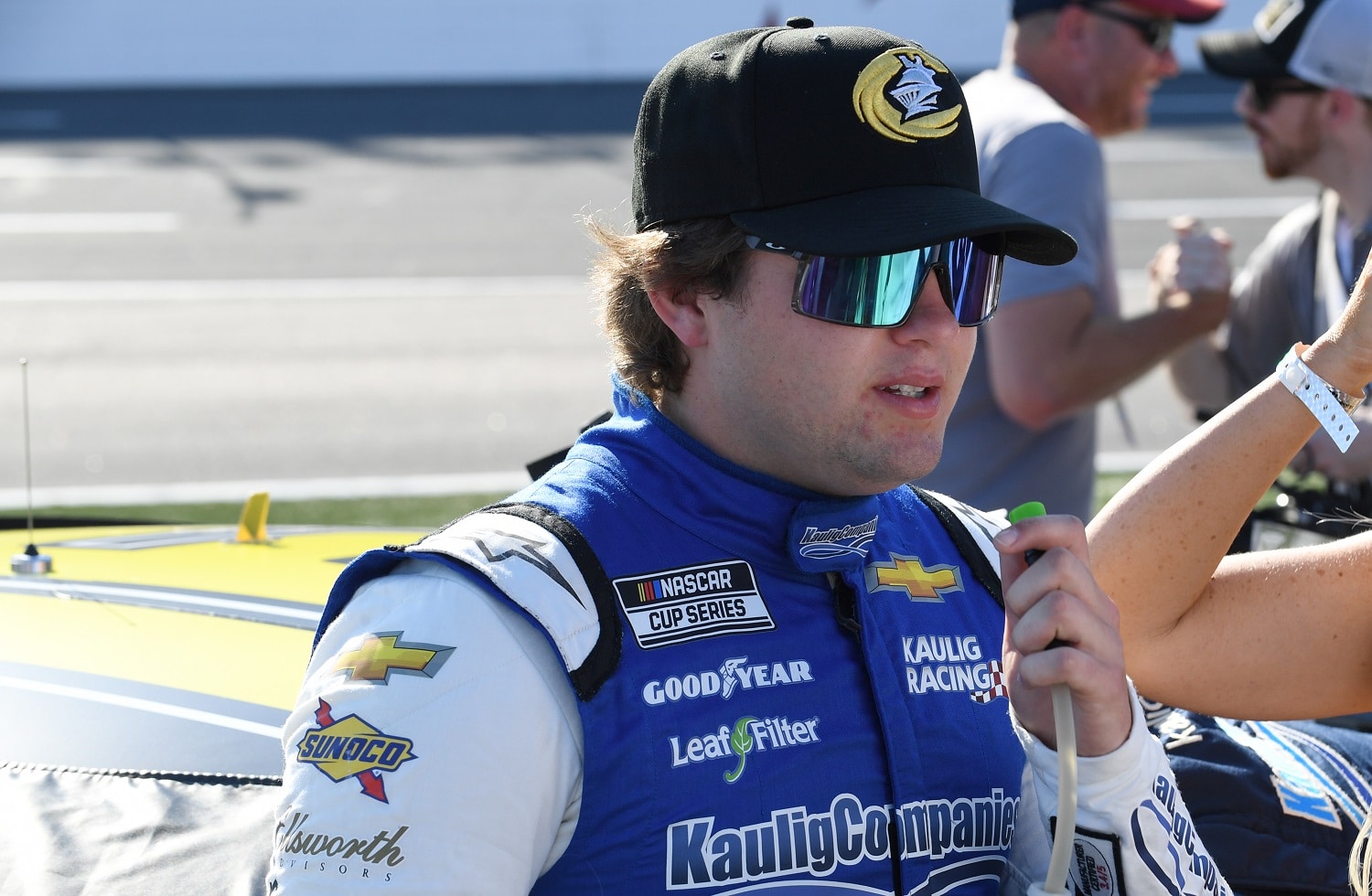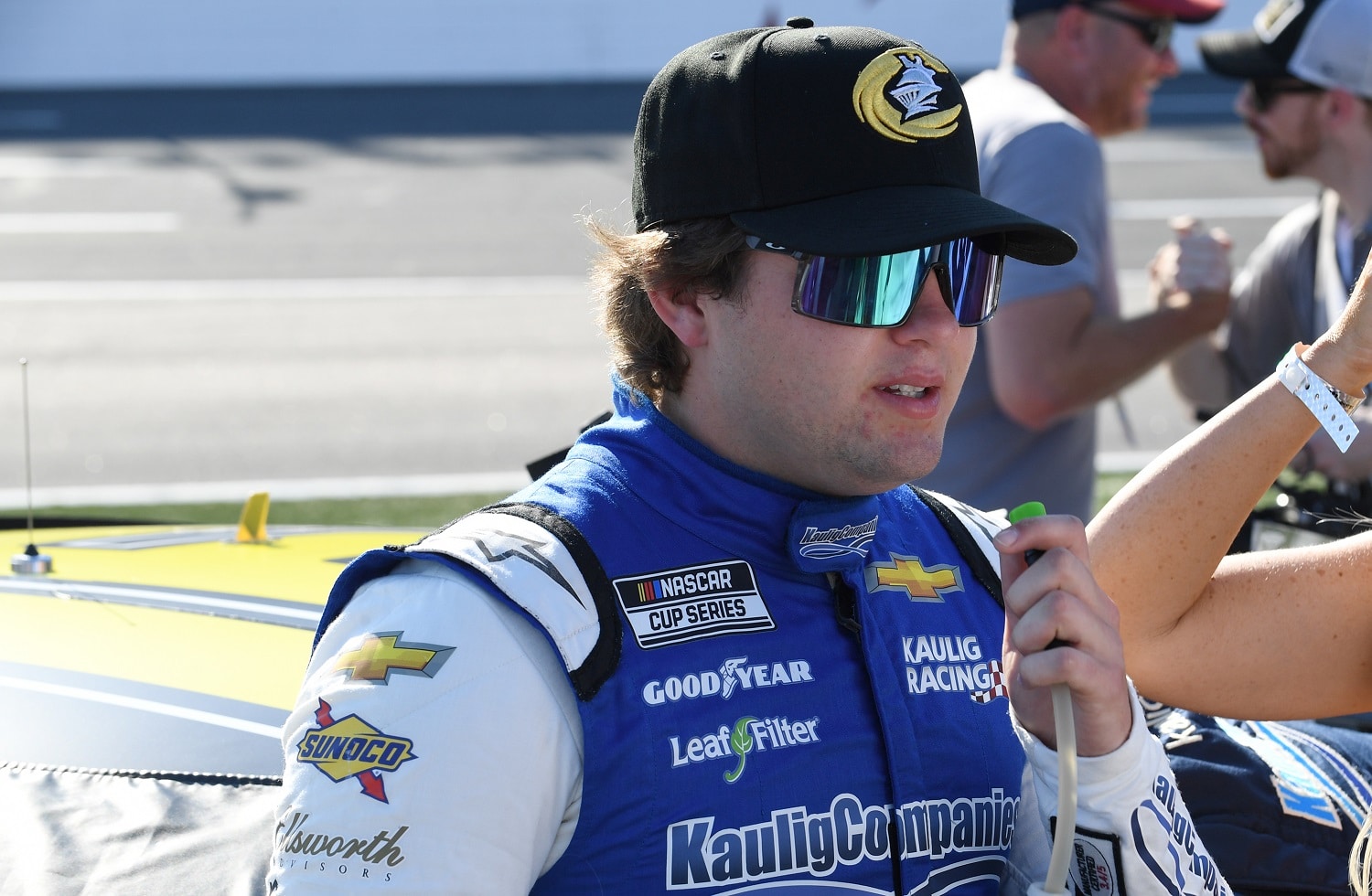 JR Motorsports driver Noah Gragson invoked the "He Started It" defense following Saturday's Xfinity Series race at Road America in Wisconsin. While there appeared to be some bumping taking place between No. 9 Chevy and Sage Karam's No. 45 Chevy, Gragson escalated it 25 laps into the Henry 180 by taking a hard right turn into Karam.
Karam went spinning, and the wreck collected multiple other drivers blinded by the dust and smoke. In all, 13 cars suffered damage. Some took violent hits; Brandon Brown emerged from his car and briefly collapsed against the retaining wall.
Karam, Brown, and five others could not finish the race. Ironically, Gragson's car came out of the mess relatively unscathed, and he placed eighth.
That didn't go over well with a lot of fellow drivers, media members, and fans. There was an outcry that NASCAR should have held Gragson back for at least one lap and perhaps even parked him. Given that Gragson was able to continue racing, that ruled out a mechanical issue. So, maybe NASCAR should have taken action mid-race.
The damage to Noah Gragson's career is short-term at worst
Tuesday on SiriusXM NASCAR Radio, NASCAR's VP of officiating and technical inspection conceded there were better ways for Noah Gragson to handle whatever was bothering him early in the third stage of Saturday's race.
"He didn't handle it that well," Elton Sawyer said. "He made a bad decision on Lap 25 of a forty-something-lap race, as a championship contender, a bad decision."
Though NASCAR didn't take immediate action, officials called him to the hauler afterward. Sawyer said that was part of the information-gathering process, but the officials began staking out their position.
"He understands our position of what we expect from him going forward," Sawyer said. "We're continuing to have dialogue internally – we did yesterday, we'll continue this morning, to see if there is any disciplinary action that needs to be added to the incident."
Given the wreckage he caused, including to cars owned by small teams lacking the financial resources JR Motorsports provides Gragson, a fine might be in order. A 25-point penalty wouldn't drop Gragson from fourth place in the standings, but it would put a dent in whatever hope he has of catching AJ Allmendinger for the regular-season championship and some valuable playoff points.
Frankly, any punishment beyond that would be inconsistent with the way NASCAR has handled other incidents recently, even if none were as blatant as Gragson's hard right turn into another car.
The driver has a doubleheader weekend coming up
Noah Gragson isn't hurting for work in NASCAR. Aside from driving full-time for JR Motorsports in the Xfinity Series, he landed a partial Cup Series schedule with Kaulig Racing in the No. 16 Chevy. He'll be in both cars this weekend in Atlanta.
The Xfinity Series points list is loaded at the top with Chevy drivers, but none check all the boxes that Gragson checks. At 23, he is in his fourth full-time season after placing eighth, fifth, and third thus far. The combination of his age, seven career victories, and an intense driving style makes him an attractive candidate for a full-time Cup Series job in 2023.
If Kaulig Racing doesn't put him in its second car full-time in 2023, some other team just might. Corey LaJoie (Spire Motorsports) and Ty Dillon (Petty GMS) are the two Chevy drivers buried deep down the points list. Their teams would be grateful for any additional assistance Chevy's racing organization might provide, but any offer may come on the condition that they sign Gragson.
In short, Saturday was a bad look for Gragson and NASCAR. But it's not going to derail his Cup Series future any more than Ty Gibbs' several run-ins early this season affected his.
Like Sportscasting on Facebook. Follow us on Twitter @sportscasting19 and subscribe to our YouTube channel.