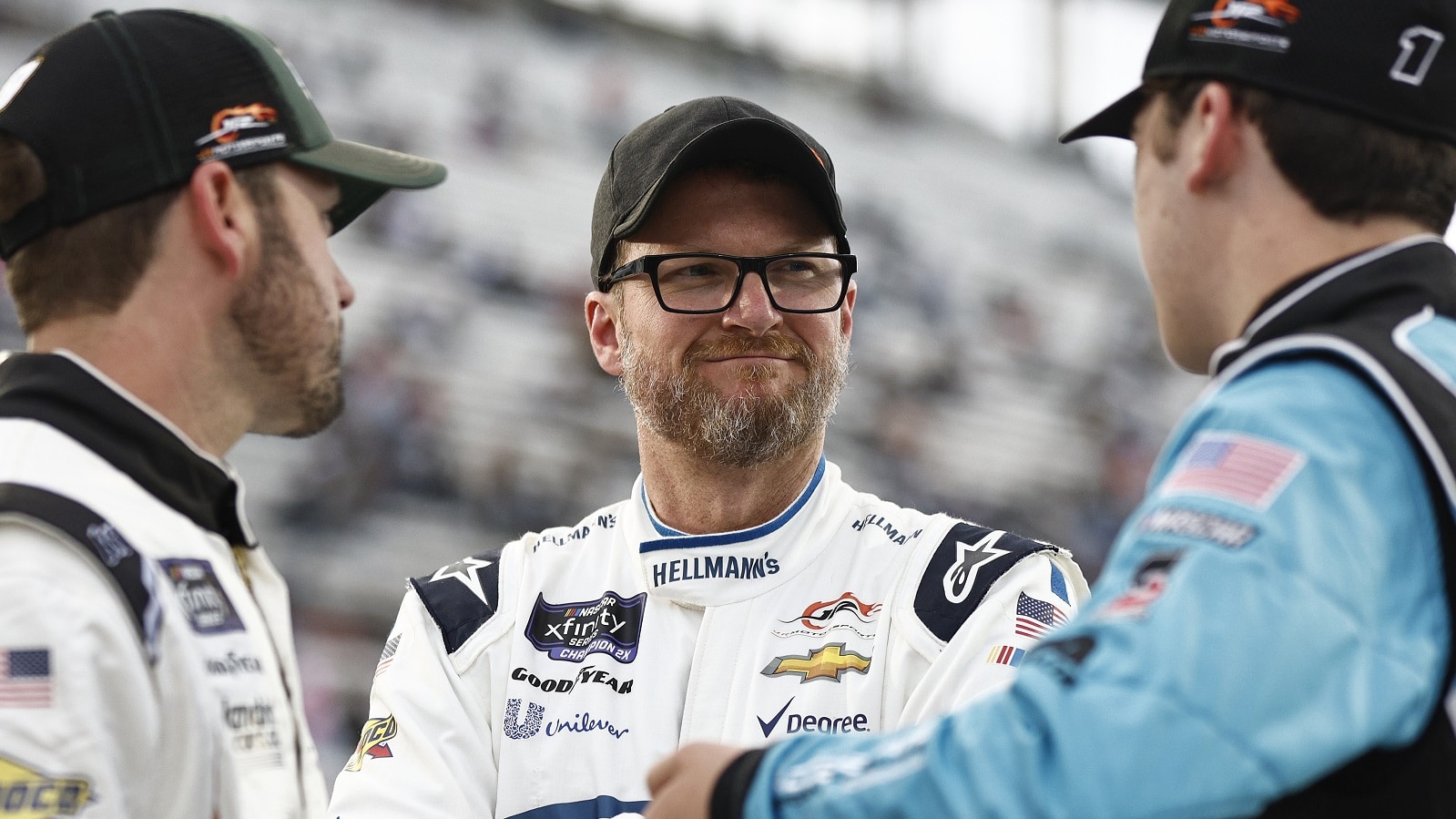 JR Motorsports Sets New Timetable for Dale Earnhardt Jr. to Go Cup Racing
Dale Earnhardt Jr. once again mentioned the possibility of taking JR Motorsports to the Cup Series, but it's a complicated move.
Even a passing mention of Dale Earnhardt Jr. sends the NASCAR Hall of Fame driver's legion of fans scurrying for more information. Understandably, then, two new developments have them in a tizzy because JR Motorsports moving into the Cup Series is back in play.
Earnhardt mentioned the possibility almost in passing while in Nashville for the resumption of the Cup Series season. Then, the team's co-owner and vice president added crucial context.
Dale Earnhardt Jr. set off fresh speculation about JR Motorsports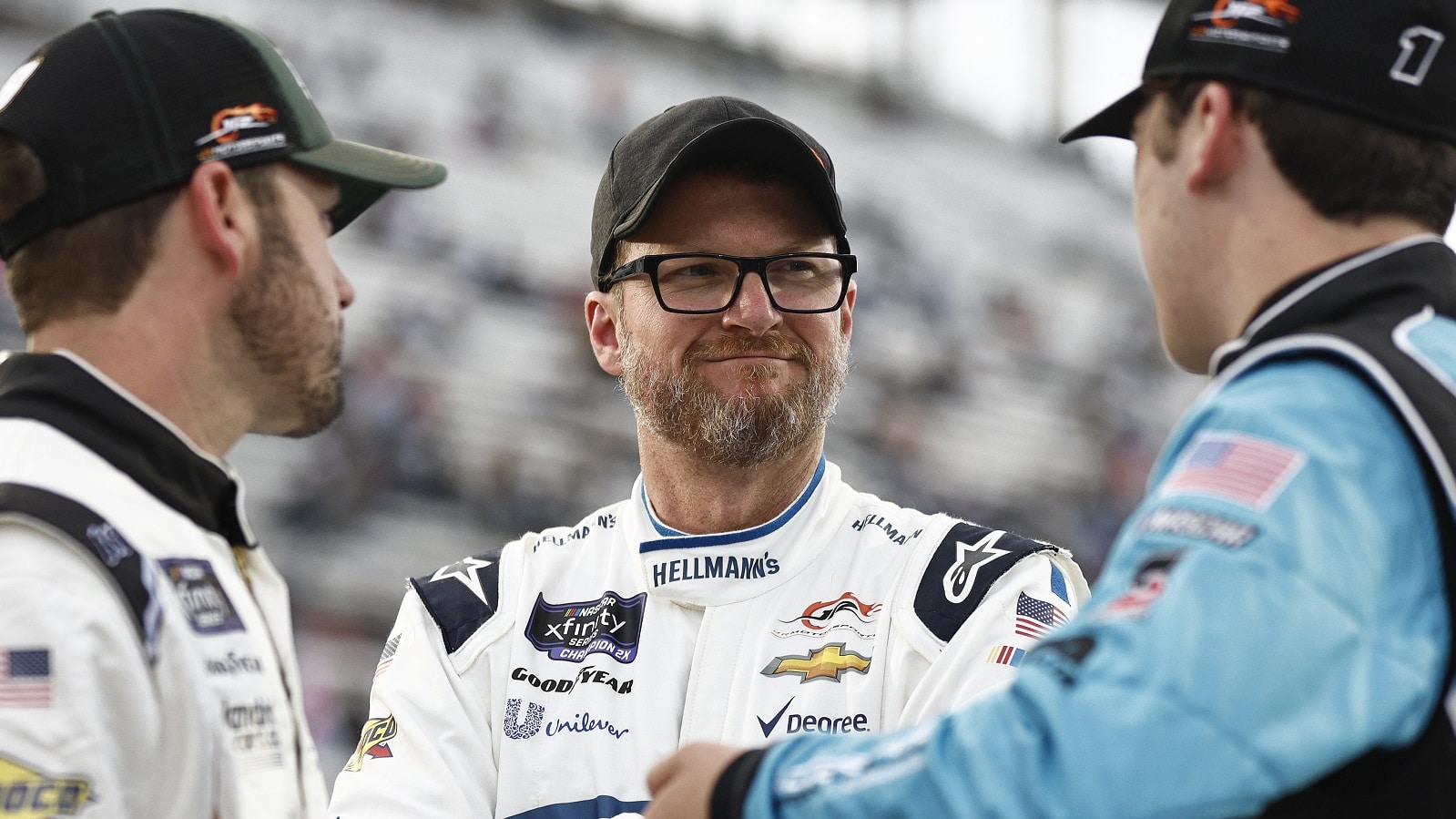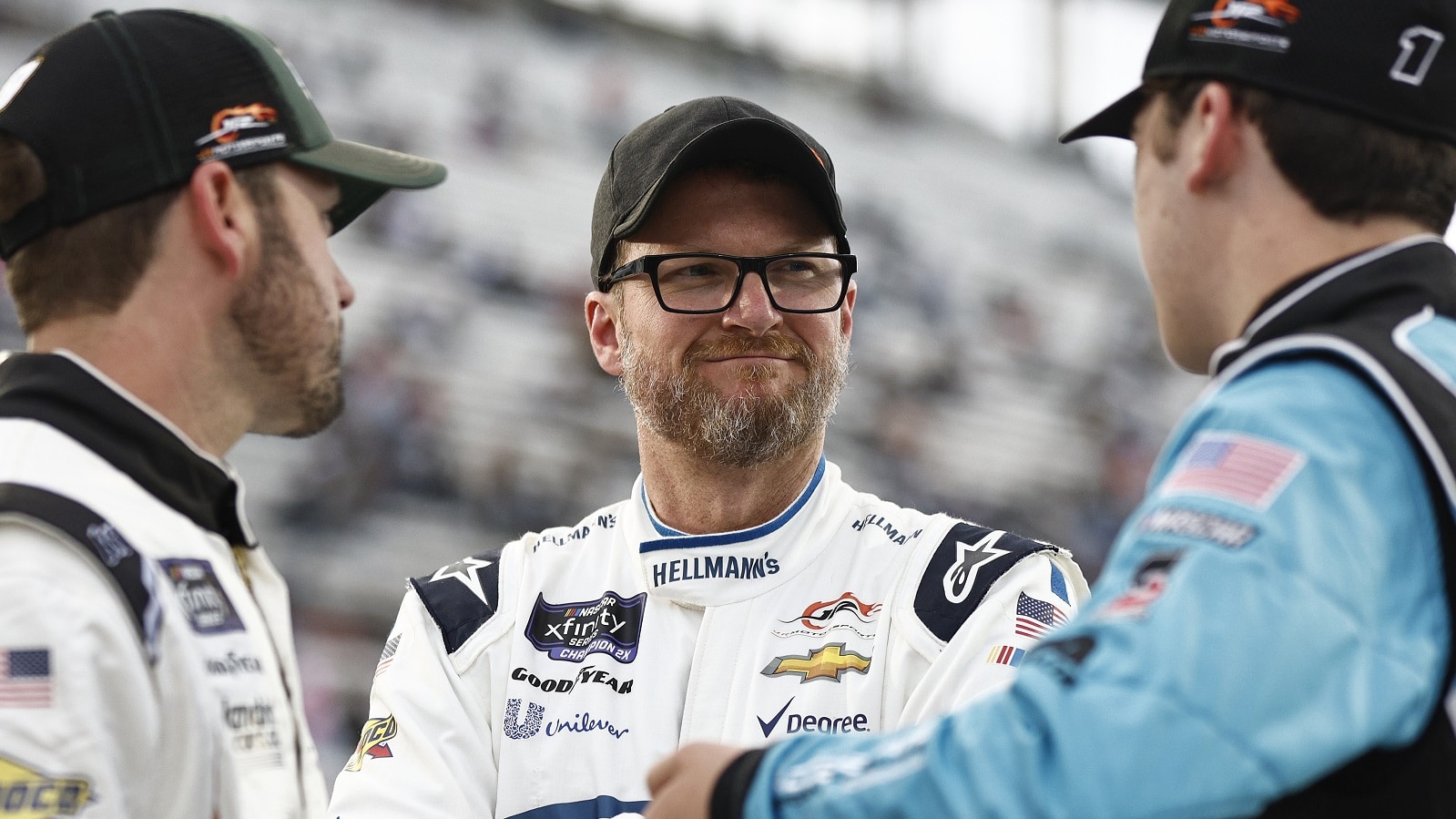 His podcast is always a fountain of insight into NASCAR, and Dale Earnhardt Jr.'s latest episode, recorded over the weekend, shed some light on the mindset of his own team when he again suggested starting a Cup Series team. Earnhardt even went so far as to name the driver he would start building around.
"I was hoping that Martin Truex Jr. would want to come over and help us start our Cup team at JR Motorsports," he disclosed. "That's coming full circle. I mean, I helped him get started, so he might as well help us get started."
That's not a possibility for 2023 or possibly forever. Truex just revealed that he's staying at Joe Gibbs Racing next season. On the other hand, JR Motorsports has a talented stable of Xfinity Series drivers. Earnhardt could probably throw Noah Gragson into a Cup Series car and chalk up some top-10 finishes while building out his team.
"I wish it was that easy," Earnhardt lamented. "We want to go. We are working our tails off trying to exhaust every opportunity. We want to go Cup racing. JR Motorsports absolutely wants to be in the Cup Series."
Dale Earnhardt Jr.'s sister handles much of the business side of JR Motorsports
Any team can enter the NASCAR Cup Series by meeting the minimum standards for the car and the driver. It's the thousand other details, starting with money, that keep them from more than occasional attempts.
The charter system is a big consideration. Racing without a charter means small payouts based on results each Sunday, and there likely isn't enough sponsorship money available, even for a big name like Dale Earnhardt Jr., to make up the difference. JTG Daugherty Racing gave up trying to continue running Ryan Preece's car for that reason.
"The biggest barrier is that charter cost," Kelley Earnhardt Miller, the co-owner and VP of JR Motorsports, told SiriusXM NASCAR Radio. "So, just looking at the business model and trying to figure out sponsorship and trying to really make that leap (is challenging) because we saw it last fall where there was a high demand for charters and a lot of conversations went on and a lot of purchases went on."
Young teams that waited to jump in or expand until the arrival of the Next Gen car drove the robust market. That saved the expense of investing in soon-to-be-obsolete Gen 6 cars. Now, there's a fresh lull.
JR Motorsports will wait for the right time to strike
Even if the owner of one of the 36 charters is agreeable to selling, bidding probably starts at $12 million or so.  A competitor to JR Motorsports – perhaps Floyd Mayweather's The Money Team Racing – could easily drive the price up to $15 million right out of the gate.
Beyond that, though, the economies of scale make running a one-car team expensive. Also, NASCAR is pushing for a hybrid engine system. If the standard kicks in for the 2025 season, does a new owner really want to come on board in 2023 or '24  and discard a garage full of current engines soon afterward?
"We're focused on re-signing and our guys for Xfinity for next year and re-signing our sponsors," Kelley Earnhardt Miller said. "And then if we have the opportunity to do some Cup racing and kind of put our toe in the water and see what maybe – I don't think we'll be Cup racing then full-time for 2023, that's for certain.
"And unless something amazing happens and something really awesome falls out of the sky, our sights are set beyond that and we're just really just trying to figure it out."
Like Sportscasting on Facebook. Follow us on Twitter @sportscasting19 and subscribe to our YouTube channel.