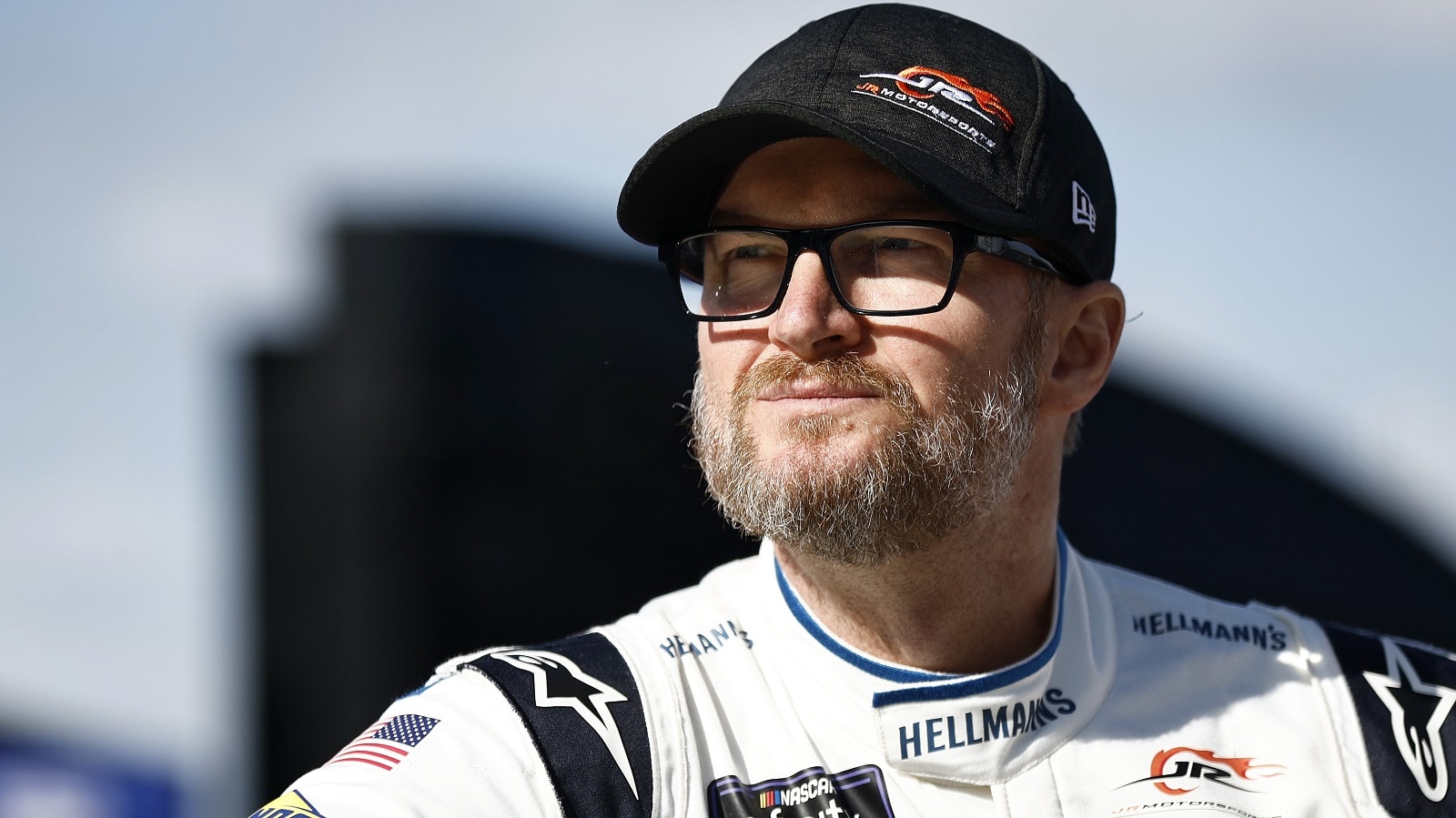 The 3 Hours a Week Dale Earnhardt Jr. Says He Can't Be Everyone's Buddy
Dale Earnhardt Jr. says he has to put friendships aside when he's covering NASCAR for NBC and on his podcast.
The list of influential media commentators in NASCAR begins with one of its newest Hall of Fame inductees. Dale Earnhardt Jr. established his credibility as a driver, made a transition into doing analysis on TV, and has become the Joe Rogan of racing podcasting.
On Sunday, Earnhardt resumes his most visible role, providing insight on the Cup Series as NBC takes over the broadcast schedule for the remainder of the season. This week, he issued a warning to anyone in the business whose feelings are easily bruised.
Dale Earnhardt Jr. has evolved into a media star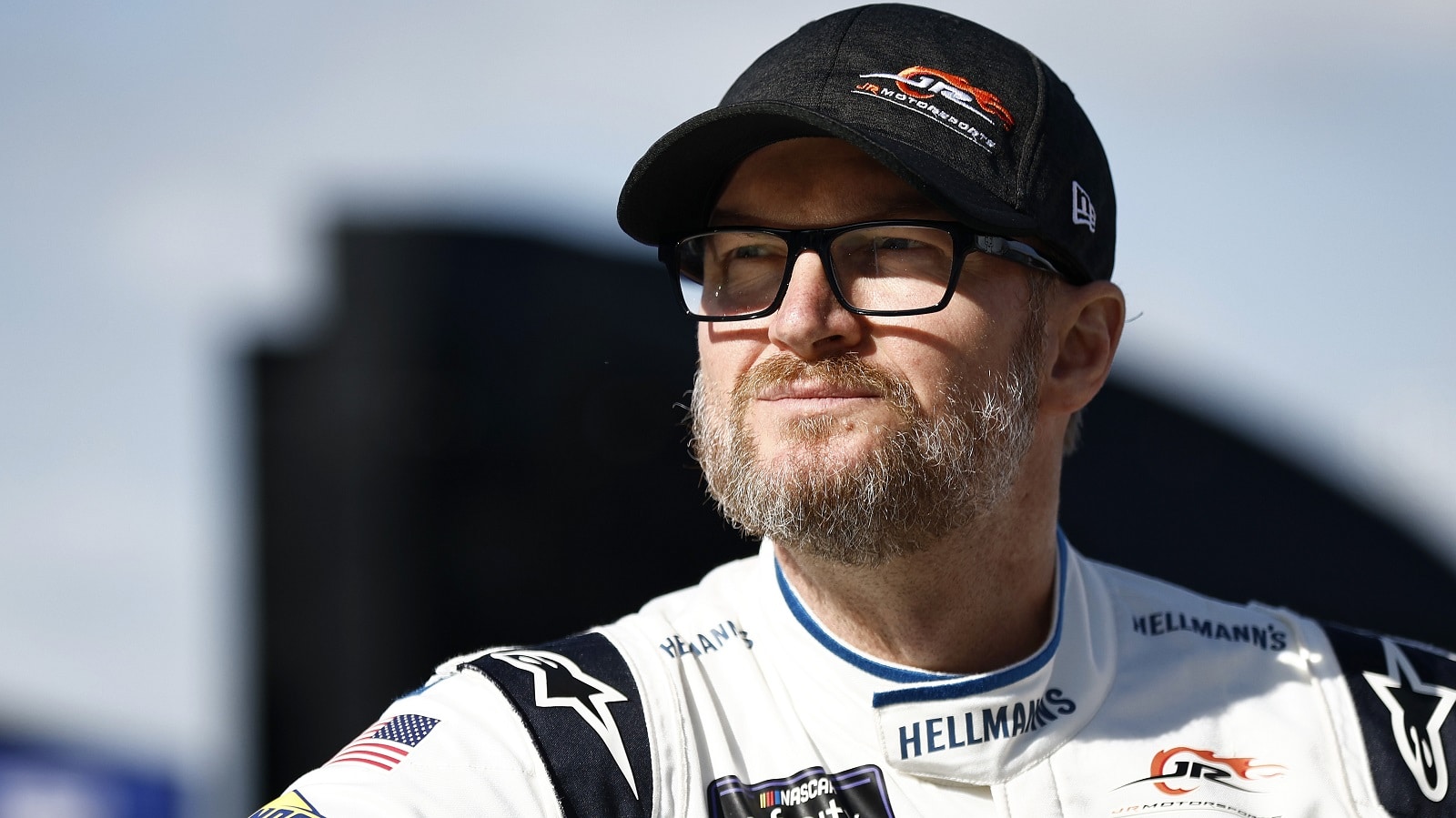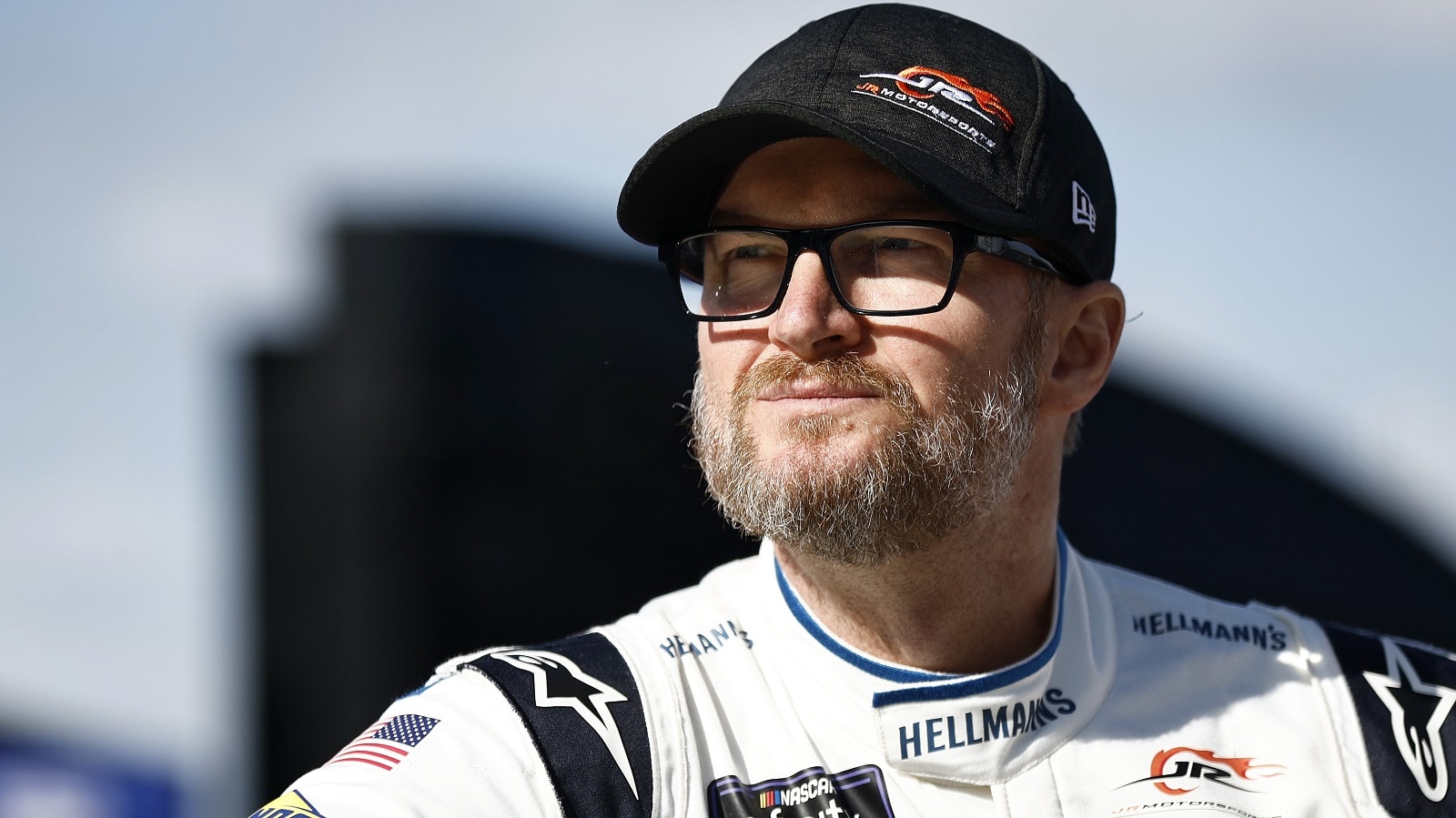 It didn't take long for Dale Earnhardt Jr. to make an impact in NASCAR as a driver. He won the Xfinity Series season championship in 1998, his first full season. He repeated the feat the following season. Earnhardt graduated to the Cup Series the following season. Though he never finished better than third in points, he did score 26 race wins before retiring after the 2017 season.
His maturation over the two decades was apparent. Earnhardt was notoriously shy around the media in his early years, making him a tough interview. But as he grew older and more confident, Earnhardt came out of that shell.
Earnhardt dabbled in TV work with Fox and NBC in 2016 while recovering from concussion symptoms. After he retired, he moved full-time into NBC coverage in 2018.
Even before that, Earnhardt began podcasting, and his Dale Jr. Download has become a must-listen for fans, teams, and racing executives. The combination of the Earnhardt name and his credentials as a driver and commentator makes it easy for him to land interviews with big names in the sport. That includes drivers he may have clashed with on the track.
Dale Earnhardt Jr. says he can't be everyone's buddy on the air
Dale Earnhardt Jr. acknowledges he sometimes finds himself in an awkward position when it comes to the Dale Jr. Download and Door Bumper Clear, another
podcast produced by his company. Not every story or opinion on the shows fits the narrative that NASCAR wants to present.
Earnhardt said that he used to apologize and ask for forgiveness when confronted, but that's no longer automatically the case. He carries the same mindset to the NBC broadcast booth.
"Sometimes we're gonna say things that my friends I drove with aren't gonna appreciate," Earnhardt told The Athletic this week. "(Martin) Truex got bent out of shape about something or was disappointed in something I said about him. And I told him, 'Man, I'm up there doing a job. When I'm up there, the job hat is on. and the friendship hat is not on.'"
If the content on the podcast gets particularly dicey, Earnhardt offers NASCAR or team officials the opportunity to sit behind the mic and offer their side.
"I might not always be right, but they need those people who are going to be honest and not be like, 'Oh man, everything's great. Sunny and 70 every day. This is amazing.' They need somebody to be brutally honest with them. And there's plenty of people out there who want to be that. And fans are holding me accountable to be true and honest about what I feel and not toe the company line all the time."

Dale Earnhardt Jr.
Like Sportscasting on Facebook. Follow us on Twitter @sportscasting19 and subscribe to our YouTube channel.