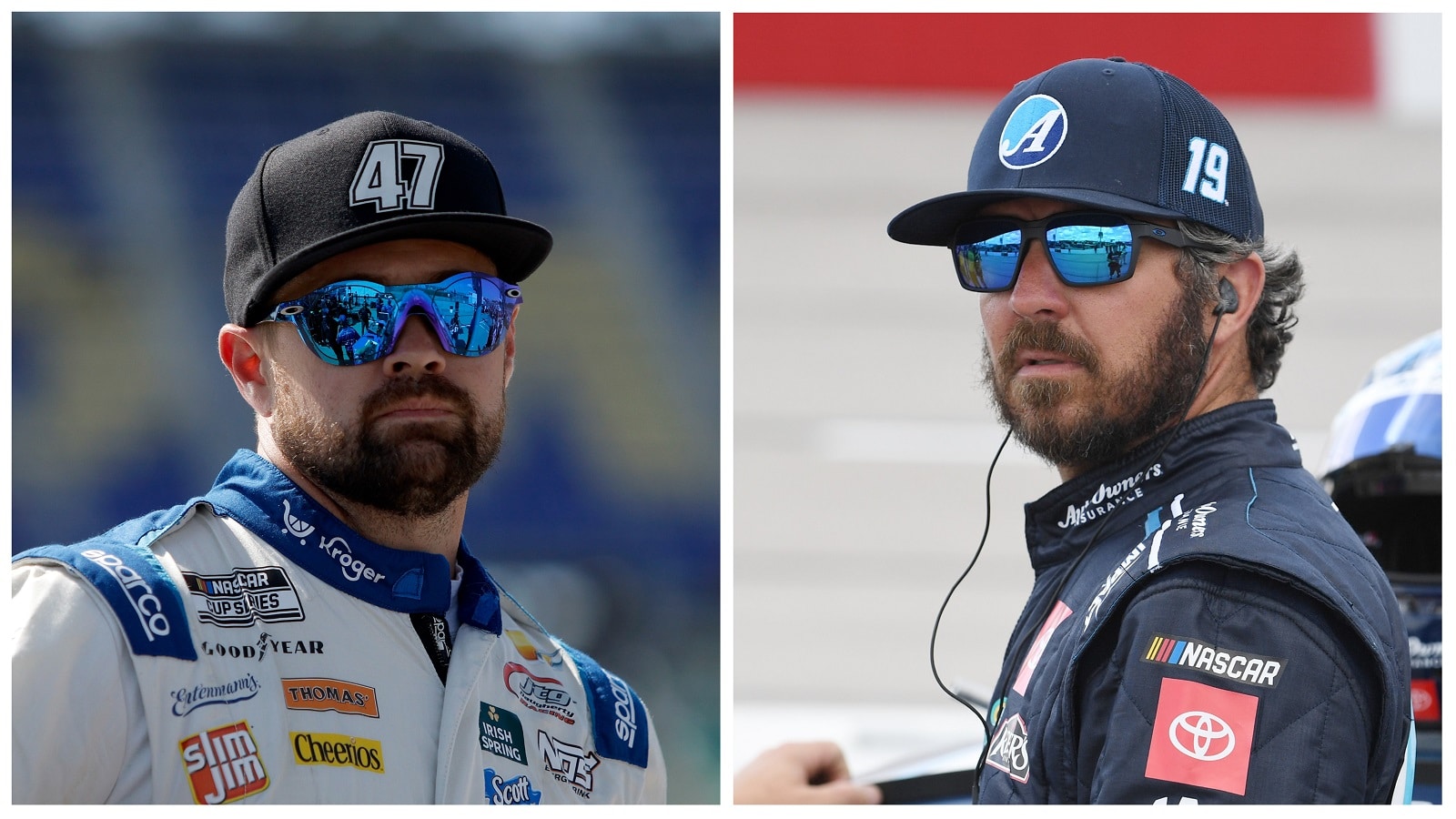 NASCAR Silly Season Just Got a Lot Less Intriguing and Fun
Two announcements kicking off the second half of the NASCAR Cup Series season have resolved Silly Season questions.
Not that he isn't up to the task, but it falls on the shoulders of Kyle Busch to keep the NASCAR Silly Season compelling. With Martin Truex Jr. and Ricky Stenhouse Jr. staying put, the number of seats available in the 2023 Cup Season is plunging like the stock market does twice a week.
Ricky Stenhouse Jr. pulled himself out of a bleak situation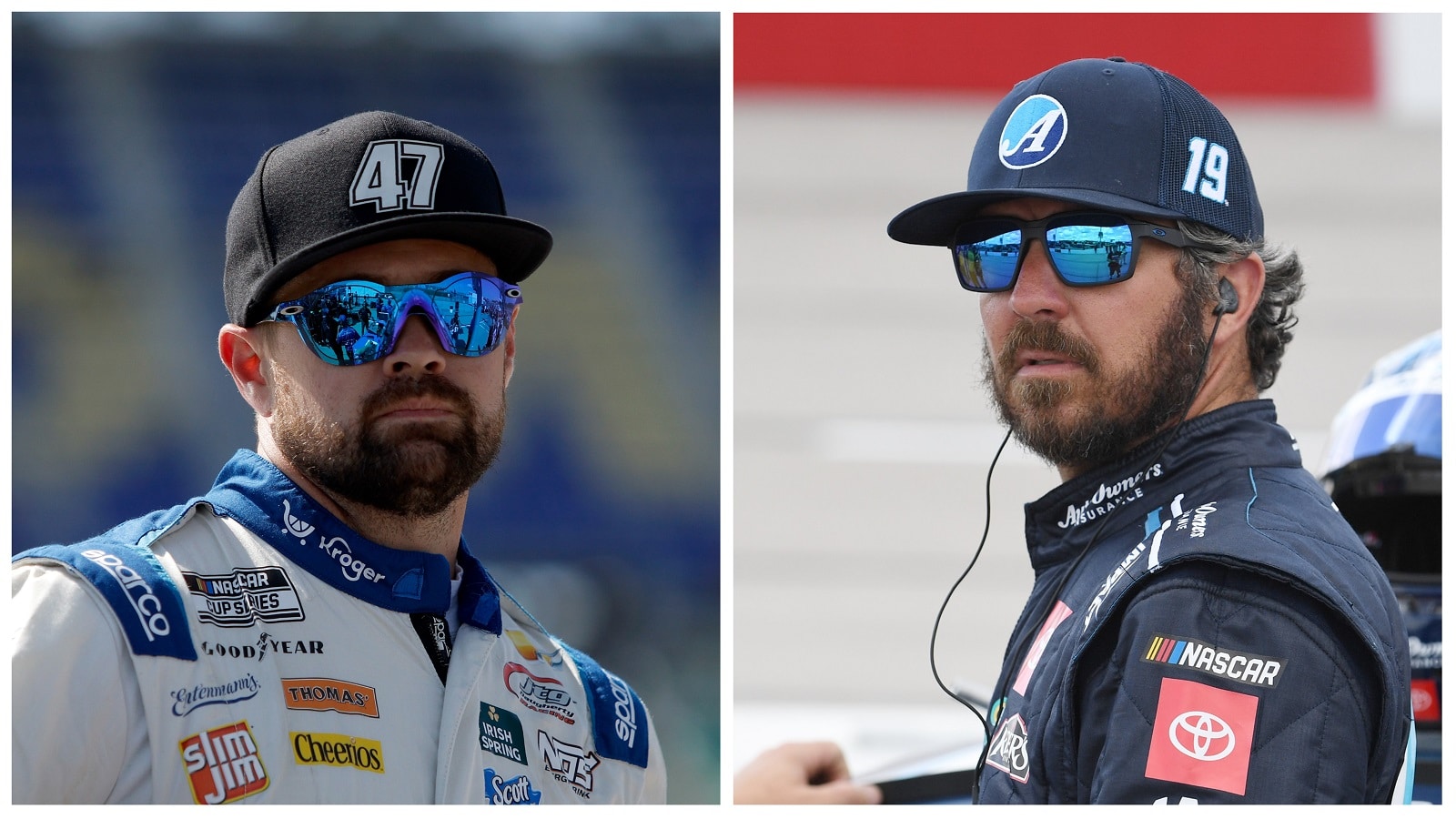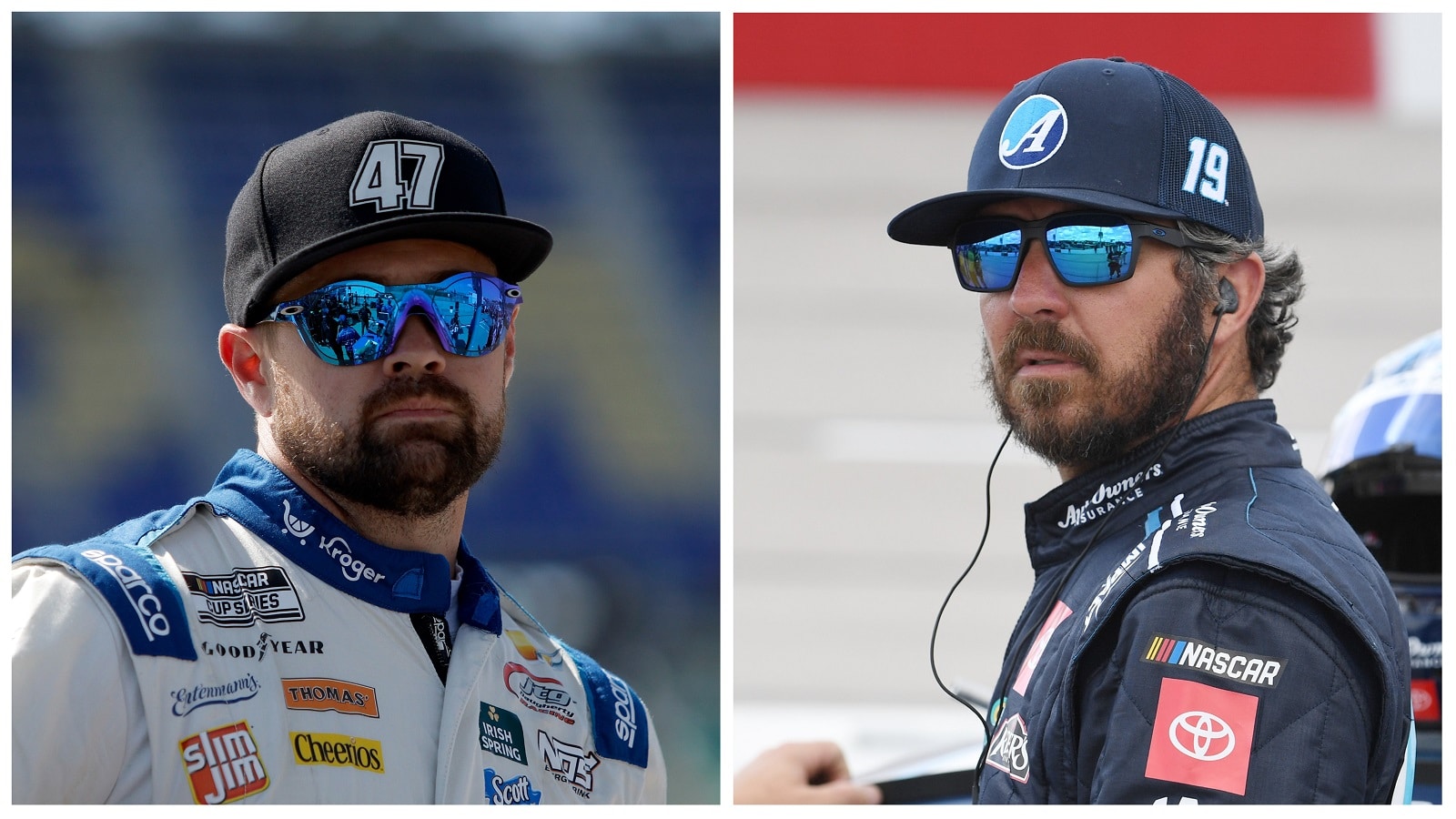 When Ricky Stenhouse Jr. left Talladega with a 30th-place finish after his third race-ending crash, his NASCAR Cup Series career looked as though it had flatlined. It was his eighth straight finish of 21st or worst, and 10th place at Fontana was his only showing remotely close to the top 10.
Mind you, this was on top of JTG Daugherty cutting Ryan Preece loose because running the No. 37 Chevy without a charter was no longer viable. With Stenhouse struggling, it looked as though the team kept the wrong driver. Yanking him out of the car at midseason seemed possible.
However, Stenhouse roared back with second place at Dover, eighth at Darlington and Kansas, and seventh at Charlotte. He's fallen off in the two races since, but the team had seen enough. JTG Daugherty announced a multi-year extension that keeps the former two-time Xfinity Series champion in the No. 47 Chevy.
Martin Truex Jr. was only briefly part of NASCAR Silly Season
Martin Truex Jr. was a late entry to the NASCAR Silly Season intrigue, and he didn't stay long. Truex, who turns 42 next week, sounded indifferent recently about continuing a Cup Series career highlighted by the 2017 championship, but Joe Gibbs Racing announced he is back in the fold for next season.
"I tried to just think about all this myself and figure it out," the driver said, according to NASCAR.com. "Friends and family helped as well. Just wanted to look and make sure I was doing the right thing."
Truex has driven in the Championship 4 in four of the past five seasons, but he is winless in 2022. While sixth in points, he's closer to the 11th spot than he is to first, so there's work to be done. However, he has removed the burden of weighing his future from his shoulders.
With teammates Christopher Bell and Denny Hamlin likely safe, Kyle Busch remains the key question about JGR's 2023 lineup. In fact, Busch's status, now that he is losing his sponsorship from the makers of M&Ms, is the only headline-worthy question in NASCAR Silly Season.
What else remains in NASCAR Silly Season?
The one Cup Series driver sure not to return is Aric Almirola, who is retiring from Stewart-Haas Racing. While SHR can have its choice of prospects from the Xfinity Series, Ryan Preece sent a reminder on Friday that he is up to the task. Preece, serving as a reserve driver for SHR, drove a David Gilliland Ford to victory in the truck series race kicking off the Nashville weekend.
Beyond Almirola, not much looks in play for the remainder of NASCAR Silly Season, especially since it seems inconceivable that Joe Gibbs Racing won't find a way to keep Kyle Busch.
Even if SHR puts Preece in Almirola's Ford next season, the team must consider another change. Cole Custer's results in his third full Cup Series season have disappointed, and he comes to Nashville having failed to crack the top 10 in 39 consecutive races. That cannot continue on a major team.
Even at 27th, Custer is four spots ahead of Corey LaJoire at Spire Motorsports. With Noah Gragson competitive in the Xfinity Series and already possessing Cup Series experience, there's a scenario in which Chevy executives make it attractive for Spire to make a change.
While Harrison Burton and Todd Gilliland are buried deep down the points list, they're rookies in new Next Gen Fords, a triple-whammy. They deserve the chance to improve in 2023.
The other remote possibility is Tyler Reddick, but he should feel far more secure than the others. Reddick, winless in 90 career starts, squeezed into the playoffs last season but is 42 points below the current cutline. A playoff miss might cause Richard Childress Racing to reconsider his future, but probably only if Erik Jones doesn't strike an extension at Petty GMS or Kaulig Racing won't give Gragson the full-time ride in its No. 16 Chevy.
Consider that unlikely on all counts, especially since Jones is more valuable to his team than Ty Dillon is. At 26 years old, Reddick has too much potential to ignore. Once he wins for the first time, he could very well tack a couple of more checkered flags onto his resume that same season.
Like Sportscasting on Facebook. Follow us on Twitter @sportscasting19 and subscribe to our YouTube channel.