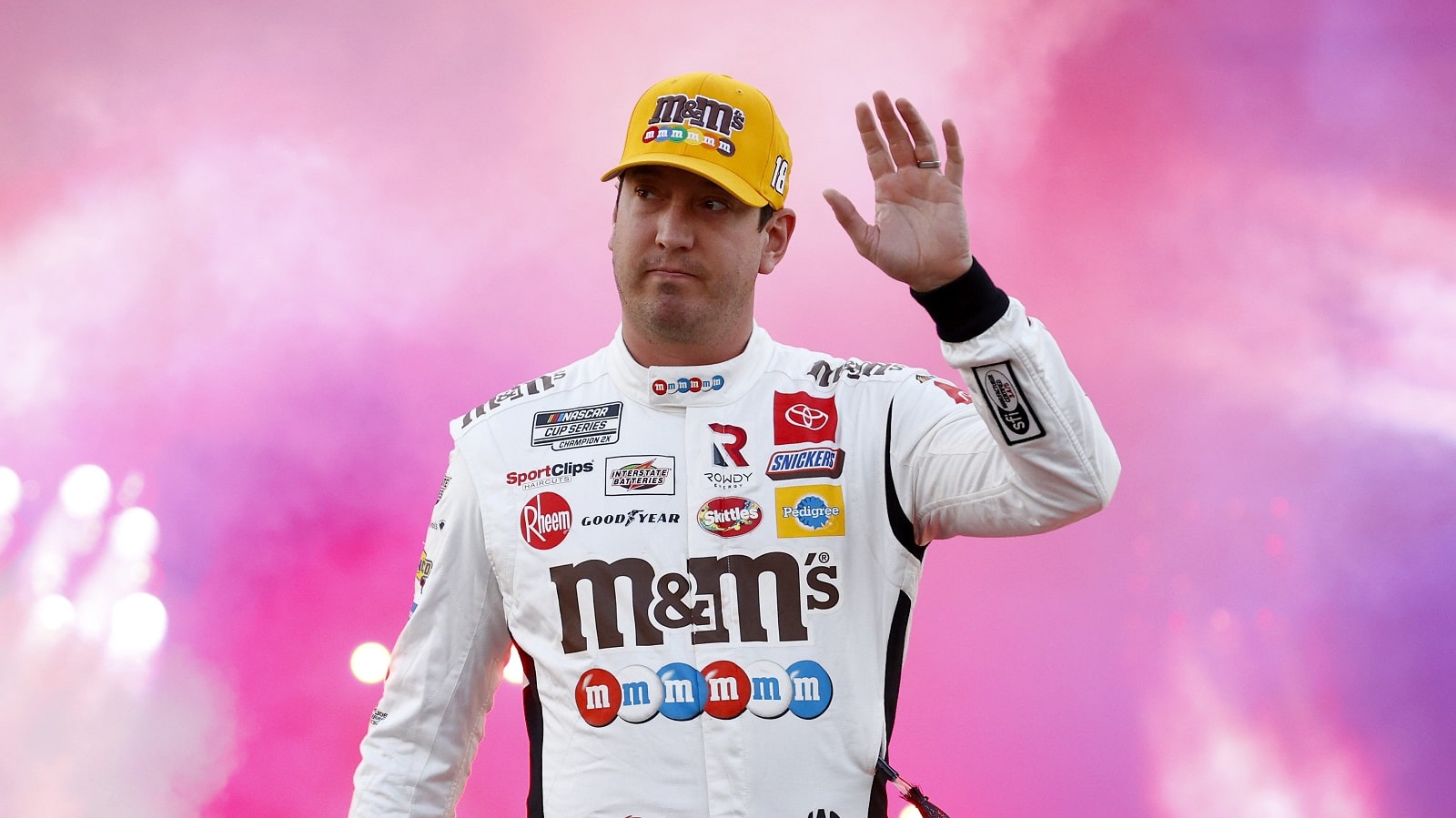 Kyle Busch Struggles With Uncertainty: 'It's Been Hard as Hell'
Kyle Busch was in a reflective mood at Watkins Glen on Saturday regarding his unsettled contract situation.
On a lot of levels, Kyle Busch is no different than the rest of us. He has a wife and kids to support and a business to run. He's doing so from an advantageous financial position, but he's honest enough to admit as much.
"I make a lot of money," he said. "People aren't going to feel or shouldn't feel sorry for me, right?"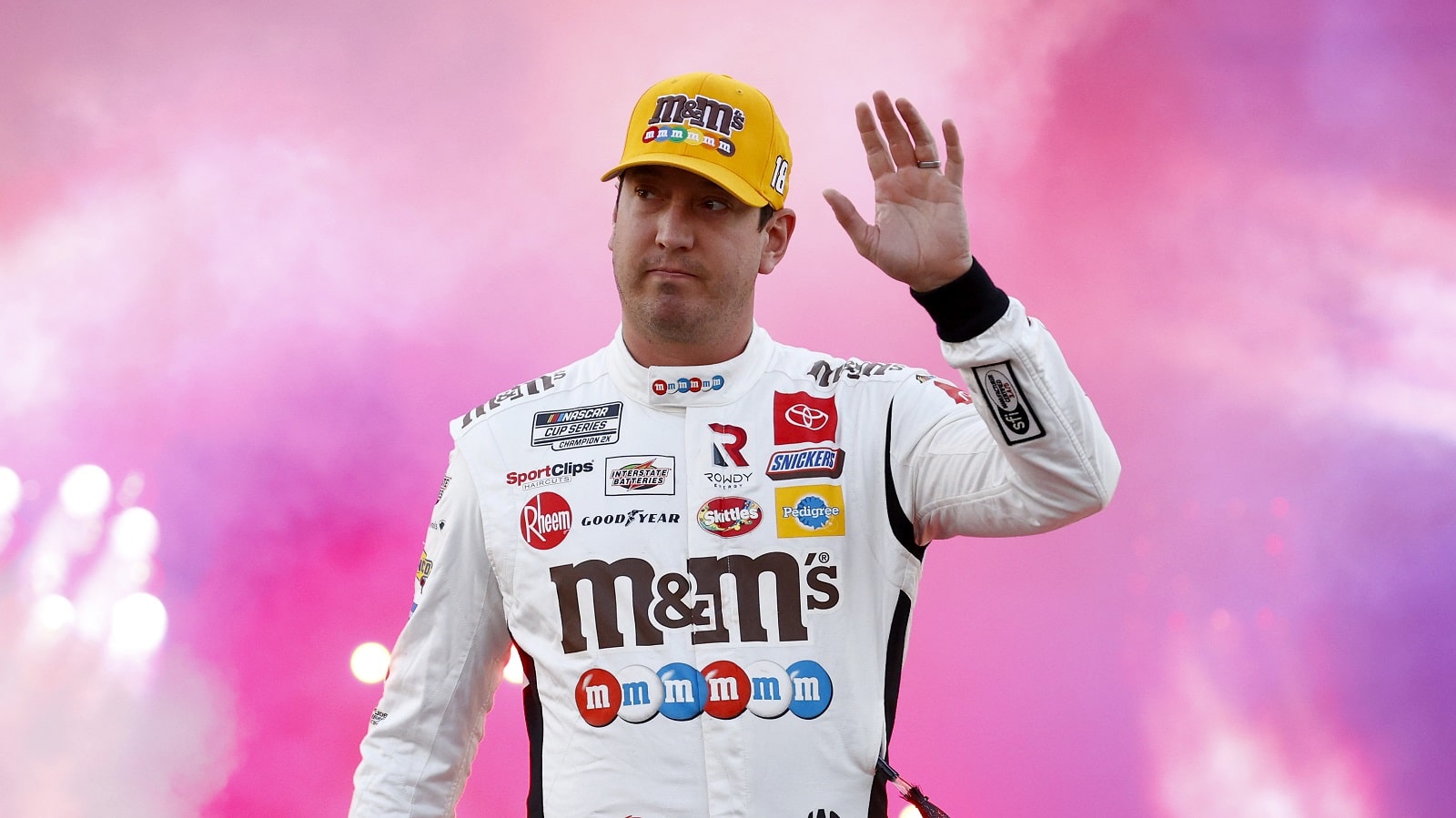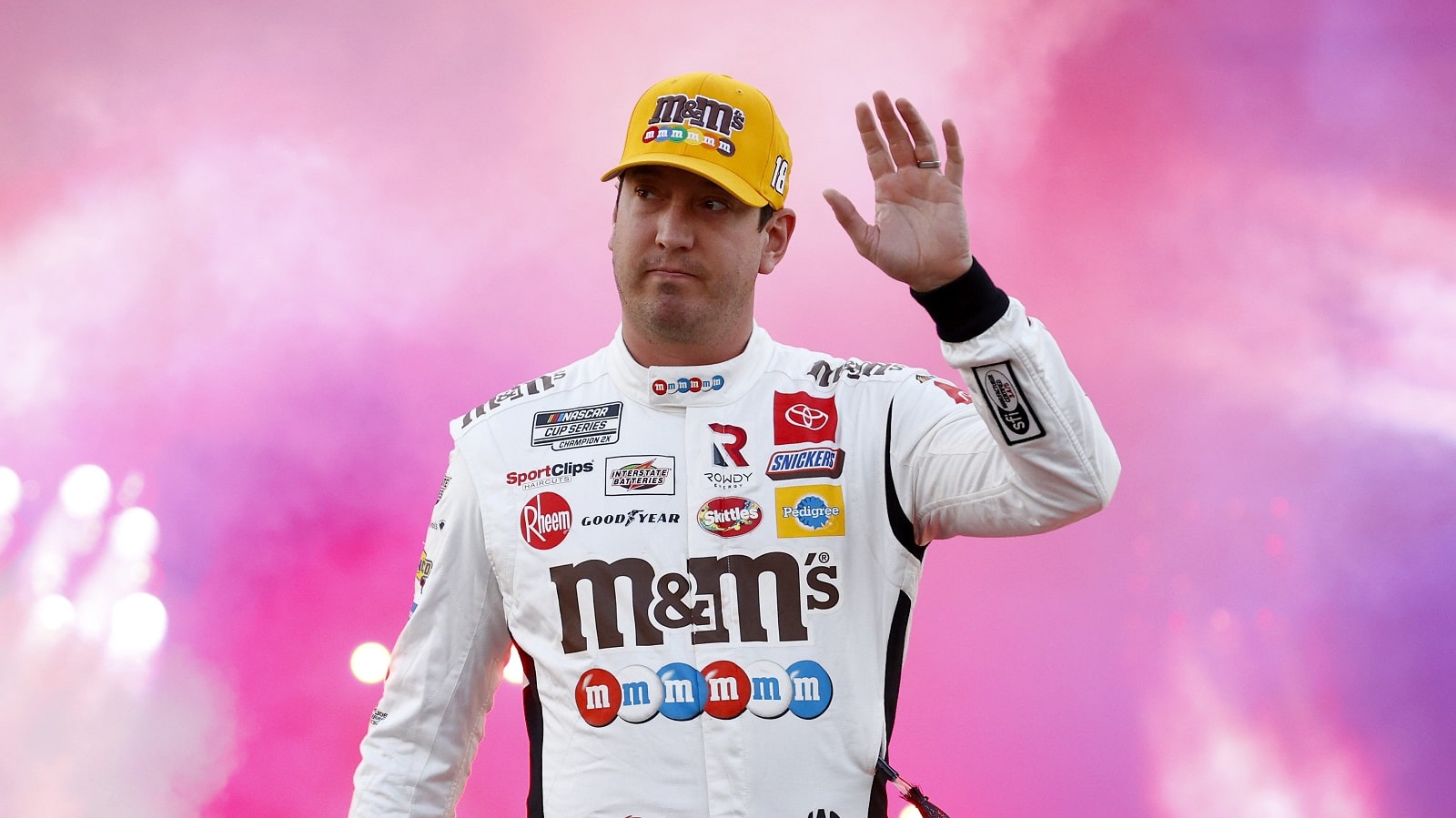 He's Kyle Busch, so the number of people, even among NASCAR fans, who'd feel sorry regardless of money considerations can be counted on the one hand of a bad woodshop teacher. Just keep in mind he wasn't whining on Saturday in describing what he's enduring in his contract year at Joe Gibbs Racing.
"It's been hard as hell," he said.
One way or another, the Kyle Busch saga is coming to a resolution
They presumably both have given in to some degree, but the Joe Gibbs Racing and Kyle Busch camps have staked out their positions and decided on their point of no return by now. Each must have a date in mind by which there will either be an agreement on a new contract or someone will announce they're going in a different direction.
Busch and JGR have known for a year that candy company Mars, Inc., is ending its sponsorship of the No. 18 Toyota at the end of the season. The maker of M&M's has been sponsoring Busch in about 75% of his races, a commitment estimated by various sources at $20 million to $25 million a year.
With no replacement deals announced, Joe Gibbs Racing and the driver don't have a salary to attach to whatever framework of a deal that's otherwise been negotiated. It's crazy that Labor Day weekend is just two weeks away.
Even though he concedes he has done well financially, Busch still expects a salary that reflects his two Cup Series championships and 200-plus race wins, including 60 in the Cup Series.
"Everybody's like, 'Oh, well, you've made plenty of money, you're fine, you don't have anything to worry about,'" Busch told reporters at Watkins Glen. "And I'm like, 'Yeah, that's true, but you still want to do what you love to do, right?'
"I'm in the same boat. I'm a racer. I've only ever known how to race. Nothing else. (I'm) trying to do other business projects and things like that, but none of them have really like blown up and taken off. So, it has been hard, and figuring out all of that is certainly tough. "
There are family and professional considerations
Surely, he has a potential next move in mind. But Kyle Busch also has 15 years invested in JGR after leaving Hendrick Motorsports at the age of 22. It was easy to pick up and leave then, but he has a wife and two children now. They probably wouldn't have to sell the family home and move, but Busch might have to move his truck series team out of the Toyota racing family.
"It's way, way harder because now you have Kyle Busch Motorsports that you've got to think about. You've got a building that you've got to pay on. You've got a building (bank) note and all that sort of stuff. So, there's a lot, a lot, a lot of pieces and that's why it's not so simple."
It's much easier hopping into a car on Saturdays and Sundays in a job he loves. Busch will undoubtedly still be doing that next year. It's just a matter of with whom.
All stats courtesy of Racing Reference.
Like Sportscasting on Facebook. Follow us on Twitter @sportscasting19 and subscribe to our YouTube channel.
Got a question or observation about racing? Sportscasting's John Moriello does a mailbag column each Friday. Write to him at [email protected].