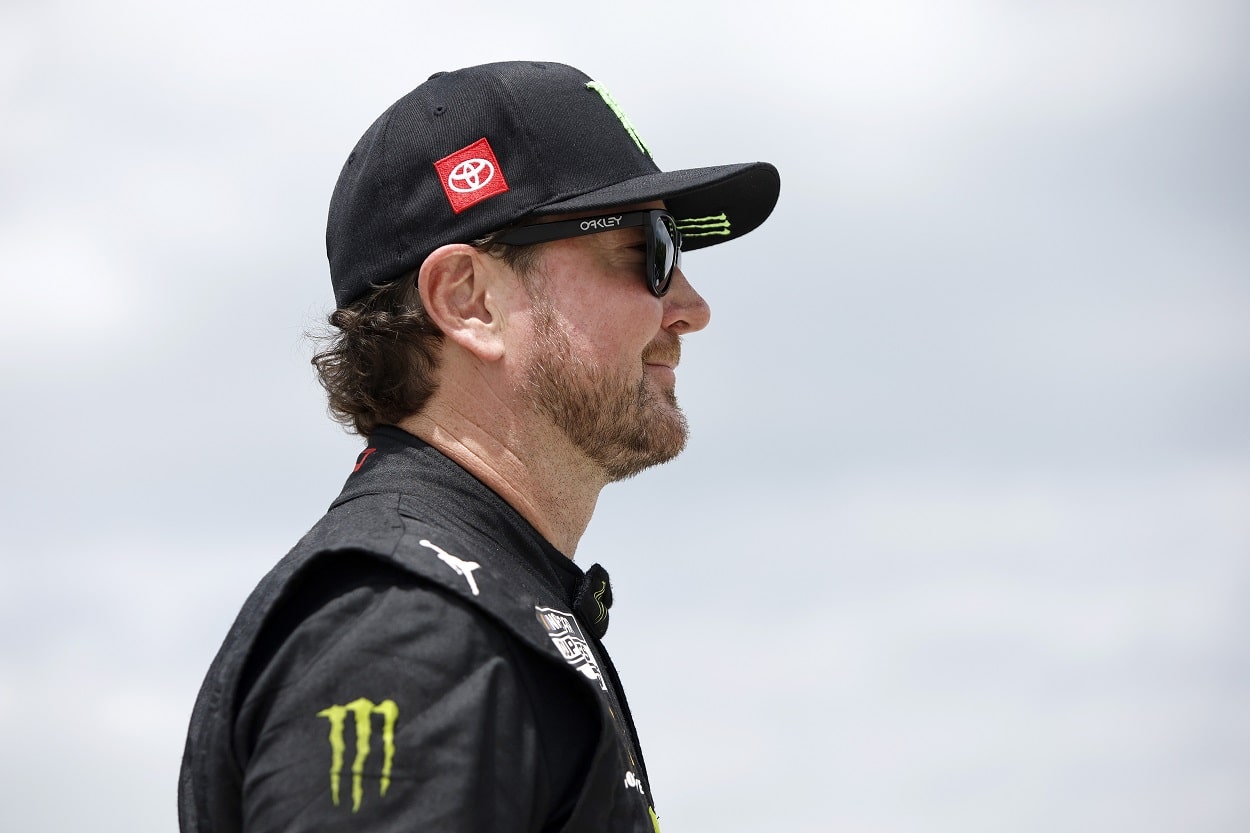 Kurt Busch's Ongoing Injury Spotlights Safety Concerns of the Next Gen Car
Kurt Busch will miss a third straight NASCAR Cup Series race.
Kurt Busch has been on the shelf since a qualifying crash at Pocono, missing the Pocono Cup Series race and this past week's stop at the Indianapolis Motor Speedway road course after being placed in NASCAR's concussion protocol.
And he'll miss out on the action this weekend as well at Michigan International Speedway, where he's won three times in 41 starts.
The 2004 NASCAR Cup Series champion sent a message to fans via Twitter this past Saturday as Xfinity Series regular Ty Gibbs took over the wheel of the 23XI Racing No. 45 Toyota Camry for the second straight weekend.
Posting a selfie on Twitter from the "23XI Racing control center," Busch said he was thankful for the support he's received since being sidelined by the crash.
But despite the progress he's made and his optimism, Busch was ruled out of Sunday's Firekeepers Casino 400 on Wednesday, which he personally addressed via social media.
Prior to this injury, Busch hadn't missed a Cup Series race since 2015.
Kurt Busch crashed hard into the wall at Pocono Raceway
Busch, a 34-time winner in the Cup Series and the 2004 series champion, crashed rear end first into the wall at Pocono Raceway during qualifying.
As the car rounded the final turn, Busch slid backward into the wall and took the brutal hit that has sidelined him ever since. Busch was victorious earlier this year at Kansas and is – at least for now – in NASCAR's championship playoff field despite losing what's now three weeks behind the wheel.
Driving a backup car, Gibbs made his Cup Series debut at Pocono as Busch's understudy and has turned in a pair of top-20 performances, finishing 17th at Indy and 16th at Pocono.
The hard hit at Pocono caused Busch to suffer concussion-like symptoms that have persisted well after the accident.
While Busch currently has a playoff spot secured by virtue of his win at Kansas, he is also in danger of being pushed out of the 16-driver field. Currently, 14 drivers have at least one win, so if there are two other first-time winners before the 10-race playoffs begin, the single-race winner with the fewest points would be eliminated from the field.
Busch is on the bubble, and if he continues to miss time, he could be the first out.
Busch injury highlights Next Gen safety concerns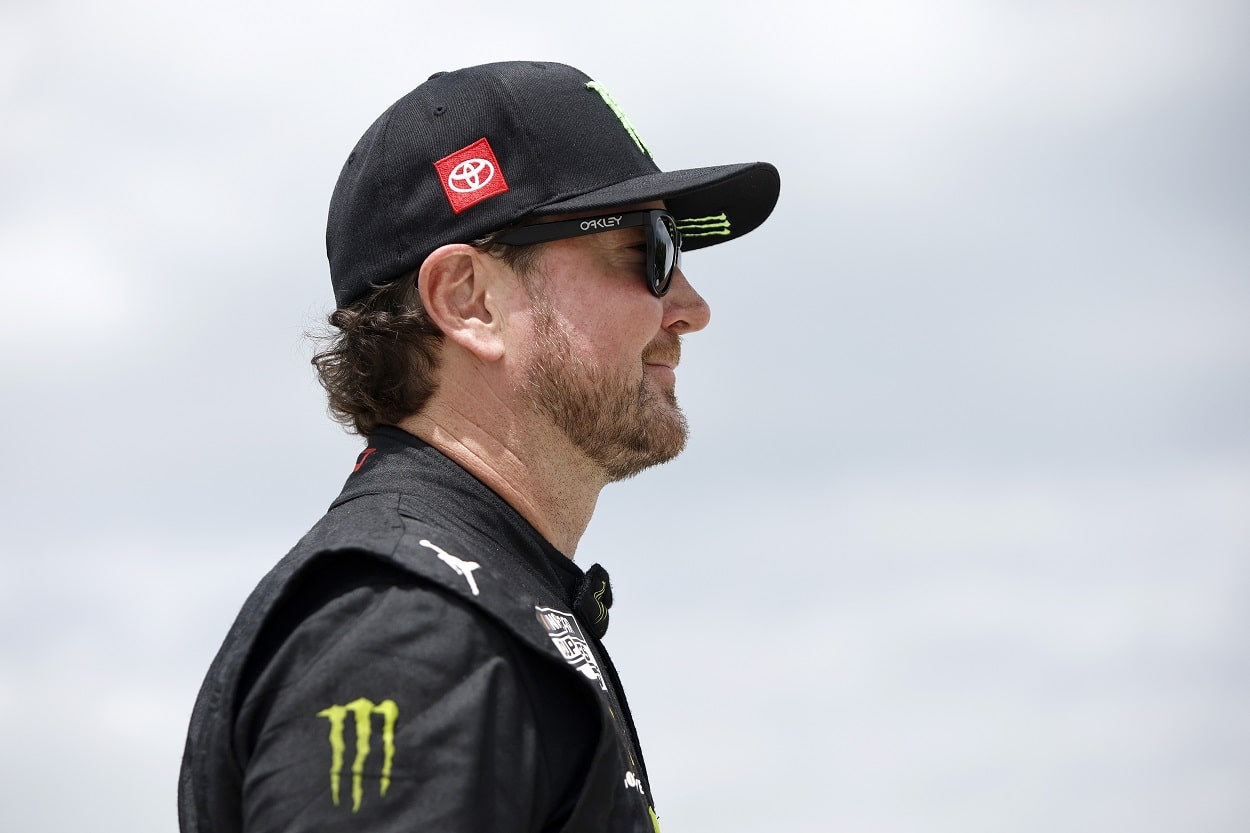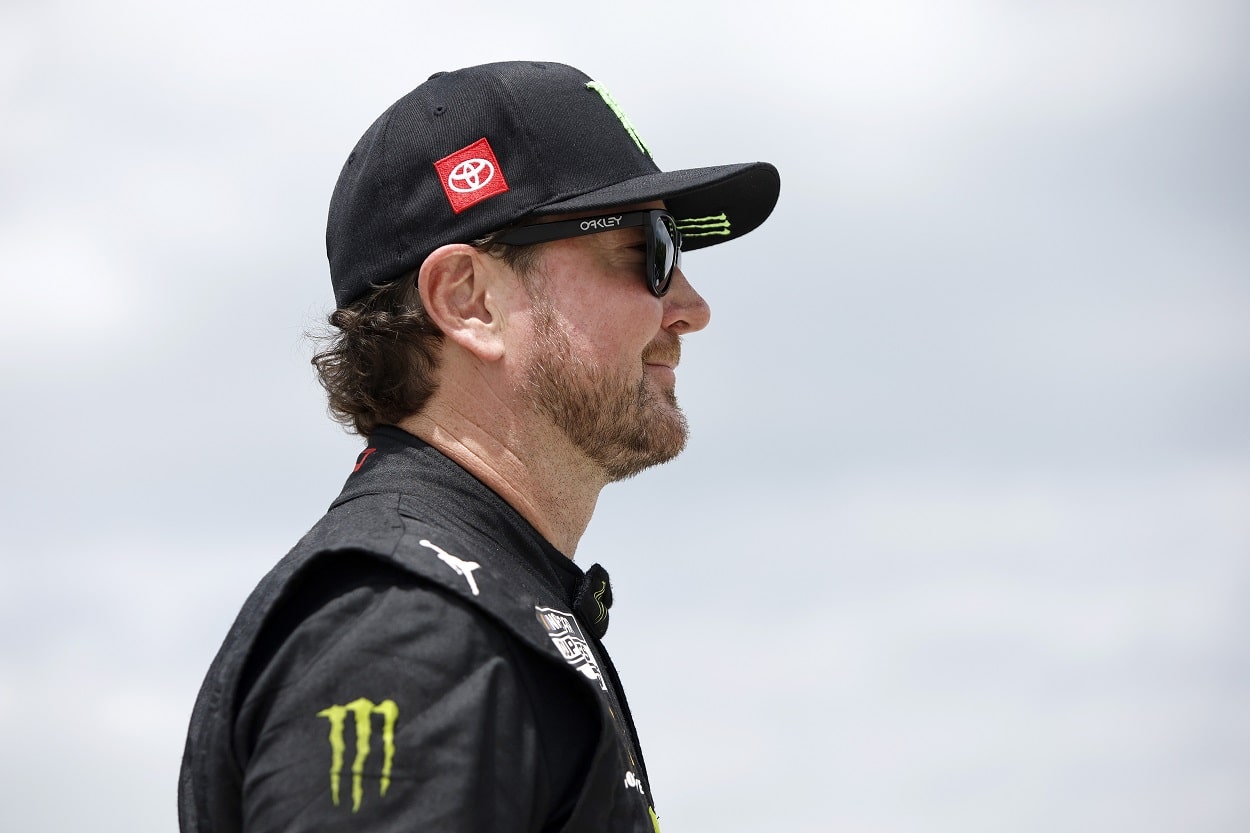 The Next Gen race car, which NASCAR debuted in the Cup Series this season, has proven more durable than its predecessor, the so-called "Car of Tomorrow."
Part of the durability has been attained by increased rigidity, and now some drivers are saying they have safety concerns about the Next Gen car in the wake of Busch's injury.
"I don't think they understand the extent of it and actually the extent of how bad it is when you hit stuff," Stewart-Haas No. 4 driver Kevin Harvick said of NASCAR officials during an interview reported by NBC Sports. "I don't think anybody really understands, except for the drivers that have crashed into something, the violence that comes in the car. It doesn't seem to be a high enough priority to me."
Harvick was involved in a crash during practice earlier this season at Auto Club Speedway.
Daniel Suarez, the driver of the No. 99 Chevrolet for Trackhouse Racing, reiterated Harvick's concerns.
"It is a bit concerning that the impact that our friend Kurt Busch had in Pocono had this kind of results," Suarez said. "The impact didn't look that hard, but NASCAR has a very big group of smart people working on that, and I'm sure they're going to find answers to the questions we have."
NASCAR officials are reportedly considering changes to the SAFER barriers and are looking into safety improvements to driver helmets, similar to those made to NFL helmets to help prevent concussions.
Stats courtesy of Racing Reference
Like Sportscasting on Facebook. Follow us on Twitter @sportscasting19 and subscribe to our YouTube channel.