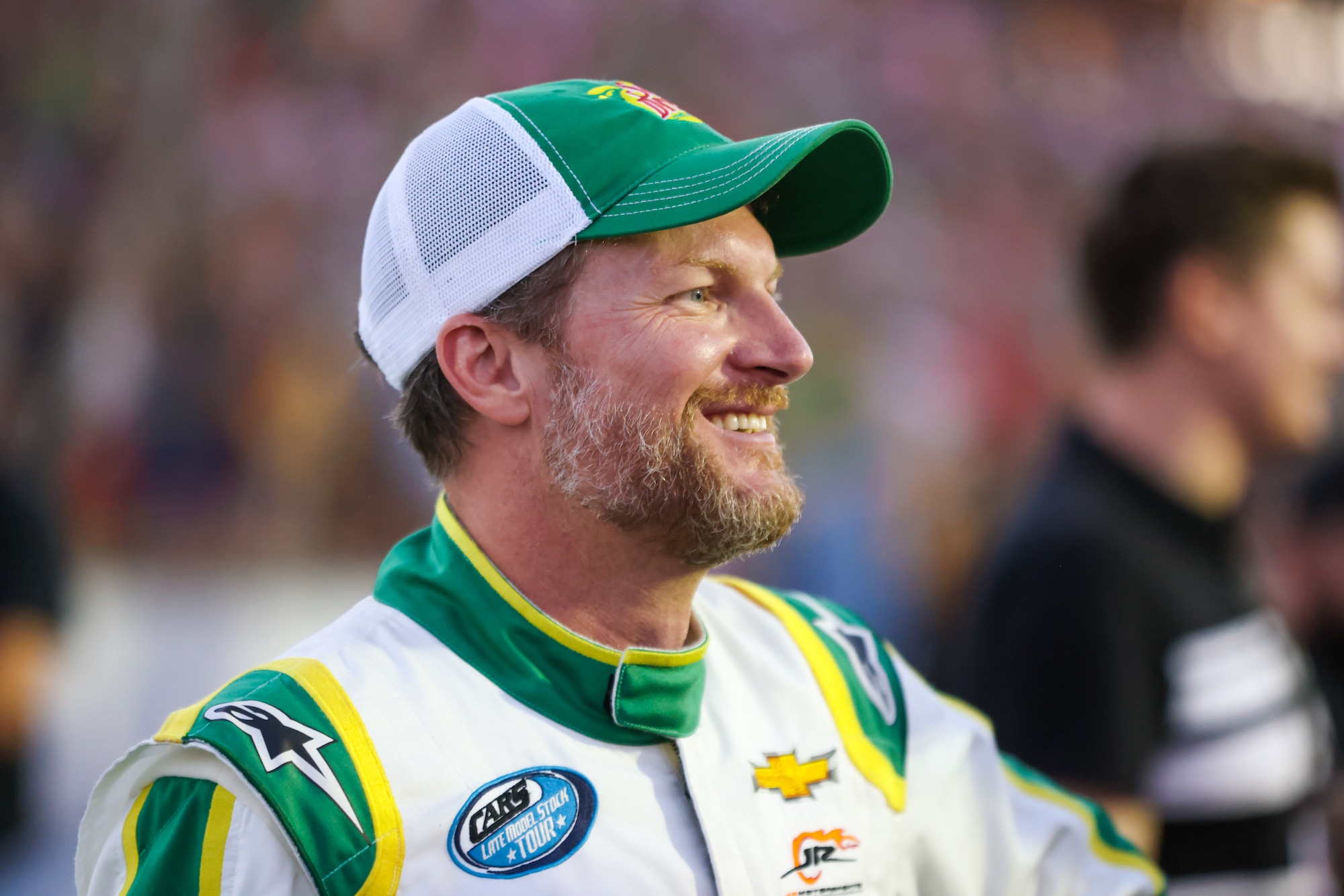 Dale Earnhardt Jr. Sends Twitter Into Frenzy With Hints on Kyle Busch's Future
Dale Earnhardt Jr. sent Twitter into a frenzy this week with a tweet hinting at where Kyle Busch might drive in 2023.
The speculation on Kyle Busch and where he'll be racing in 2023 has been going on for months. In recent weeks, the intensity has ramped up, with numerous teams reportedly in contention for the services of the two-time Cup Series champion.
Less than a week after the Joe Gibbs Racing driver suggested a decision on his future could be made in the next week to 10 days, Dale Earnhardt Jr., who is in the know about almost everything pertaining to NASCAR, added some fuel to the fire with a tweet offering a hint where Busch might be going next year. And the driver responded. 
Where Kyle Busch races in 2023 remains unclear
Since April, the future of Kyle Busch has been a massive question mark. That's when the driver told reporters at Talladega how he was unsure of his contract situation and referred them to talk with team owner Joe Gibbs. 
It's been a guessing game since. In this Silly Season, with numerous drivers signing new deals with their respective teams, including Busch's JGR teammate Martin Truex Jr., the one driver you would think teams would be beating down his door to sign has been in limbo. 
While he doesn't officially have a team for 2023, he's been rumored to drive for most of them, including 23XI Racing, Trackhouse Racing, Richard Childress Racing, Stewart-Haas Racing, and Kaulig Racing. 
Dale Earnhardt Jr. sends Twitter into frenzy
Since Busch suggested an announcement would be coming soon, the anticipation has understandably intensified. On Thursday, the Sport Business Journal's Adam Stern reported that the frontrunners for the services of the 37-year-old were 23XI Racing and Richard Childress Racing. 
Later in the day, Dale Earnhardt Jr., who is very active on Twitter, posted a simple tweet that hinted at where he thought Busch was headed as it included a bush, followed by a finger pointing to a magic 8-ball. Most fans interpreted that as Busch going to the No. 8 car and replacing Tyler Reddick at RCR.
Truck Series driver Carson Hocevar summed up Earnhardt's tweet best. "And you've successfully blown up Nascar Twitter more then it already was," he wrote.
Less than an hour later, Earnhardt was at it again. This time, he had the same bush and finger pointing emojis but followed it with 32 basketballs and an eye and ear. Translation: Busch going to 23XI racing I hear.
"The High Rock must b flowing tonight," Busch responded, referring to Earnhardt's vodka line. 
Dale Earnhardt Jr. wields influence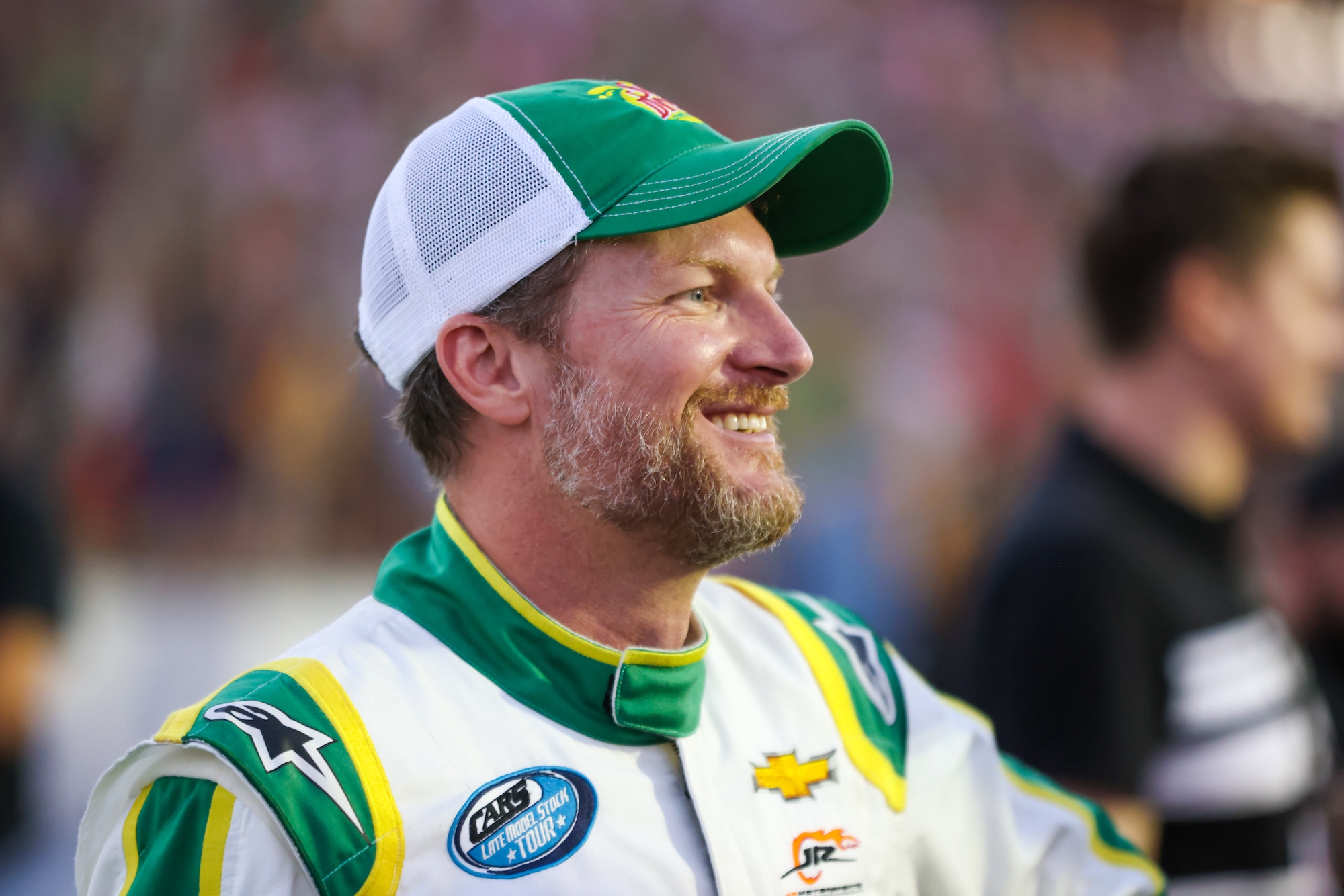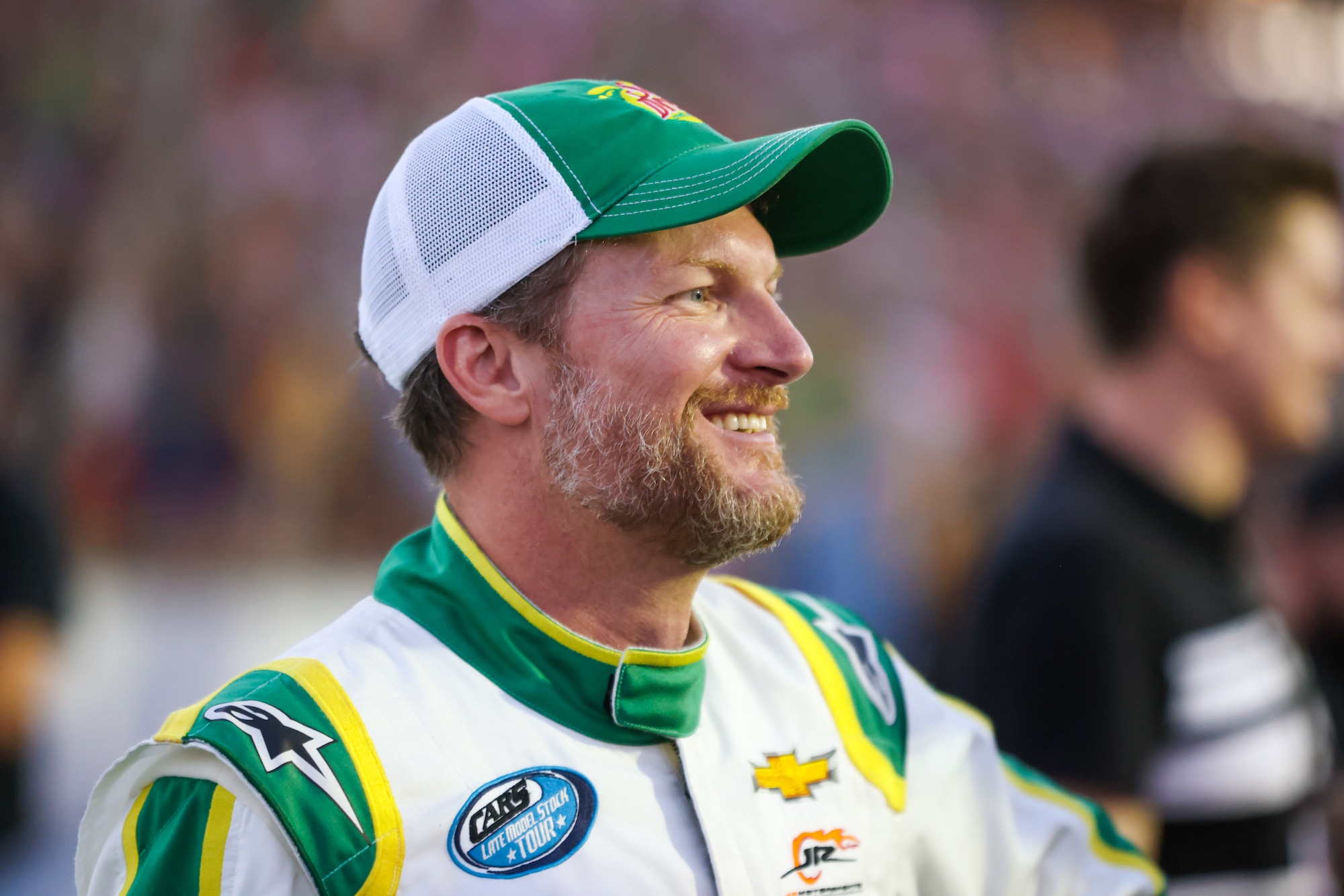 No one will deny that Dale Earnhardt Jr. has tremendous influence in NASCAR, even years after retiring from full-time racing. There are plenty of examples. The latest came this week when North Wilkesboro was announced as the host of the 2023 Cup Series All-Star Race. Junior has been talking about reviving the historic track for a couple of years now. He raced on it last week in a Late Model event to a packed house. 
That influence carries over to Twitter, as evidenced by his post on Thursday and the subsequent response. What's most interesting about that social media sequence of events is after Earnhardt posted the emoji-filled tweet about Busch going to RCR and before his second one about 23XI, Stern, who had initially reported how 23XI and RCR were vying for his services, tweeted an update, saying, "RCR is seen as the most likely landing spot for @KyleBusch."
"It is?" Busch asked, with several surprised face emojis.
Did Earnhardt's initial tweet about RCR prompt the reporter to provide an update on something he already knew but hadn't reported? Or, did the reporter get new info and the timing of his tweet was just coincidence? We'll likely never know that answer.
One thing is certain. The driver's fans are hoping, at a minimum, they get their answer on Busch's future very soon so the wild speculation and emotional swings that come with each report can finally come to an end.
Like Sportscasting on Facebook. Follow us on Twitter @sportscasting19 and subscribe to our YouTube channel.