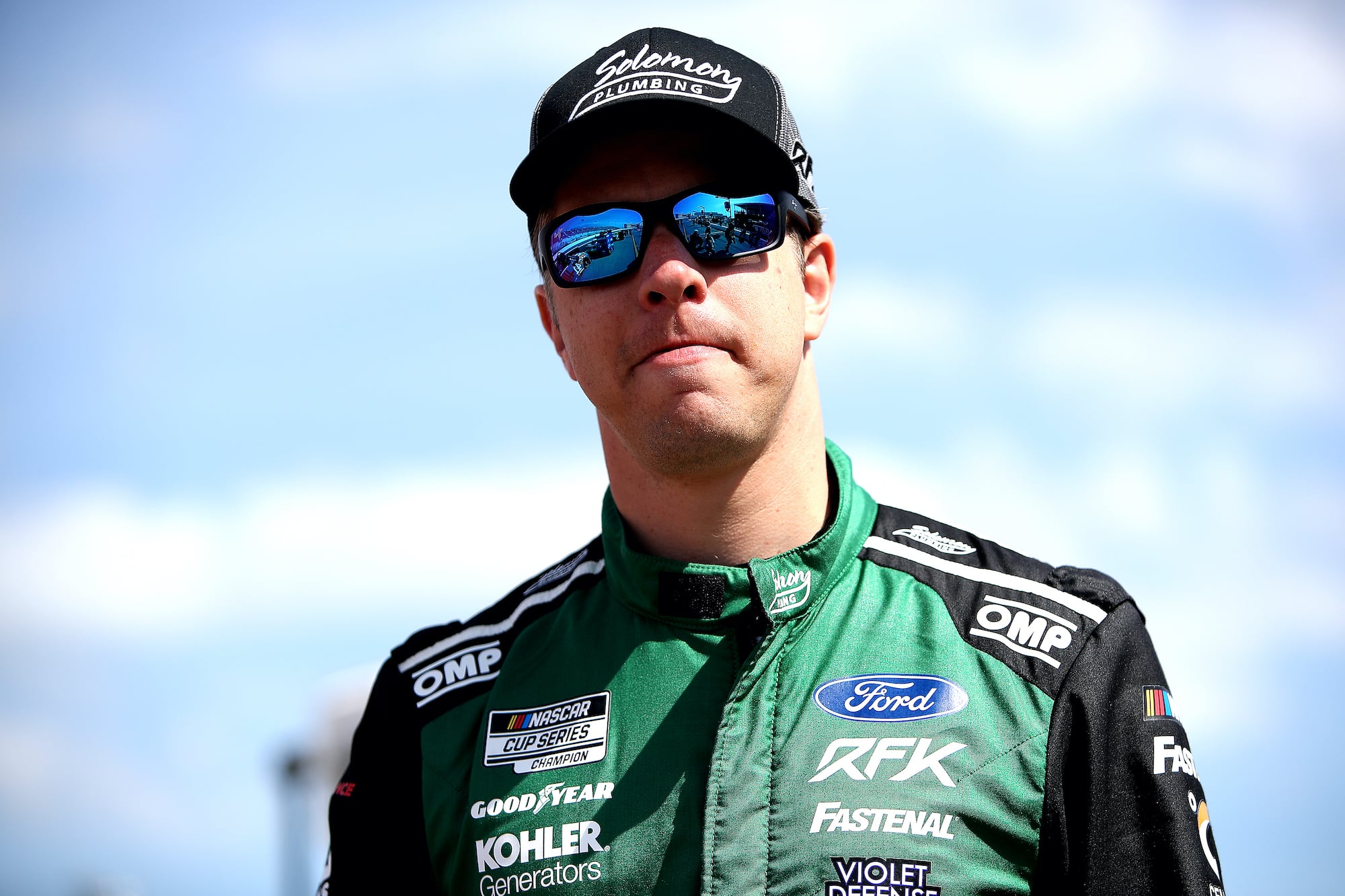 Brad Keselowski Questions Why Joe Gibbs Racing Hasn't Made Important Decision on Team's Future Driver Lineup
During an appearance this week on NASCAR Race Hub, Brad Keselowski didn't hesitate in questioning Joe Gibbs Racing and why the team hasn't already made an important decision on its future driver lineup.
Brad Keselowski views the world of NASCAR from a very different lens these days. That happened this off-season when he left Team Penske to become a driver and co-owner at Roush Fenway Keselowski. 
This first season in his new role, the 38-year-old driver has experienced his fair share of highs and lows. This week during a guest appearance on NASCAR Race Hub, the veteran driver talked about his team and also shared his thoughts on what's going on at Joe Gibbs Racing with Kyle Busch, making an interesting remark about who he thinks should be driving for the team in the future. And the future is now.  
Brad Keselowski discusses challenges as team owner at RFK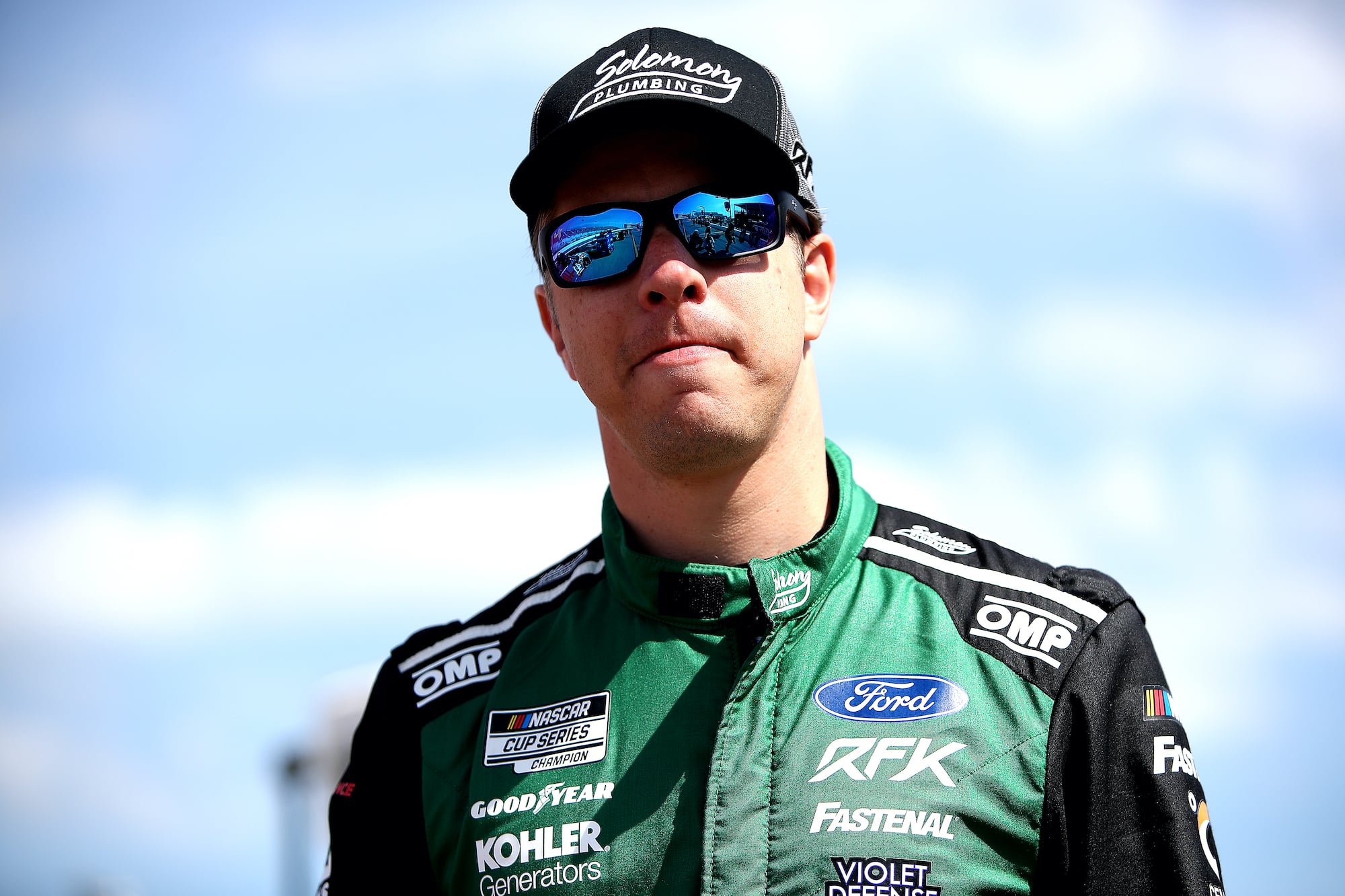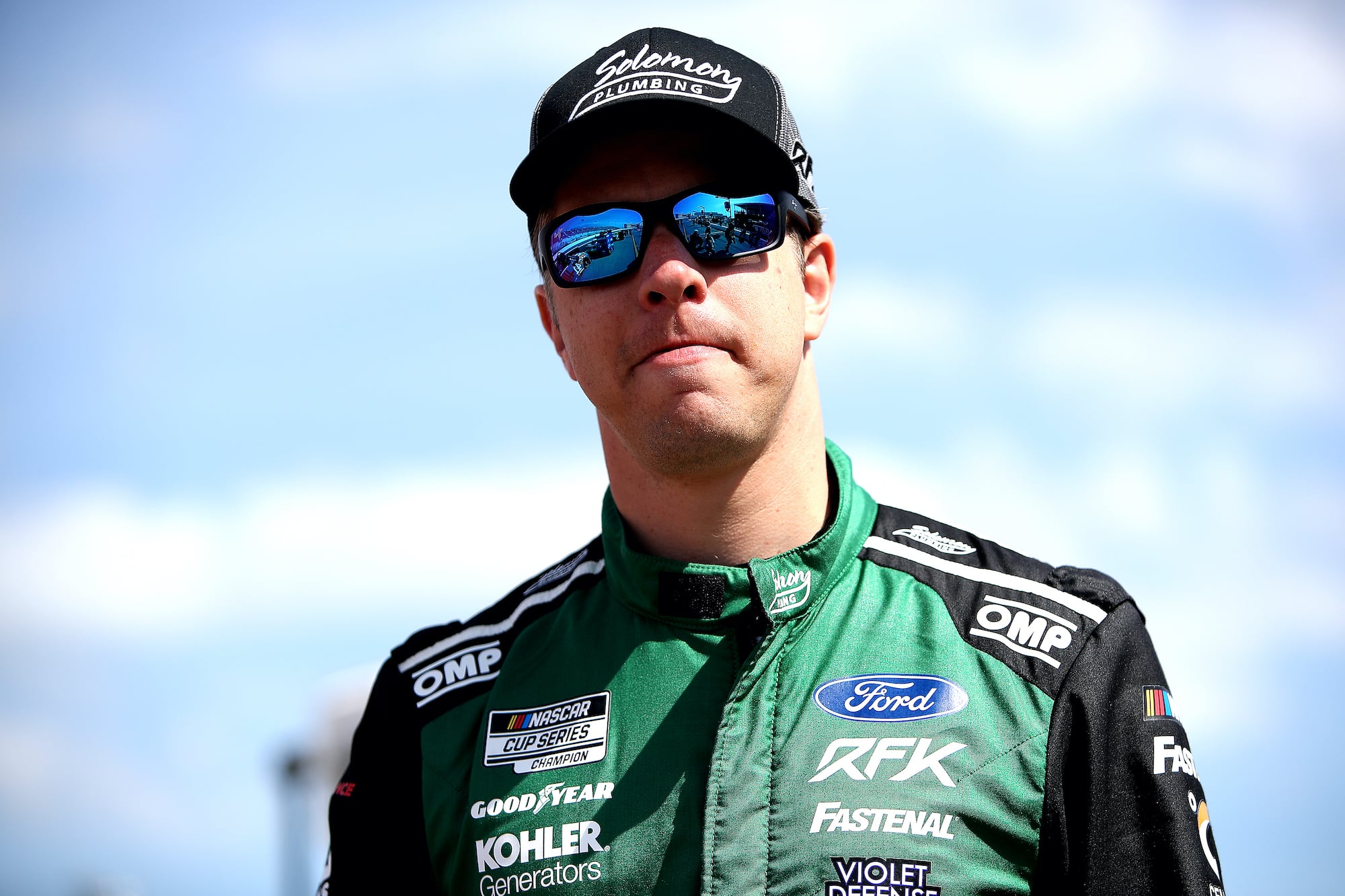 Brad Keselowski has been a regular guest on Race Hub in the past. This season the number of appearances has decreased with his increased responsibilities at RFK. During his latest visit, he talked about this year and the broadcast displayed a graphic that compared his season with his teammate Chris Buescher. 
The employee bested the employer in all but one category with a season-best finish of second versus seventh, top 10s at six versus three, and an average finish of 18.6 versus Keselowski's 19.0. The owner led more laps at 73 compared to Buescher's 23. 
After talking about high expectations at the start of the season when both drivers won their respective Duels at Daytona, Keselowski admitted this year has been a challenge.
"We've been on a big rollercoaster ride with ups and downs," he said. "We just don't have the vehicle performance on the mile-and-a-half tracks by any means. And even a little bit off on the short tracks. The road courses we've been very very competitive. Chris has shown that with a second-place finish at Sonoma but we need the speed at the tracks that matter, which is the mile-and-a-half — all of the tracks that we said the Toyotas were really good at. We need that kind of speed." 
Brad Keselowski questions Joe Gibbs Racing
Speaking of Toyotas, show host Kaitlyn Vincie asked Keselowski's thoughts on JGR's situation with Kyle Busch's potential departure and if he believed that Ty Gibbs was ready for the Cup Series. The 2012 Cup champion had a strong opinion on the subject.
"I don't see any reason why — I don't understand Kaitlyn why they're not putting him in the Cup Series right now," Keselowski said. "Personally, I would put him in one of those cars."
"Do you want to put him in one of your cars?" she asked.
"I don't think Joe Gibbs is going to let them put him in one of my cars," Keselowski laughed. "Just a hunch. I might be wrong, Joe. That said, I don't know why he wouldn't put him a Cup car right now and just go."
Joe Gibbs wanted Ty racing Xfinity in 2023 
While Keselowski knows there isn't a current seat available outside of JGR's alliance with 23XI Racing and Kurt Busch's continued absence, which is currently being filled by Gibbs, his insistence on the team promoting the 19-year-old to the Cup level is one that the JGR team owner hasn't shared in the past.
"We want to be real careful, take our time, and so really our goal was to keep him in Xfinity for two years, and so this is his first year really," Gibbs told the Charlotte Observer back in May. "I think he's had 23 or 24 Xfinity races, so the game plan is two years for sure in Xfinity. Make sure we don't rush him." 
That was the plan. The plan, according to Denny Hamlin, was also to call up John Hunter Nemechek should a replacement driver be needed. The 23XI Racing co-owner recently revealed on the Door Bumper Clear podcast that he was ready to pull the trigger on bringing the Truck Series driver into the No. 45 seat as a replacement for Busch, but after multiple discussions with Gibbs, those plans changed and the grandson got the call. 
In three races, the teenager has put together impressive runs, including 16th at Pocono, 17th at Indianapolis, and 10th at Michigan. 
Keselowski can see it. Everyone else can see it. Ty Gibbs is ready for a full-time Cup ride. The only question seems to be whether it's going to be at JGR or 23XI.
Like Sportscasting on Facebook. Follow us on Twitter @sportscasting19 and subscribe to our YouTube channel.