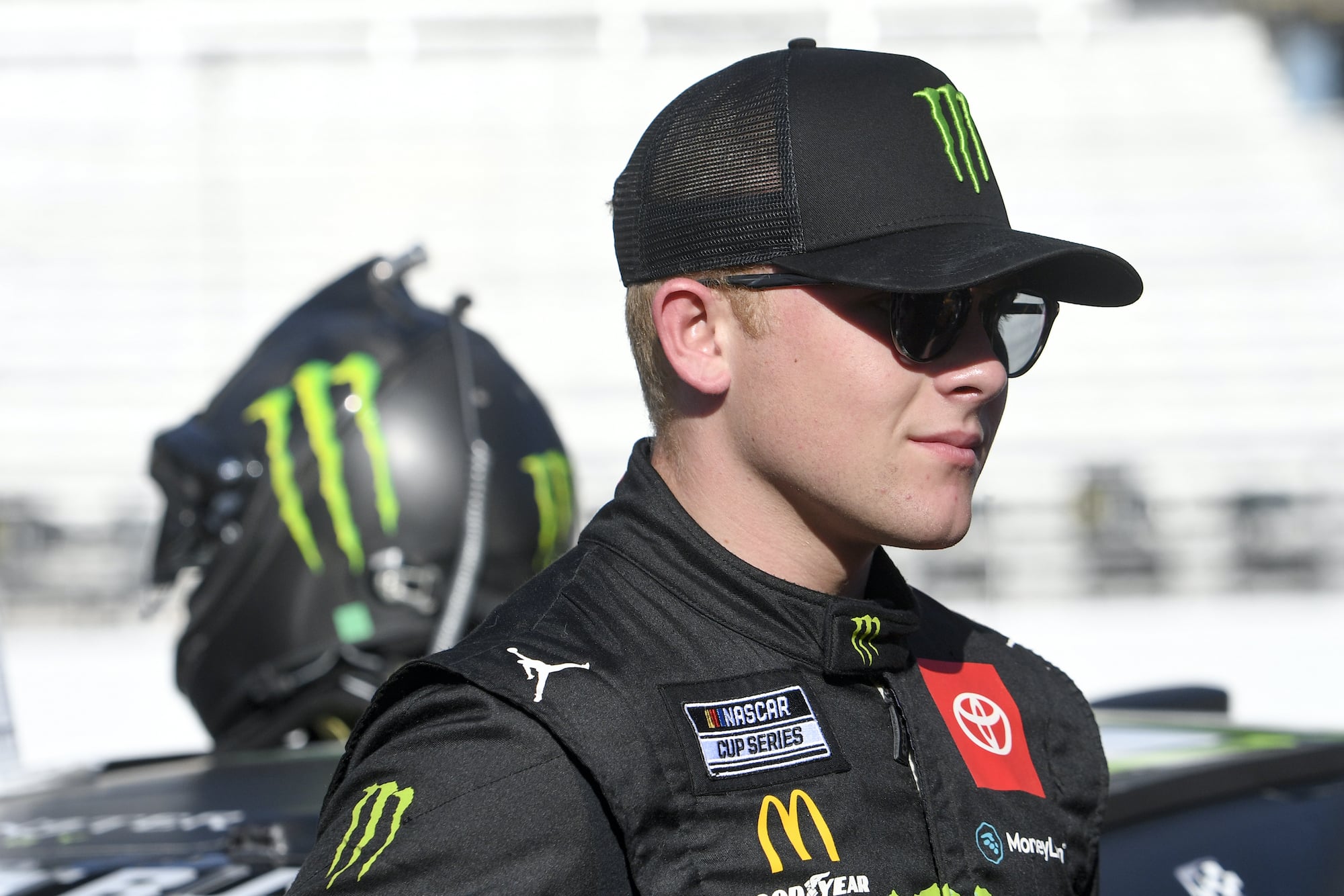 Denny Hamlin Reveals Ty Gibbs Wasn't First Choice to Replace Kurt Busch and Admits Decision-Making Process Was a 'Complete Clusterf***'
Ty Gibbs made his Cup Series debut at Pocono, replacing the injured Kurt Busch. According to Denny Hamlin, the 19-year-old wasn't the team's first choice and the decision-making process was a "complete clusterf***".
Ty Gibbs has impressed in his first two Cup Series races serving as a substitute for Kurt Busch, earning a couple of top-20 finishes at Pocono and the Indy Road Course in the 23XI Racing car. This week during an interview, Denny Hamlin said it's been nice to see Gibbs running well in the No. 45 car but he also candidly admitted the 19-year-old grandson of Joe Gibbs was never part of the original plan. The team co-owner revealed someone else had been fitted, prepped, and ready to replace the injured Busch but a last-minute change of plans put the inexperienced driver in the seat. 
Ty Gibbs named as Kurt Busch's replacement
Ty Gibbs battled Noah Gragson and finished second in the Xfinity Series race at Pocono a couple of weeks ago and thought he was done for the weekend. However, things abruptly changed and he got the call that he would be substituting for Kurt Busch, who was sitting out due to concussion-like symptoms after suffering a hard hit in qualifying the day before.
Despite Gibbs's high level of success in Xfinity, no one expected much out of the young driver simply because he had yet to make a single lap in the Next Gen car. He changed a lot of minds at Pocono, not only running a clean race but earning a 16th-place finish. 
With Busch not receiving medical clearance for a second week, Gibbs was put back into the seat for the Indianapolis Road Course. Once again, he proved more than capable, finishing 17th. 
Ty Gibbs wasn't first choice, according to Denny Hamlin
During an interview this week on the Door Bumper Clear podcast, Denny Hamlin talked about the weekend's race at Indy and was asked about the process of deciding on Gibbs as Busch's replacement. The three-time Daytona 500 winner candidly admitted the decision-making process was chaotic.
"It was a complete clusterf***," Hamlin said. "We didn't know what we were doing. We must have changed the plan three times the night before the race because we had had protocols to put John Hunter (Nemechek) in. We had planned for John Hunter in January. We had him fitted in the car. We had his insert, how much he needs to be raised up, the pedals. We had all of our presets.
"Then as this happens, I talk to Joe, tell him what's going on, and then obviously, should we put Ty in the car question comes up. We just go back and forth and back and forth. I must have told the people at the track — 'Alright, this is the plan' — three different times and there was three different drivers every time. It was a very late, last-minute thing and we just thought that Ty needed to get some seat time." 
What happens with Gibbs in future?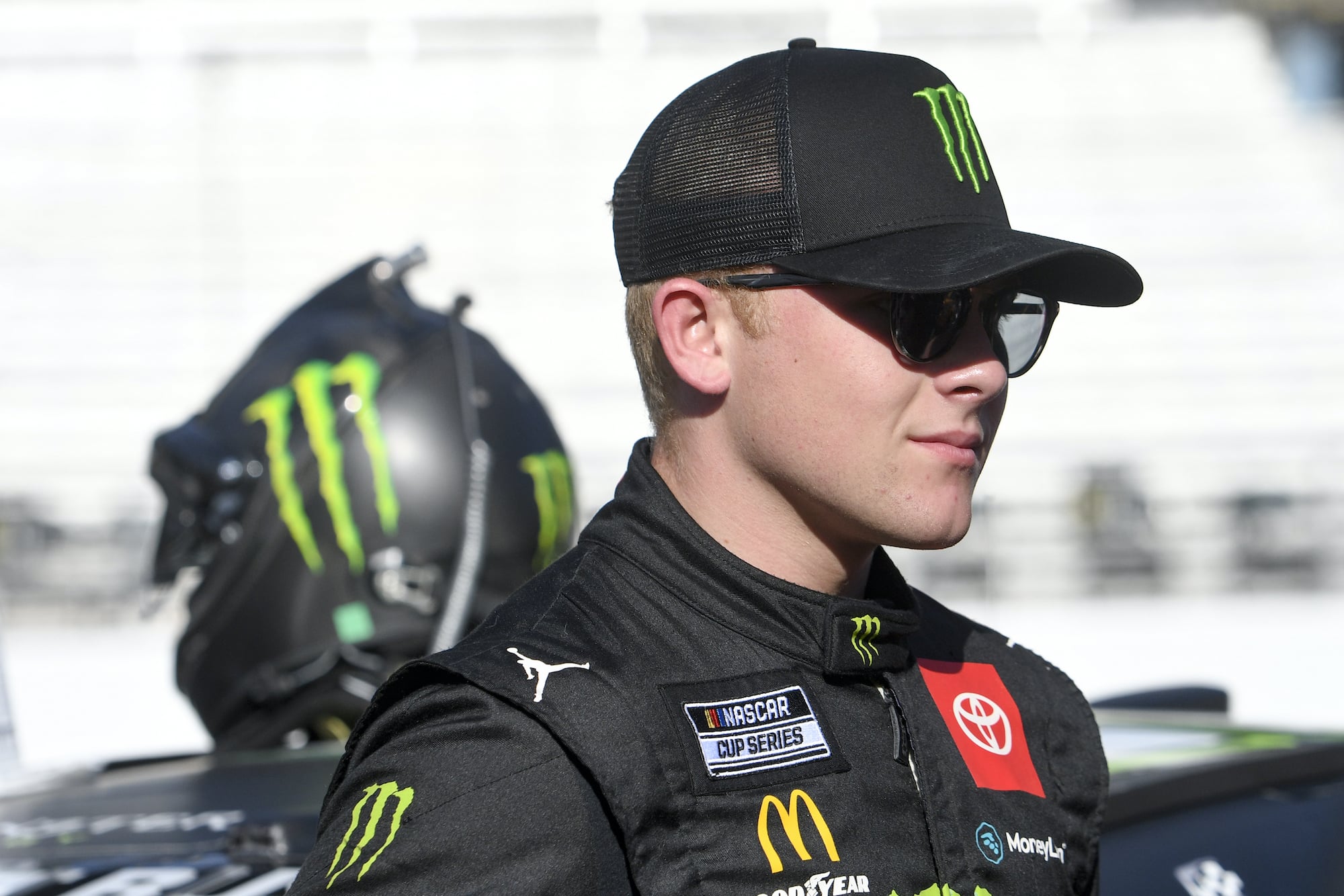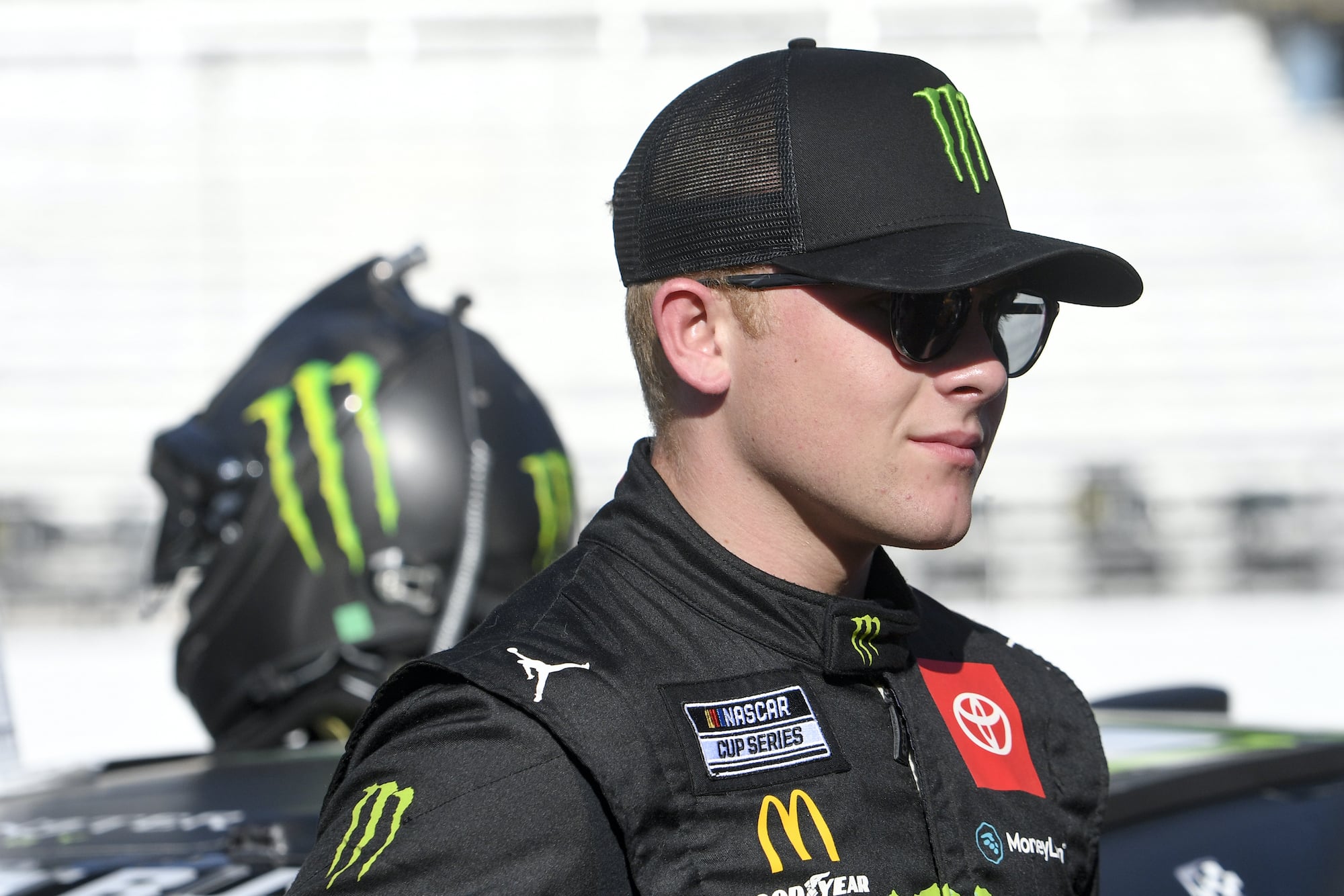 Hamlin's acknowledgment that the seat was initially designated for John Hunter Nemechek shows that Gibbs was not even a consideration at the start of the season. However, with his continued success in his sophomore season, including four wins, things have obviously changed. 
When asked if Gibbs is ready for Cup racing, the Joe Gibbs Racing driver, once again offered a candid response.
"I mean, the only way he'll learn is by fire," Hamlin said. "I think the longer that you wait, the more you get behind us. In the Generation 6 car we had the same basic car on the same tracks for a decade. A rookie had no chance to come in and beat us veterans that had been racing for years with the same car on the same track. We just had too many notes. Obviously, I've been in the sport a long time, I couldn't get around the Indy road course if I had to yesterday. 
"It's going to be rough. It's going to be rough for a few years and I try to tell Ty that, 'Dude, the fence between Xfinity and Cup is a really tall one. These guys don't screw around over here. You miss one corner, the difference between qualifying 10th and 25th. Xfinity Series you're going to go as far back as 12th.' It's going to be a project. It's going to take some time for sure but I think trial by fire is the best way." 
Based on Hamlin's words, Gibbs might not be "ready," but the results in his first two Cup runs are more than enough to suggest that he should at least be given a chance. The question is whether it's in Busch's No. 45 car if he decides to retire, or potentially in his brother Kyle's car if JGR fails to re-sign him for next season.
Like Sportscasting on Facebook. Follow us on Twitter @sportscasting19 and subscribe to our YouTube channel.