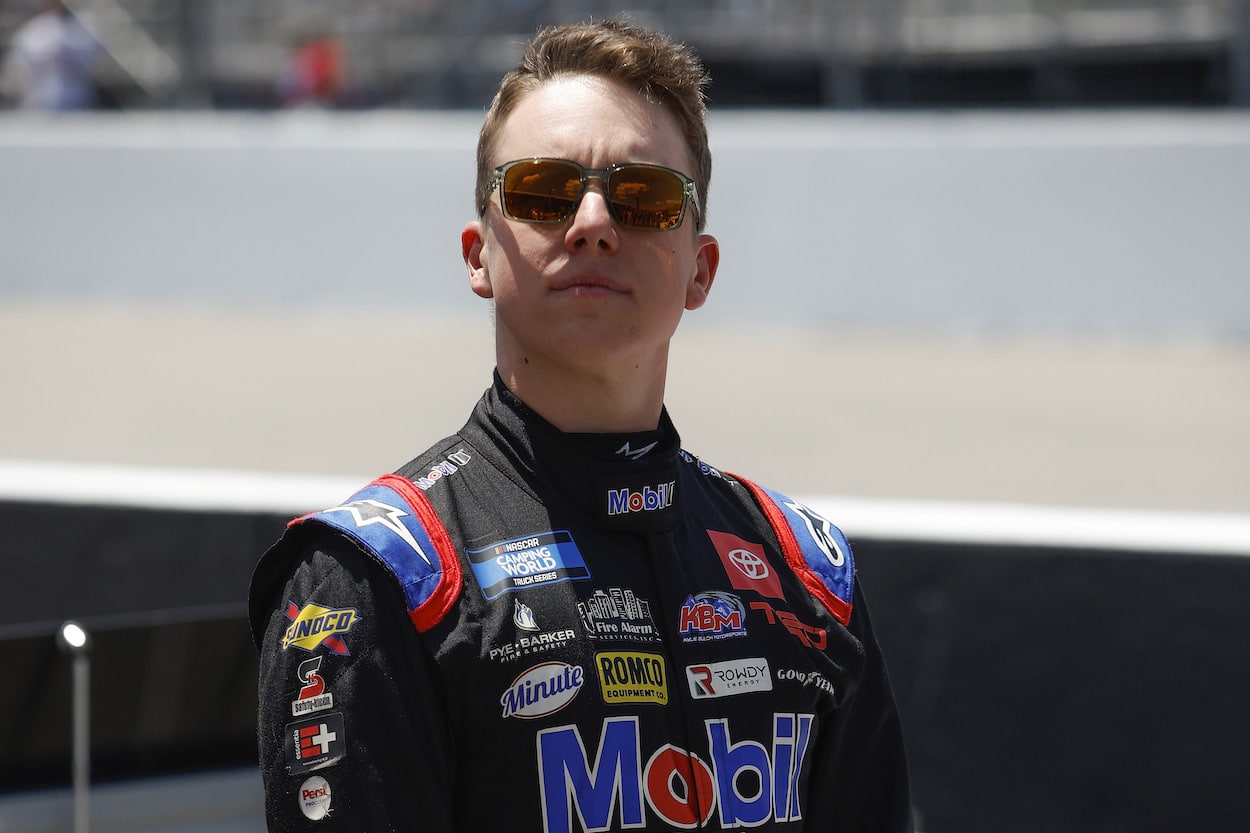 John Hunter Nemechek Has Done Enough To Be Martin Truex Jr.'s Replacement At Joe Gibbs Racing
If Martin Truex Jr. chooses to retire, Joe Gibbs Racing could turn to John Hunter Nemechek as his replacement.
John Hunter Nemechek made a large bet on his career in 2021 when he dropped back from the NASCAR Cup Series to return to the Camping World Truck Series. Nearly two years later, that wager could pay off with a big return that might hang on the decision of a former Cup Series champion.
Nemechek ran the full 2020 Cup Series schedule as a rookie in the No. 38 car for Front Row Motorsports but managed just three top-10s and finished 27th in the points standings, which is a pretty typical season for an FRM car. 
The organization has not had a driver finish higher than 25th in the points standings since its inception in 2005 except for the playoff appearance Chris Buescher earned with a Pocono win in 2016 and the postseason spot Michael McDowell claimed with his 2021 Daytona 500 triumph.
John Hunter Nemechek took a step back to try to advance his career
Instead of a potential career filled with finishes in the back half of the field, John Hunter Nemechek made the uncommon choice to return to the truck series full-time and have a legitimate chance to compete for race wins and championships in the No. 4 truck for Kyle Busch Motorsports.
The first half of Nemechek's idea has worked. He led the truck series with five wins and 12 top-5s in 2021 before finishing third in the championship battle after a seventh-place run at Phoenix Raceway to end the year.
He has another win this season at Darlington Raceway — narrowly escaping injury afterward — and leads the series with four pole awards while sitting fourth in the points standings. 
In addition, Nemechek has run for Joe Gibbs Racing on a part-time basis in the Xfinity Series. He won in the No. 54 car in the fall 2021 race at Texas Motor Speedway in his second race for the organization, and he nearly won this year's event at Richmond Raceway before teammate Ty Gibbs shoved him up the track on the final lap.
Nemechek has had the necessary success to draw the attention he needed in the lower series; now he has to wait for one of JGR's current Cup Series drivers to make a decision on his future.
Martin Truex Jr. has not yet decided to return for 2023
In early June, 42-year-old Martin Truex Jr. said he is not sure whether he will retire or stay in the No. 19 car for JGR next season.
"It's a big decision and a lot of factors," Truex said, per NASCAR.com. "I would say within a couple weeks, you guys will know what I'm doing."
Truex has had an incredibly successful NASCAR career. He ran his 600th career Cup Series race Sunday and has won 31 races in 17 full-time seasons, which ranks sixth among active drivers. He won the Cup Series title in 2017 and earned back-to-back Xfinity Series championships in 2004-05. Truex is the 32nd driver to reach 600 starts in the Cup Series and one of 39 drivers all-time to win at least one race in NASCAR's top three series.
Should Truex decide to retire, the list of potential replacements who already have ties to JGR and Toyota would be relatively small.
Nemechek likely already on short list for JGR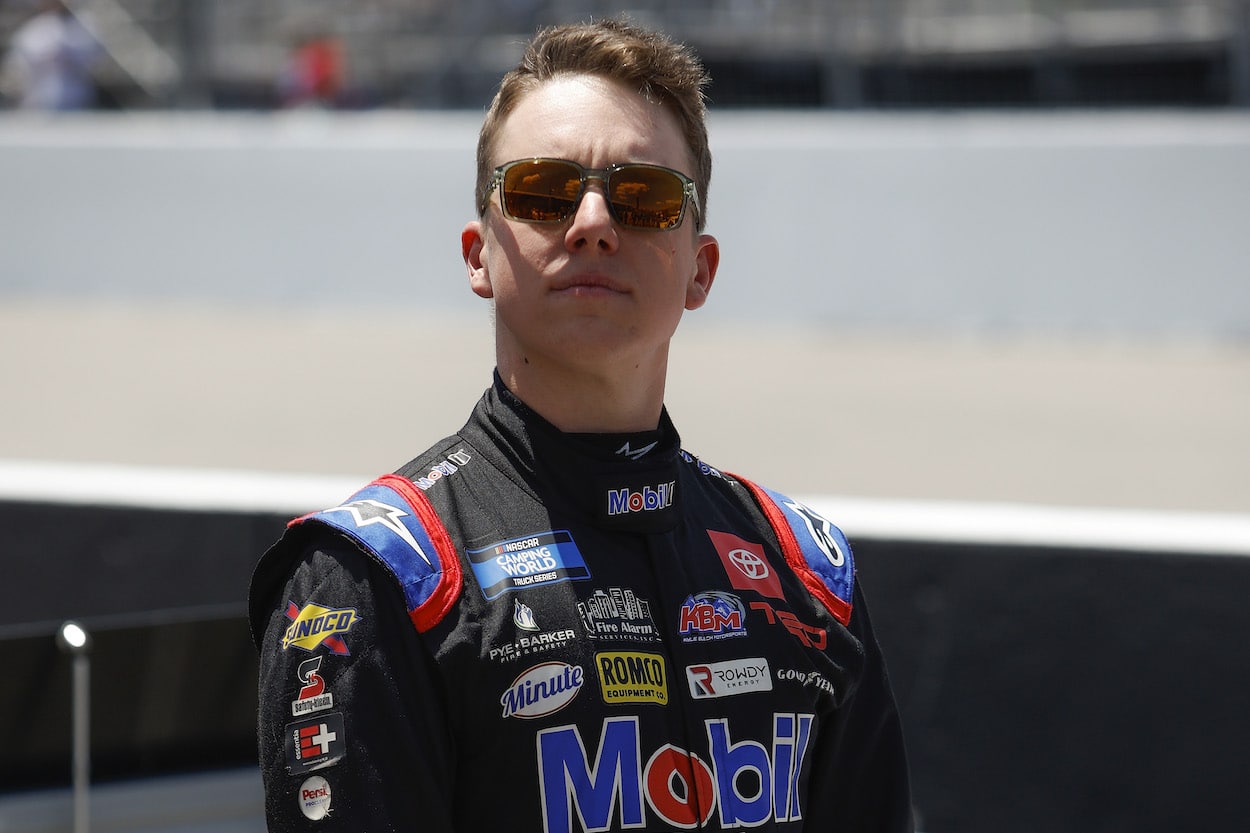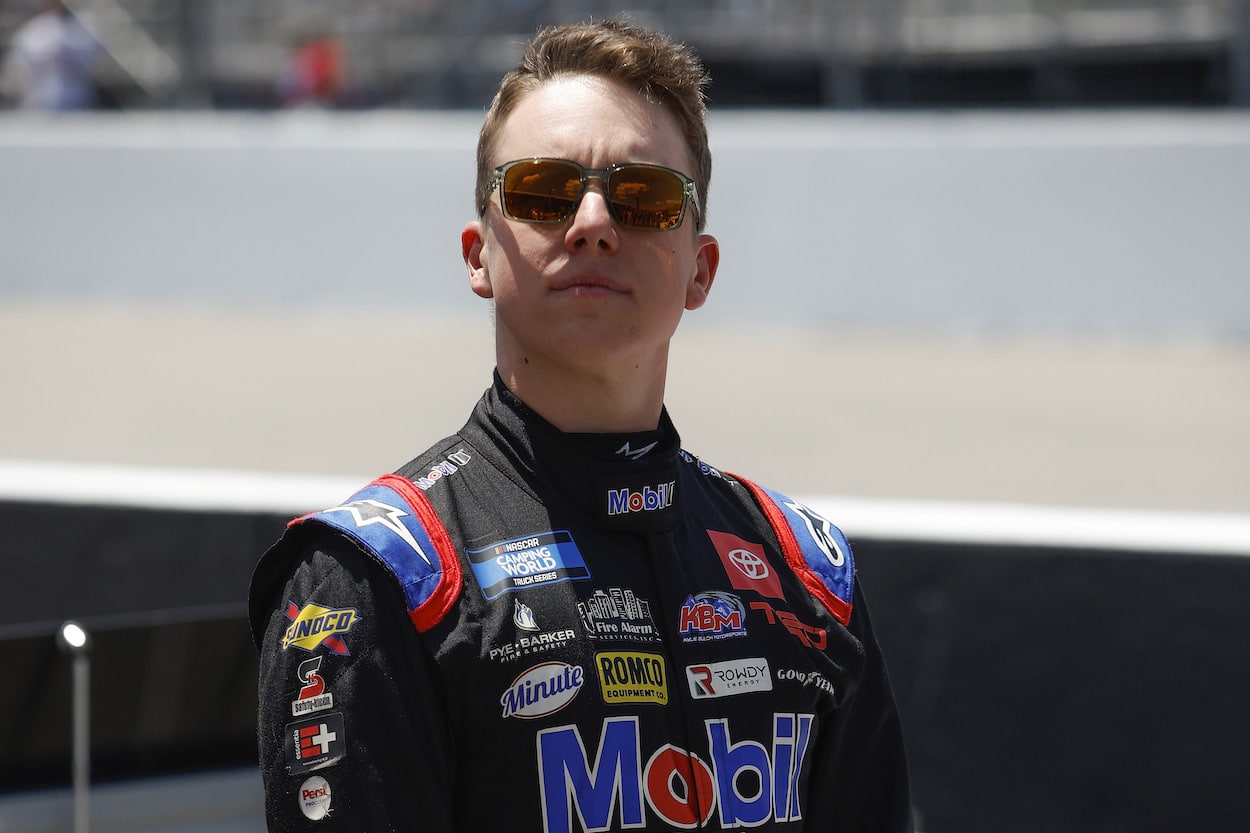 Ty Gibbs is the obvious top choice. He is the grandson of team owner Joe Gibbs and has won seven of his first 32 career Xfinity starts since he debuted in 2021, including three this season. However, Joe Gibbs has already said he would prefer to give his 19-year-old grandson at least one more full year in the Xfinity Series before bringing him to NASCAR's top level.
Brandon Jones currently drives the No. 19 JGR car in the Xfinity Series and has been in that seat since 2018 with five wins, including the race in April at Martinsville Speedway. He has done everything except qualify for the Championship 4 during those five seasons but could be primed to make the leap to the Cup Series at age 25.
However, John Hunter Nemechek is the only full-time Toyota driver in one of the lower two series who has Cup Series experience, and that could be a big factor if JGR wants the performance of the No. 19 car to pick up where Truex might leave off.
Nemechek played the long game with his decision to return to the trucks late in 2020, but it might end up as the step back that eventually brings him several steps forward if he can land a full-time deal with one of the premier teams in the sport.
All stats courtesy of Racing Reference.
Like Sportscasting on Facebook. Follow us on Twitter @sportscasting19 and subscribe to our YouTube channel.