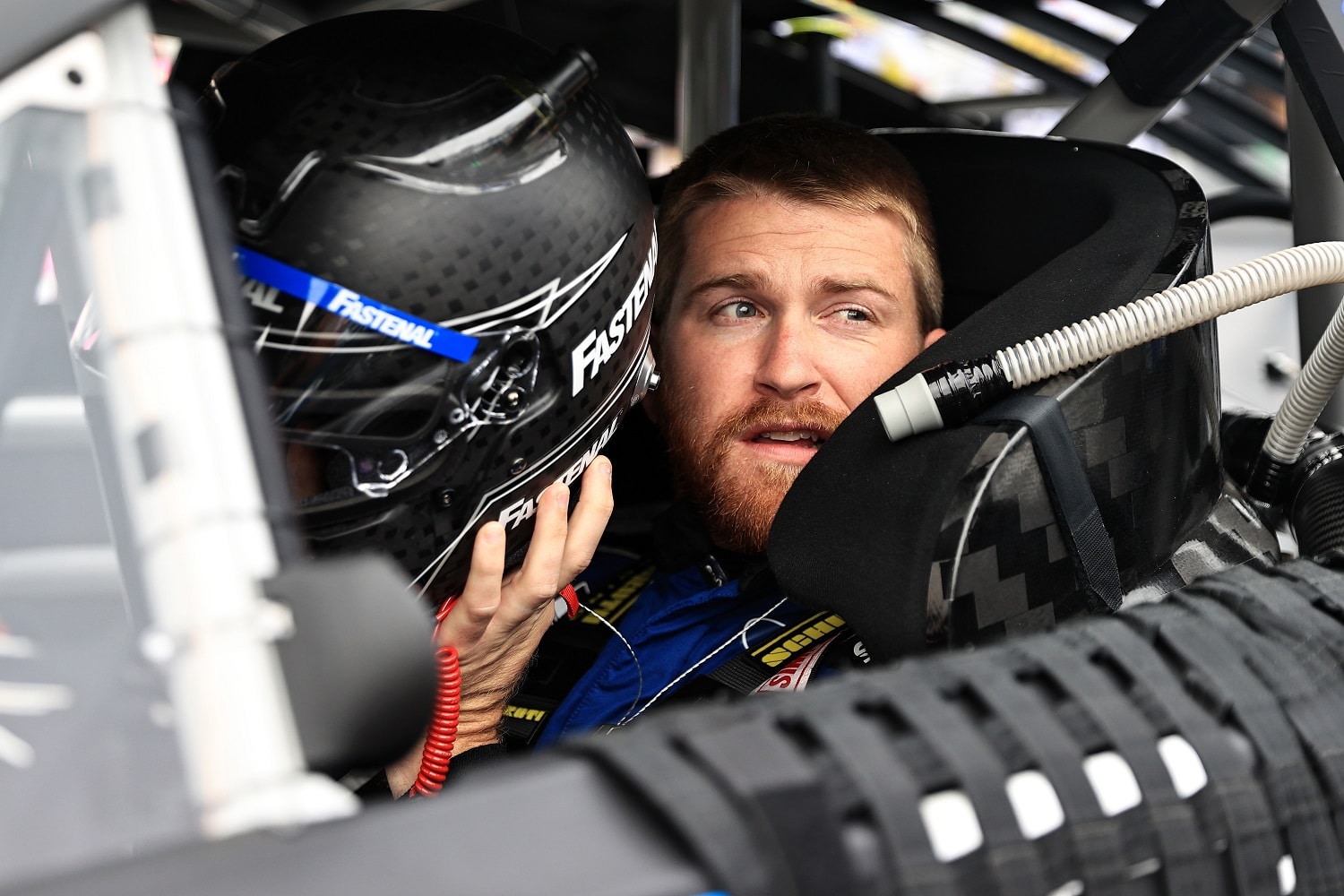 Chris Buescher's Season: Under Quarantine, Upside Down, on Fire
Chris Buescher's car caught fire in the pits last weekend, nearly costing him a top-10 afternoon.
With apologies to Kurt Busch, who is missing his third race with concussion-like symptoms, Chris Buescher has endured the most physically trying 2022 season of any NASCAR Cup Series driver. If there's justice in the sport, he'll find a way to win one of the four remaining regular-season races and squeeze into the playoffs.
Charlotte was the start of two wild months for Chris Buescher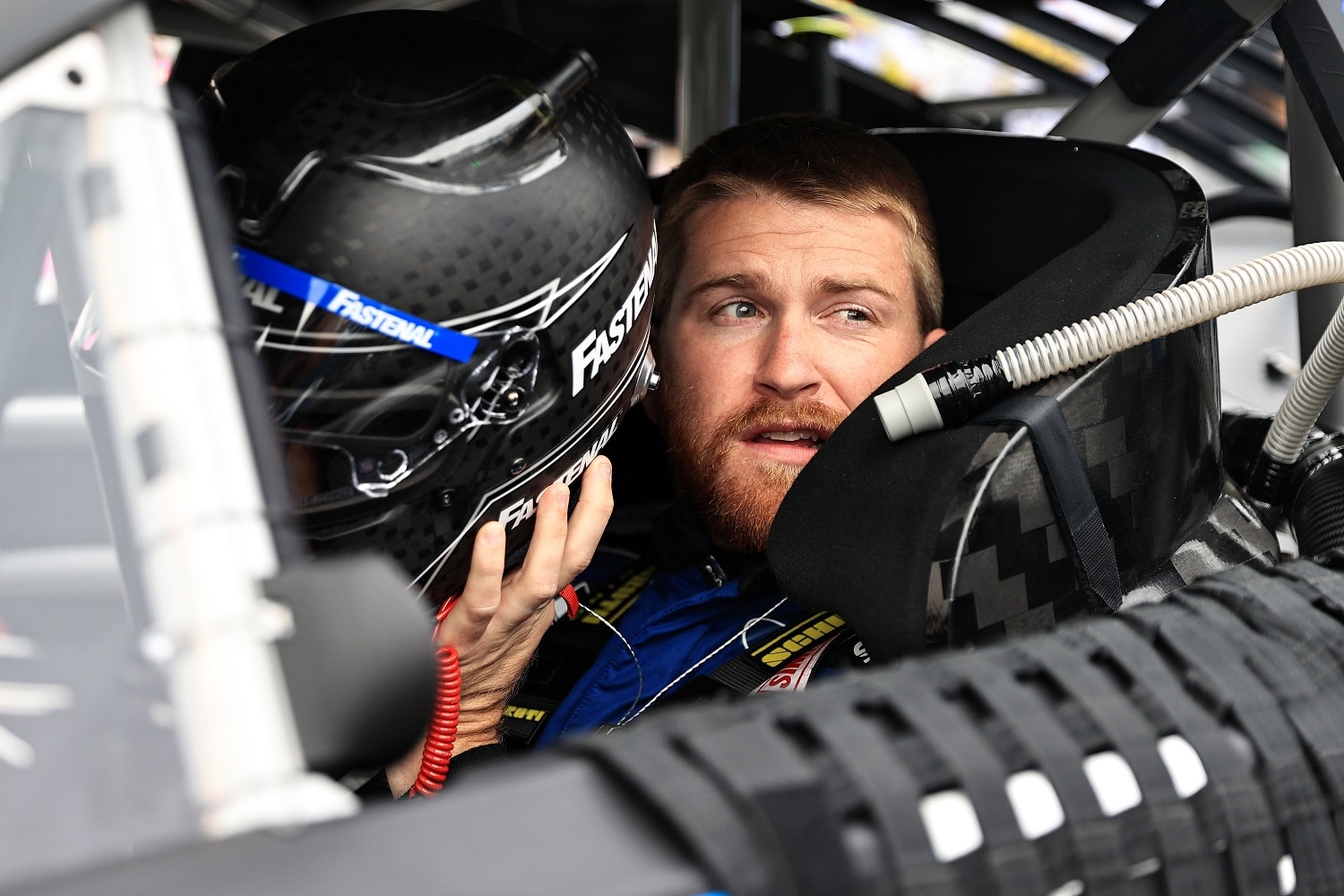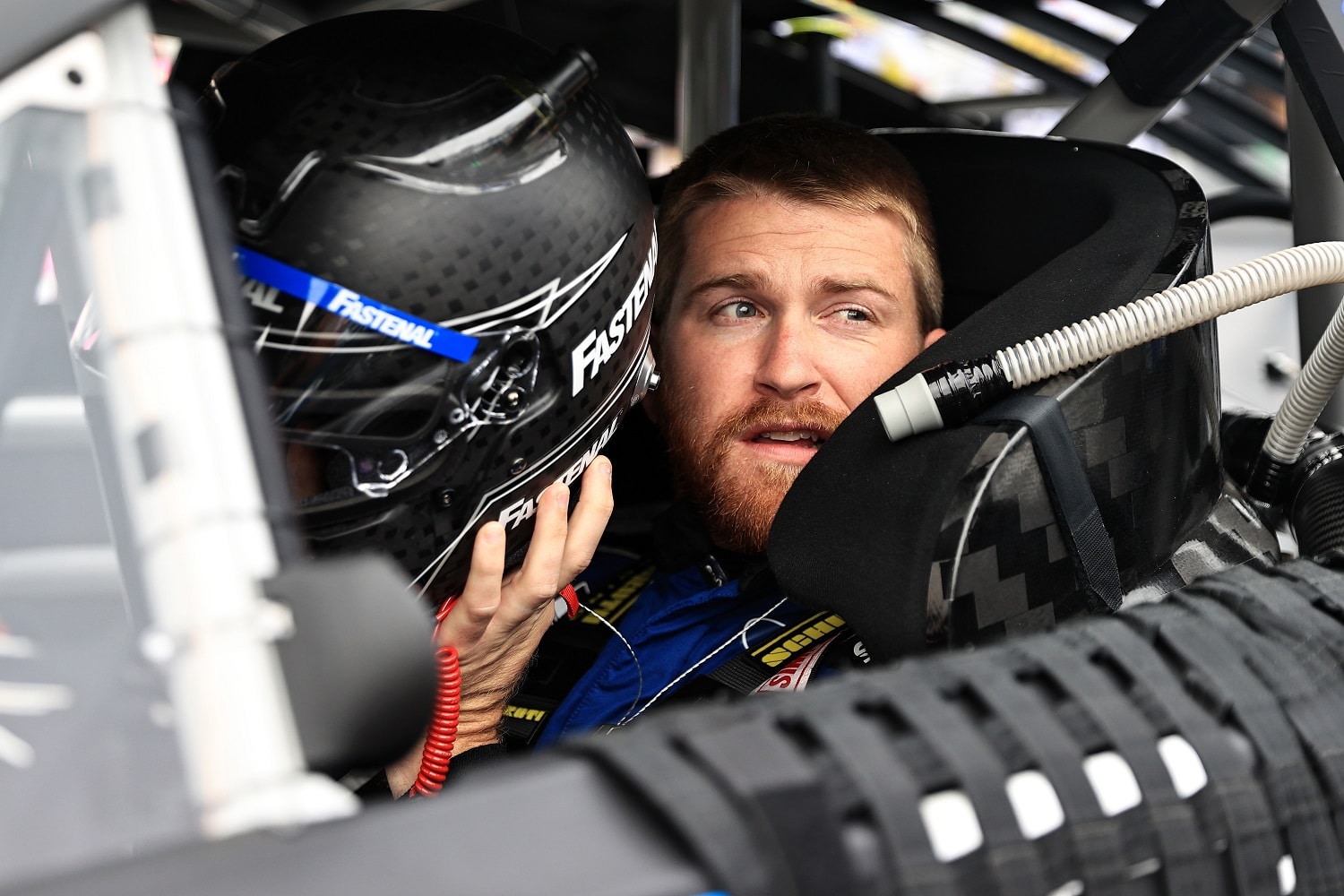 Chris Buescher kicked off his year by getting a new boss and teammate in a two-for-one deal as Brad Keselowski arrived at the former Roush Fenway Racing as both a driver and co-owner.
That didn't exactly turn his life inside down, but Lap 347 of the Coca-Cola 600 at Charlotte Motor Speedway did. That was when he became the first driver to roll a Next Gen car courtesy of an assist from a Daniel Suarez spin that sent the No. 17 Ford flipping 4 ½ times. It left Buescher strapped hanging upside down for several minutes until the safety crew could tip the car back over onto what was left of its four wheels.
That was followed immediately by a week off that was unrelated to the wreck. Rather, Buescher tested positive for COVID-19 and was replaced at World Wide Technology Raceway by truck series standout Zane Smith, who finished 17th.
Buescher rallied in impressive fashion by returning a week later to finish second on the Sonoma road course. But the two wild months weren't over.
Chris Buescher's car caught fire at Indianapolis Motor Speedway
Kyle Larson's fierce wreck with Ty Dillon and the wild cavalry-charge restart in overtime dominated the headlines following last weekend's Verizon 200 at the Brickyard. That relegated Chris Buescher's adventure to back-page news.
Coming onto pit road for a scheduled pit stop late in Stage 1 of the NASCAR Cup Series race, Buescher saw white smoke from the right side door. The cause was traced back to a hit to the side of the car that bent the exhaust pipes.
As the cliché goes, where there's smoke, there's fire.
"I was kind of putting up with it," Buescher said, according to NBC Sports. "When we hit pit road, I think just the slowing down and probably the (pipe's) backfire, the flames coming out as we hit pit road, finally set it ablaze."
The white smoke started turning black. The RFK Racing crew saw what was happening and helped extinguish the flames. Buescher stayed in the car while that was going on, but it was a close call. A second or two more, the driver said, and he would have bailed out of the Ford.
That would have ended Buescher's race because there would have been a mandatory trip to the infield care facility. Hanging in allowed him to finish 10th.
"We're not quitters," Buescher said. "We're going to keep after it and get all we can every week."
Watkins Glen might be the best chance
With just one top-five showing and 23rd place in points, the 2022 season looks like the worst of Chris Buescher's three at Roush Fenway Keselowski Racing. However, it's been a tough year overall for the organization in the first season of Next Gen racing, and Buescher is roughly on par with teammate Brad Keselowski's point total despite missing a race.
Buescher hasn't been back to the playoffs since 2016, his first full season in the Cup Series, and needs a victory between now and the Daytona summer race to qualify this time.
His best shot at visiting Victory Lane might come in two weeks at Watkins Glen. In his three most recent races on road courses, Buescher has finished second at Sonoma, sixth at Road America, and 10th at Indianapolis.
All stats courtesy of Racing Reference.
Like Sportscasting on Facebook. Follow us on Twitter @sportscasting19 and subscribe to our YouTube channel.
Got a question or observation about racing? Sportscasting's John Moriello does a mailbag column each Friday. Write to him at [email protected].