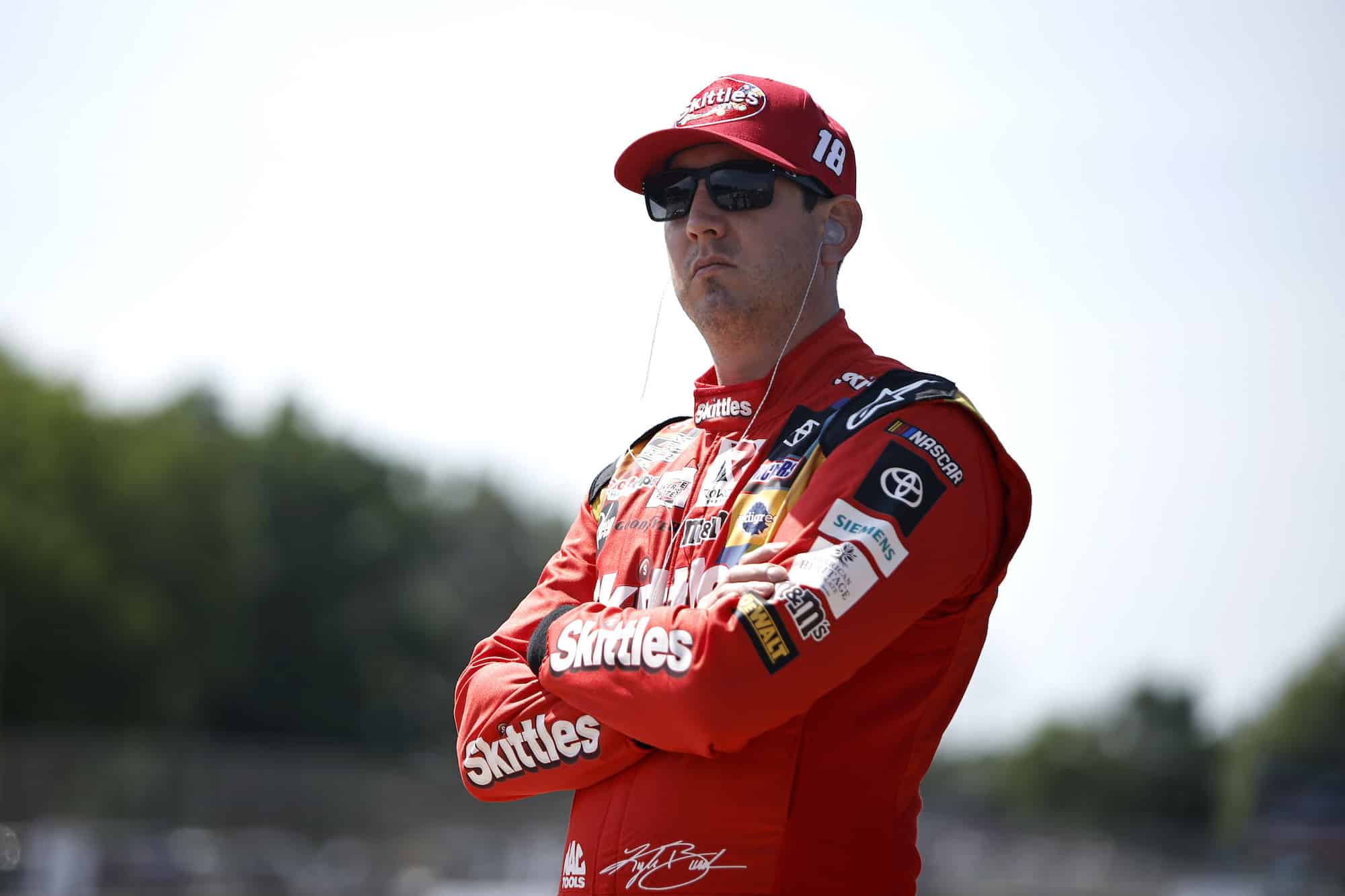 Kyle Busch Will Be Replaced by Ty Gibbs in No. 18 in 2023, According to Report
Kyle Busch won't be back at Joe Gibbs Racing next season and, according to a new report, he will be replaced by Ty Gibbs.
The future of Kyle Busch has been in doubt and, subsequently, in the headlines for months. After 15 years with Joe Gibbs Racing, the two-time Cup Series champion could quite possibly be driving for a different team in 2023. 
This week, on the Stacking Pennies podcast, host Corey LaJoie offered his thoughts on the situation. And he didn't hesitate in suggesting Busch's departure was a foregone conclusion, and his replacement would be none other than the team owner's grandson Ty.    
Kyle Busch admitted talking to other teams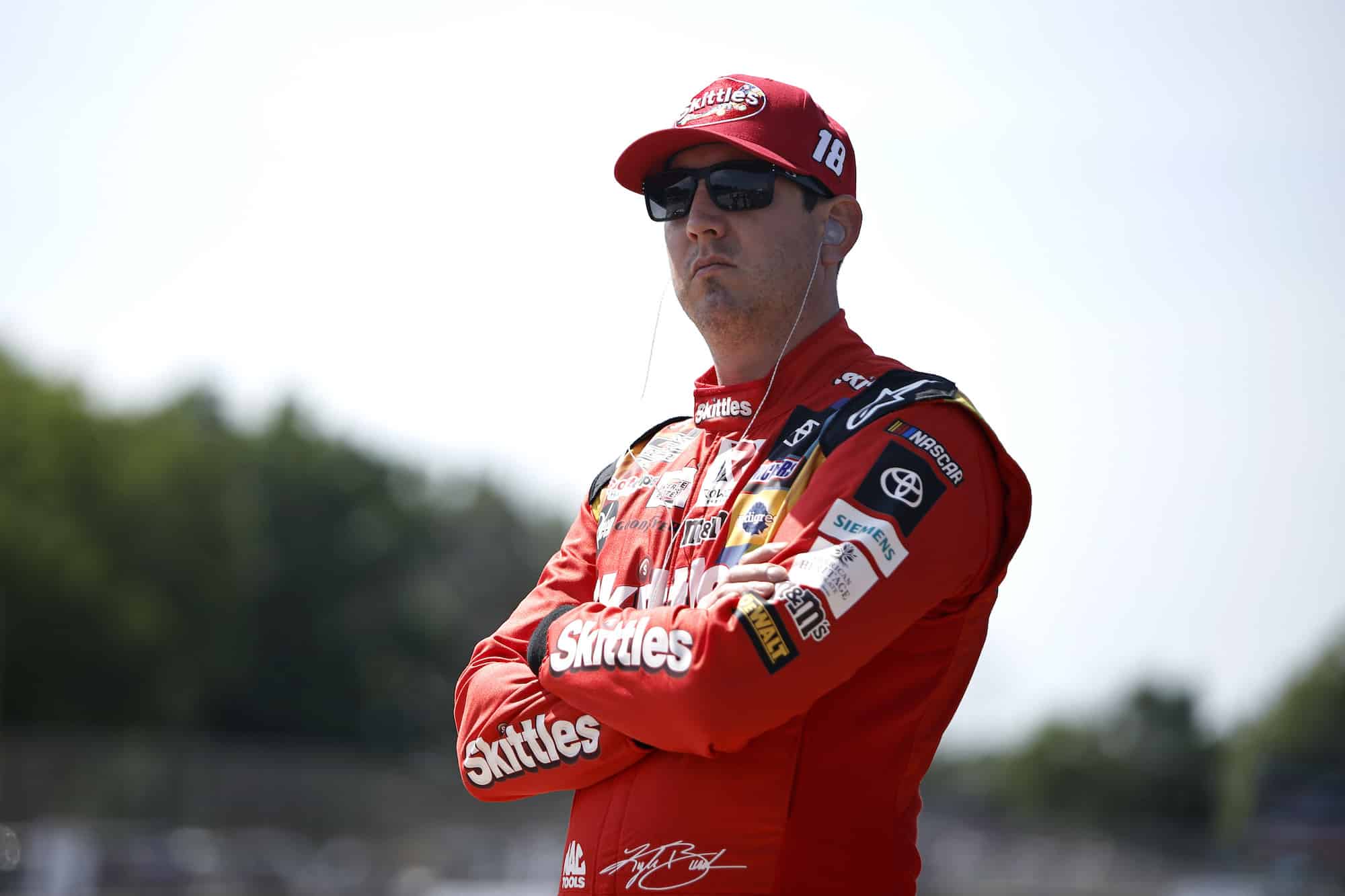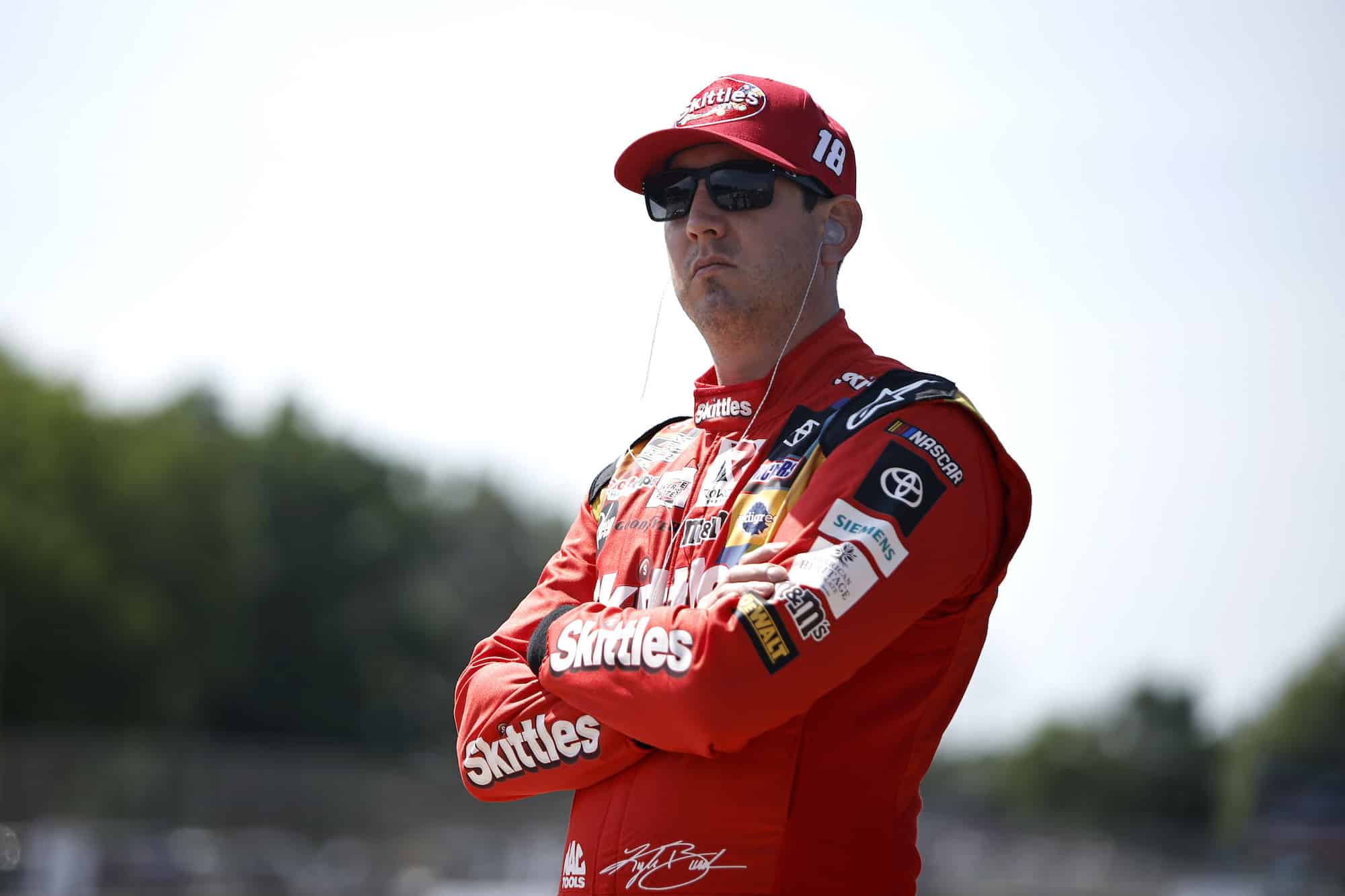 For months, Toyota and JGR officials remained optimistic about Kyle Busch returning to the team in 2023. However, that tune changed in mid-July when a top Toyota official admitted they were "in a bad place." 
Busch added a little spice of his own to the situation during a prerace session with the media at Atlanta, when a reporter asked if he had spoken with other teams. 
"The short answer is yes," Busch admitted. "But, yeah, anything is possible, obviously. There's all different kinds of things that can play out. It's just a matter of what does."
Corey LaJoie says Kyle Busch is being replaced by Ty Gibbs
The thought of Kyle Busch talking to another team sounds odd, considering he's been partnered with JGR for so long. But the driver confirming it is a true sign that as much as fans of the No. 18 don't want to think about it, there is a distinct possibility that he's gone after this season.
This week on the Stacking Pennies podcast, host and driver Corey LaJoie talked about the Richmond race and, specifically, Busch's performance. The conversation quickly transitioned into the JGR driver's future. 
"He's not driving that car next year so I guess he can," LaJoie said, before co-host Skip Flores interrupted. "Well, you don't know that yet."
"Kyle Busch isn't driving the 18. It's not happening," LaJoie said confidently. "I hate it for the Kyle Busch fan. He will find a job somewhere. Hearing some rumors, there are certainly offers on the table. Two potential Chevy teams. A potential Ford team. And there's also an option potentially with Toyota. 
"But I think we're going to see our little buddy in the 18, guys. That's just the way it is," the driver said. Lajoie was then reminded that he finished ahead of Gibbs at Richmond. "I know. I was pumped up about that. Ty Gibbs is two for three with beating me in his Cup career."
What is his future?
If LaJoie is right and Gibbs is replacing Busch, then where is the 37-year-old likely to land? Based on what the driver suggested, it matches up with what's been swirling around the rumor mill, with the two potential Chevrolet options likely being Trackhouse Racing and Kaulig Racing. Representing Ford would be Stewart-Haas Racing, but the organization announced Cole Custer would be returning in 2023, seemingly eliminating that option.
Where things get really interesting is with Toyota. If Busch is leaving JGR, there's only one other Toyota option available and that's the 23XI Racing team co-owned by Denny Hamlin and Michael Jordan, which is closely aligned with JGR.
And the plot thickens.
Like Sportscasting on Facebook. Follow us on Twitter @sportscasting19 and subscribe to our YouTube channel.