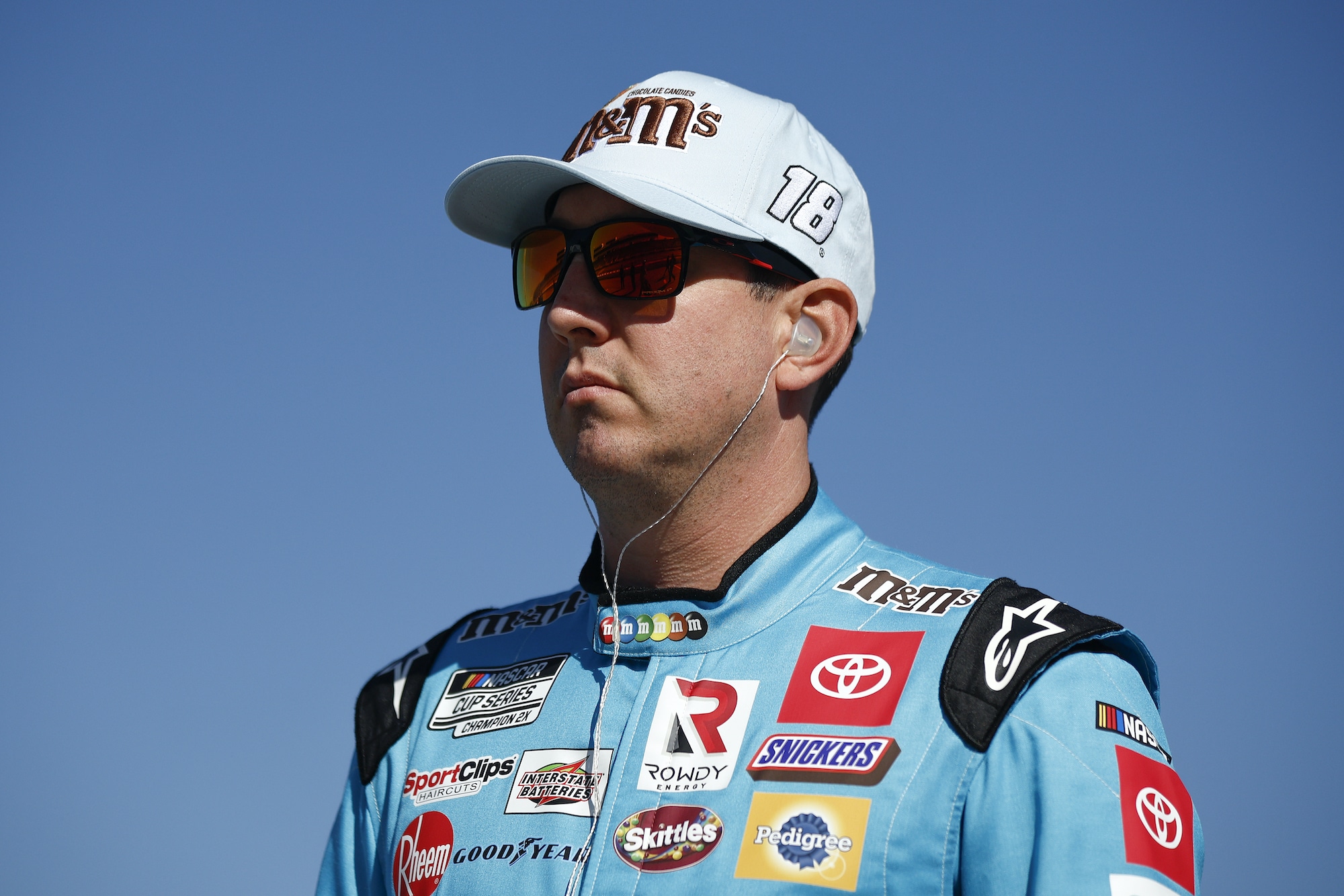 Kyle Busch Returning to Joe Gibbs Racing More Unlikely, Based on Top Official's Latest Comments: 'We're in a Bad Place Right Now'
Kyle Busch driving the No. 18 Joe Gibbs Racing car in 2023 sounds less likely after the latest remarks from a top Toyota official.
The Kyle Busch saga continues. And this week, just days after Joe Gibbs said he was surprised the organization hadn't signed the two-time Cup Series champion to a new deal, the situation appeared to make a dramatic shift when a top Toyota official said they were making contingency plans, and bluntly admitted that things didn't look promising: "We're in a bad place right now."
Joe Gibbs surprised Kyle Busch deal hasn't been completed
Joe Gibbs was understandably jubilant Sunday evening after watching Christopher Bell capture his first win of the 2022 season. He talked about Bell's win in the postrace press conference but couldn't avoid questions from the media about the future of the team's star Kyle Busch, including one reporter asking him if he was surprised that the situation hadn't been resolved.   
"Yeah, I am, in a way," Gibbs said. "It's been hard. We're working really hard to try and get things done, and it is hard, though. You've got to put a lot in place to make things work out, and we're working as hard as we can. We're going after it a number of different directions. So yeah, I'm surprised at this point that we haven't been able to get that finished."
Top Toyota official offers bleak assessment of Busch's future
Since April, Busch's future has been a hot topic of conversation. However, in the last few weeks, with other drivers like Tyler Reddick and Busch's own JGR teammate Martin Truex Jr. announcing new deals, there's been rampant speculation about the 37-year-old returning to Joe Gibbs Racing in 2023. 
This week, David Wilson, president of Toyota Racing Development, provided more clarity on what's happening behind the scenes, and it's not good.   
"We have to have contingency plans," Wilson told NBC Sports. "Rest assured, we're thinking about every way this can go."
When asked his confidence level of Busch returning, he offered a sobering assessment. 
"I wish I could handicap it for you … but I just can't," he said. "We're in a bad place right now … we've got some tremendously heavy lifting in front of us."
Latest remarks strike different tone and match up with what driver has said recently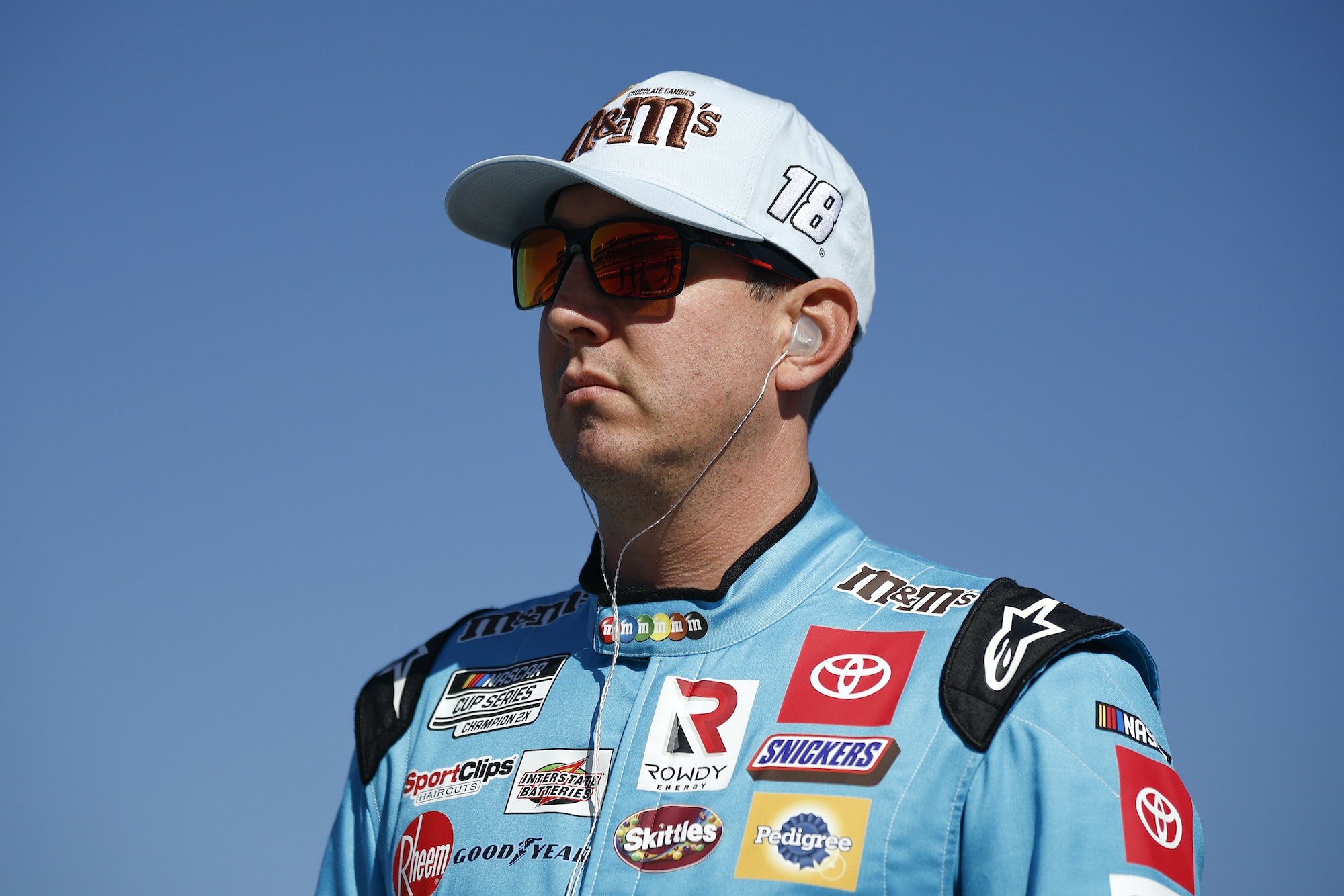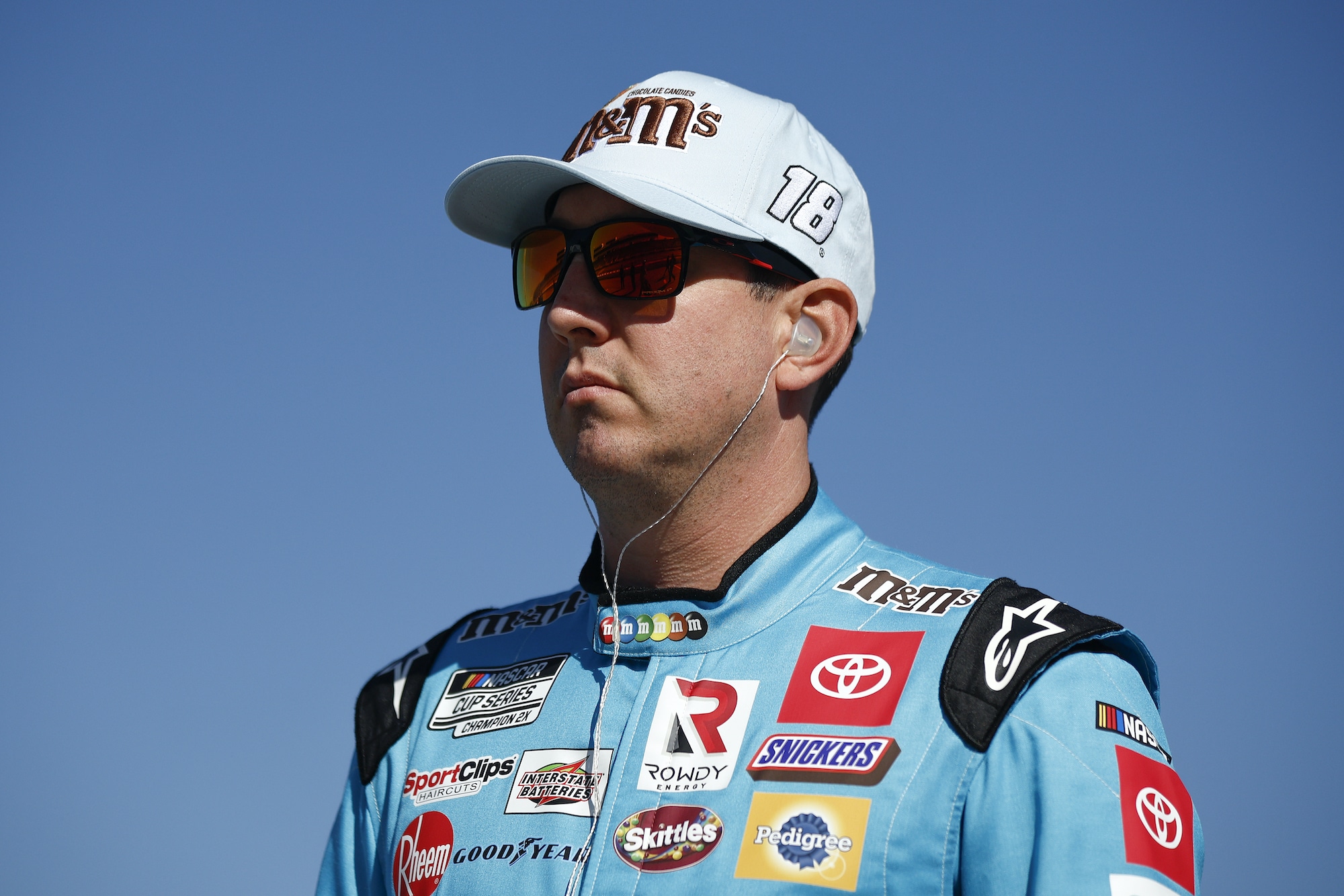 For the last few months, Toyota and JGR officials have sounded optimistic about Busch returning in 2023. However, Wilson's latest remarks are considerably different from what has been said in the past. Interestingly, his comments align more with what the driver has told reporters. 
Before the race at Atlanta a couple of weeks ago, NBC reported how Busch had suggested the parties were nowhere close to signing a deal. And then, this past weekend at New Hampshire, a reporter asked him if he had spoken with other teams. 
"The short answer is yes," Busch responded. "But, yeah, anything is possible, obviously. There's all different kinds of things that can play out. It's just a matter of what does."
Before Wilson's latest comments, many thought it would play out with Busch returning to the No. 18 JGR car in 2023. Now, it's seeming more likely that's not going to be the case and he will be driving somewhere else. 
Like Sportscasting on Facebook. Follow us on Twitter @sportscasting19 and subscribe to our YouTube channel.