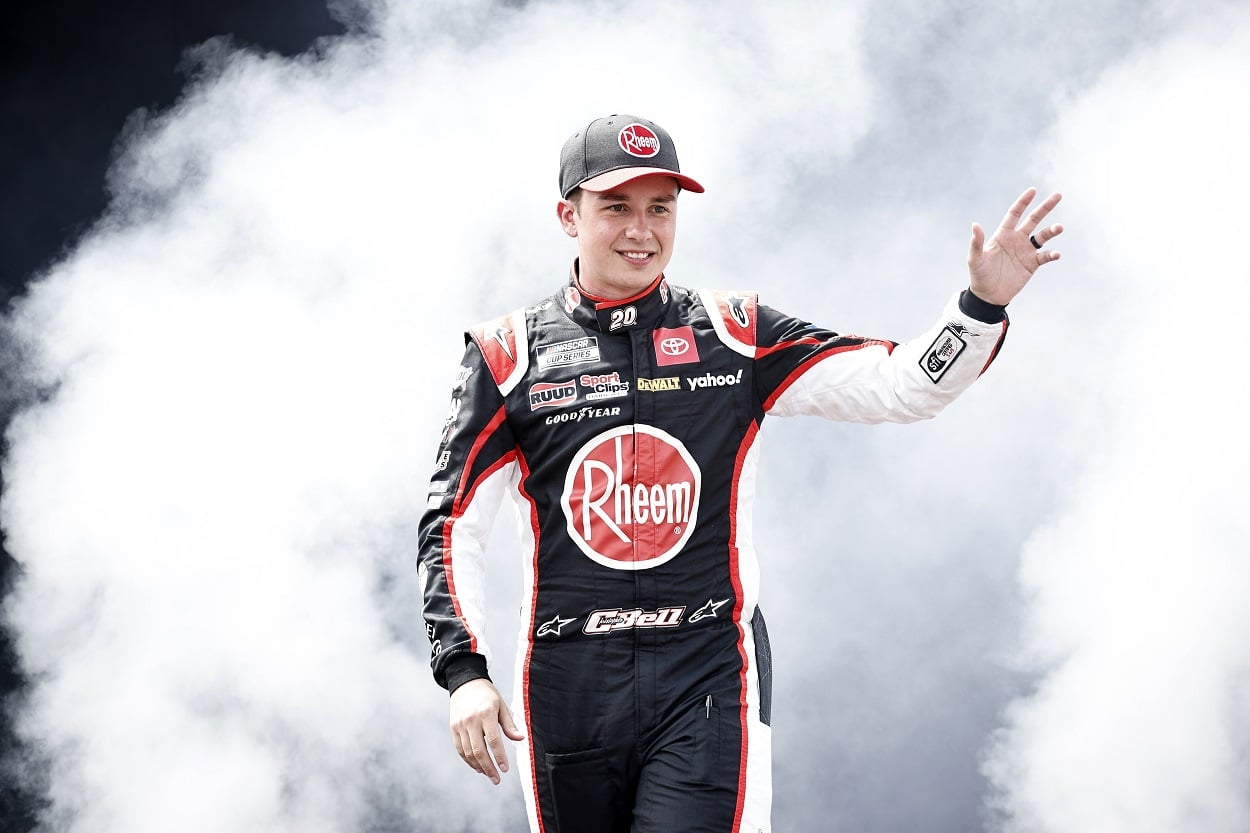 Christopher Bell Has Earned a Long-Term Extension With Joe Gibbs Racing
Christopher Bell has proven he should remain at Joe Gibbs Racing for years to come.
Christopher Bell stumbled out of the gate in his third NASCAR Cup Series season to the point some wondered whether this would be his last year in the No. 20 car. But Bell has since dramatically turned around his season – and potentially his career.
Bell opened the year with four finishes of 23rd or worse in the first five races. That left him 29th in the points standings and put him solidly in the rumor mill, with his contract status at Joe Gibbs Racing unknown beyond 2022.
Christopher Bell has turned his early-season struggles around in a big way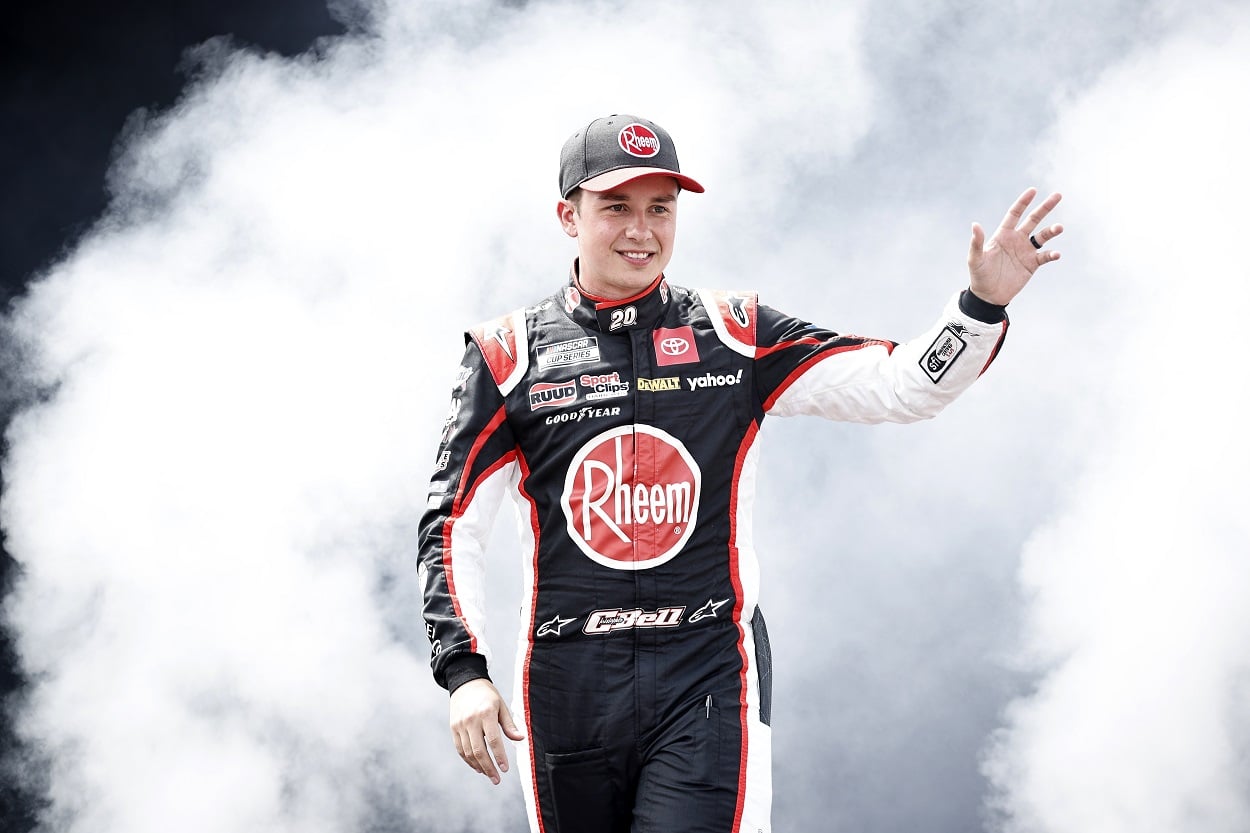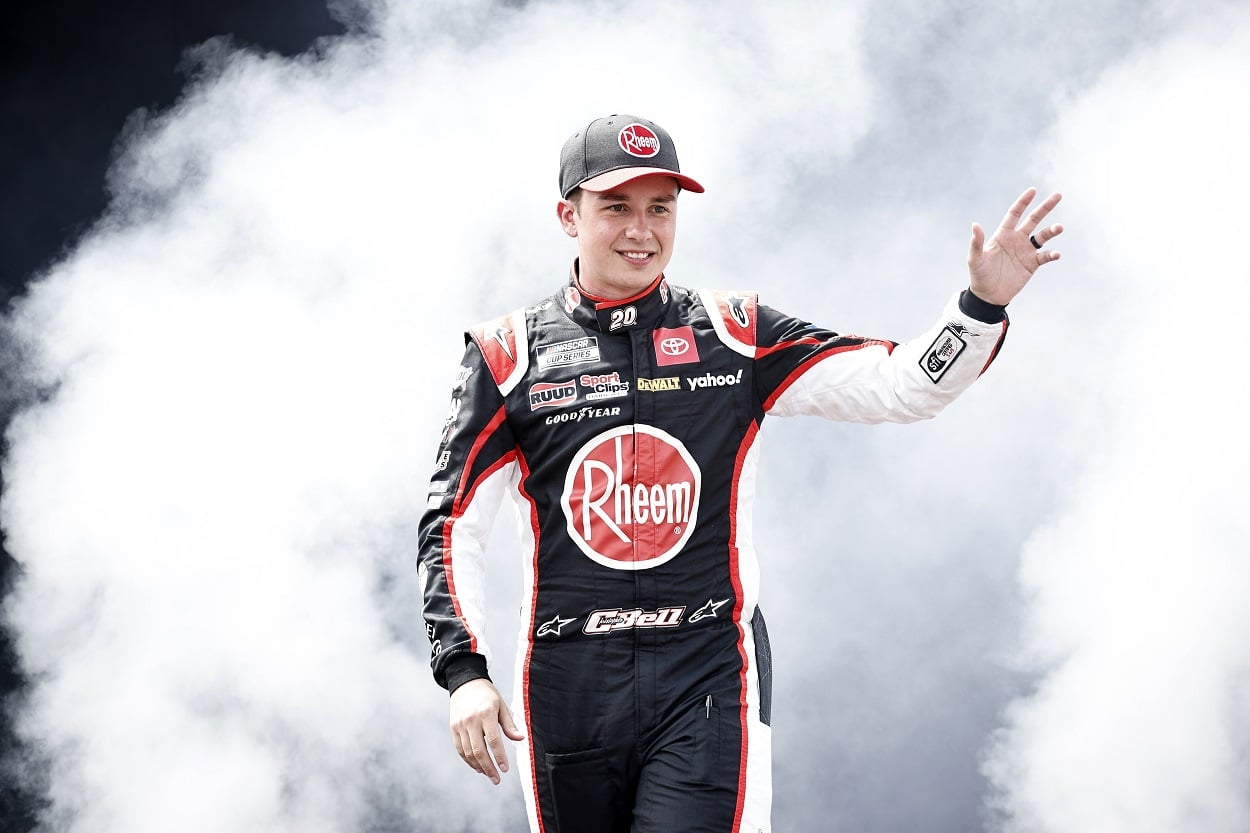 He then found some momentum and rattled off eight top-10s in his next 10 races to bring him all the way up to 10th in the points standings. Unfortunately for him, the 2022 regular season proved to be an outlier as new driver after new driver visited Victory Lane and left few remaining spots in the NASCAR Playoffs available for winless drivers.
Bell sat in the 16th and final playoff spot as the series headed for New Hampshire Motor Speedway in mid-July. Already, 13 different drivers had won the first 19 events this season, and only seven remained before the playoffs.
The pressure rose higher and higher, as Bell admitted three weeks earlier during a rain delay at Nashville Superspeedway.
"I'm in a really scary position because the top two points guys are quite a ways out. And then that cutoff line is getting closer and closer (with) each new winner," Bell told NBC Sports. "That being said, we know that we need to win, and going into the season winning our way into the playoffs (late in the year) was not really ideal either. We've wanted to win since Day 1, and that's our No. 1 focus."
Bell put all those concerns to rest in mid-July with six races left in the regular season when he won at New Hampshire and effectively clinched his spot in the playoffs.
He will compete for the championship in the sport's highest level for the second consecutive season and the second time in his three-year career, although just his second at JGR.
Bell rose through the NASCAR ranks with Toyota and Joe Gibbs Racing
Bell burst onto the NASCAR scene in 2015 when he won the Camping World Truck Series dirt race at Eldora Speedway in just his third career start. He took a Kyle Busch Motorsports truck, which is affiliated with JGR, to Victory Lane that night, finished third in the points standings the following year, and capped off his Truck Series career with five wins and the championship in 2017.
That earned him a full-time promotion to the Xfinity Series in the No. 20 car for JGR. He won a combined 15 races during his two full-time seasons in that series, although he did not win a title.
Still, his success impressed the brass at JGR enough that he moved to the Cup Series full-time in 2020 as the driver of the No. 95 car for Leavine Family Racing, which had a close technical alliance with JGR.
JGR has struggled to find consistency for the No. 20 car through the last decade
It was effectively a holdover year while JGR let Erik Jones' contract expire. Bell took over the reins of the No. 20 car for the 2021 campaign and won at the Daytona International Speedway road course in the season's second race.
Still, his stats for the entire season failed to match what Jones had accomplished in that car during his first season in that ride in 2018. Jones also had one win but managed two additional top-fives and top-10s.
Much like Bell, Jones won a single race again in his second year, and Bell would need three more top-five finishes this year to match Jones' total of 10 from 2019.
Those numbers weren't enough to save Jones from the chopping block. JGR released him at the end of the 2020 campaign, and Jones has had to build back his career in the No. 43 car at Petty GMS Motorsports.
If Jones hadn't done enough to keep his seat in the No. 20 car, Bell likely felt similar pressure as he put up similar statistics. However, JGR needs to end the musical chairs game the No. 20 car has become during the last decade.
Beginning with Joey Logano's premature exit from that car, four different drivers have competed in the No. 20 since 2012, while five drivers have combined to pilot the organization's other three cars in that same span.
JGR will have enough turnover during the next two seasons with Martin Truex Jr.'s likely retirement after the 2023 season and the potential loss of Kyle Busch at the close of this season.
It's time JGR gave Bell the long-term security his predecessor Jones never got.
Stats courtesy of Racing Reference
Like Sportscasting on Facebook. Follow us on Twitter @sportscasting19 and subscribe to our YouTube channel.