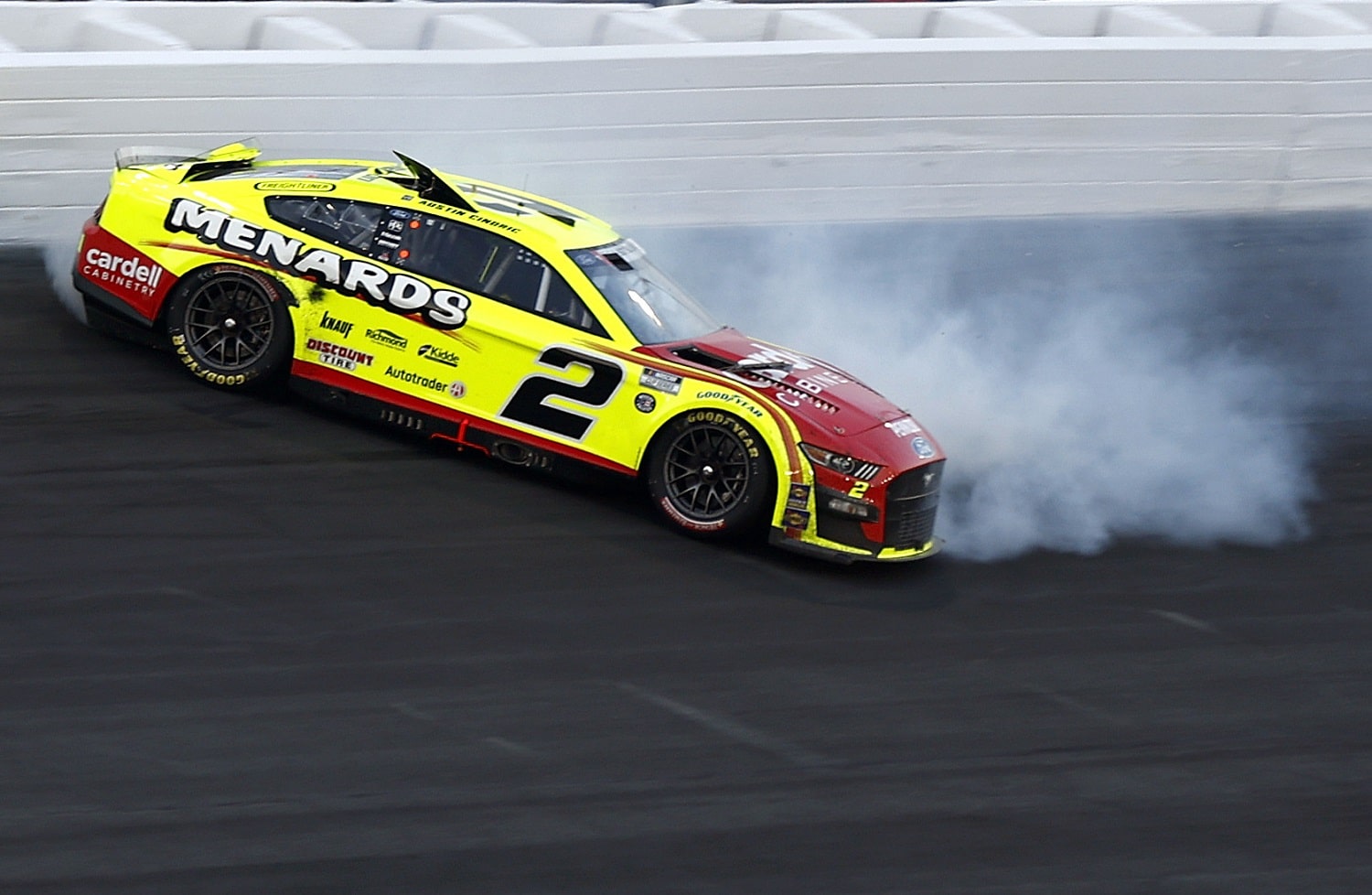 The Battle for Spots in the NASCAR Playoffs Has Become Pointless, Literally
Austin Cindric won the Daytona 500 but has slid down the NASCAR Cup Series points list, a potential sore subject in the NASCAR playoffs.
Sunday's race at Sonoma kicks off four road-course events over 10 weeks that probably kill a storyline that's existed since mid-March. It will also bring fresh attention to the flaws of the NASCAR playoffs.
We should have learned our lesson on both counts a year ago but didn't. Austin Cindric is about to refresh our memory.
Quit worrying that we'll have too many regular-season winners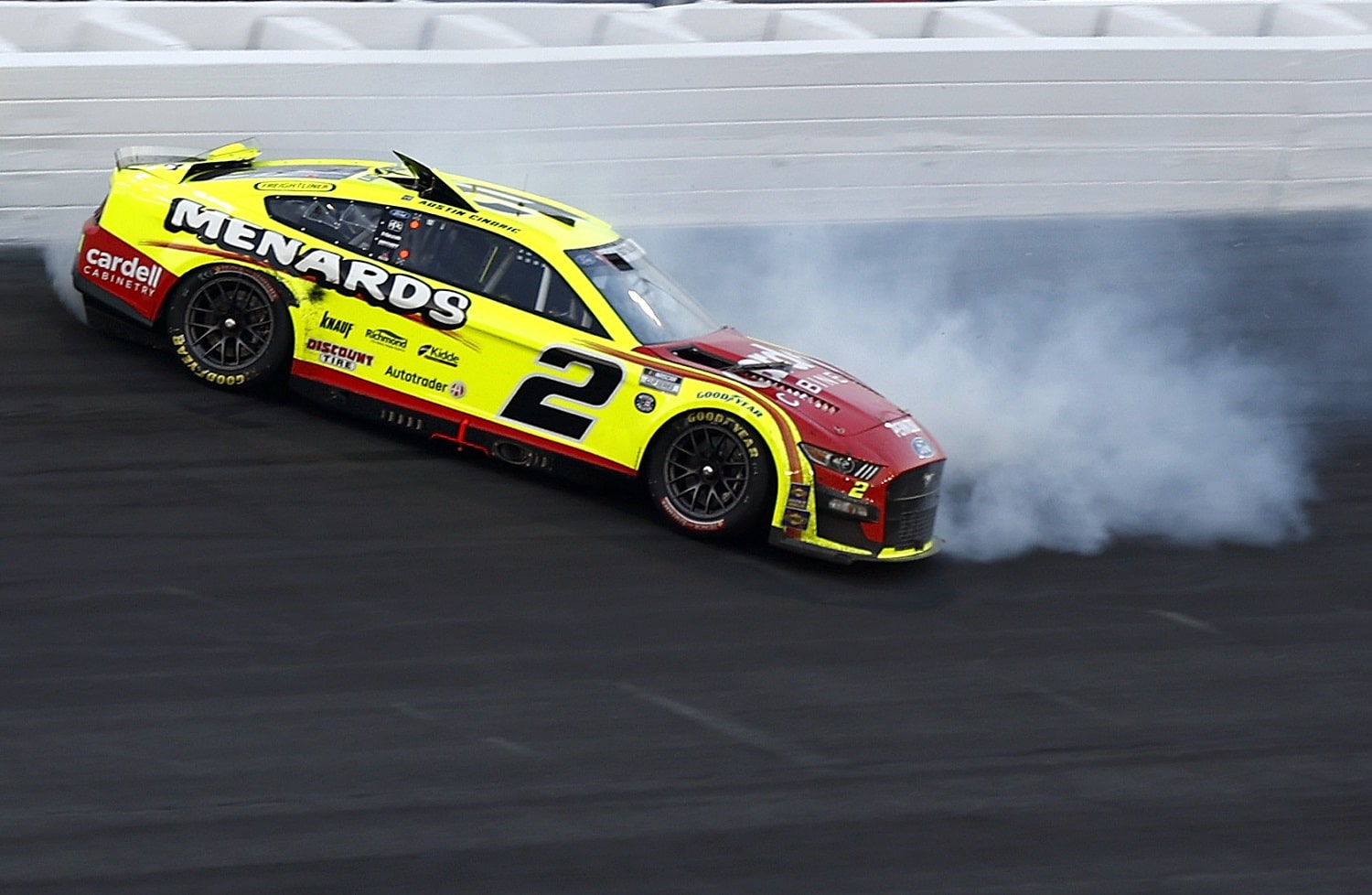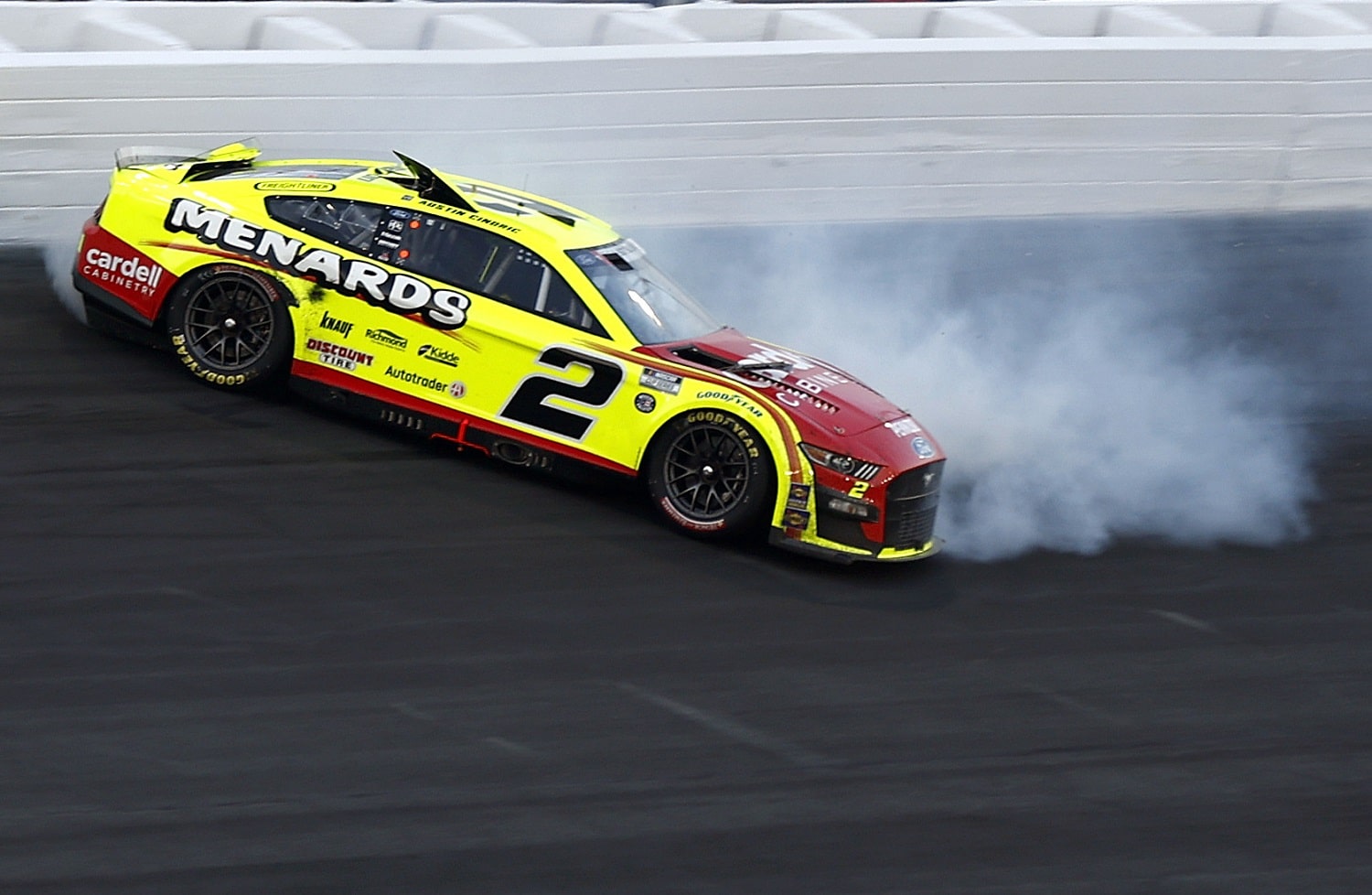 Counting the end of last year, the string of under-30 drivers winning NASCAR Cup Series races reached 12 after six weeks of the 2022 season. Rookie Austin Cindric kicked it off by surprising the field in the Daytona 500. Once Denny Hamlin won in Week 7, the discussion turned to how there was a new winner every week.
With 11 races remaining in the 26-week regular season, fans have seen 11 different winners. The conversation is flowing about how the circuit could see 16 winners, which would lock non-winners out of the NASCAR playoffs. Worse, a 17th driver could reach Victory Lane, bumping someone who won a race.
There is a strong possibility that the worries will cease in the next two-plus months. Beginning Sunday at Sonoma and concluding Aug. 21 at Watkins Glen, four of the next 10 races are on road courses, where only a handful of drivers excel.
Chief amongst them is Chase Elliott, who has scored half of his 14 career wins on road courses. Teammate Kyle Larson was blazing fast in qualifying Saturday while winning the Sonoma pole and is coming off a season in which he won three races on the roads. Meanwhile, Ross Chastain owns the victory in the season's first race on a road course.
Austin Cindric will be a hot topic ahead of the NASCAR playoffs
With Chase Elliott, Kyle Larson, and Ross Chastain all possessing wins this season, they're not going to add to the number of unique winners. Throw in AJ Allmendinger, who won the Xfinity race in Portland last weekend, and previous winners or Allmendinger (he's ineligible for the NASCAR playoffs in the Cup Series) could capture the remaining road races.
That would leave the Cup Series with 11 unique winners in 19 races. In the remaining seven on ovals, Ryan Blaney and Martin Truex Jr. have looked too strong not to win at some point, but we're going to project that previous winners chew up the other wins.
That leaves three drivers advancing on points. If the season ended before Sonoma, the three would be Christopher Bell, Aric Almirola, and Tyler Reddick. The thing is, though, that Kevin Harvick, Erik Jones, and Austin Dillon would be left out despite owning more points than Chase Briscoe, Kurt Busch, Austin Cindric, and Denny Hamlin, all of whom have won races.
Hamlin deserves a pass for winning twice. But Harvick, Jones, and Dillon all have more top-10 finishes than winners below them. In fact, Dillon has only one more top-10 result since Daytona.
An outsider looking in would ask the question: Why bother awarding points if they don't do a driver much good toward making the NASCAR playoffs?
How to fix the NASCAR playoffs in the future
The 2021 NASCAR playoffs raised the same issue we seem destined to repeat. Like Austin Cindric, Michael McDowell followed a Daytona 500 win with a nondescript rest of the season. Three drivers qualified on points, but Austin Dillon, Matt DiBenedetto, Chris Buescher, Ricky Stenhouse Jr., Bubba Wallace, and Ross Chastain all finished ahead of race winners McDowell and Aric Almirola in regular-season points.
What can be done to shore up the look of the NASCAR playoffs?
The first and least controversial approach would be to revamp the point system to reward winning. Because drivers can earn as many as 20 stage points but not reach the checkered flag first, winners often leave with fewer points for the day than some drivers finishing behind them. If winning races is such a crucial factor in the NASCAR playoffs criteria, then winning should mean more.
Second, consider guaranteeing two or three of the 16 playoff berths to the winless drivers highest on the points lists, provided they finish at least places ahead of at least two drivers with wins. That would certainly add some intensity to the final few regular-season races, and winners finishing that low don't deserve a free pass.
Finally, there's the nuclear option: Trim the playoff field to 12 drivers, the same size it was until 2014. That would practically guarantee some race winners miss the NASCAR playoffs. It would also guarantee that drivers who win in March but only score three or four more top-10 results by mid-July will have to make an honest run over the final month.
Like Sportscasting on Facebook. Follow us on Twitter @sportscasting19.