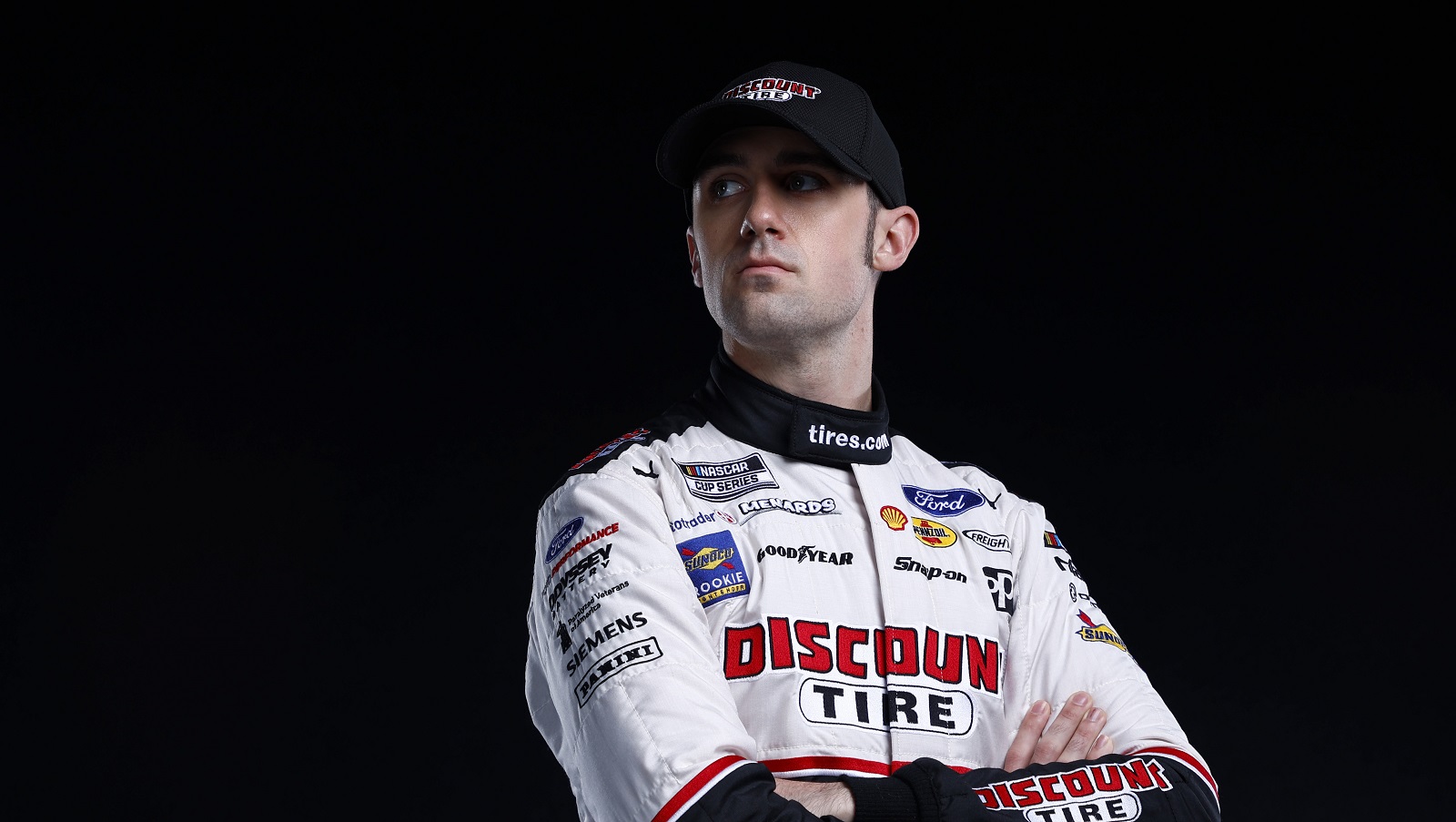 Austin Cindric Needs More Top-10s to Snap Out of His Post-Daytona 500 Malaise
Austin Cindric went into a month-long swoon after winning the Daytona 500. Martinsville is a chance to get back into sync.
Life moves pretty quickly for a 23-year-old athlete who clicks off 180-mph laps in NASCAR's top series. Once Austin Cindric kicked off his season by winning the Daytona 500, everything became a blur even for him.
Opening the year with that victory made Cindric the season's first big story. It also meant he was suddenly in demand with every sponsor and media outlet, to the detriment of his driving duties.
Cindric comes to Martinsville on Saturday in need of a solid performance to firm up his place in the standings in pursuit of bonus points heading into the playoffs this fall.
Austin Cindric flew through the NASCAR ranks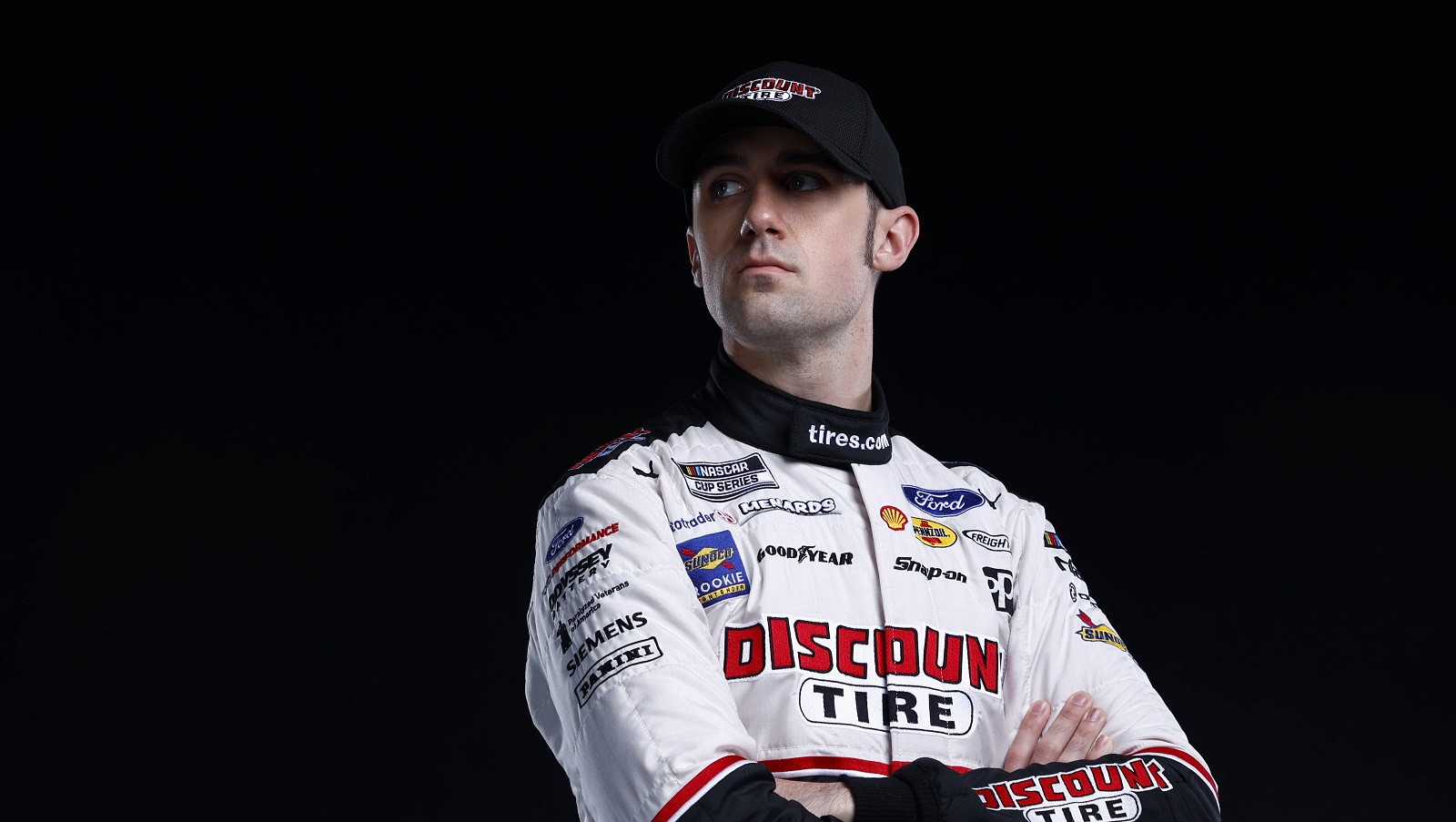 Austin Cindric earned his first NASCAR Camping World Truck Series rides at 17 and won his first race the day after his 19th birthday in 2017. A year later, he finished eighth in the first season of a four-year apprenticeship in the Xfinity Series that served him well. Cindric won 13 times from 2019-21 in a Team Penske Ford.
Cindric finished sixth, first, and second in those final three seasons in NASCAR's secondary series, and all that hard work earned him his Cup Series opportunity. In October 2020, Team Penske announced Cindric would make a handful of starts in the No. 33 Ford in 2021 and move into the Wood Brothers' car in 2022.
It got wilder on his way to winning the Daytona 500
Team Penske's vision for Austin Cindric's future didn't quite go according to plan. By midway through the 2021 season, Brad Keselowski was in discussions to join Roush Fenway Racing as a driver and co-owner. Once Keselowski finalized his deal, Roger Penske decided to put Cindric in the No. 2 Ford this season, and Wood Brothers lined up Harrison Burton instead.
Cindric's seven Cup Series appearances in 2021, beginning with the Daytona 500, gave him a taste of the top level, and his best showing was ninth on the Indianapolis 500 road course. That showed potential but winning at Daytona in February to kick off the current season was the biggest surprise start since Trevor Bayne's victory.
As great as winning NASCAR's signature race in his eighth career start was, Cindric immediately found himself pulled in every direction with media and sponsor obligations. He was in demand at each track on the early schedule while trying to get the hang of the Next Gen car and mesh with his crew.
The wear and tear began to show. Cindric slipped from 12th at Fontana to 19th in Las Vegas, 24th at Phoenix, and 32nd following a mid-race wreck in Atlanta.
Austin Cindric is finally catching his breath
Austin Cindric is finally getting back in the grove after a whirlwind month. He finished eighth at COTA and then 20th at Richmond, leaving him 15th in points through seven races.
"Honestly, starting last week was the first time I really had a normal week leading up to a race as far as not traveling during the week and a lot of different variables," Cindric told Racer.com. "From that standpoint, yeah, it's been great to get a process down that I probably haven't had the luxury of the first couple of weeks of the year.
"The honeymoon phase is certainly over, trying to figure out (being) a rookie in the Cup Series. It certainly isn't easy."
Through all the chaos, Cindric has fared better this season at all the tracks he visited in his part-time role a year ago. Though encouraging, he still has work to do. Harrison Burton, who took the Wood Brothers ride that originally belonged to Cindric, finished 18th at Richmond and has been the highest rookie finisher in more races than the Daytona winner.
Martinsville will be an opportunity for Cindric to continue moving back on the right path.
All stats courtesy of Racing Reference.