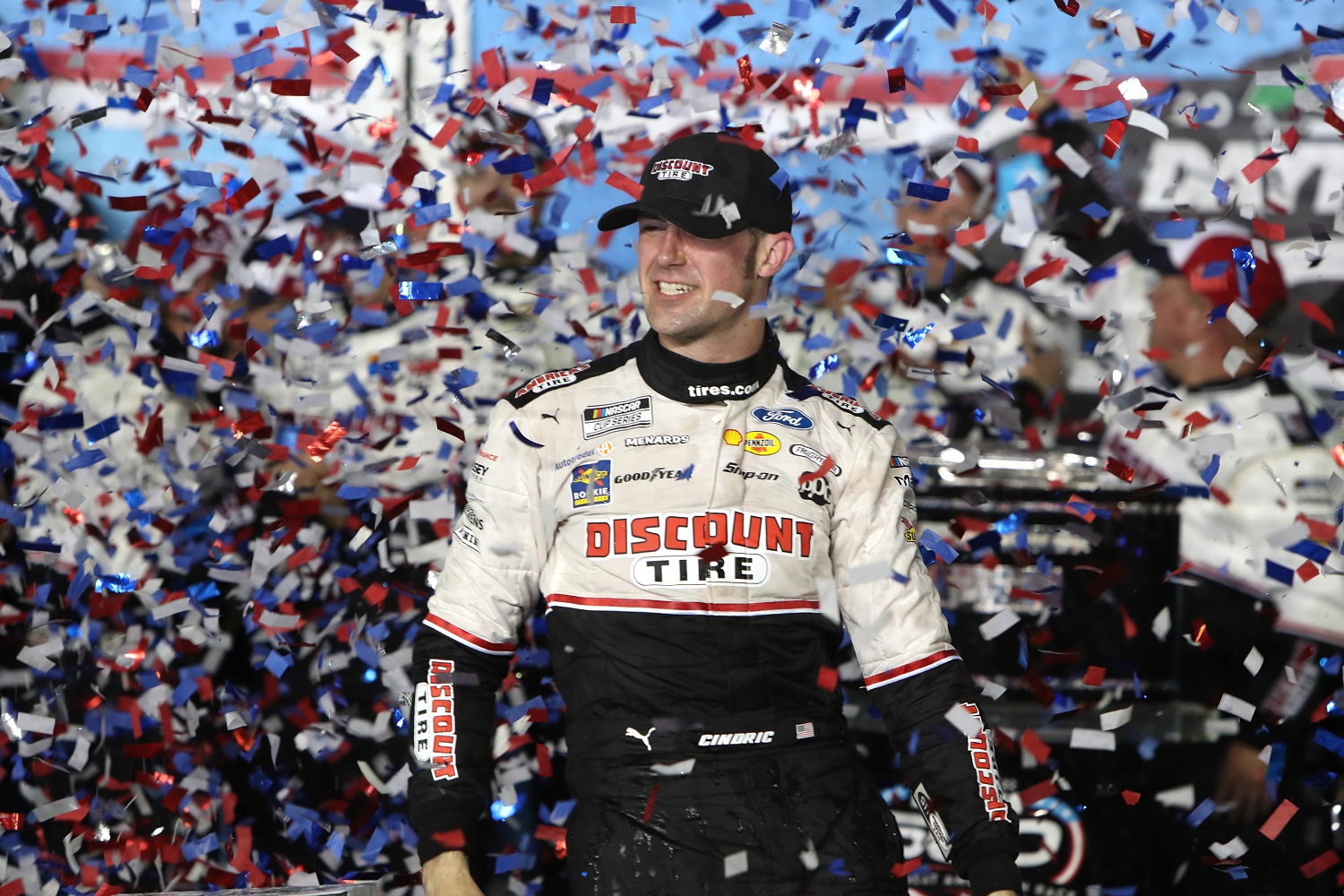 Austin Cindric's New Season Began Much Better Than Last Season Ended
Austin Cindric ended last season getting doored near the finish of the Xfinity Championship 4. In his first points race since, Cindric squeezed Ryan Blaney into the wall and captured the Daytona 500.
Three months is a long time to go between races, particularly when the last quarter of a mile the last time on the track was a heartbreaker. Austin Cindric picked up a nice consolation prize Sunday after enduring the long offseason.
The 23-year-old from Columbus, Ohio, is a Daytona 500 champion, and no one could take that away by dooring him off the final turn of NASCAR's biggest race.
Austin Cindric has a bright future ahead in the NASCAR Cup Series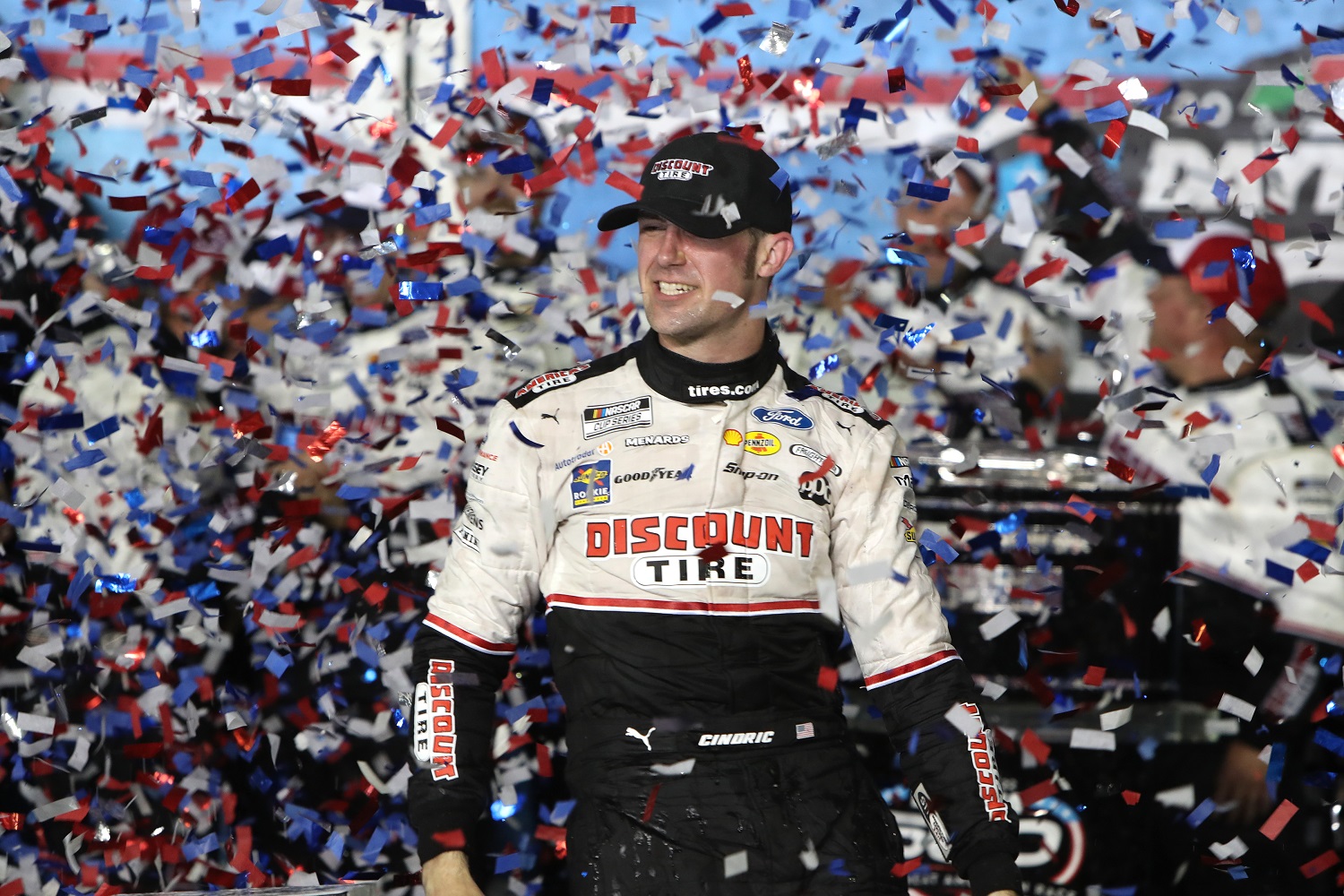 Four straight seasons of finishing in the top eight in the NASCAR Xfinity Series prepared Austin Cindric well for his promotion to the Cup Series. Cindric arrived in 2018 after a third-place showing in the truck series and posted 13 victories.
He split that first season between Roush Fenway Racing and Team Penske, then drove exclusively for the latter from 2019-21. That relationship became especially important a little more than a year ago as the team announced he would get a limited number of Cup Series starts in 2021 and then replace Matt DiBenedetto in the Wood Brothers Racing car this season.
Roger Penske knew Cindric was too good to let get away. But setting him up at Wood Brothers was the best option until Team Penske had a full-time seat available. That happened late last season when Brad Keselowski announced he would depart at the end of the year to take partial ownership at Roush Fenway Racing.
His last Xfinity Series race ended in heartbreaking fashion
Martin Truex Jr., Ricky Stenhouse Jr., and Tyler Reddick have been the only drivers to score back-to-back Xfinity Series championships this century. On Nov. 6, 2021, at Phoenix Raceway, Austin Cindric was within a few hundred yards of becoming the fourth repeat champion.
With the Championship 4 race, which Cindric led for 113 laps, coming down to the white flag in overtime, he raced side-by-side with Daniel Hemric for most of the last lap. Hemric fell in line behind Cindric and then moved low off the final turn to take his shot at the checkered flag and the championship.
He doored the defending champion just hard enough to slow him, and Hemric won both the first race of his NASCAR career and the title.
"Until you spin somebody out, it's not dirty racing," Cindric said at the time.
Austin Cindric is your 2022 Daytona 500 winner
Sunday's kickoff to the points-races portion of the new NASCAR Cup Series was everything that fans could hope for as the Next Gen car was put to its first real test and appeared to pass. There were wrecks, drivers from the same manufacturers working together, pit strategies, multiple lead changes, and a dramatic finish.
When it was over, Austin Cindric squeezed teammate Ryan Blaney into the wall to fight off a potential passing move. From there, he had enough left to hold off Bubba Wallace at the checkered flag.
It was quite the 180 from how last season ended.
"I've had the last three months to reflect on being a loser," Cindric joked. "I'm a winner today. So, I'll take it. … We love the fact that (we were) able to rebound like that. But you know, that's what the sport's all about. That's what racing is all about, is how you can rebound."
All stats courtesy of Racing Reference.
RELATED: Sheldon Creed and Austin Cindric Are Proof That NASCAR's 3-Tier System Works