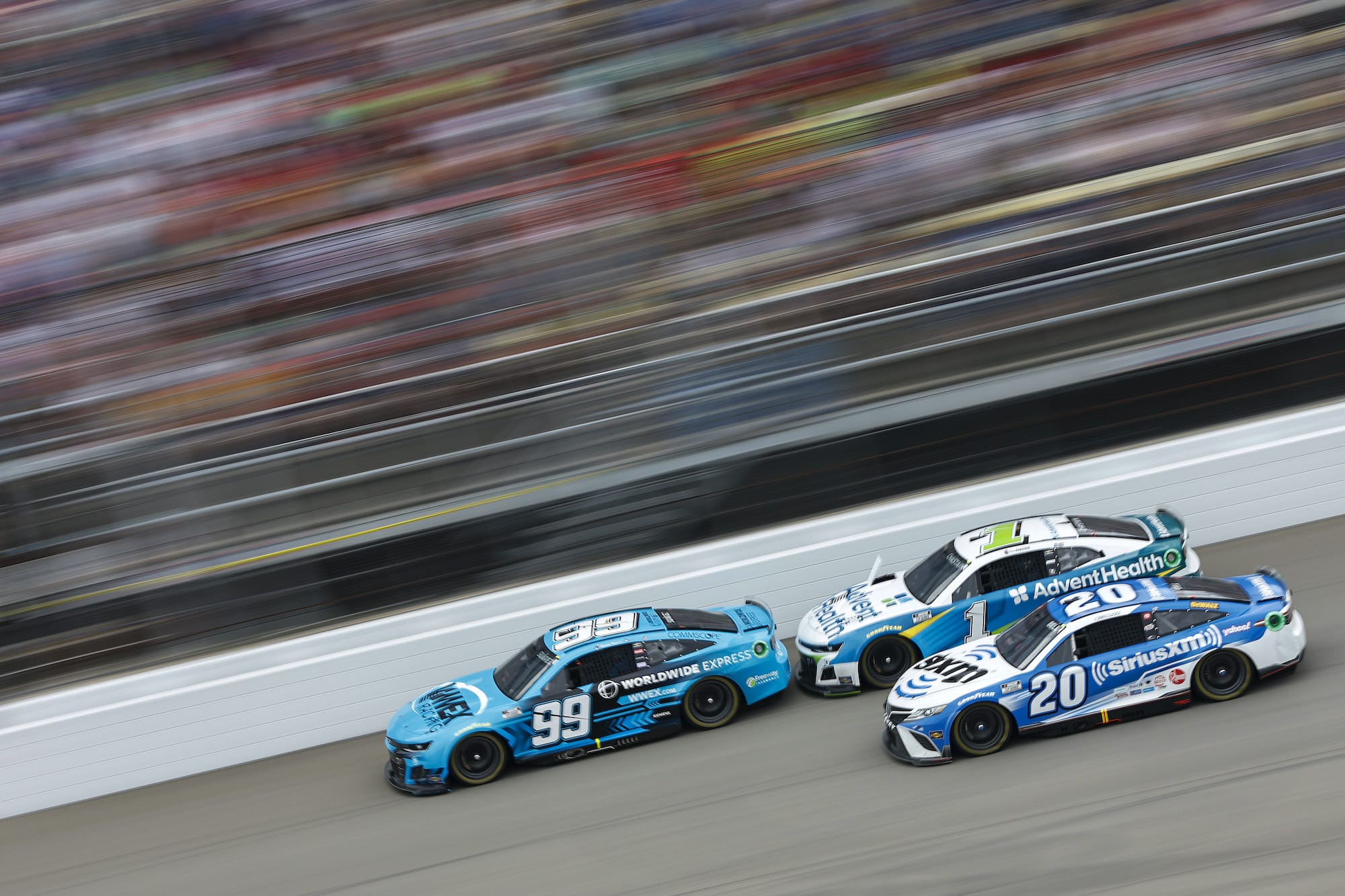 Christopher Bell Sends Message to Ross Chastain, Confirming Late Block at Michigan Was Intentional and a Matter of Respect
Christopher Bell visited with the media before Richmond and admitted he intentionally blocked Ross Chastain at Michigan because he was racing the Trackhouse driver the way he raced him.
Christopher Bell found himself racing for the lead late at Michigan International Speedway. However, any hopes of earning a second win this season came to a crashing halt when he made contact with Ross Chastain, before hitting the outside wall, severely damaging his car.
This week before Richmond, the Joe Gibbs Racing driver talked about the incident and admitted his block of the No. 1 was intentional and a matter of respect because he was racing the Trackhouse Racing driver the same way he had raced him. 
Christopher Bell gets in wreck with Ross Chastain
Christopher Bell was one of several Toyotas that was fast at Michigan. With 40 laps remaining, the JGR driver sat in second position when Ross Chastain, on four fresh tires, made a move to his outside in an attempt to pass. 
The No. 20 car slid up the track, squeezing the Trackhouse car into the wall. Unfortunately for Bell, he got the bad end of the deal, with Chastain hooking his right rear and sending him into the fence, causing heavy damage to the right front of his car. 
That contact affected both teams' results, with Bell finishing 26th and Chastain ending a couple of spots ahead in 24th.
Bell says block was intentional and a matter of respect
During the race broadcast, Dale Earnhardt Jr. and Steve Letarte talked about how it appeared that Bell didn't know that Chastain was there. Almost a week later, the driver visited with reporters before the race at Richmond and provided further clarification on what happened. 
"Made a mistake and misjudged on being clear and not being clear," Bell admitted. "With that being said, I've been put in that exact same position on the flip side probably 30, 40, maybe 50 times this year, and I've lifted. I made a mistake, but he had an option to lift and cut us both a break. He didn't. We wrecked." 
When a reporter followed up and asked if he made that move knowing it was Chastain behind the wheel of the other car, the 27-year-old driver didn't hesitate in his response.
"Absolutely," he said. "This sport is a game of respect and I try and race people how they race me." 
Doesn't bode well for Chastain in future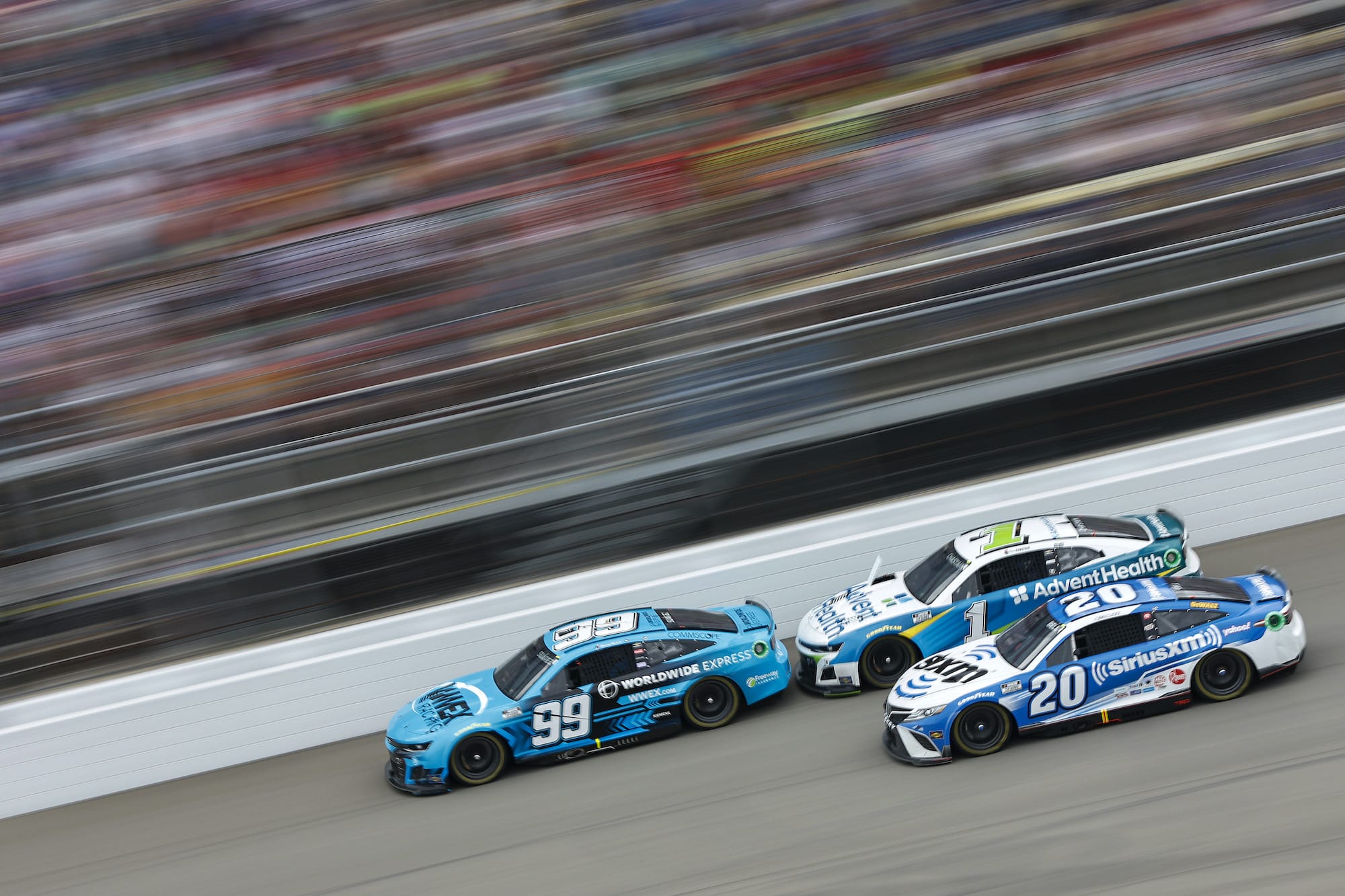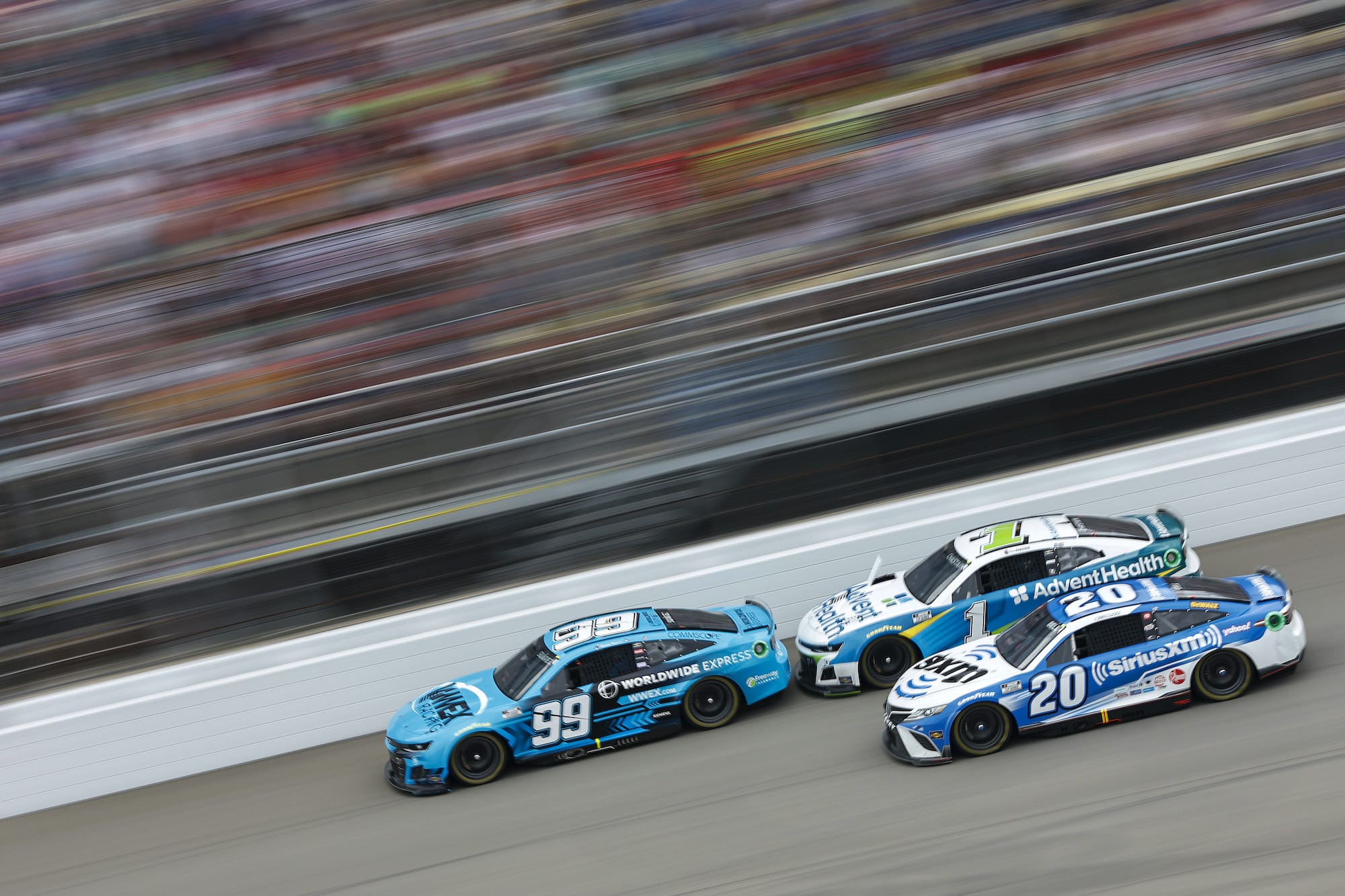 Bell's comments are interesting because this season, Chastain has had multiple well-documented run-ins with numerous drivers, including a couple of his JGR teammates, Martin Truex Jr. and Denny Hamlin. There hadn't been any known incidents with Bell. 
But based on what the he had to say, Chastain is on his radar. And after not lifting at Michigan, which could have potentially avoided the whole incident, his awareness of the Trackhouse driver is heightened even more.
It will be interesting to watch how Bell and his fellow playoff contenders race around Chastain once the postseason starts. And based on what everyone has said, the watermelon farmer shouldn't expect anyone to cut him any breaks, but instead expect them to race him like he races them.
Like Sportscasting on Facebook. Follow us on Twitter @sportscasting19 and subscribe to our YouTube channel.