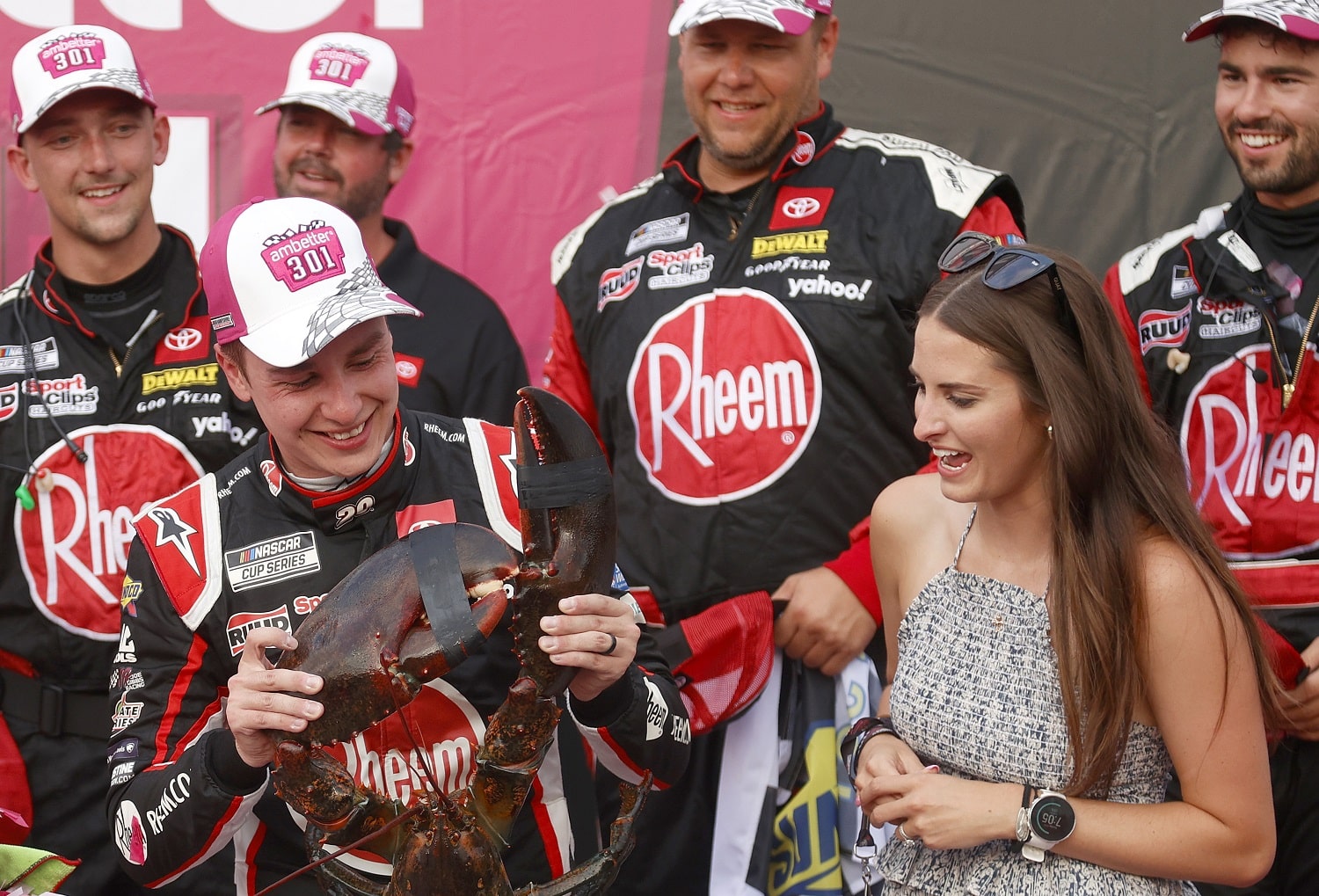 Christopher Bell Winning a Race Was an Idea Hiding in Plain Sight
Christopher Bell was underappreciated this season, but Sunday at Loudon reminded us he's a force in the NASCAR Cup Series.
Some of us were so busy trying to figure out where Christopher Bell would be driving in 2023 that we missed the obvious: He's still driving for Joe Gibbs Racing this year and doing it better than all but a small handful of NASCAR Cup Series rivals.
First, it was his organization's poor start to the season combined with the fascination we have with Ty Gibbs. Then, it was the drama surrounding the pit crews. Finally, for good measure, we played the what-if game regarding the implications of Tyler Reddick joining the Toyota family of drivers, perhaps bunking at JGR for a year before sliding over to 23XI Racing.
Lost in it all was the fact that Bell was putting together a solid season.
Christopher Bell made up a ton of ground after a poor start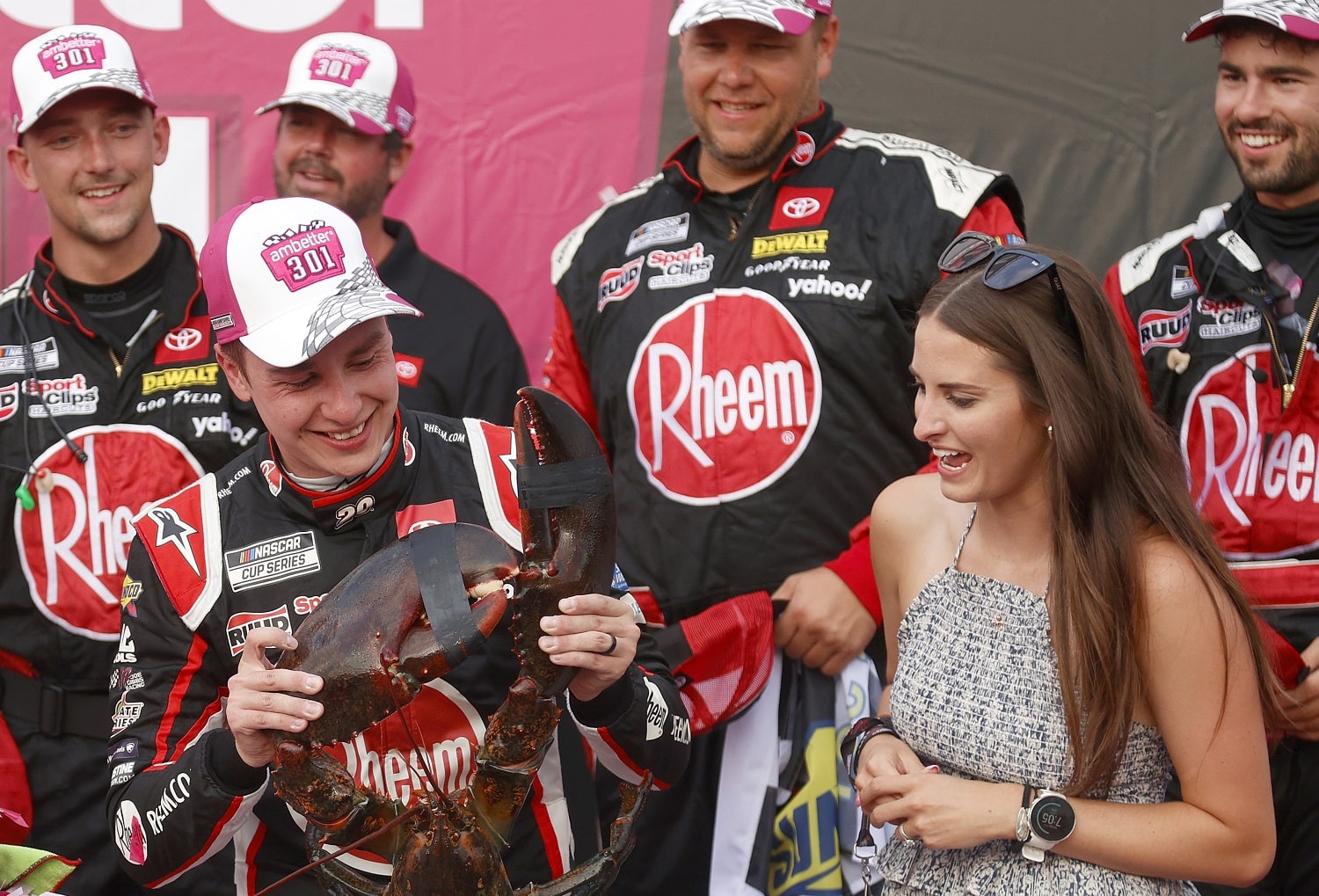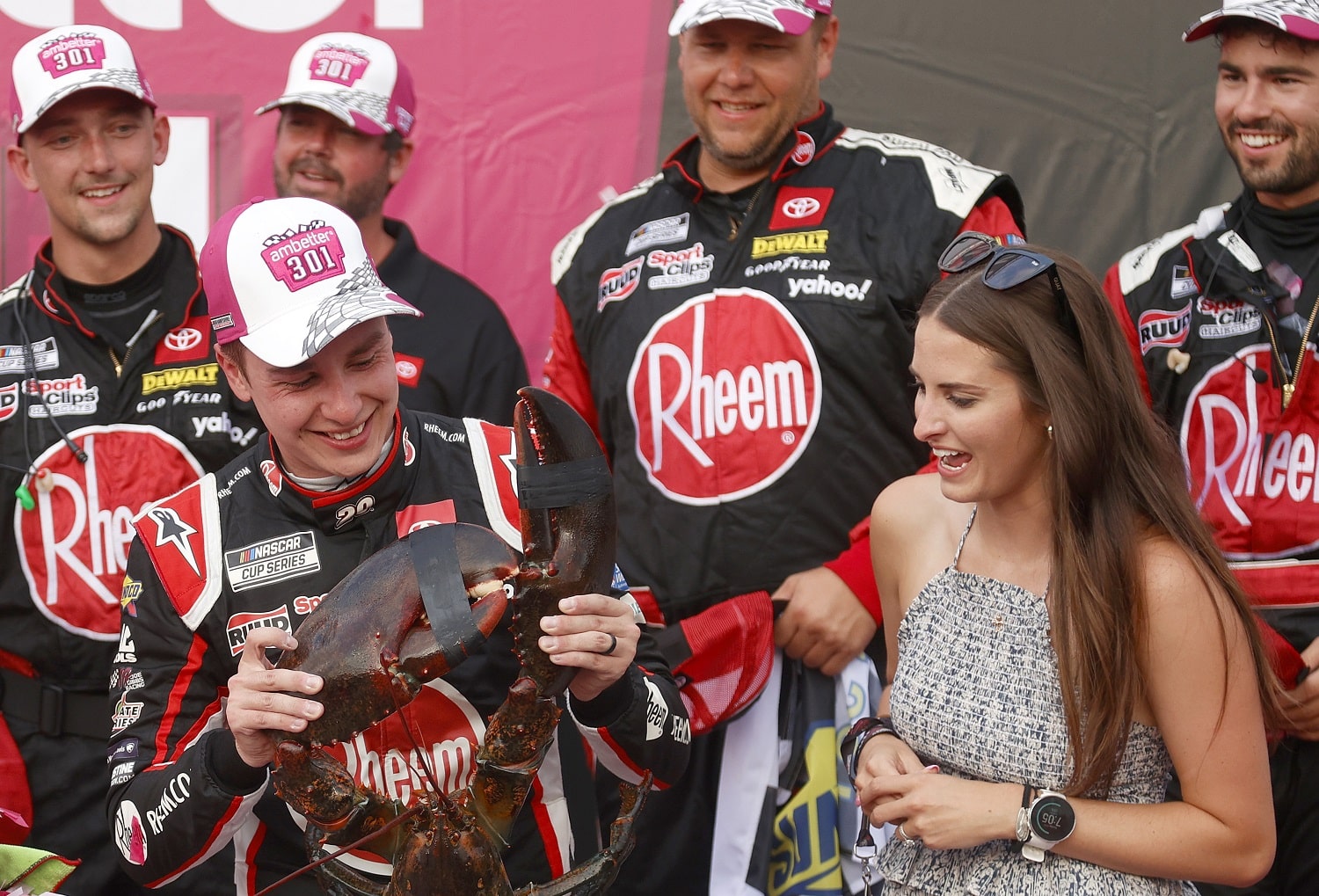 I wrote a note to myself at the end of the 2021 NASCAR Cup Series season flagging his average start (11.5) and average finish (15.8) as potential evidence Christopher Bell didn't have a great year despite winning his way into the playoffs. When he started 2022 with a crash at Daytona, a DNF at Fontana, and then two finishes of 23rd or worse in his next three races, I started wondering who might replace him next season.
Five races into the year, Bell was 29th in points, and all he had going for him was the fact that pretty much the entire Joe Gibbs Racing outfit was stinking up the joint. However, third place at Circuit of the Americas started a run of eight top-10 results in 10 races. That elevated the 27-year-old driver from Norman, Oklahoma, to 10th in points.
Now, five weeks later, he's won at Loudon and has only bare-minimum worries of somehow missing a return to the playoffs. It's quite a turnaround, and I've torn up my note regarding last season; Bell's average start/finish ratio is even worse this season (9.6 to 14.5), reminding me numbers sometimes lie.
Dale Jarrett: Christopher Bell has been JGR's best all season
Speculation that Joe Gibbs Racing would hand the No. 20 Toyota over to the owner's grandson faded with comments from within the organization that Ty Gibbs would be better served by spending one more season in the Xfinity Series. However, Christopher Bell had one more obstacle to overcome to assure job security: pit stops.
When JGR switched up some pit crew assignments on the two cars for the summer Atlanta race, it looked as though the organization JGR might be trying to prop up Bubba Wallace's Toyota at the expense of Bell, who was on the good side of the playoff cut line but not comfortably. The suspicion was reinforced when Bell had a wheel shake off his car in Atlanta while pulling out of the pits.
A week later, he was posing with a lobster in Victory Lane at Loudon, and Wallace was finishing third.
"Christopher Bell and his team have been the fastest and best performing on the track of the Joe Gibbs Racing drivers and teams the entire year," NBC analyst Dale Jarrett observed. "There's just been mistakes and things happening, bad timing with pit stops and different things that have kept them from being able to race for more wins."
Christopher Bell winning was an idea hiding in plain sight
With a victory and presumed playoff berth under his belt, Christopher Bell is primed to make noise when it counts. A year ago, he finished on the lead lap just 22 times, but seven came in 10 playoff races en route to six top-10 finishes.
This season, Bell has finished on the lead lap in 15 of 20 starts, matching the more-acclaimed Ross Chastain and outperforming Daniel Suarez (14) and Tyler Reddick (11), two other race winners. Additionally, Bell has already doubled the 100 laps he led a season ago.
NBC's Dale Jarrett thinks what he's seeing points to more potential success between now and Phoenix at the end of the schedule.
"When you talk about the playoffs, he can win at any of the type race tracks that are in the playoffs," Jarrett said.
All stats courtesy of Racing Reference.
Like Sportscasting on Facebook. Follow us on Twitter @sportscasting19 and subscribe to our YouTube channel.
Got a question or observation about racing? Sportscasting's John Moriello does a mailbag column each Friday. Write to him at [email protected].