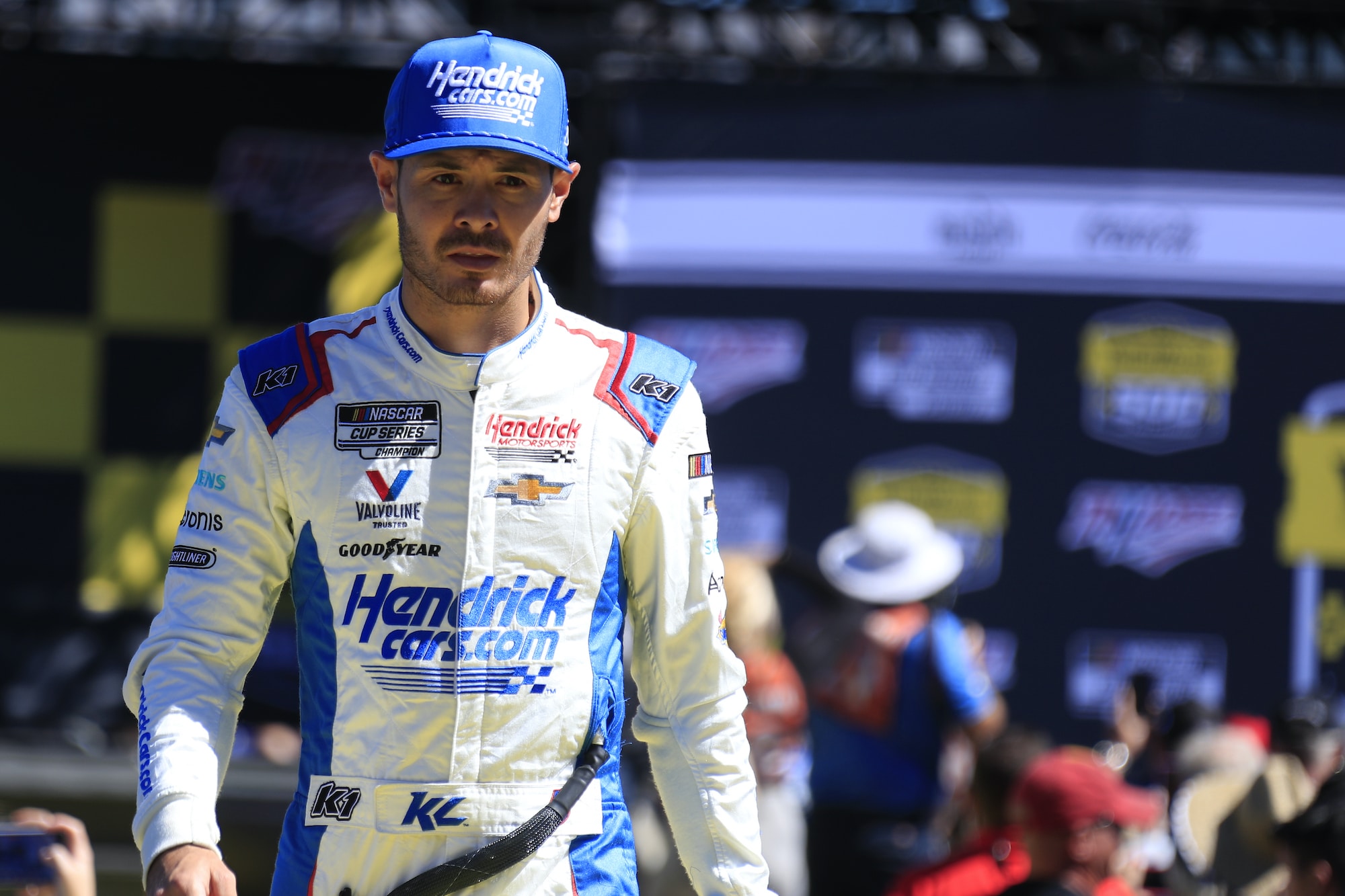 Kyle Larson Addresses NASCAR Crash Test Results and Bluntly Admits Even With Improvements to Next Gen, It's Still Worse Than Previous Car
Kyle Larson met with reporters at Charlotte and talked about the results of the recent crash test and how even with improvements to the Next Gen car, it's still worse than the Gen 6 car.
This season Kyle Larson hadn't talked publicly about safety concerns with the Next Gen car. That discussion had been led primarily by veteran drivers Denny Hamlin and Kevin Harvick. That changed last week at Talladega when multiple drivers, including Larson and his Hendrick Motorsports teammate Chase Elliott, were outspoken about safety issues and expressed surprise that it had reached this point.
This weekend before the Charlotte Roval, drivers finally met with NASCAR officials to address those concerns. According to various reports, drivers left that meeting with mixed emotions. The reigning Cup Series champion summed it up best when he talked with reporters. 
Kyle Larson vocal a week ago at Talladega
Just a few days after Kyle Larson learned that his teammate Alex Bowman would miss the race at Talladega due to a concussion sustained in a rear impact at Texas, he joined multiple other drivers in the media center in Alabama and spoke out on the growing concerns with the Next Gen car. 
"All of racing has trended to try and make their stuff safer, and not that NASCAR didn't with this car, but it's definitely not as safe as the previous years of cars," Larson acknowledged. "That's concerning that we went backward instead of forward on the safety side of things. It is a bit odd that I feel more unsafe in a Cup car than in a sprint car at this point. Not good. 
"Now, looking at all the resources that NASCAR does have and we've gone backwards, as far as safety concerns go, that's very concerning and very surprising, too. They saw the data and saw the rear impacts were a lot worse than the previous car, yet we still rushed this car into production and went racing with it."
Larson admits improvements are still not as good as previous car
With so many drivers speaking up, NASCAR announced last week that it would meet with the drivers before the race at Charlotte. On Saturday, drivers met with top officials, including president Steve Phelps for more than an hour and watched a presentation that included data from a crash test earlier in the week. After the meeting, Larson spoke with reporters. 
"It was an open conversation really," he said. "A lot of drivers voiced their frustrations and concerns. Was good to do that, and I think it was good for NASCAR to look the drivers in the eyes and see the frustration."
While Larson admitted it was good to get some face time with the officials and it appears things are moving in the right direction, he offered a glimpse at why some drivers might still be frustrated.
"We got to see the results of that and, like I mentioned, it's better than what we currently are racing but it is still, as far as rear impacts go, worse than the previous car. But, as I mentioned, they are in a box. The rears of these cars are much shorter than the past car, and they had things while designing it higher priority as far as intrusions and keeping the fuel cell intact and stuff like that. There is a box that they're trying to work within."
Comments revealing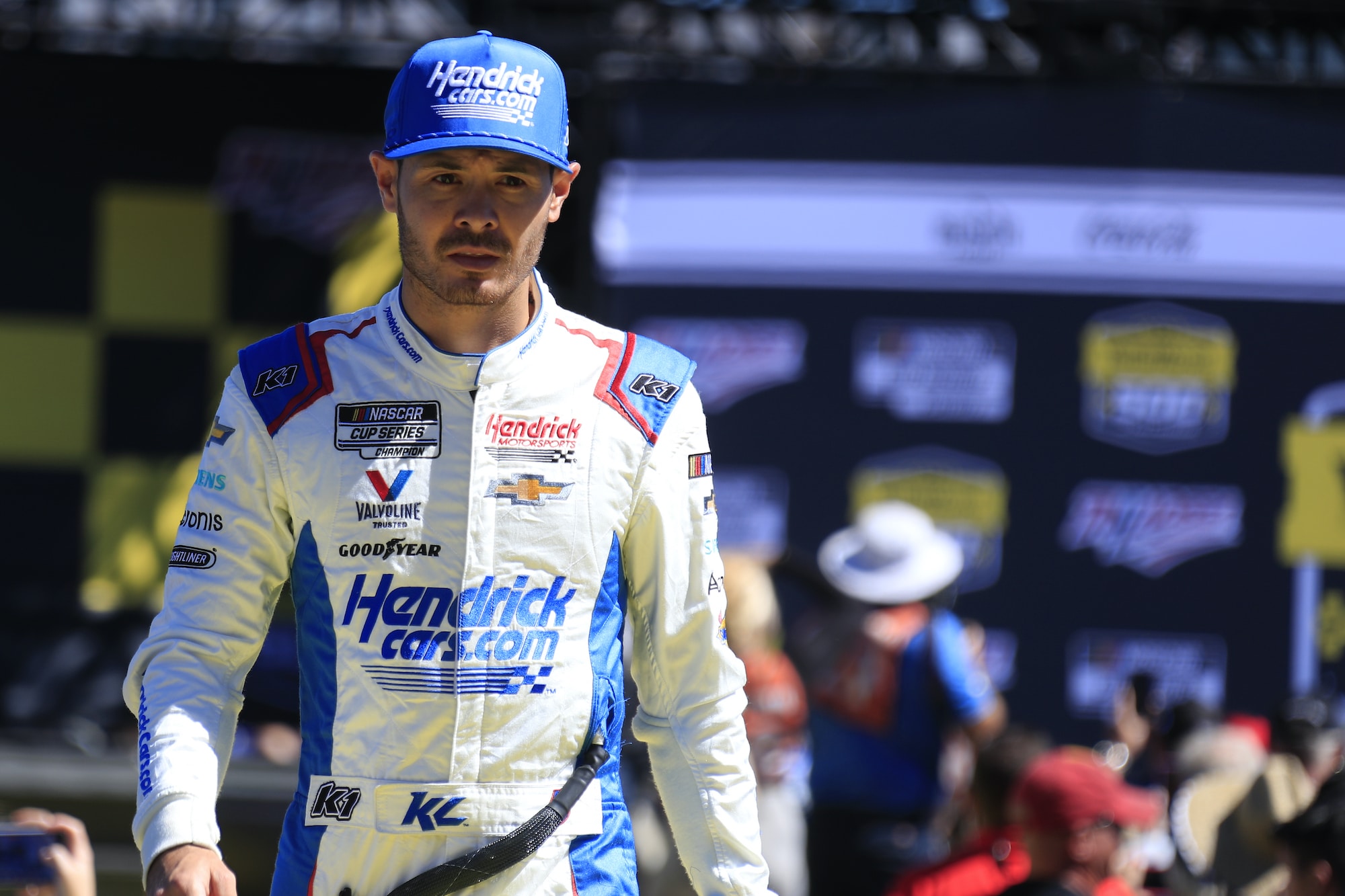 Larson's comments confirmed what he and Elliott had said just a week earlier about NASCAR taking a step backward with the Next Gen car. His remarks actually highlighted just how far back the new car had gone when he had admitted that improvements had been made but it still wasn't up to the same standard as the Gen 6 car.
The defending champ acknowledged that the governing body had higher priorities when designing the car, specifically the rear section, like protecting against intrusions and the fuel cell. That's pretty remarkable when you think about it that all the smartest people in NASCAR could think that they needed to protect against intrusions and keep the fuel cell intact, but concerns about the drivers taking harder hits wasn't part of the equation.
Which is unfortunate when you consider they've known about it for almost three years. That's right. It was March 2020 that William Byron sent up the first red flag when he crashed during a test at Auto Club Speedway and voiced concerns about the bigger hit. Nothing was done to address the situation in the two years before the the Next Gen debuted this season. They didn't listen to the drivers back then and haven't for most of the season. And here we are.
Like Sportscasting on Facebook. Follow us on Twitter @sportscasting19 and subscribe to our YouTube channel.