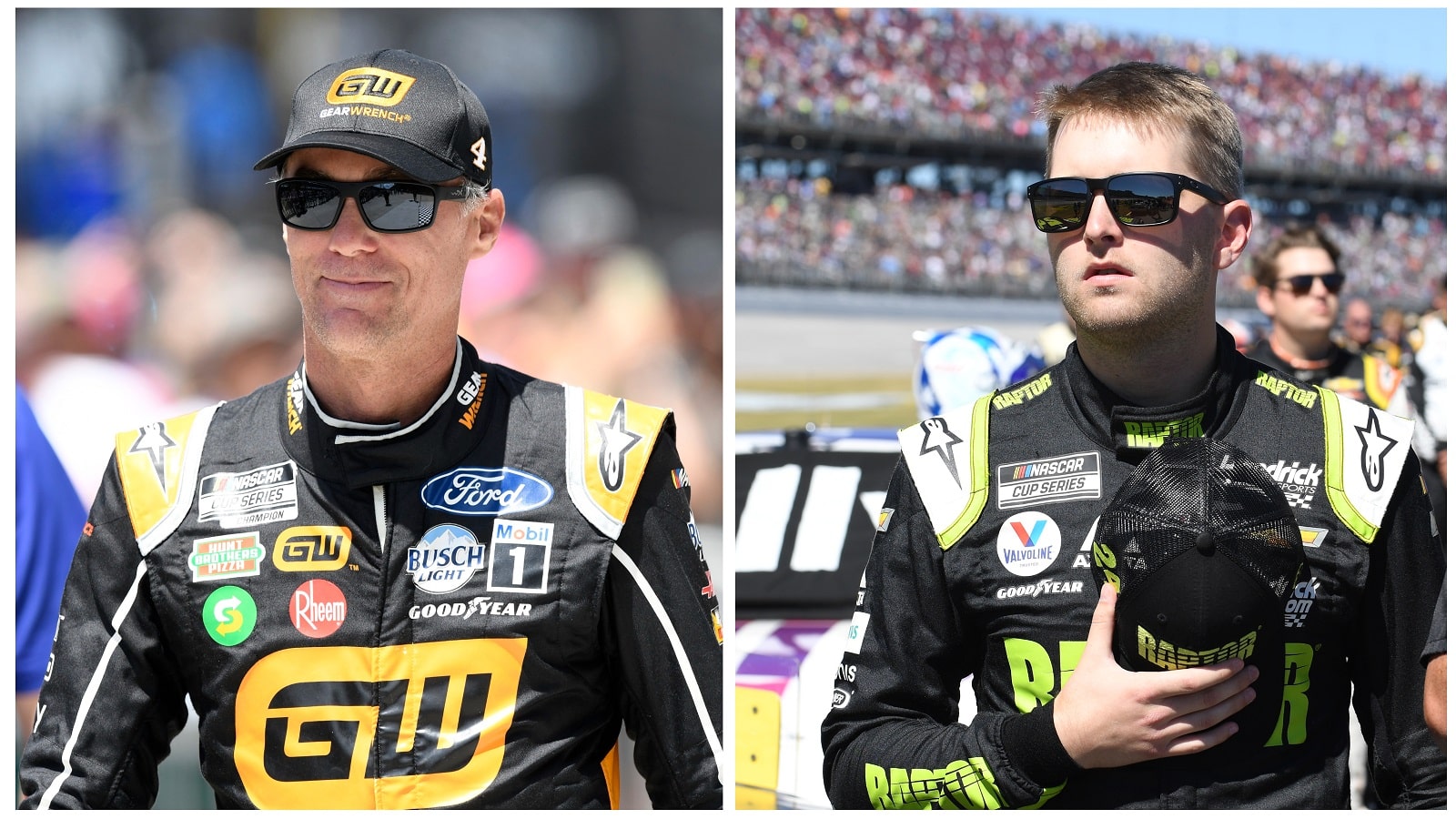 William Byron Redux: Getting Penalties Right Has Been Job 1.01 at NASCAR
Kevin Harvick is hoping for the same treatment William Byron received in his appeal. NASCAR already has lost several appeals of big penalties.
After seeing the outcome of the Hendrick Motorsports appeal of William Byron's penalty, can anyone blame Stewart-Haas Racing for stepping up to the plate vs. NASCAR on behalf of Kevin Harvick?
If you set aside nearly automatic suspensions for wheels falling off the Next Gen car, NASCAR is batting somewhere around the Mendoza Line this season on appeals panels upholding big penalties.
Added to the fact that the Next Gen car's safety performance has taken more hits than Chuck ("The Bayonne Bleeder") Wepner's face, the sport's governing body is not having a very good season.
The William Byron decision gives Kevin Harvick hope
Stewart-Haas Racing appears to be hedging its bets. The Cup Series team announced on Friday that it is appealing penalties against the No. 4 Ford team of Kevin Harvick but will nevertheless bench crew chief Rodney Childers this weekend at the Charlotte Roval.
Instead, engineer Stephen Doran will call the shots. The strategy assures Childers can return for the season-ending race at Phoenix even if SHR loses the appeal, which will be scheduled soon.
Given the severity of the penalties, there should have been no doubt that SHR would appeal. However, the team may have been further emboldened by Thursday's verdict from the panel hearing William Byron's appeal. Though the tribunal doubled the fine to $100,000, the members restored the 25 driver and 25 owner points that NASCAR had stripped following the playoff race at Texas Motor Speedway.
While some observers felt Byron would get some of the points back to help his battle to transfer into the Cup Series semifinals after this weekend's race, few thought he'd pocket all 25.
NASCAR has been getting its butt kicked in appeals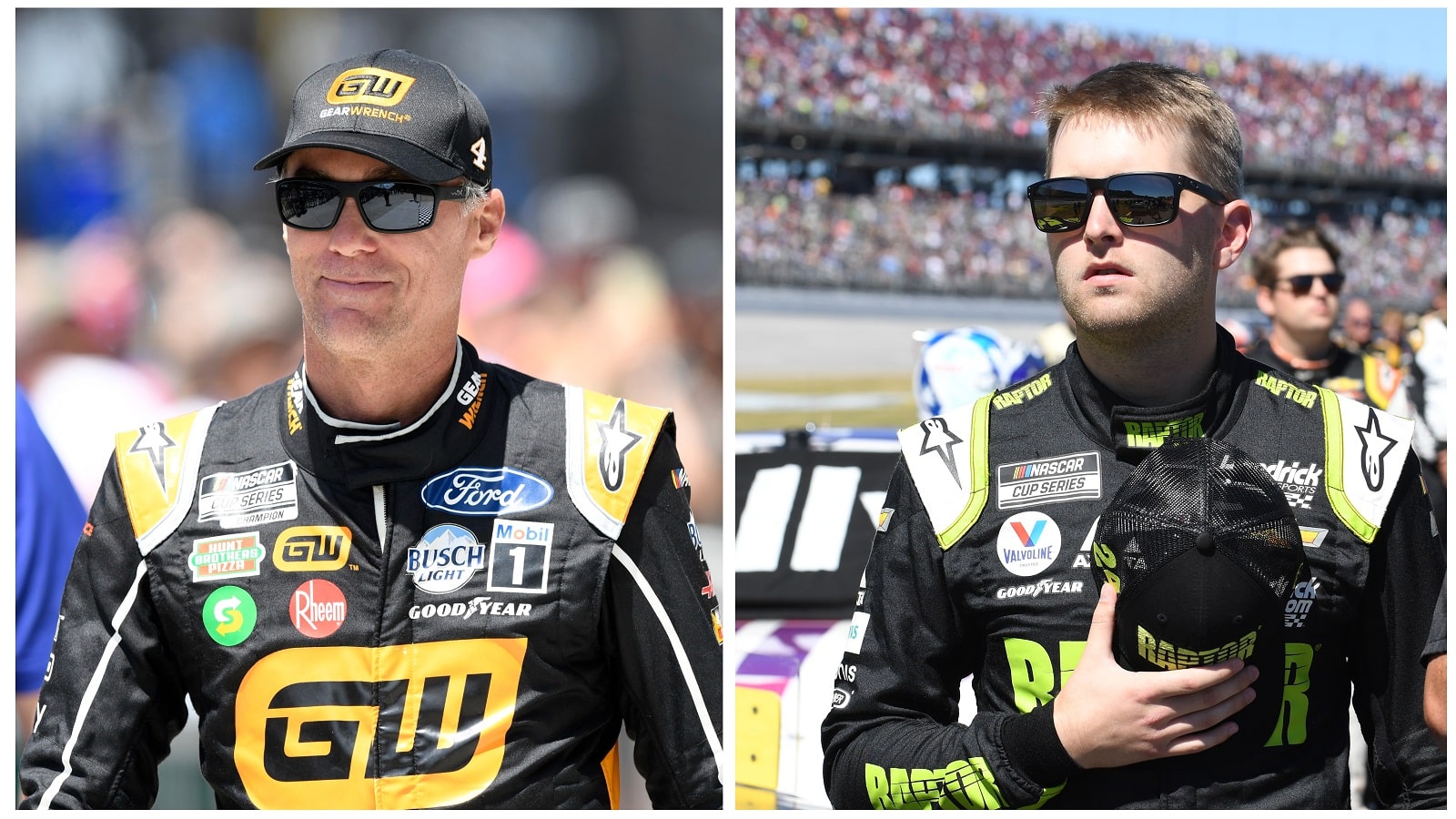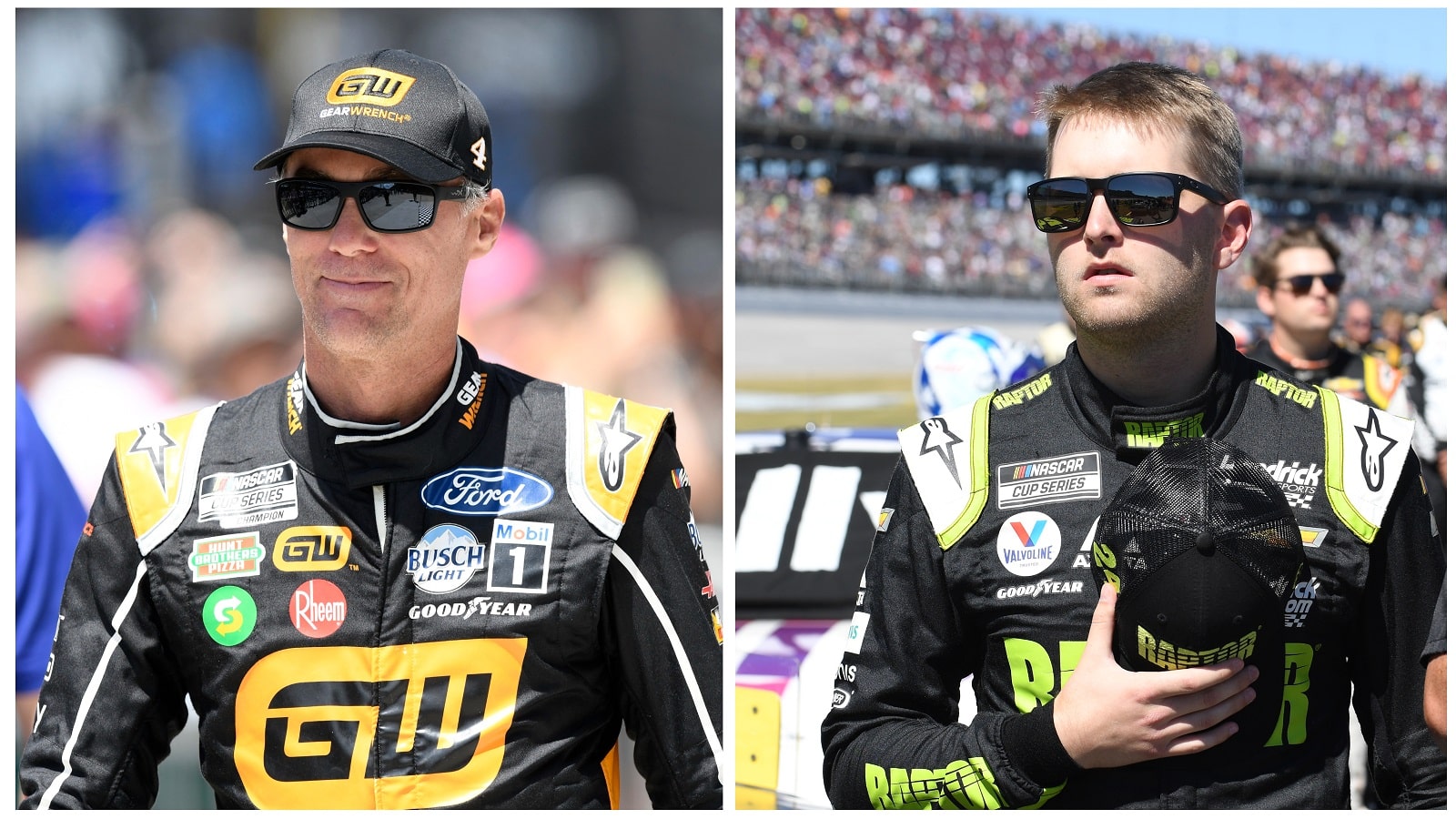 William Byron scoring a win in his appeal following his incident with Denny Hamlin is one more instance of NASCAR losing in front of the National Motorsports Appeals Panel or Final Appeals Officer, the entities charged with hearing appeals by drivers and their teams.
The most significant successful appeal before Thursday had been that of Xfinity Series driver Jeremy Clements, who won at Daytona in late August, seemingly clinching a playoff spot for a low-budget, family-run team.
Following normal procedures, Clements delivered his No. 51 Chevy's engine to the NASCAR R&D facility for an inspection that uncovered an issue with the intake manifold. After NASCAR let the race results stand but decreed Clements couldn't use the victory for entry into the playoffs, he successfully argued that providing the intake manifold wasn't necessary and that it shouldn't have been subject to inspection.
That shook up the standings heading into the final race of the regular season.
In the spring, Matt Crafton successfully argued to have his fifth-place finish in the truck series race at Darlington restored after NASCAR inspectors issued a disqualification over measurements showing the front end to be too low.
Before the season even began, NASCAR came down hard on Ryan Bell, an Xfinity Series crew chief for Mike Harmon Racing. Bell brought one of the team's cars to an offseason charity event at Rockingham Speedway, and NASCAR responded with a six-week suspension and $50,000 fine, a fiscal hit that Bell said would force him out of the sport.
After the team lost the first appeal, the Final Appeals Officer exonerated Bell.
NASCAR came down hard on Kevin Harvick and Stewart-Haas Racing
Brad Keselowski and Erik Jones are among the drivers whose teams drew big inspection-related penalties this season. Noah Gragson and Ty Gibbs have been docked for on-track behavior. And, of course, NASCAR disqualified Denny Hamlin and Kyle Busch after their one-two finish at Pocono, handing Chase Elliott a victory.
NASCAR either went unchallenged or survived appeals in all those instances. Now, it's Kevin Harvick and Stewart-Haas Racing looking for relief after a big penalty.
Last Sunday, Harvick finished 29th at Talladega and then had his car impounded by NASCAR for an inspection at the R&D Center, a fairly routine matter but one that occasionally uncovers problems. On Wednesday, NASCAR announced unspecified violations related to modification of vendor-supplied body parts, triggering a four-week suspension and $100,000 fine for crew chief Rodney Childers. In addition, Harvick and the team lost 100 points apiece.
Harvick is out of the playoffs, but the team's loss of points could be costly when NASCAR distributes prize money at the end of the season. In light of that and NASCAR's batting average in front of the National Motorsports Appeals Panel, filing the appeal is a no-brainer.
Like Sportscasting on Facebook. Follow us on Twitter @sportscasting19 and subscribe to our YouTube channel.
Got a question or observation about racing? Sportscasting's John Moriello does a mailbag column each Friday. Write to him at [email protected].