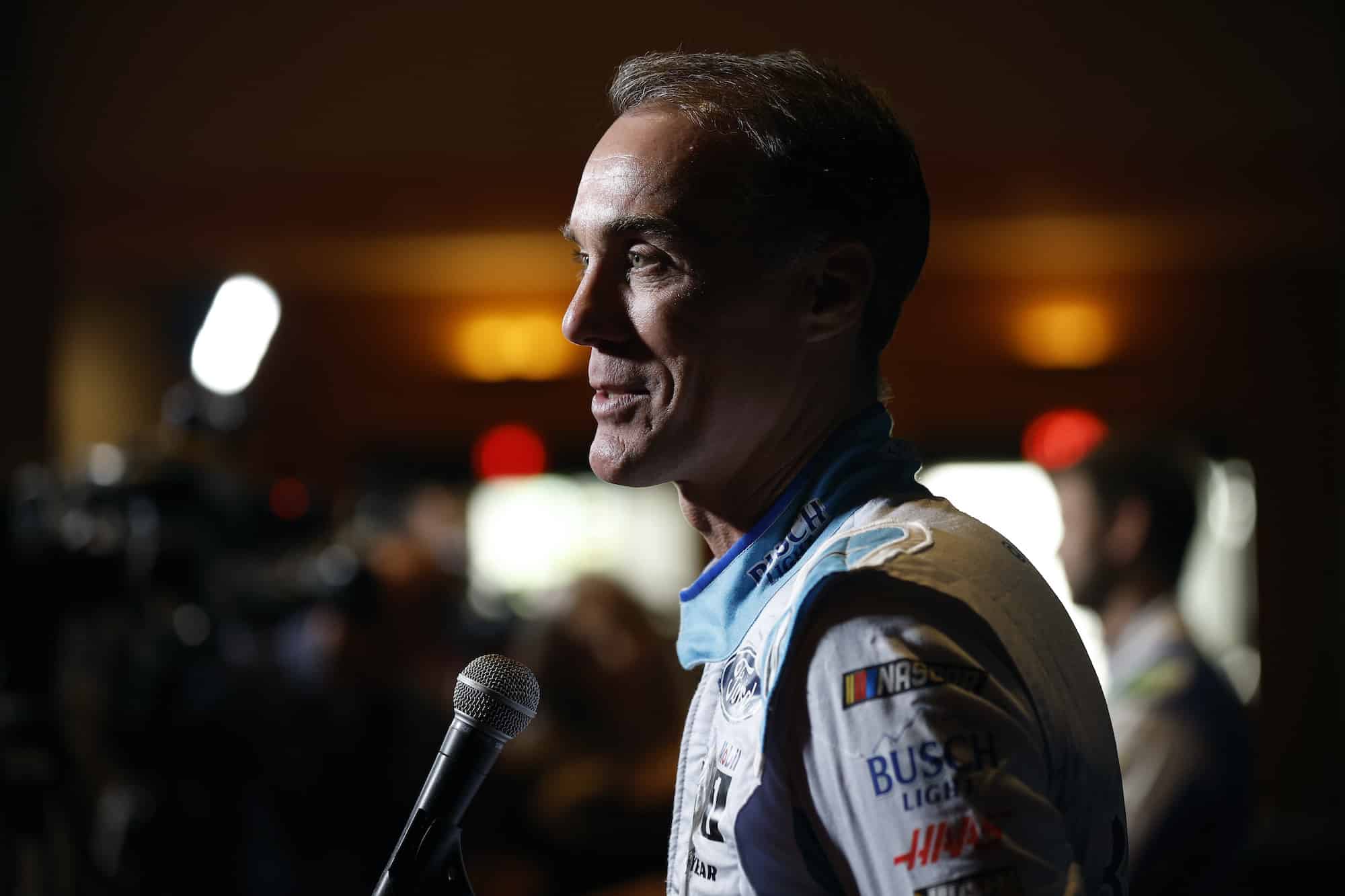 Kevin Harvick Reveals Reason for Escalated Twitter Activity: 'I Finally Just Said, "Eff It, I'm Done"'
Kevin Harvick has taken his Twitter game next level lately, with a dramatic increase of original tweets and replies, often getting salty in his comments. This weekend at Bristol he explained why.
Kevin Harvick will one day look back on the 2022 Cup Series season and remember it for a variety of reasons. He ended his 65-race winless streak at Michigan, and then impressively backed it up, winning a week later at Richmond. Those were a couple of highlights.
There's also been disappointment. Harvick, who has been outspoken about the Next Gen car and safety concerns long before its debut, went ballistic after the first round of the playoffs at Darlington when his car inexplicably caught on fire and ended his race. Since then, the Stewart-Haas Racing driver has taken his Twitter game next level.
This past weekend before the night race at Bristol, the 2014 Cup champ met with reporters. He was asked about his increased social media activity. The 46-year-old unsurprisingly didn't sugarcoat his response. 
Kevin Harvick making news in 2022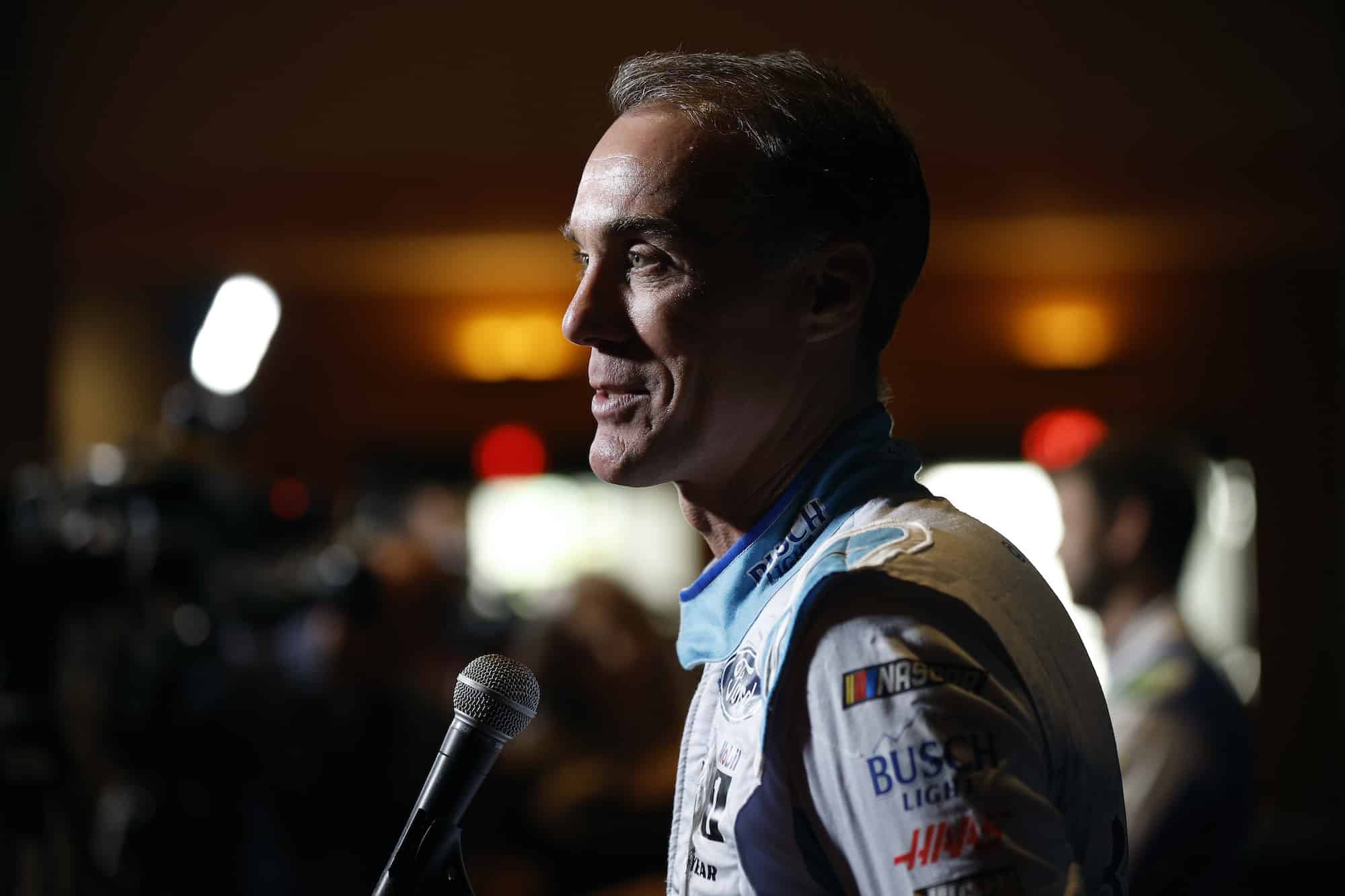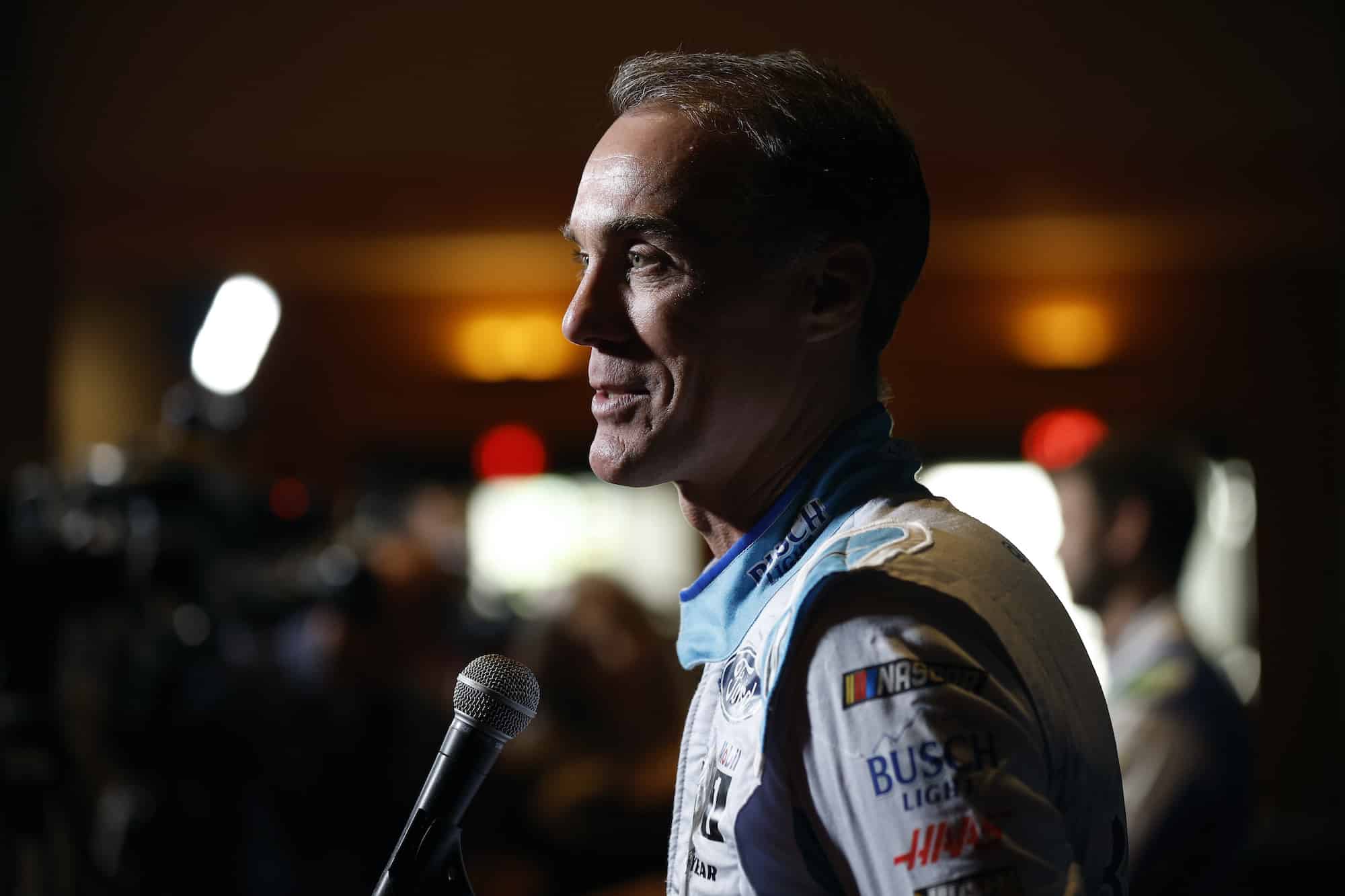 Kevin Harvick has never shied away from sharing his opinion. He did it last year, expressing concerns that the drivers felt like they weren't in the loop and NASCAR officials weren't adequately addressing safety issues with the Next Gen car.  
In the last couple of months, the veteran SHR driver has continued to be vocal about the new car, detailing the more intense effects drivers experience during all types of crashes. After the first race of the playoffs when his car went up in flames, the 46-year-old went off and blasted NASCAR. 
"We just keep letting cars burn up. Letting people crash into stuff. Get hurt. We don't fix anything," an angry Harvick said. "No we're just riding around out there and the car catches on fire. Just s***** parts. They don't care. It's cheaper to not fix it."
Harvick elevates Twitter game
Several days after Harvick's harsh comments, NASCAR responded and provided teams with a rule update that would allow them to make changes to the cars to prevent future rubber buildup and the risk of more fires. 
That action, paired with the news that North Wilkesboro will host the All-Star Race in 2023, fired up Harvick, who took to Twitter with more than a dozen comments/replies in a couple of hours.
"Great week for the sport! No more fires and a bad ass All Star race location!" Harvick tweeted. "Now lets be aggressive and get to work on fixing the front, rear, and side impacts for the drivers safety."
"My vote for the all star race is the 1000 HP package and lots of tires we have plenty of time to plan. #whynot," he said about North Wilkesboro.
"No id say he's faster than everyone else," Harvick replied to a fan who asked if Max Verstappen had a horseshoe up his ass.
When the Twitter account for SHR suggested the driver was feeling feisty with all of his activity, he responded, "How could you tell?"
Explains reason for increased social media activity
Now two weeks removed from Darlington, Harvick hasn't stopped tweeting. He's even fired a shot at another sport and a specific set of teams on the social media platform. 
This past weekend before the Bristol night race, the future Hall of Famer visited with reporters and was asked about his increased Twitter activity, and, more specifically, what prompted it. 
"I just got tired of not sharing it," Harvick said. "I got tired of hearing everybody else's. I was just fed up with it, honestly. I've always been so outspoken and honest with people, I finally just said, 'Eff-it, I'm done.'"
As Harvick suggested, he's always been one to let you know what he's thinking. In the past, that's typically come in the form of an interview. Now, he's taking a decidedly different approach, in which he has control of what he addresses and when he does it. 
In the end, a more active Kevin Harvick on Twitter is a great thing for fans. NASCAR officials might not feel the same way.
Like Sportscasting on Facebook. Follow us on Twitter @sportscasting19 and subscribe to our YouTube channel.