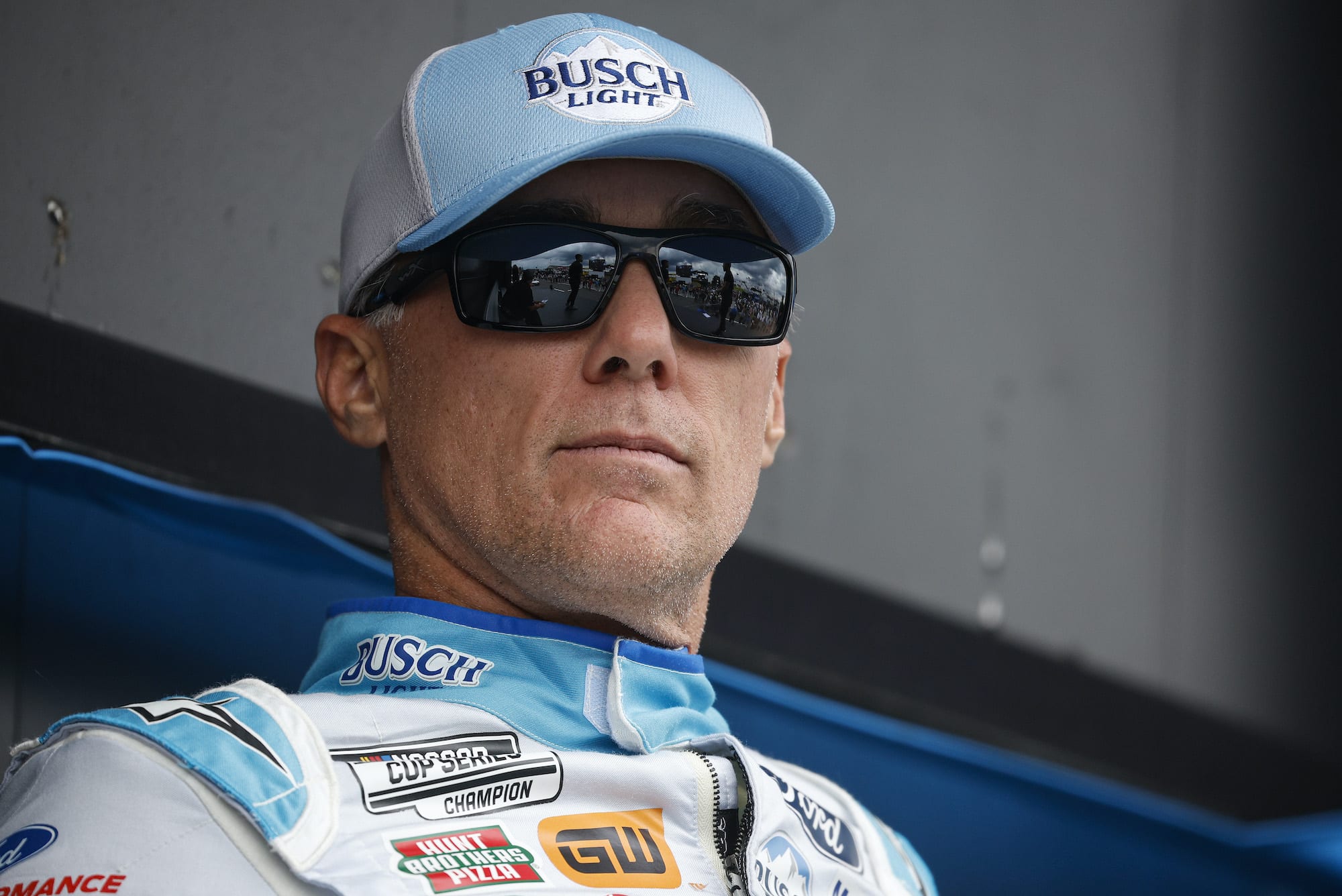 Kevin Harvick and Other Drivers Push Back With NASCAR and Sanctioning Body Scraps 'Science Experiment' at Martinsville, According to Report
Kevin Harvick and other drivers didn't like that NASCAR wanted to add a special "science experiment" for the Martinsville test, spoke up about it, and the governing body dropped the plans.
Kevin Harvick has never been someone to hold back what's on his mind. As a veteran in the Cup Series garage, the 2014 champion has used his voice to speak out on a variety of issues in the past. 
According to a new report, the Stewart-Haas Racing driver was at it again this past week when he and others were vocal in opposing a NASCAR "science experiment" added to the scheduled test at Martinsville Speedway, and the sanctioning body reversed course and scrapped its plans.  
Kevin Harvick outspoken on issues in the past
Kevin Harvick has challenged NASCAR on more than a few occasions in his career. Last year he called out the organization on safety issues with the Next Gen car after reports of poor crash test results.
"As we sat in the drivers' meeting that NASCAR had with us to show us everything, I think that the most frustrating part of the whole process is the fact that the safety piece to the drivers and the conversation with the drivers, which was asked for by the drivers, was had at the very end of everything," Harvick said. "And as you look at that, I think the guys driving the cars are owed at least the respect enough to at least be a part of the process of what's going on. Everybody is just a little bit frustrated with how all that's been handled."
More recently, he was outspoken about an interesting topic and the potential of shortening races. 
"500 miles at Atlanta with a restrictor plate. That was a long day. It felt like we were in there forever," he admitted. "I think the Daytona 500, obviously, needs to be 500 miles but the Coke 600 could be debated. But the rest of these races they shouldn't even allow them to have 500-mile races. They, to me, seem like a thing of the past."
Harvick against wet tire test at Martinsville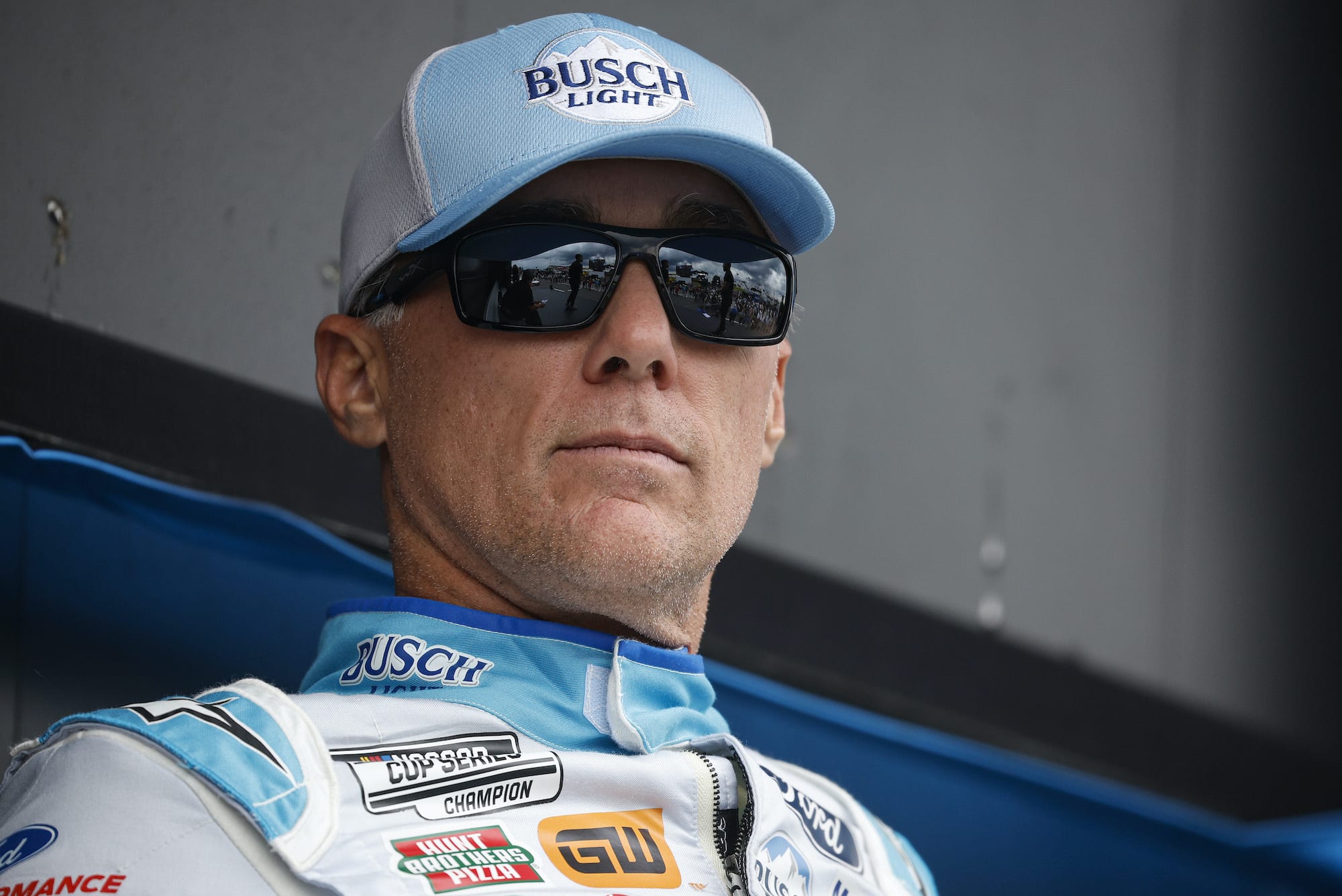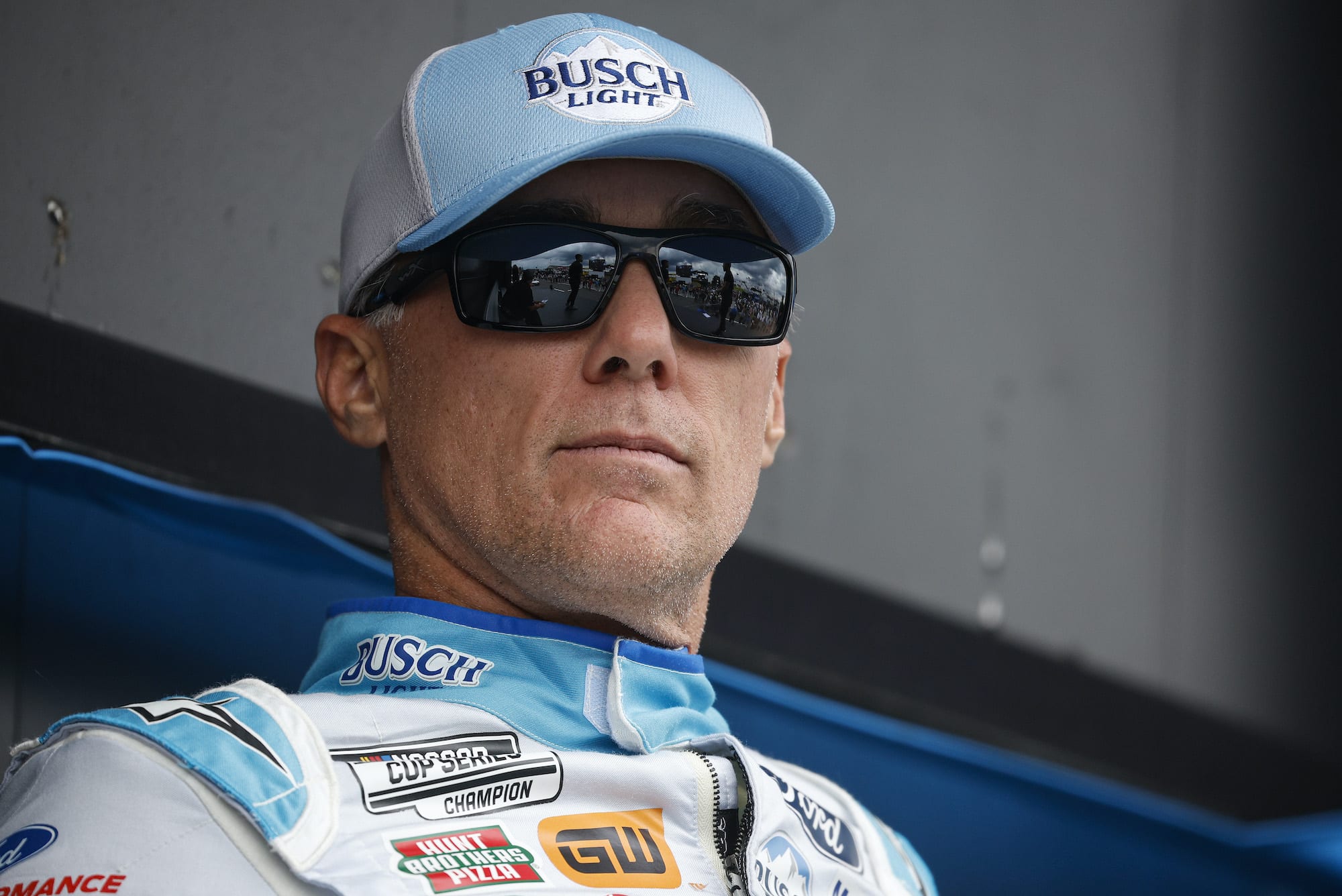 This week most Cup teams headed to Martinsville for organizational tests, including trying out new left-side tires. According to Freddie Kraft, Bubba Wallace's spotter and a co-host on the Door Bumper Clear podcast, NASCAR unexpectedly added another unique test to the agenda.
"The rumor is the last two hours of the test at Martinsville on Wednesday, they're going to wet the track down and run wet tire testing at Martinsville," Kraft revealed.
"Let me ask you two things on that," co-host Brett Griffin said. "Number one — is it fair to say this is a science project?"
"A hundred percent experiment," Kraft replied. 
"Whose science project is it?" Griffin questioned.
"NASCAR's," Wallace's spotter replied.
"OK. Who is paying for the science project if you wreck a car?" the Kaulig Racing spotter continued his line of questioning.
"Not NASCAR," Kraft answered. 
After talking about the weekend's race at Watkins Glen that started in the rain, Griffin concluded, "this seems like a waste of time and money to me."
"There is a lot of teams that said, 'No, we're not doing that,'" Kraft acknowledged. "There's one driver that said, 'You can go to hell. I'm not doing that.'" 
"Wonder which one that is?" Brad Keselowski's spotter TJ Majors jumped into the conversation.
"He drives a Ford, I can tell you that much," Kraft answered. 
"He's won two races this year, back to back," Griffin casually mentioned, which drew a laugh from his fellow co-hosts.
NASCAR drops plans
On Tuesday, Fox's Bob Pockrass tweeted from Martinsville and provided an update on the planned wet tire test.
"There were tentative plans to possibly water down the track for the final couple hours tomorrow but teams told me (on Saturday at Watkins Glen) that plan has been scrapped," he wrote. "If it rains, teams would be able to run the wet-weather tires."
Kevin Harvick has been in the sport a long time. He knows when to pick and choose his battles. He picked this one, along with some of his fellow competitors, and won. 
Like Sportscasting on Facebook. Follow us on Twitter @sportscasting19 and subscribe to our YouTube channel.