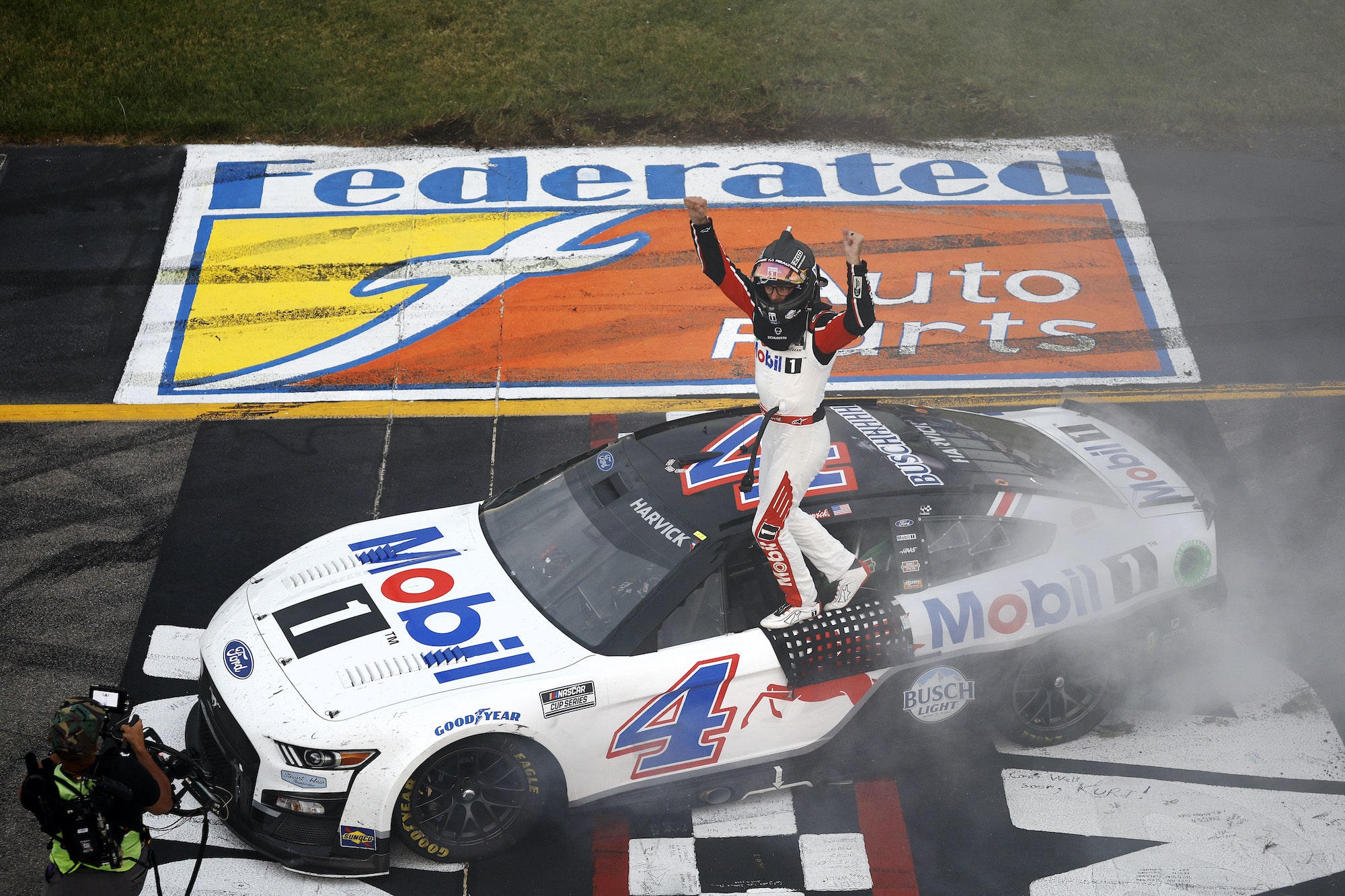 Chad Knaus Doesn't Hesitate in Suggesting Kevin Harvick and Rodney Childers Are Lying About Recent Success
Kevin Harvick and his crew chief Rodney Childers have said nothing has changed for them to end their 65-race winless streak and win consecutive races. Chad Knaus says they're not telling the truth.
In the last two weeks, Kevin Harvick has dispelled any rumors that his career is in decline at 46 years of age and likely over as some suggested. He ended his 65-race winless streak with a period at Michigan followed by an exclamation point at Richmond.
Interestingly, both driver and crew chief Rodney Childers have insisted that nothing has changed at the shop from what they were doing in the past. This week Chad Knaus was asked about the team achieving success without any changes and he candidly said they are lying. 
Kevin Harvick breaks long winless streak 
In 2020, Kevin Harvick was the dominant driver in the Cup Series, amassing an impressive nine wins, his last coming at the Bristol night race. Then, nothing. 
All of last year, not a single win, but a couple of near-misses with a pair of runner-ups. This year, Harvick ran well during the spring race at Richmond but came up just short, finishing second behind Denny Hamlin.
Last week before Michigan, some of the pundits suggested Harvick had a chance because he had found so much success on the track in the recent past, including four wins in the last four seasons. The Stewart-Haas Racing driver did just that, winning the race and breaking the streak.
After that race, Childers and Harvick both made interesting comments about the team and its recent run of success.
"Nobody really ever changed a lick," the veteran crew chief said. "Every single morning we act the same. We talk about the same things of what we need to do better and when we need to do it."
The driver agreed.
"I'm going to debrief on Tuesday. Write my notes down and they're going to send me 27 emails of what the characteristics of the race track are and all the different setup things and everything that they send me every week," Harvick said. "And it's going to be just the same routine. We're just going to grind through the same things again next week and it'll be no different than the last 65 weeks that we've lost."
Chad Knaus says Harvick and crew chief are lying 
Chad Knaus knows a little something about winning. He won seven Cup Series championships with Jimmie Johnson. This week in one of his regular appearances on NASCAR Race Hub, the vice president of competition at Hendrick Motorsports was asked by show host Shannon Spake about Childers and Harvick and their insistence that nothing has changed at the shop.
"Those are lies. Lies, I tell you," Knaus said, laughing. "Because something has changed. And I have to eat a tremendous amount of crow, quite honestly, because I stood here on a Race Hub a month and a half ago, and I said the 4 car of Kevin Harvick, they won't win a race before the playoffs because they had not shown me at that point anything to provide me thoughts that they could be competitive at that level.
"What they've done the last couple of weeks has been fantastic. Obviously, Michigan is a very difficult race track. It is a 'Ford-style race track.' I think all of us would have picked a Toyota to probably have won that race, standing from afar, to begin with. Pit stop strategy, all of that, they get out front, they're able take advantage of that. They're super fast. 
"Going to Richmond, that is one of his best race tracks. The thing is that's really treacherous about that team is Phoenix is one of that team's best race tracks. So all they have to do is get there. And now they have a great opportunity to get there. So my hats off to those guys. They've done great. And something has changed." 
Contender for the championship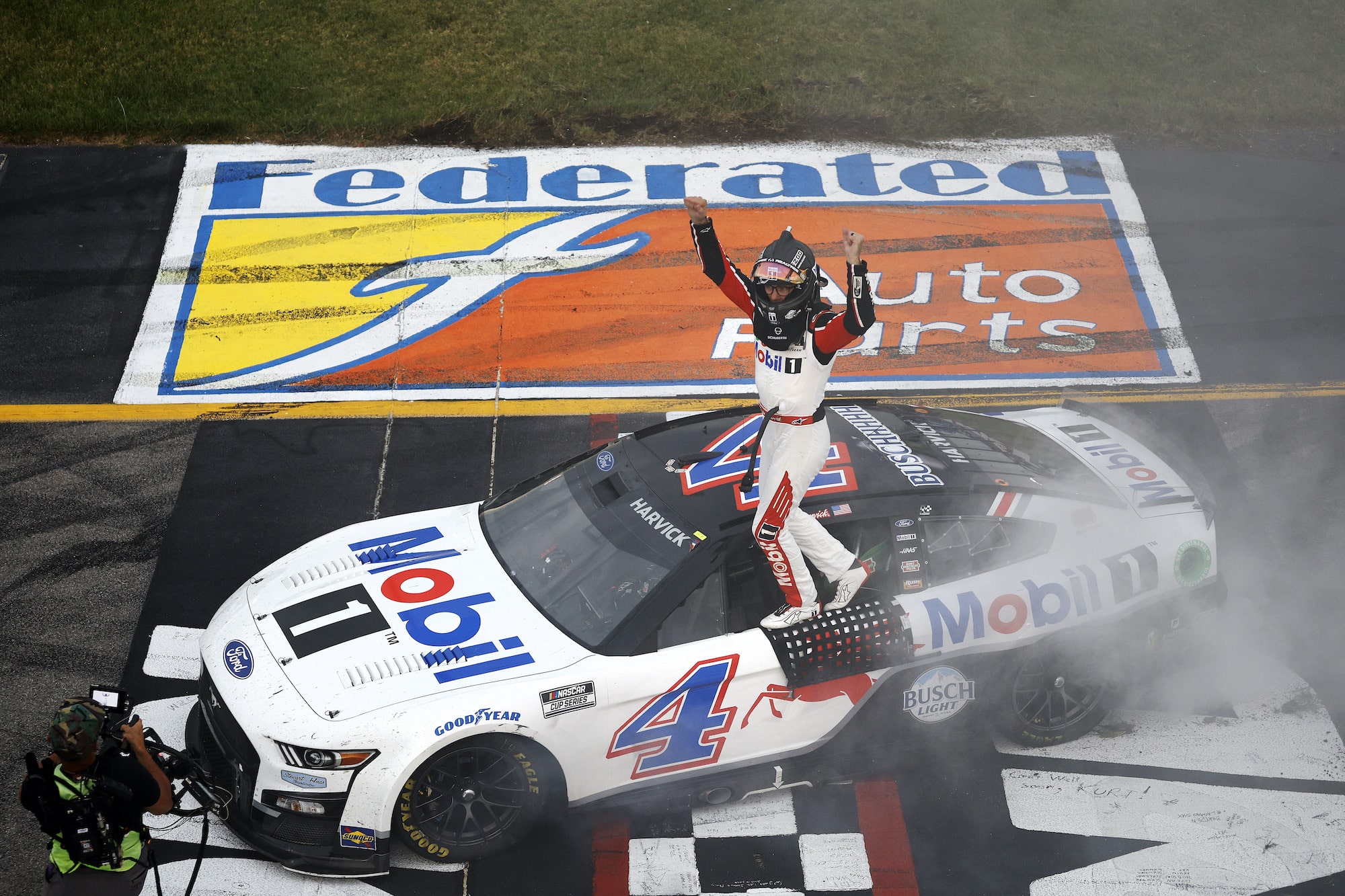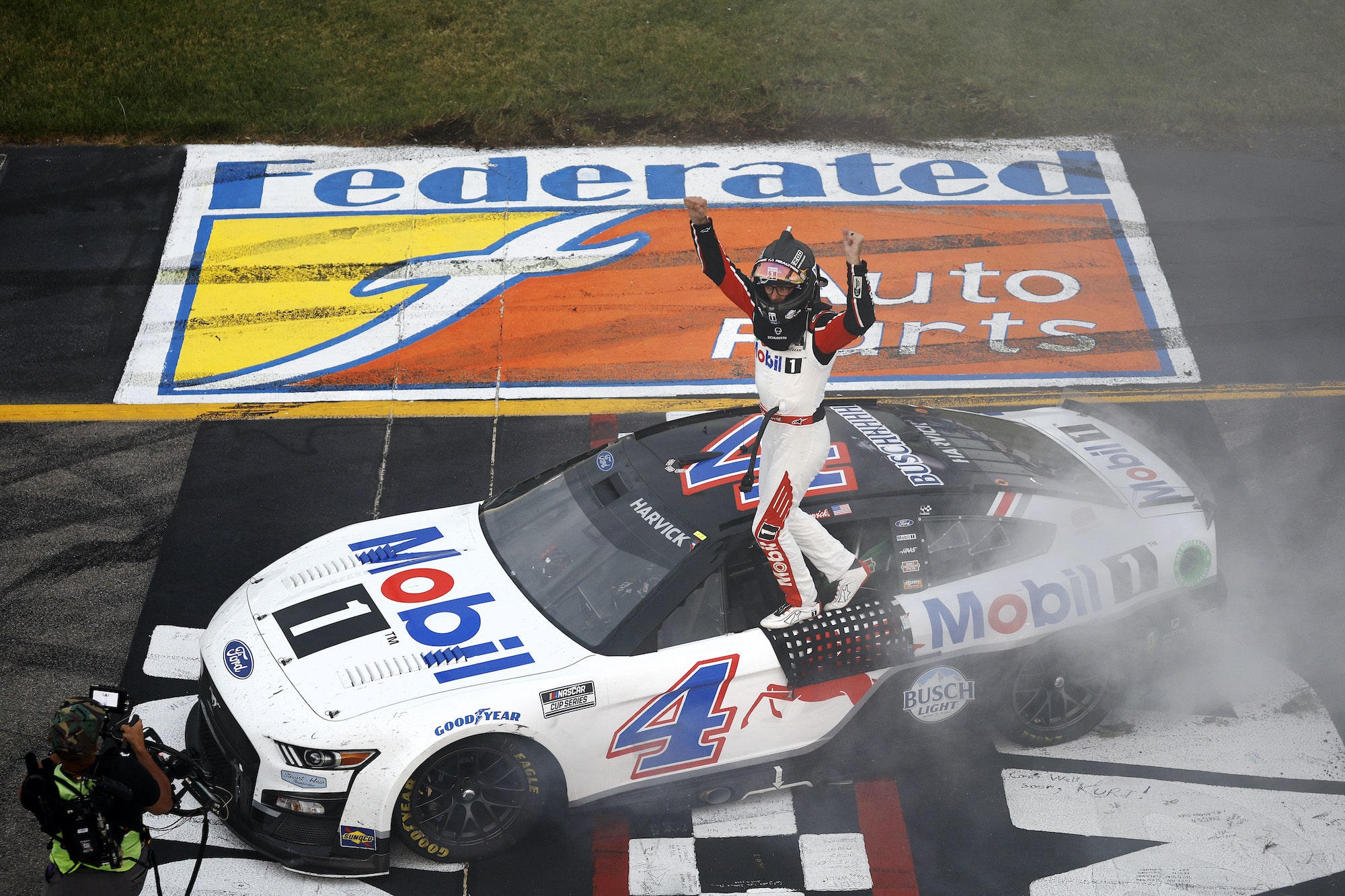 What exactly has changed in the shop with the No. 4 team — only Harvick and Childers know. But, as Knaus pointed out, it's completely changed the team's fortunes, and now most pundits consider them a legitimate contender for the championship.
It's quite an amazing turnaround when you consider most had understandably written off the SHR team as recently as a few weeks ago simply because they hadn't made it to Victory Lane in such a long time.
And as Knaus also noted, Harvick did it on two starkly different tracks. That should be concerning for the rest of the competition in the playoffs.  
Like Sportscasting on Facebook. Follow us on Twitter @sportscasting19 and subscribe to our YouTube channel.