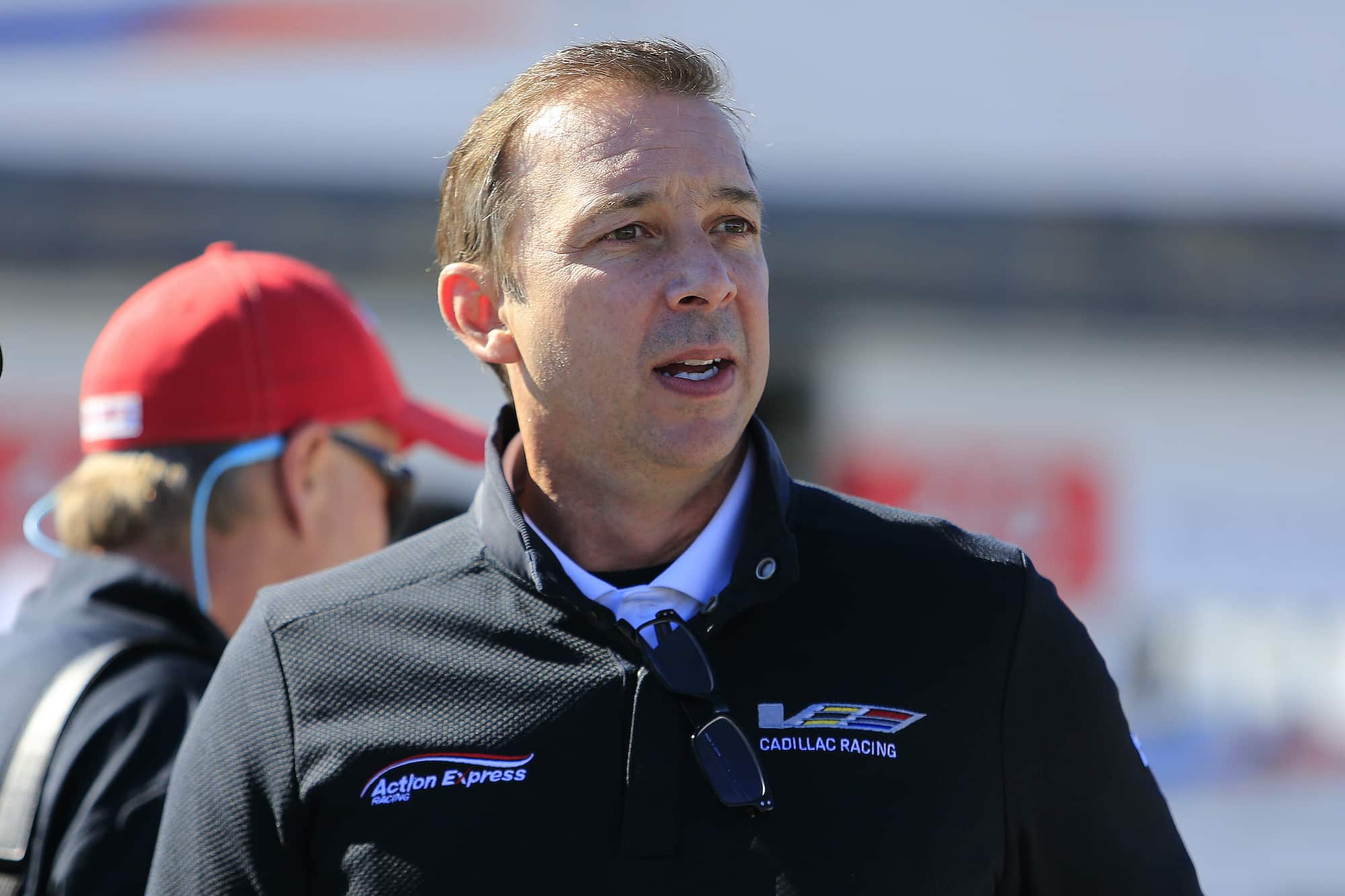 Chad Knaus Is Latest Hendrick Motorsports Voice to Call Out NASCAR for Loose Wheel Problems: 'To Say We Don't Have an Issue Is Just Blind'
Chad Knaus, like Cliff Daniels did several months ago, said this week that NASCAR needs to step up and address the loose wheel problems.
Chad Knaus is one of the greatest crew chiefs in NASCAR Cup Series history. As a result, he's still one of the most respected voices in the sport. This week he used that voice and didn't sugarcoat the reason he thinks teams have consistently had problems with loose wheels this season. And he didn't blame the teams. 
Loose wheels are major problem with Next Gen car in 2022
It happened in the first race of the season. Kaz Grala lost a wheel in the Daytona 500, and everyone thought that it was just a simple mistake by his team with the new single lugnut wheel. 
Then it happened again. And again. And again. In 17 races, it's happened 11 times. With that shocking number of mishaps, we now know it's not due to inexperienced teams. Even the best pit crews haven't been immune to loose wheels.
Denny Hamlin and Kyle Larson are currently without crew chiefs and two pit crew members because they are serving four-race suspensions for the infraction. 
Chad Knaus calls out NASCAR for loose wheels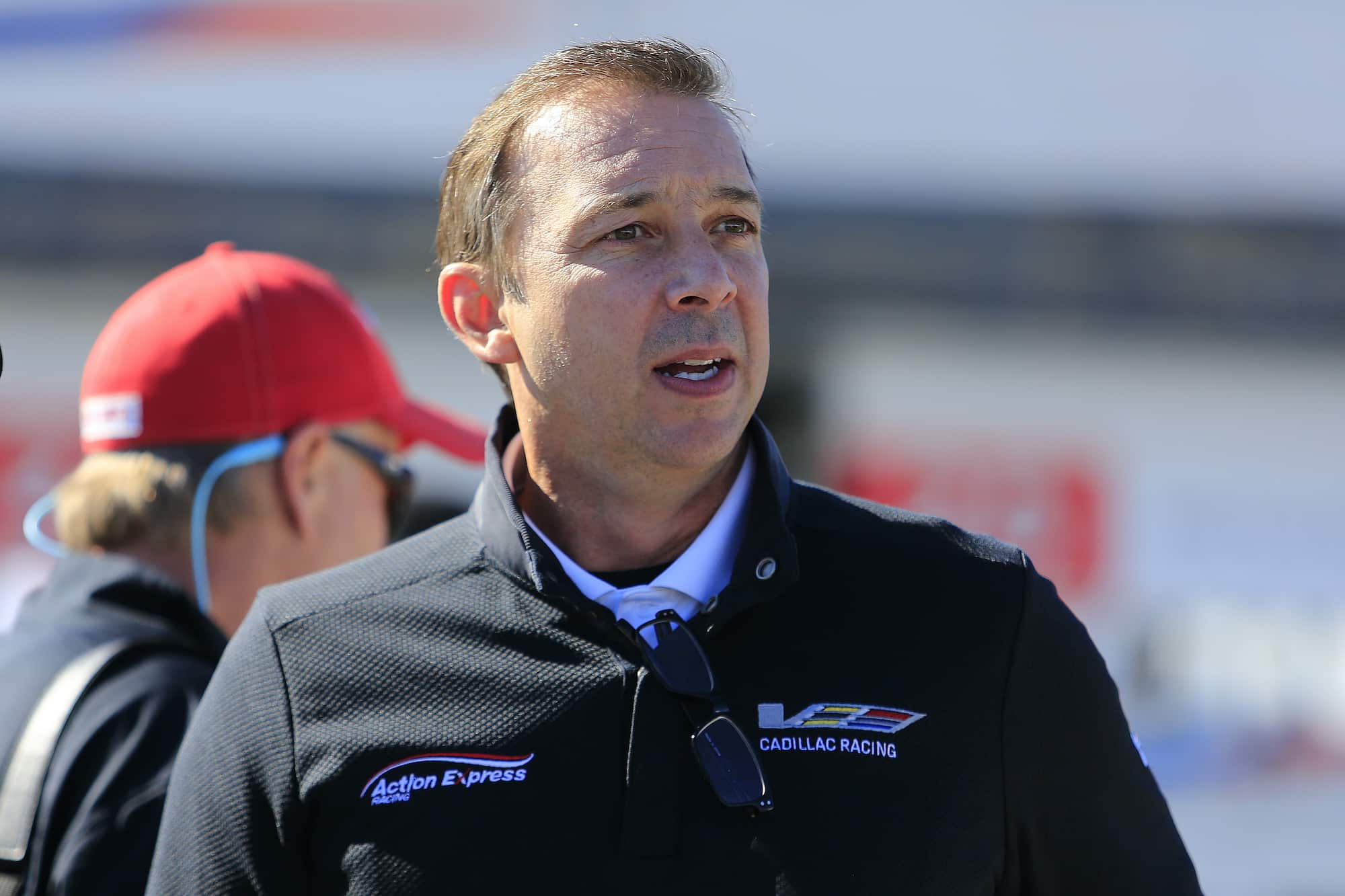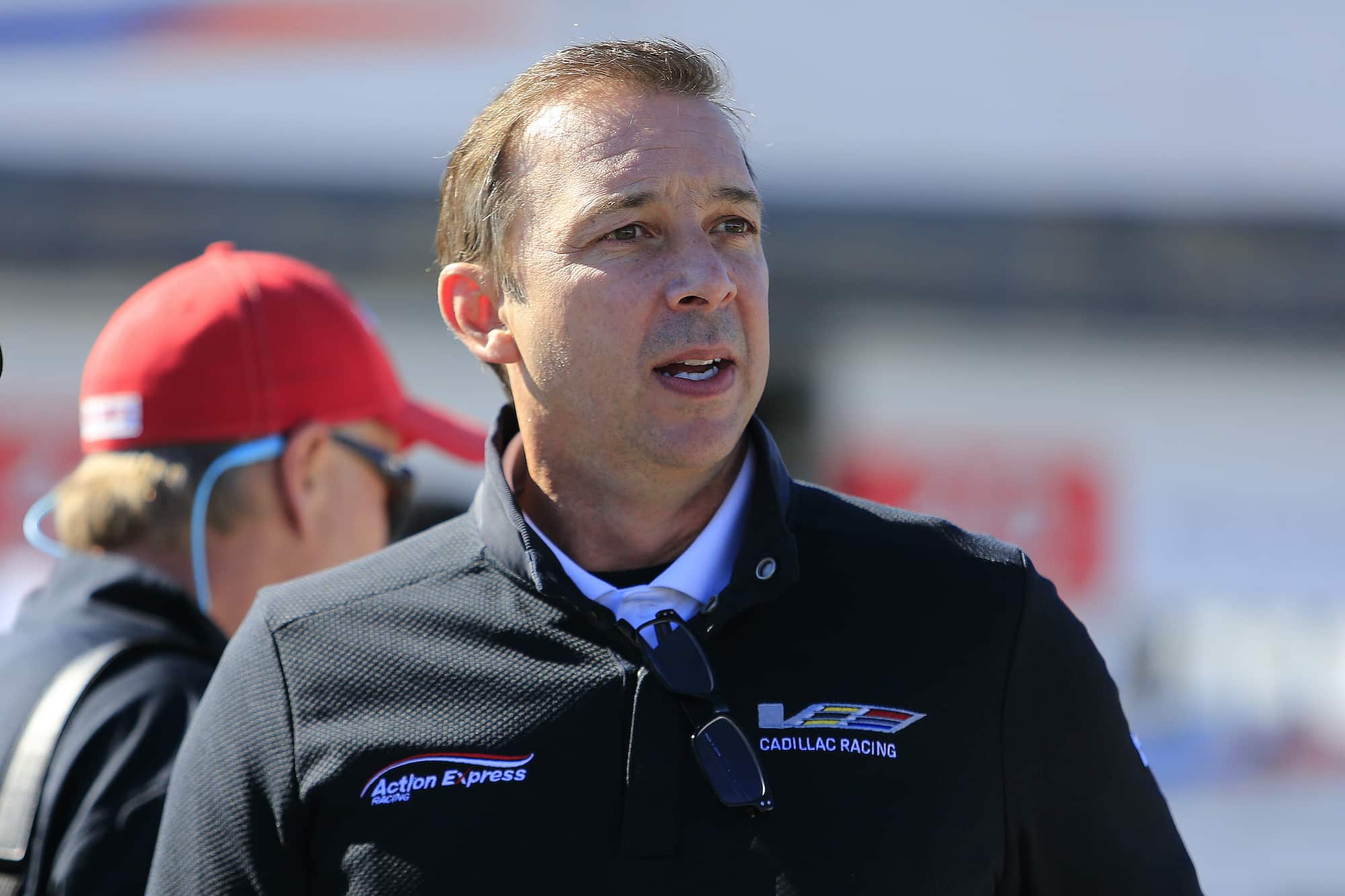 This week Chad Knaus appeared on NASCAR Race Hub, and both he and Jamie McMurray discussed the issues Bubba Wallace and his team have experienced this season. While the conversation focused on the No. 23 car, the seven-time championship-winning crew chief pointed out how it is a much bigger issue. 
"Nobody in the industry is immune to this right now," Knaus opened. "To say we don't have a problem is just blind. You can't deny that we've got a mechanical issue. Yes, we can say all that we want that if they slow down, they do it right, this, that, and the other. You can't do that in a competitive environment, right. We've got to make some adjustments as an industry. You have to realize that as it's going from Hendrick Motorsports to Gibbs to Roush. Every team in the industry has gone through this just about. You can't pinpoint folks. We've got to get to work on it as a group."
Knaus wasn't done. A few minutes later, he pointed out how NASCAR's penalties for loose wheels have unnecessarily made an even greater impact on the 23XI Racing team. 
"There's something else I want to put out there," he said. "So they (Wallace team) had an issue at COTA. A wheel came loose. Honestly, from my opinion, I think that was a mechanical problem that resulted in a loose wheel. Wheel comes off. Then you take the guys that they thought were the best that were on that pit crew and you take them off, right. So those guys aren't participating anymore. So how many of those penalties were a result of of those guys that were the better guys not being on that team?"
Cliff Daniels said same things as Knaus months ago
Chad Knaus was the top crew chief when he worked at Hendrick Motorsports. Now that he's transitioned to the vice president of competition for the organization, many consider Kyle Larson's crew chief Cliff Daniels as potentially the next Knaus. 
What makes Knaus's comments this week even more interesting is that Daniels said almost the same thing back in April.
"I hate that I'm going to have to say it, but it's the truth, the razor-thin line that we're on right now from having a fast pit stop and having a potential issue is smaller than it has ever been," Daniels said during an appearance on SiriusXM NASCAR Radio. "And believe it or not, there is more complexity and nuance in the single-lug pit stop than there was in the five-lug pit stop. And I know that's really hard to believe, but a lot of it does boil down to limitations that we have with the current pit gun. 
"A few things that I'm going to say are inadequate with the safety mechanisms that are supposed to keep the wheel nut from falling off that I don't believe you can blame the teams, and the tire changers, the pit performers every single time from what we've seen this year. I would say that NASCAR needs to step up, and NASCAR needs to improve the pit guns. NASCAR needs to improve the stuff that we're using."
Unsurprisingly, Daniels said something very similar to Knaus when discussing the penalties.  
"And the other thing that is really kind of mind-blowing is the penalties that they give out," he said. "It was already very, very difficult to do a pit stop, and we have really handpicked guys that have been brought up through our systems that are so trained, and we're trying to make them experts in their area. 
"If something fails or something doesn't go according to plan, and a wheel, heaven forbid, comes off, which we all agree is a massive safety issue, we're then going to make it an even bigger safety issue the next time that team comes to the track because we're going to suspend two of those guys for four weeks that are the best experts that that team has at the time to put on their car. So we're going to go ahead and put them on the sidelines for four weeks and we're going to bring in two guys that are less experienced to go pit the car and do the same thing. So that in itself just doesn't make sense."
Clearly Cliff Daniels and Chad Knaus are on the same page. Now it's just a matter of getting NASCAR on that same page.
Like Sportscasting on Facebook. Follow us on Twitter @sportscasting19 and subscribe to our YouTube channel.