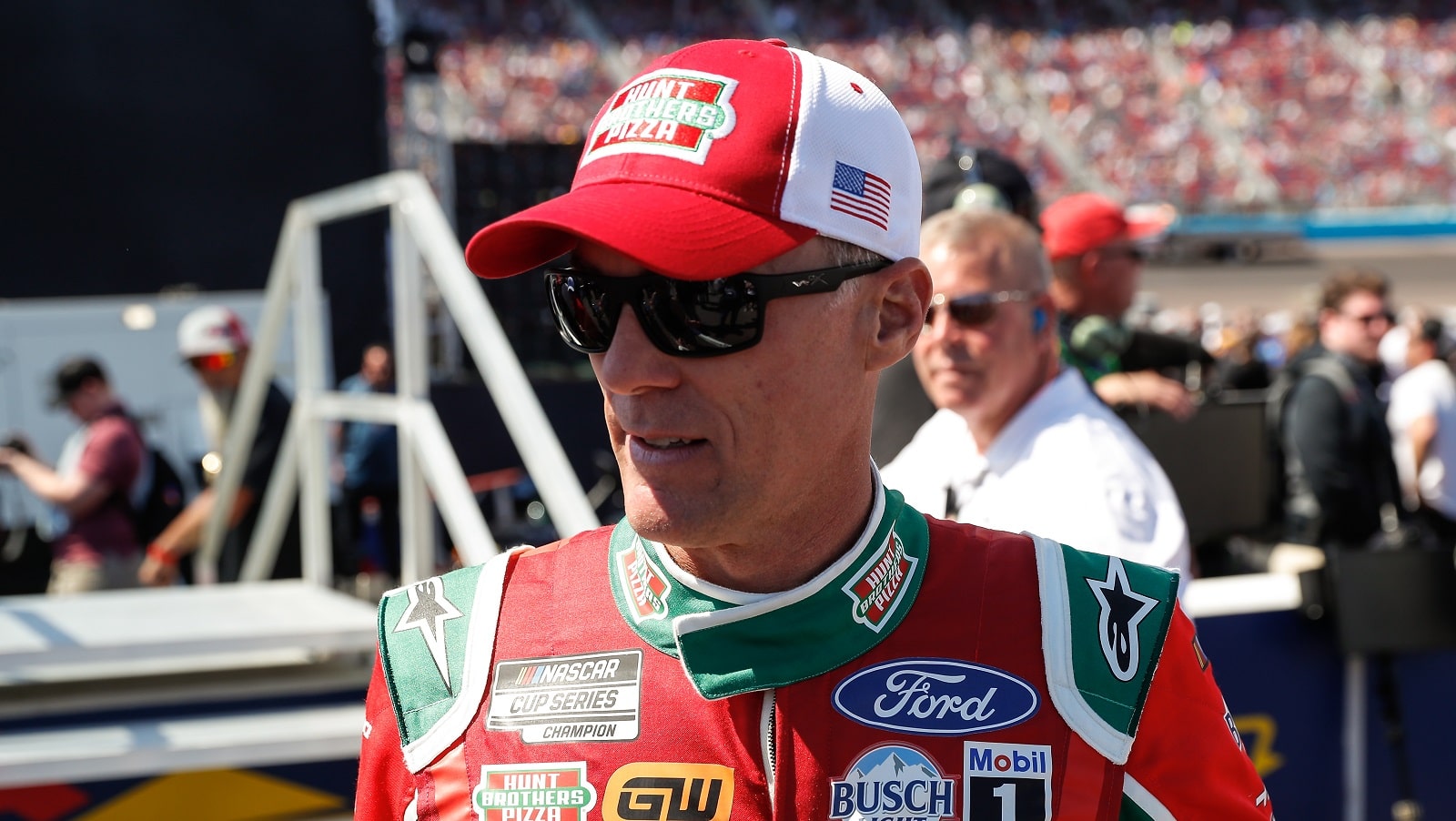 2 of the 3 Formula 1 Rules Kevin Harvick Wants NASCAR To Adopt Should Be No-Brainers
Kevin Harvick has been busy again this week on Twitter, where he extolled the virtues of Formula 1.
In the spirit of Meat Loaf, let's make sure Kevin Harvick knows two out of three ain't bad. The Cup Series veteran has become loquacious on social media lately, and his trio of thoughts this week on how NASCAR should be drawing inspiration from Formula 1 qualified as close to spot-on.
As an aside, Harvick could land a new gig after retirement. The 2014 Cup Series champion hasn't been holding back, making him perfect for the TV studio on telecasts and maybe even the booth during races. Unless, of course, NBC or Fox execs value their relationships with the NASCAR brass more than they value blunt opinions.
Kevin Harvick: Decisions don't have to be immediate, just correct
The playoff race at Texas Motor Speedway was messier than stewed tomatoes day in the elementary school cafeteria. Aside from more blowouts than Super Bowls in the '80s and '90s, the big issue was William Byron knocking Denny Hamlin into the infield during a caution.
NASCAR did nothing at the time, explaining afterward that officials missed it while attending to establishing the race order and other tasks triggered by the yellow. Still, it was a lengthy caution, during which Hamlin and his crew chief were clearly upset. In all that time, NASCAR couldn't figure out what transpired and how to fix it.
"The cameras and the monitors that we've got, we dedicate them mostly to officiating and seeing our safety vehicles and how to dispatch them," NASCAR senior VP of competition Scott Miller said. "By the time we put all those cameras up (on monitors), we don't have room for all of the in-car cameras to be monitored."
The officials never saw the incriminating footage from inside William Byron's Chevy until the race resumed. That was too late to send the "24" to the back of the field or hold him for one or two laps.
That admission rankled Harvick on Twitter.
"All of these situations should be handled during the race," he tweeted. "Just like F1 'under investigation' works at any point of the race, you issue a penalty and move on. That way when you 'don't see it' you can still handle during the event." 
Harvick is right. It sometimes takes F1 several laps on lengthy road courses to do a review and decide, but they invariably get it right.
Another Formula 1 idea worth considering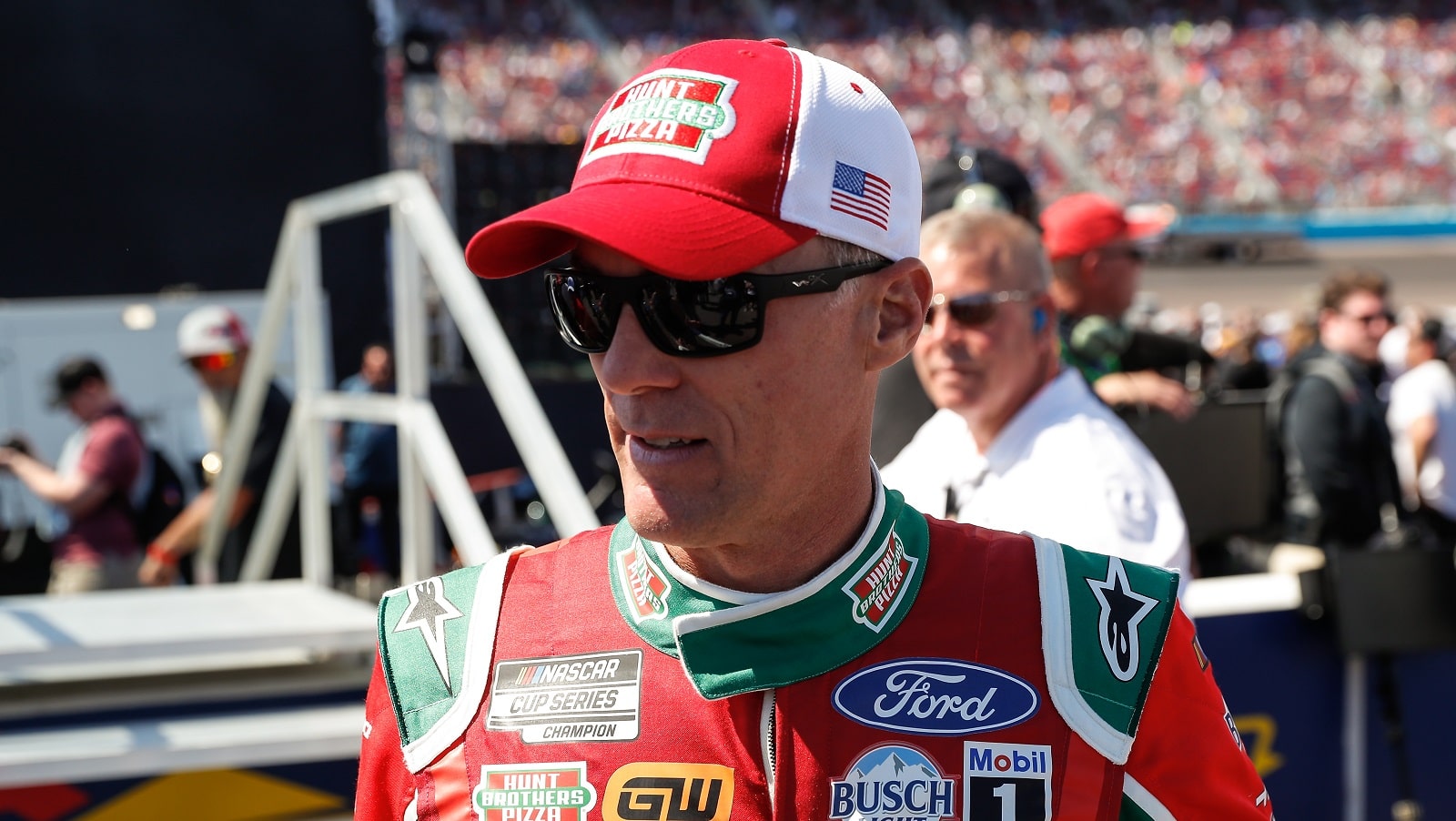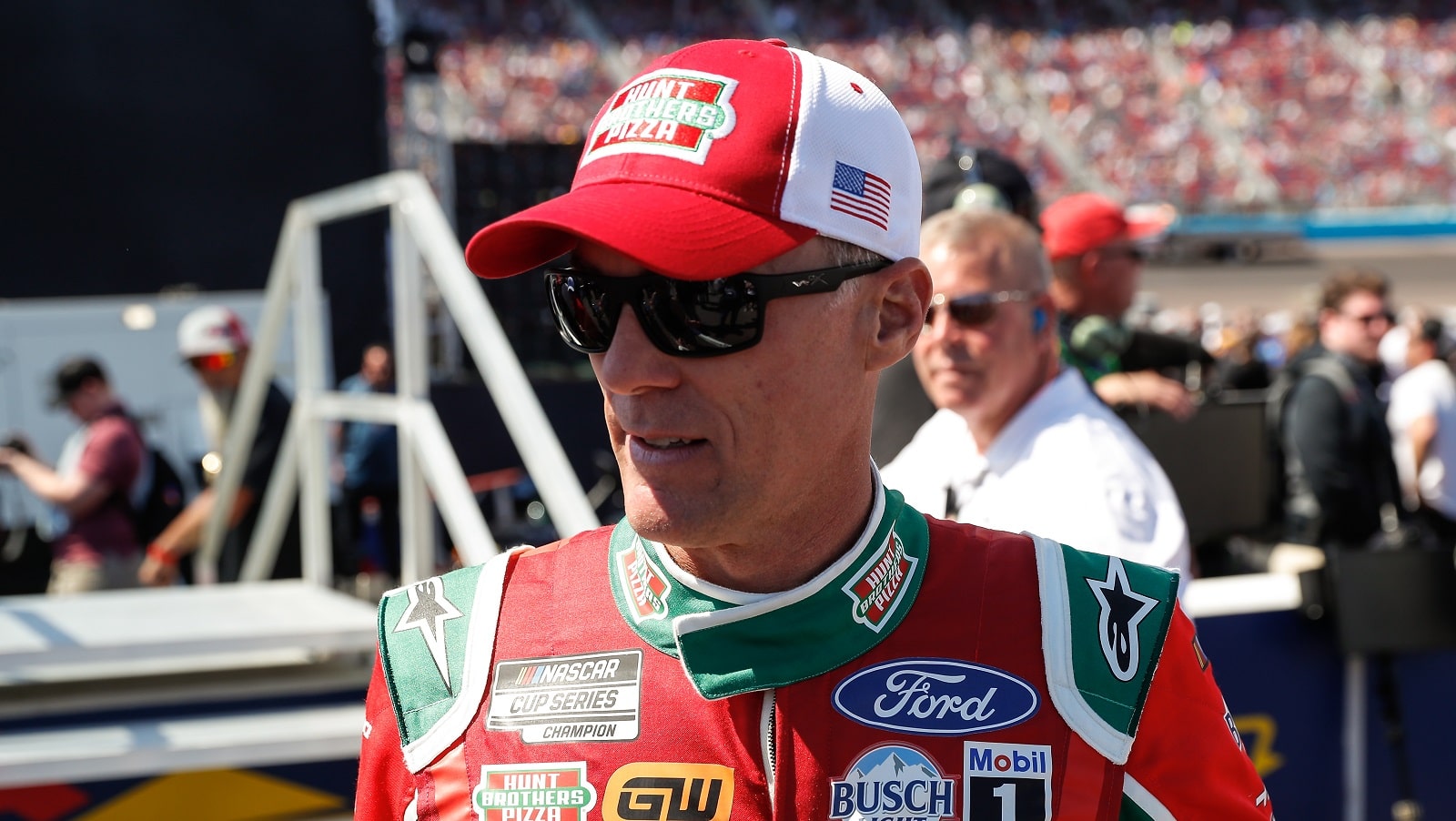 Recognizing the physical demands of a collision sport, the NFL returned a bye week to every team's schedule in 1990. It's not much of a break, but the mandated time off does give players time to get over the first wave of bumps and bruises.
On the other hand, Formula 1 goes big when it comes to time away. The single weeks off between many races don't do much for support staff since they're often hauling equipment between continents and setting up elaborate team operations suites. However, F1 also carves out a month in the middle of summer, during which the sport shuts down.
By comparison, NASCAR schedules 36 points races and the All-Star Race in a 38-week window. While teams mostly return home for a few days between races, it's still a demanding grind.
"Should be a two week break with a mandatory shut down of the shops for one week," Kevin Harvick tweeted this week. "Right now we work everyone into the ground and a set week for them to plan around with their family would be a big deal." 
Are there too many long races?
Once Kevin Harvick started tweeting about policies for NASCAR to adopt, a follower inquired as to whether there were any other Formula 1 ideas worthy of consideration.
Harvick responded that the Daytona 500 should be the only 500-mile race, a nod to how F1 squeezes all its races into tidy two-hour windows. Later, though, he reconsidered and thought the historic Southern 500 at Darlington could remain intact. It's unclear whether Harvick would also grant the tradition-rich Coca-Cola 600 a waiver.
Only six races on the 2023 schedule will go 500 or more miles. Dropping one Talladega race down to 400 miles and giving Texas Motor Speedway the death sentence wouldn't be horrible ideas, but Harvick's real quibble should be with all the 400-milers.
Why do two races apiece at Kansas, Las Vegas, and Atlanta cover the same distance? Drop some of the 13 total races down to a Phoenix-like 300 miles and tinker with stage lengths, forcing teams to reconsider fuel and tire strategies. On weekends when Xfinity and/or truck series teams are also there, fans might embrace the change.
Like Sportscasting on Facebook. Follow us on Twitter @sportscasting19 and subscribe to our YouTube channel.
Got a question or observation about racing? Sportscasting's John Moriello does a mailbag column each Friday. Write to him at [email protected].