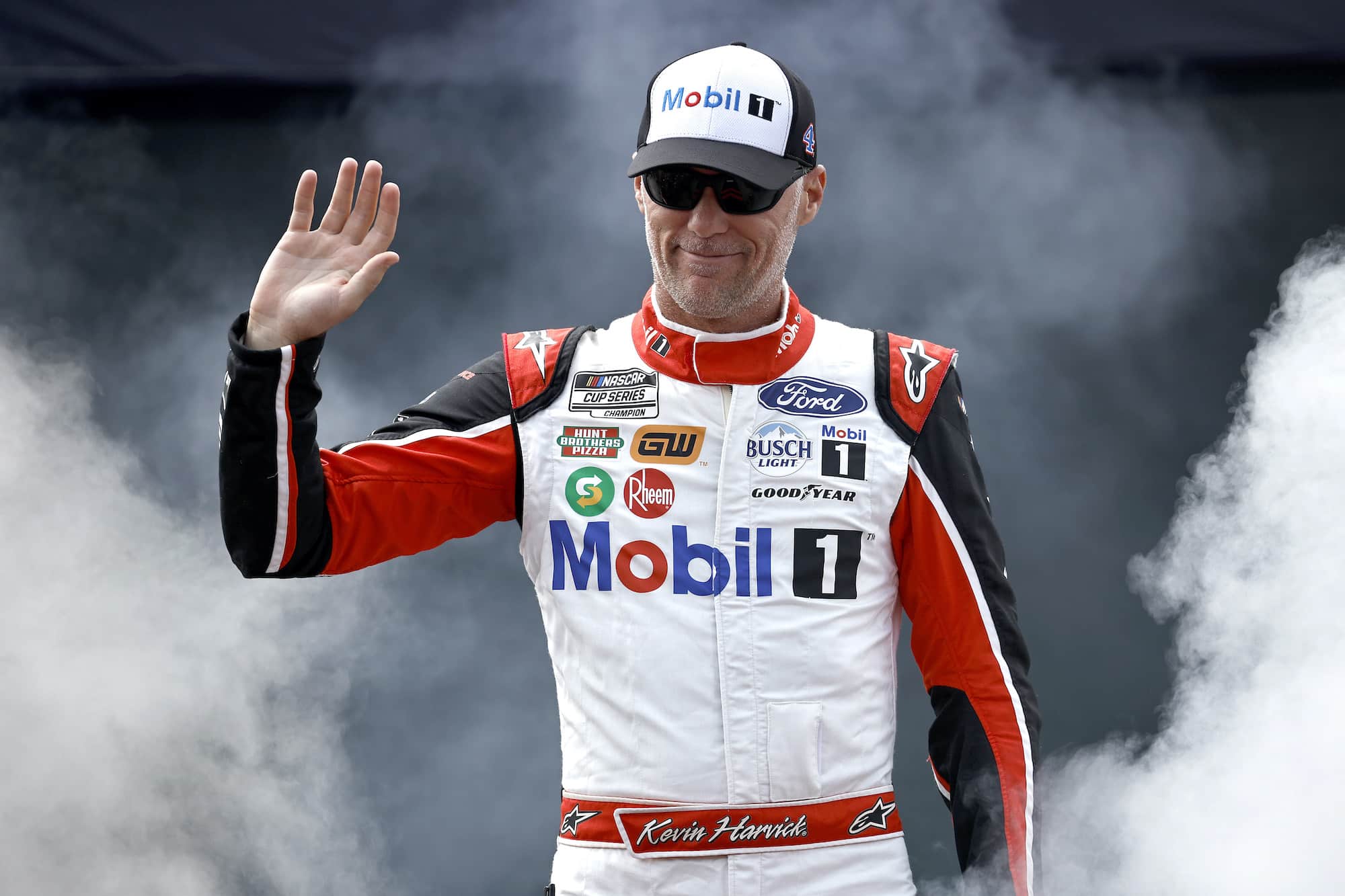 NASCAR Official Fires Back at Kevin Harvick After Driver Turns His Harshly Critical 'Crappy-Ass Parts' Comment Into a Profit
Kevin Harvick has taken direct aim at NASCAR, criticizing the organization for issues with the Next Gen car and its "crappy-ass parts." This week the organization fired back.
Kevin Harvick had been quiet all season. That all changed last month when the Stewart-Haas Racing driver ended a 65-race winless streak at Michigan. He impressively followed it up a week later with another victory at Richmond. His on-track performance spoke volumes and, more importantly, earned him a berth in the postseason.
Interestingly, in the playoffs, the 2014 Cup champion has made a transition. Instead of his actions doing all the talking, he's gone the more conventional route. Except it hasn't just been his words in interviews. He's actively taken his voice online, and Twitter specifically, where he's been outspoken about a variety of concerns he has with the sport, most of them focusing on the Next Gen car. 
This week, the 46-year-old driver turned to the social media platform and got a two-for-one special, taking a shot at the sanctioning body while making a profit in the process. NASCAR has responded.  
Kevin Harvick rips NASCAR and decides to profit off his comments
Kevin Harvick was outspoken about the Next Gen car long before it ever made its first lap, commenting on safety concerns with the new car last year. He's remained vocal this season, calling out NASCAR and calling into question the intensity of the hits on multiple occasions.
After his car inexplicably caught on fire at Darlington in the first race of the playoffs, the SHR driver was understandably upset, let everyone know about it, and didn't hold back who he felt was to blame. 
"I'm sure it's just the crappy parts on the race car like we've seen so many times," Harvick told NBC's Marty Snider. "We haven't fixed anything. It's kind of like the safety stuff. We just let it keep going. The car started burning and as it burned the flames started coming through the dash and I ran a couple of laps. And then as the flame got bigger and then it started burning stuff up. 
"I think right there you see all the brake fluid that was probably coming out of the brakes. It burned the brake line. But the fire was coming through the dash. What a disaster, man. For no reason. We didn't touch the wall. We didn't touch a car and here we are in the pits with a burned up car and can't finish the race during the playoffs because of crappy-ass parts."
After this past weekend's race at Bristol, where numerous cars experienced steering issues, Harvick posted a tweet with an image of a t-shirt that he's now selling, which features a logo that says, "Happy's Crappy-Ass Parts 4 Less."
NASCAR fires back  
Harvick's comment at Darlington about less-than-satisfactory parts didn't go unnoticed by his fellow competitors and NASCAR. Martin Truex Jr. mentioned it on Saturday night after his car fell victim to steering problems.
"What'd Harvick say, 'crappy parts,'" the Joe Gibbs Racing driver said moments after pulling into the garage. 
With Truex's comment and Harvick's new shirt, NASCAR felt the need to respond, and did so this week when Senior Vice President of Competition Scott Miller appeared on SiriusXM NASCAR Radio.
"Bristol is definitely a unique load case, and some things cropped up with the steering that weren't expected, but with the newness of this car and the newness of everything, it's not acceptable to have problems but it's probably part of the learning process for us all," Miller said. "All the teams, OEMs were involved in the (Request for Proposal) RFP process when we chose the parts. Everybody's got a stake in this, and it's not just NASCAR choosing 'crappy' parts." 
Harvick won't be deterred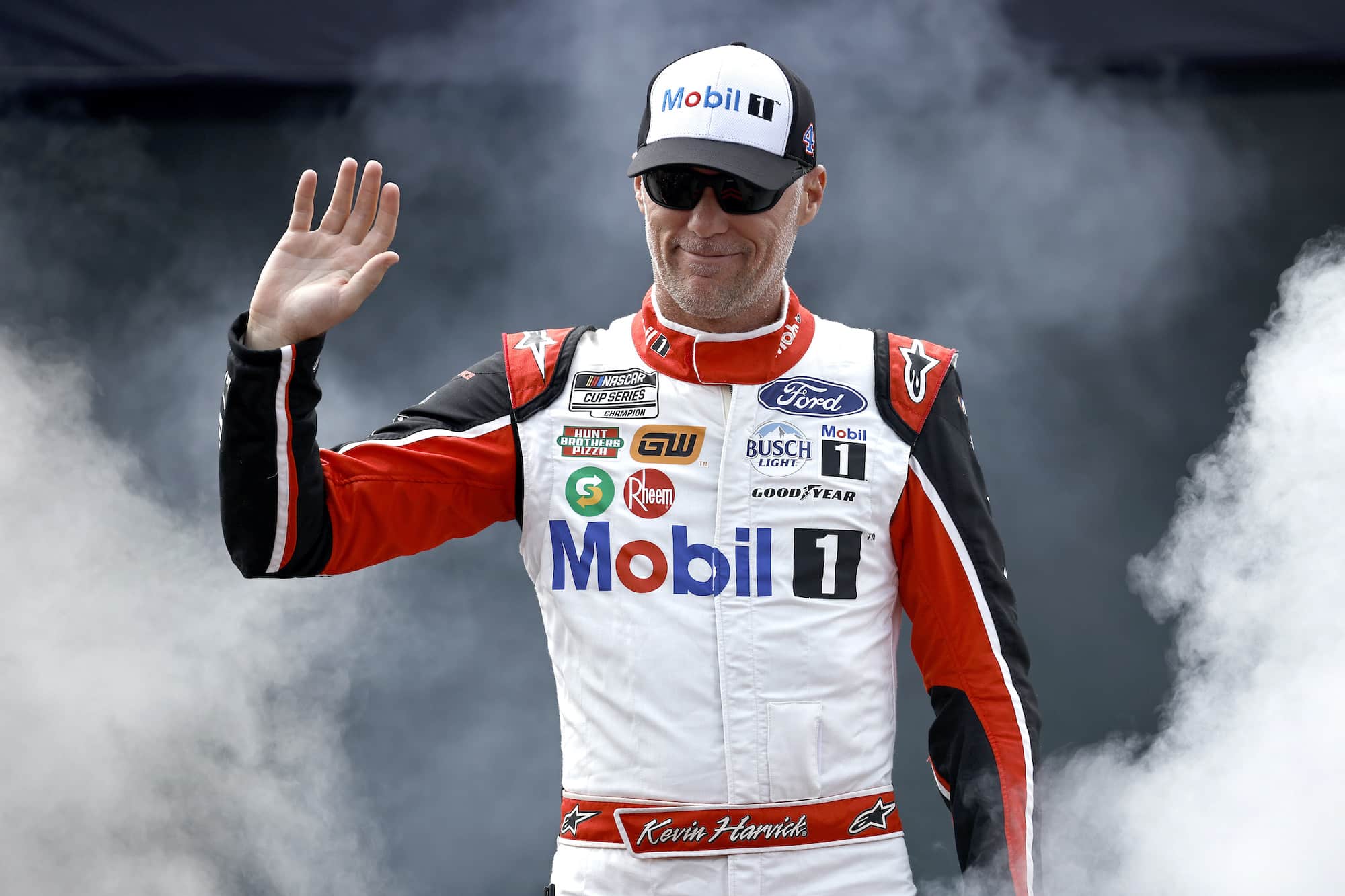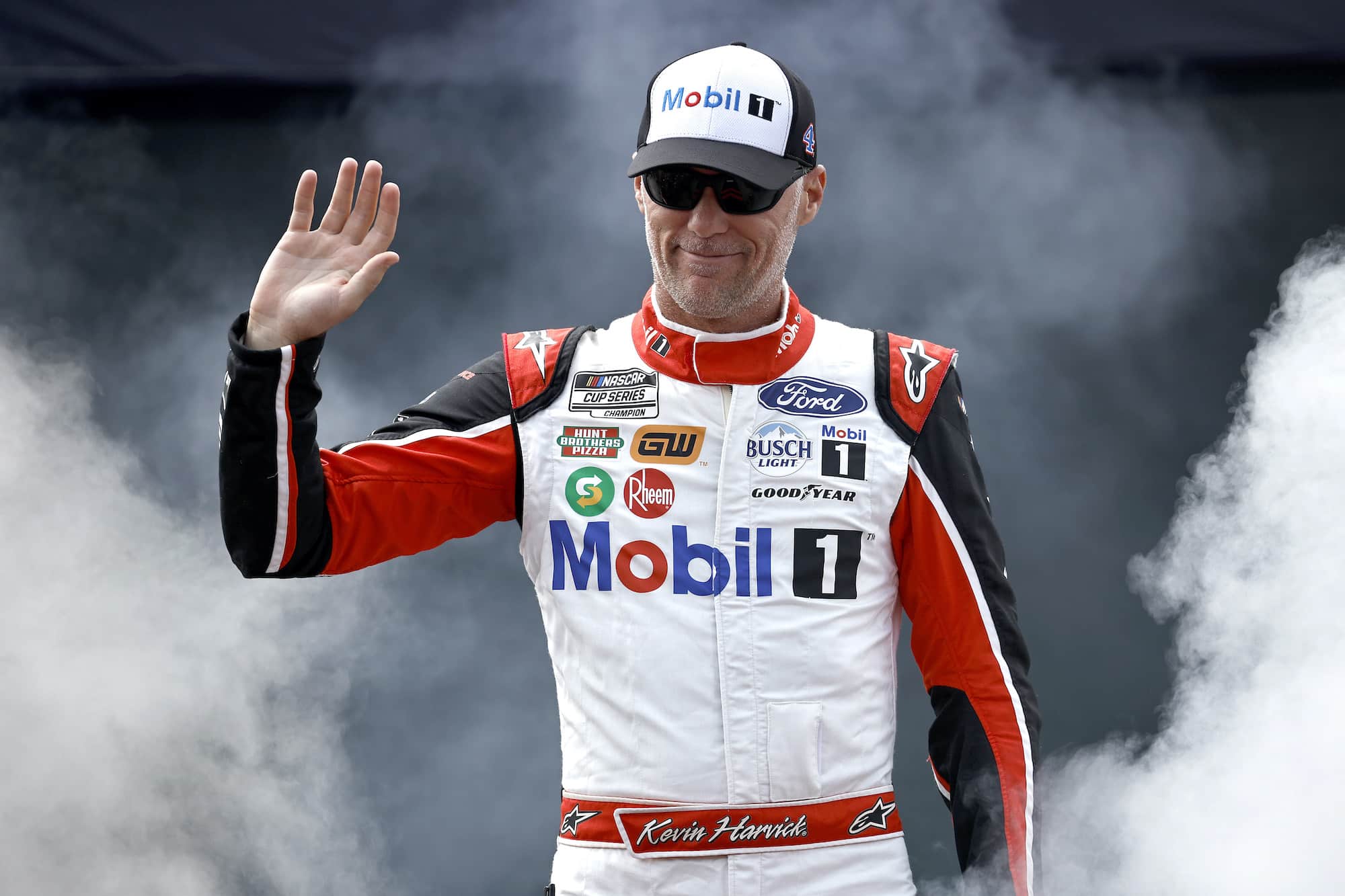 NASCAR making it clear that the teams were involved early in the process when selecting vendors to provide parts for the Next Gen car is the sanctioning body basically telling drivers like Harvick that the teams are as much to blame for the parts problems as anyone.
But as much as NASCAR officials would like the teams and drivers to fall in line and stop criticizing the car, don't expect it to deter the future Hall of Famer. He's found his voice on Twitter and is using it more because, as he recently described, "I got tired of hearing everybody else's (opinion)."
Harvick has an opinion. He's bound and determined to share it. Now, instead of just doing it through interviews with the media, he's opting to communicate with his fans and NASCAR through the social media platform. Oh yeah, and t-shirts. 
Like Sportscasting on Facebook. Follow us on Twitter @sportscasting19 and subscribe to our YouTube channel.