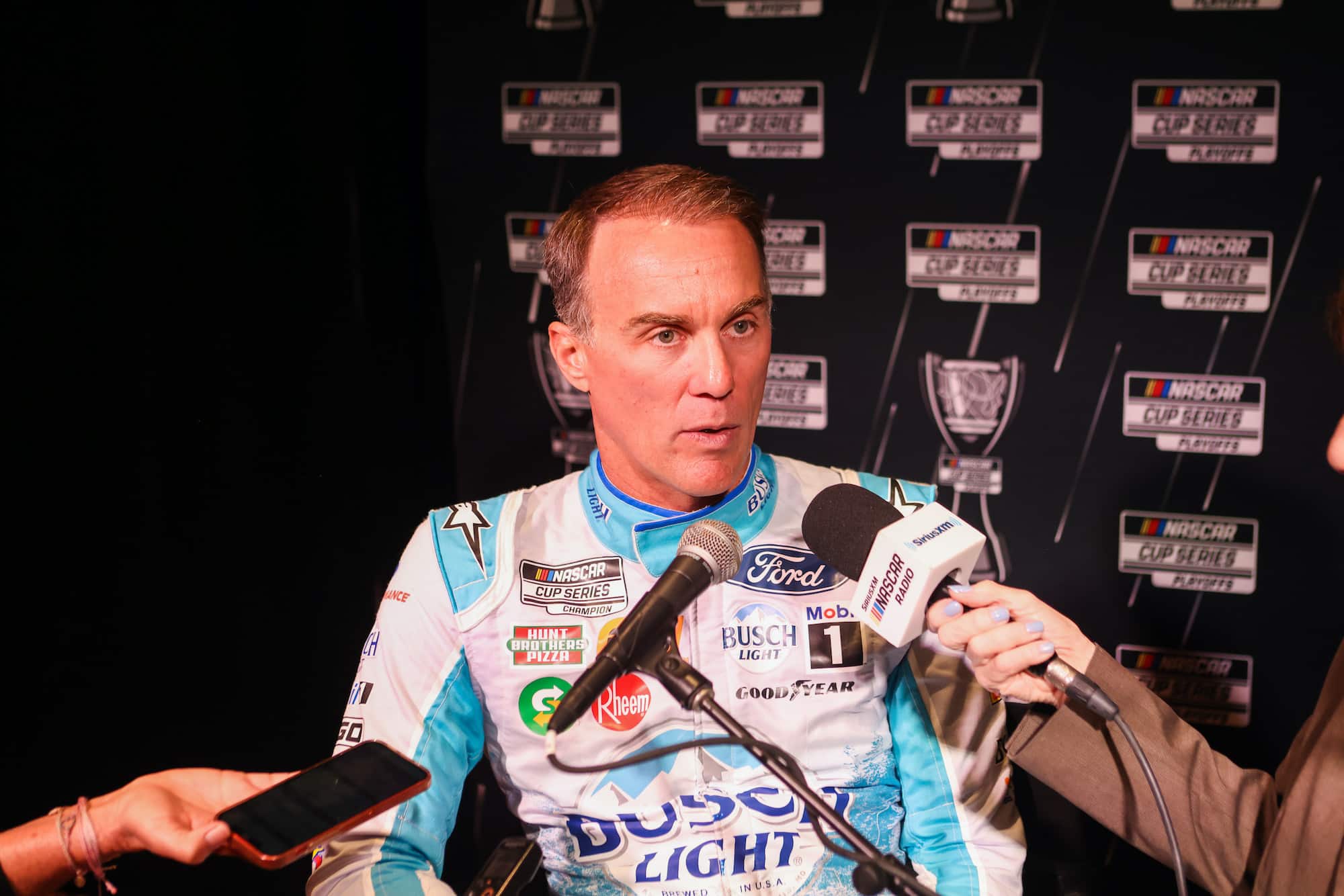 Kevin Harvick Goes on Twitter Rant, Addressing Numerous Topics Including Max Verstappen, North Wilkesboro, Changes NASCAR Needs to Make, and His Plans to Race Outside of NASCAR in Near Future 
Kevin Harvick was in rare form this week on Twitter when he went on a rant and addressed a variety of topics, including Max Verstappen, North Wilkesboro, and his plans to race in the future with Dale Jr.
Kevin Harvick has been in the news a lot lately for both his on-track performance, including wins at Michigan and Richmond, and what he's had to say to the media. This week, after a scary finish at Darlington, where his car caught on fire and he subsequently blasted NASCAR for its incompetence and its handling of safety issues, the 2014 Cup Series champion, who isn't always active on social media, took to Twitter in a frenzy of activity that touched on a variety of topics ranging from Max Verstappen, the return of North Wilkesboro, changes NASCAR needs to address going forward, and his plans to race outside of NASCAR in the near future. 
Kevin Harvick in headlines lately
Kevin Harvick was a top NASCAR newsmaker last month with his win at Michigan, which ended a 65-race winless streak. A week later, he did it again at Richmond. Happy Harvick had something to be happy about after more than a year without a trip to Victory Lane. 
While it's easy to visit with reporters after success, Harvick has never been one to shy away from addressing the media and discussing the tougher topics. Safety comes to mind. 
In the last month, the 46-year-old has been outspoken on multiple occasions about safety concerns with the Next Gen car. His focus has been on the harder impacts drivers have been experiencing throughout the year in the new car.
However, that all changed on Sunday when the No. 4 Stewart-Haas Racing car went up in flames for no apparent reason. He was understandably unhappy.
"We just keep letting cars burn up. Letting people crash into stuff. Get hurt. We don't fix anything," an agitated Harvick told reporters. "Now we're just riding around out there and the car catches on fire. Just s***** parts. They don't care. It's cheaper to not fix it."
Harvick goes on Twitter rant
NASCAR responded to Harvick's remarks a couple of days later when senior VP of competition Scott Miller appeared as a guest on SiriusXM NASCAR Radio and suggested the driver made his comments during an "emotional time" and what he had to say was "far from the truth." 
A day after Miller's remarks, NASCAR sent a rule update out to the teams, allowing them to make changes to the cars to prevent future rubber buildup and the risk of more fires. 
That action, coupled with the news that North Wilkesboro will host the 2023 All-Star Race, triggered something in Harvick, and he took to Twitter, where he fired off more than a dozen replies in a couple of hours.
Among them:
"Great week for the sport! No more fires and a bad ass All Star race location!" he tweeted. "Now lets be aggressive and get to work on fixing the front, rear, and side impacts for the drivers safety."
"My vote for the all star race is the 1000 HP package and lots of tires we have plenty of time to plan. #whynot," he said about North Wilkesboro.
"No id say he's faster than everyone else," Harvick responded to someone who asked if Max Verstappen had a horseshoe up his ass.
When the SHR Twitter account suggested the driver was feeling feisty, he responded, "How could you tell?"
One of the more interesting comments came when the future NASCAR Hall of Famer responded to a question about the potential of running SRX races in 2023. 
"Nah im going have fun with @DaleJr and race this LM stock we are building somewhere," he said. 
Can fans expect more of Harvick on Twitter?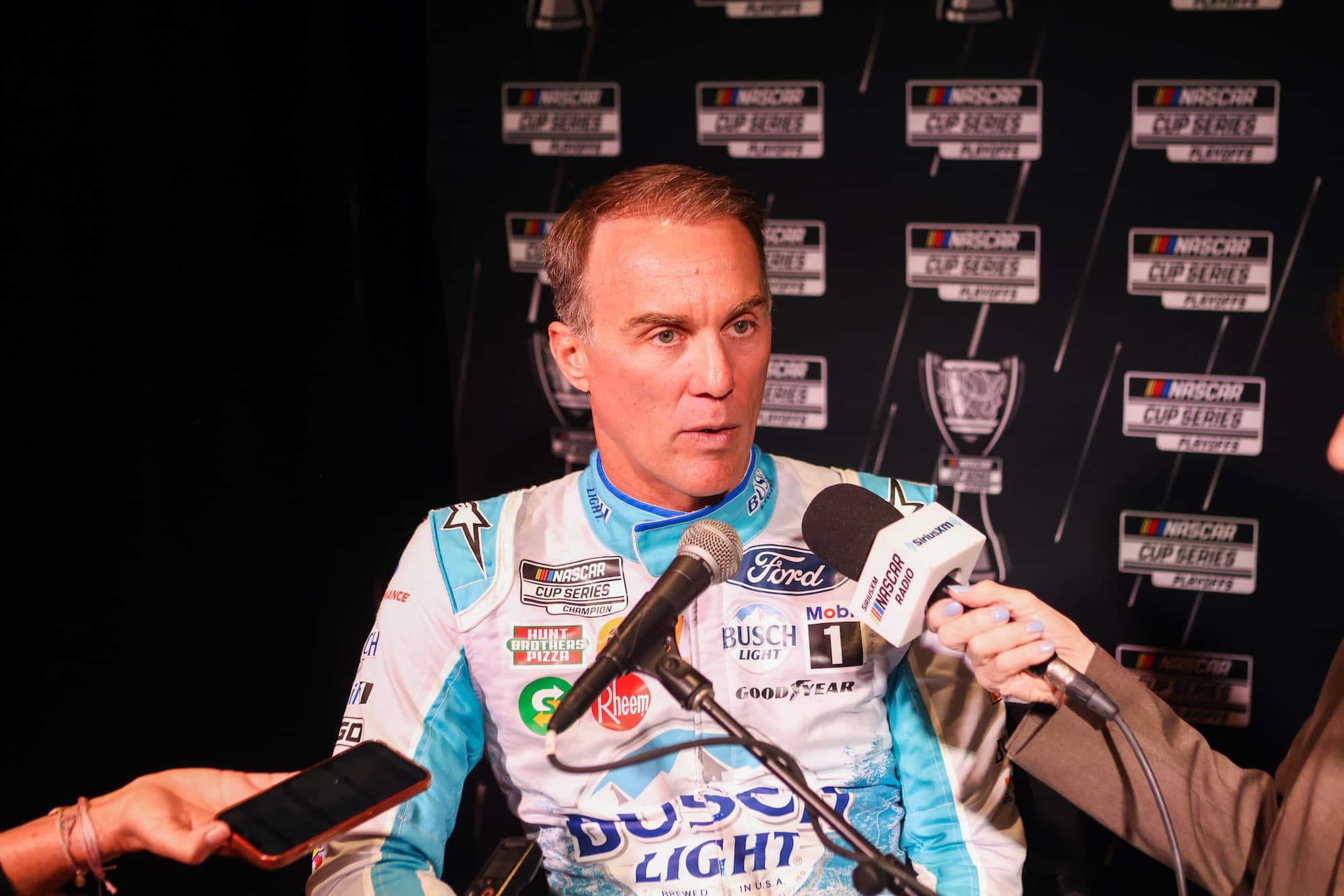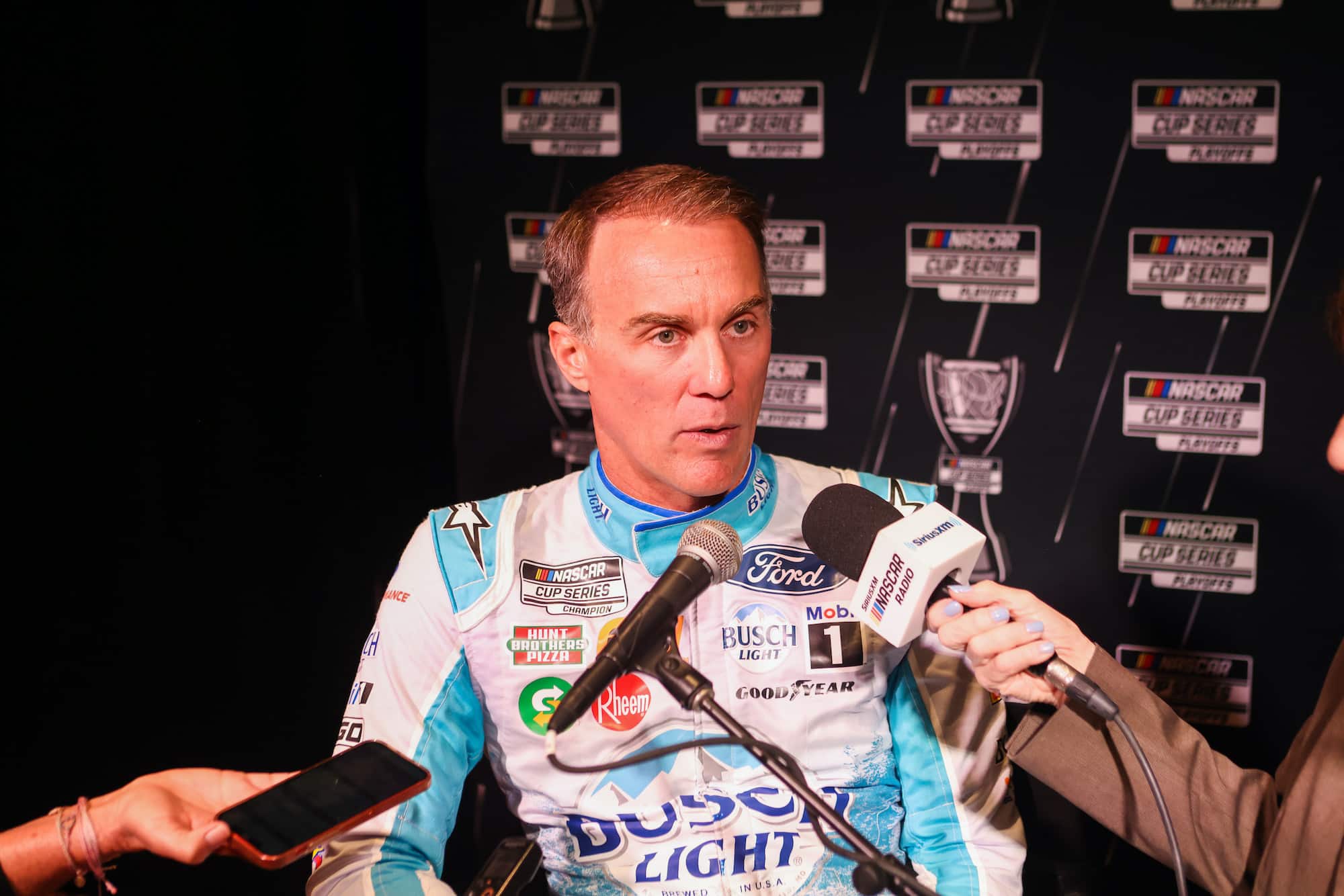 Before his mid-week explosion of activity, Harvick had only made specific comments about his race at Darlington on Twitter. The previous week, not a single tweet. During the middle of his tweet storm, one fan said it was amazing to see the SHR driver tweet so much. 
"Not playing anymore," the driver replied. 
With a million followers, maybe Harvick is changing his strategy. Taking a two-pronged approach, where he talks about issues during media availabilities before and after races but uses Twitter to respond to more immediate things and generate support for whatever his cause may be.
He mentioned how he's working with Dale Jr. If there's anyone who knows how to use social media, specifically Twitter, it's Junior. If Harvick follows Earnhardt's model, his fans are in store for an enjoyable ride.   
Like Sportscasting on Facebook. Follow us on Twitter @sportscasting19 and subscribe to our YouTube channel.