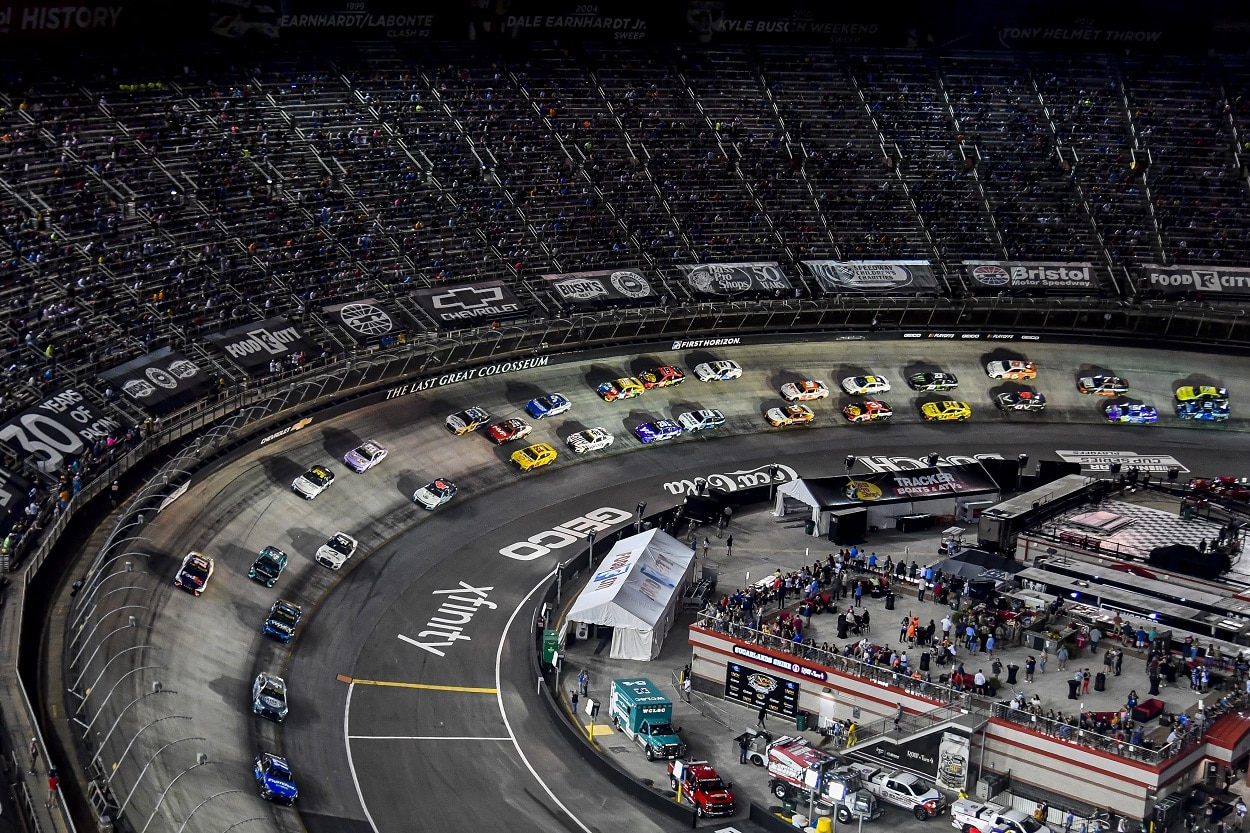 The Same Problems With the Next Gen Car at Bristol Could Affect an Even More Important Race in the NASCAR Playoffs
The Next Gen car was a problem at Bristol and could be a problem again at Martinsville.
The new Next Gen car model NASCAR introduced for the 2022 season has been a roaring success in several ways, except one that could significantly impact one of the year's most important races.
The Next Gen car has ushered in a new era in NASCAR. Instead of each team building its own cars, NASCAR now has all teams purchase the parts to build Cup Series cars from a single supplier, with severe penalties if teams try to modify those parts in any way.
That means teams can no longer fabricate their cars, which has taken away one of the biggest advantages large, well-funded organizations had over their competitors.
Teams at Hendrick Motorsports and Joe Gibbs Racing could effectively outspend teams such as JTG-Daugherty Racing, Front Row Motorsports, or whichever investor Richard Petty's team had aligned with at a given time.
The Next Gen car has produced unmatched parity in NASCAR's modern era
The Cup Series did not have more than 11 winners through the first 20 races of a season in seven of the last eight seasons from 2014-21. The 2022 campaign featured 14 different victors through that point in the season after Christopher Bell won in July at New Hampshire Motor Speedway.  
Five more drivers have added their names to the victory ledger in the nine races since New Hampshire, including four new winners in each of the last four races. The 19 different winners this season have tied 2001 for the most in the modern era (since 1972) and are the most ever through 29 races in a single season.
The ability for nearly every team to be able to compete for wins on a somewhat regular basis is the signature feature of the Next Gen car so far, and it has been great. The sport needed more competitive teams throughout the field.
That feature caught prospective owners' interest before the car ever hit the track. Denny Hamlin and Michael Jordan partnered to found 23XI Racing in 2021, while Spire Motorsports and Trackhouse Racing decided to become full-time teams that same year.
Kaulig Racing and newly formed Petty GMS Motorsports also joined the full-time Cup Series ranks in 2022.
The Next Gen car has also undoubtedly helped the racing at intermediate race tracks. Tracks between 1.5 and 2.0 miles in length litter the Cup Series schedule, but they rarely produced the most exciting racing in past years.
That has changed, by and large, this season. Some of the year's most exciting races have happened on intermediate tracks such as Auto Club Speedway, Las Vegas Speedway, Charlotte Motor Speedway, and Kansas Speedway.
Still, the Next Gen car needs some work on other aspects of its existence.
Safety and short tracks are two areas where the Next Gen still needs work
First and foremost, drivers have complained throughout the season that hits during a wreck feel more intense than they did in the previous car model. NASCAR officials have said crash data looked good in tests, but many drivers have complained about how much of an impact they take during a crash in the new car.
The worst example so far is Kurt Busch's head injury in a qualifying crash in July at Pocono Raceway. The wreck did not look particularly hard as Busch's No. 45 car spun out in Turn 3 and backed into the outside wall, but he has not raced since.
The Next Gen car has also yet to produce a good short-track race, which could be a significant problem in about five weeks.
The penultimate race of the playoffs happens annually at the half-mile Martinsville Speedway, which has produced some incredibly memorable moments in recent years. The combination of racing on a short track with the pressure on eight playoff drivers to reach the Championship 4 has made the fall Martinsville race one of the most anticipated each season.
That could change this season, as short tracks have produced some of the dullest racing of the season. The spring Martinsville race was a dud, with only five lead changes among four drivers and only two cautions for incidents.
Both races at Richmond Raceway were pit-strategy affairs, and Saturday night's Bristol race was a follow-the-leader event except for the myriad tire problems teams battled throughout the event.
The 12 lead changes Saturday were the fewest in a Bristol race since 2009, and only two of those changes happened during green-flag conditions that weren't influenced by pit stops or a tire failure on the leader's car.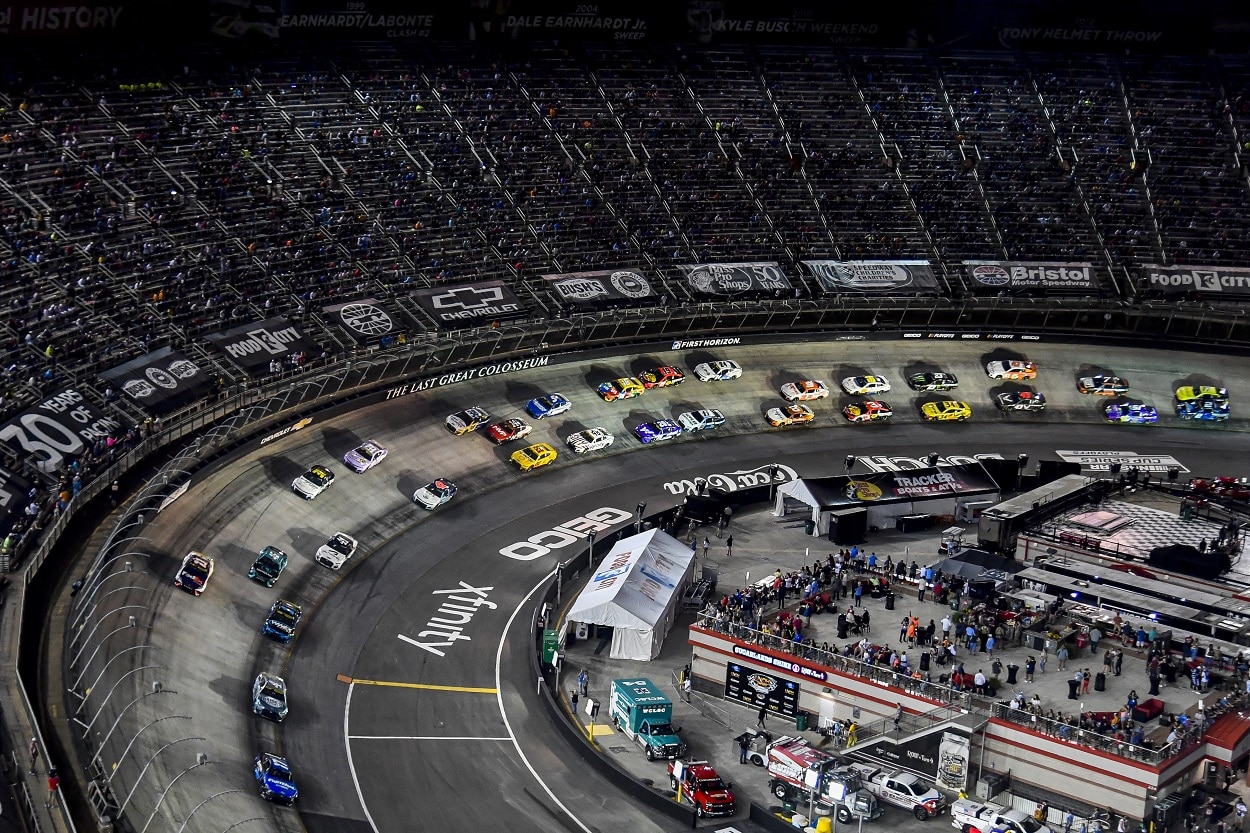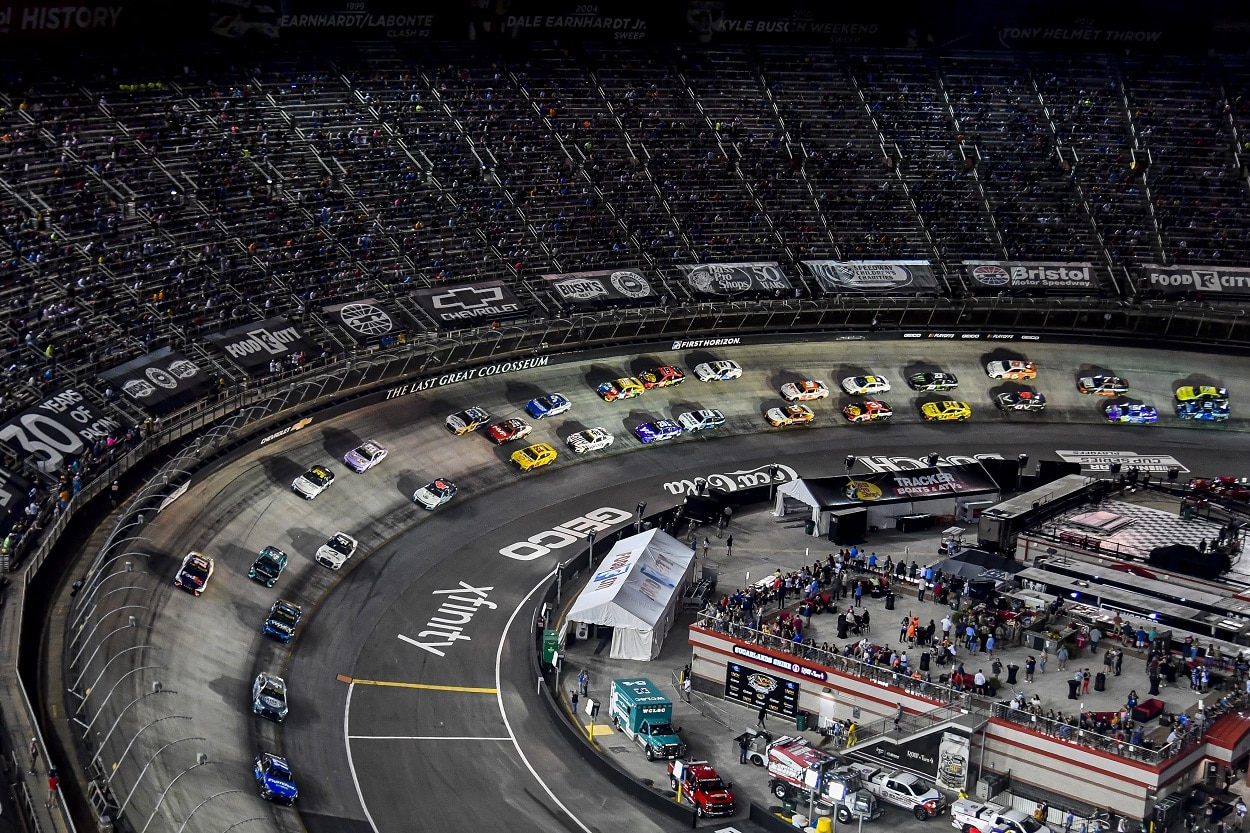 NASCAR held a test Aug. 23-24 at Martinsville, but the prevailing attitudes from drivers afterward were that they would still have to shift and the tires did not wear much at all.
The sanctioning body has succeeded with the Nex Gen car in many respects, but it is going to have to figure out how to produce exciting races on short tracks with a schedule that features them in essential moments during the season and more to come in the future.
Stats courtesy of Racing Reference
Like Sportscasting on Facebook. Follow us on Twitter @sportscasting19 and subscribe to our YouTube channel.