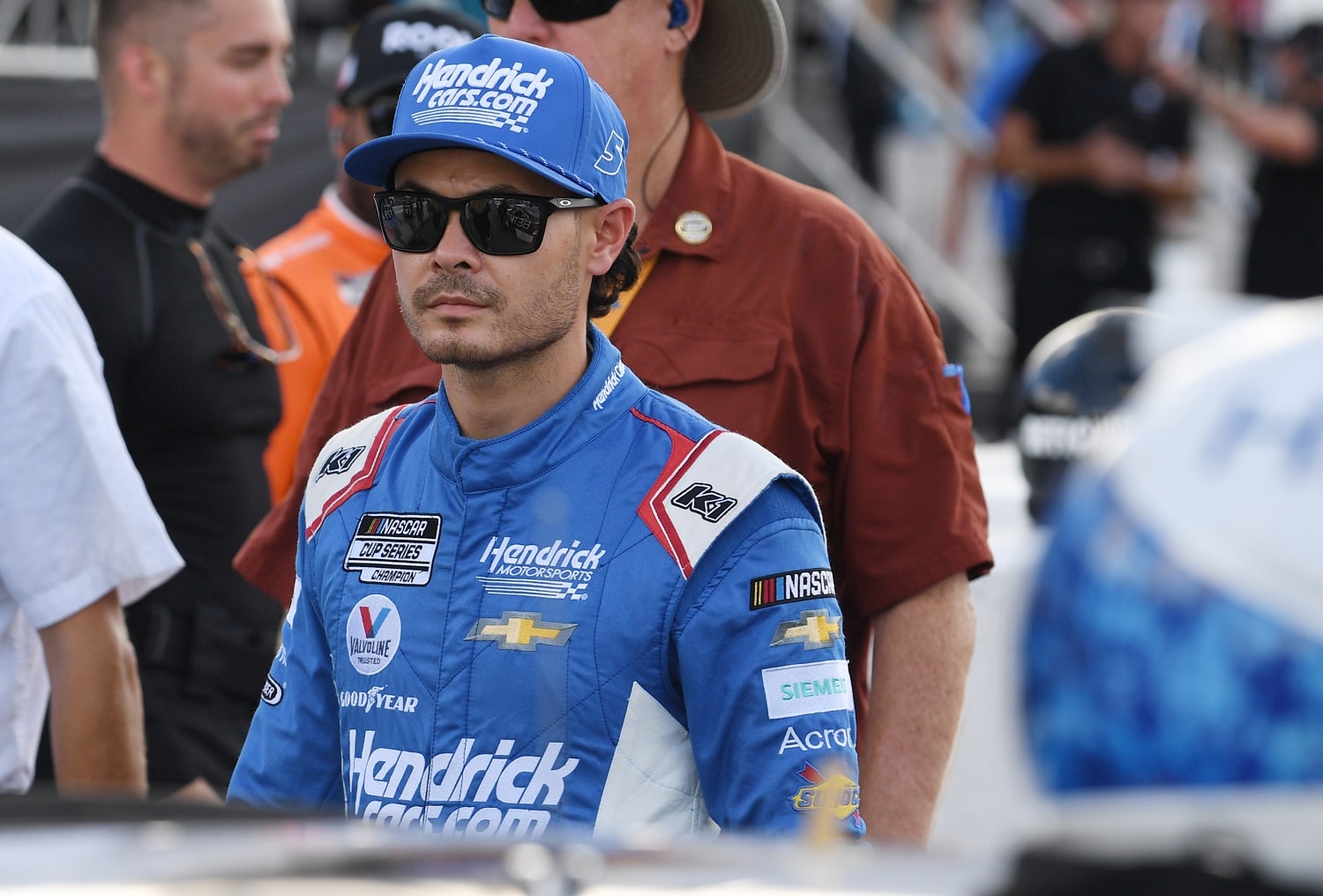 The 1 Supposed Surprise in Kyle Larson's Contract Isn't a Shock
It's no surprise Kyle Larson will remain at Hendrick Motorsports through 2026, but some might be perplexed by his sponsorship arrangement.
While Kyle Busch was negotiating his move, another NASCAR Cup Series champ was arranging to stay put. Kyle Larson and Hendrick Motorsports announced on Friday that the reigning titleholder has signed a contract extension to remain in the No. 5 Chevy through 2026.
Larson is the third of the four HMS drivers to lock into a deal extending through at least 2025.
There was no need for Kyle Larson and HMS to hurry
If the timing of the announcement seems curious, coming 36 hours before a NASCAR Cup Series elimination race, it really isn't. Larson's representatives and Rick Hendrick likely settled on terms weeks ago and sat on the announcement until the noise about Kyle Busch's future had subsided. Releasing the news on a race weekend simply makes it easier for Larson and Hendrick to deal with the media on-site and all at once.
It's the second contract Larson has signed with HMS. The first came in October 2020, a week after NASCAR reinstated Larson. The three-year deal still has another year to go, so there was no need to rush. However, Hendrick's approach has been to avoid going into the final year of driver contracts with any perception of uncertainty.
The supposed surprise in Kyle Larson's contract isn't a shock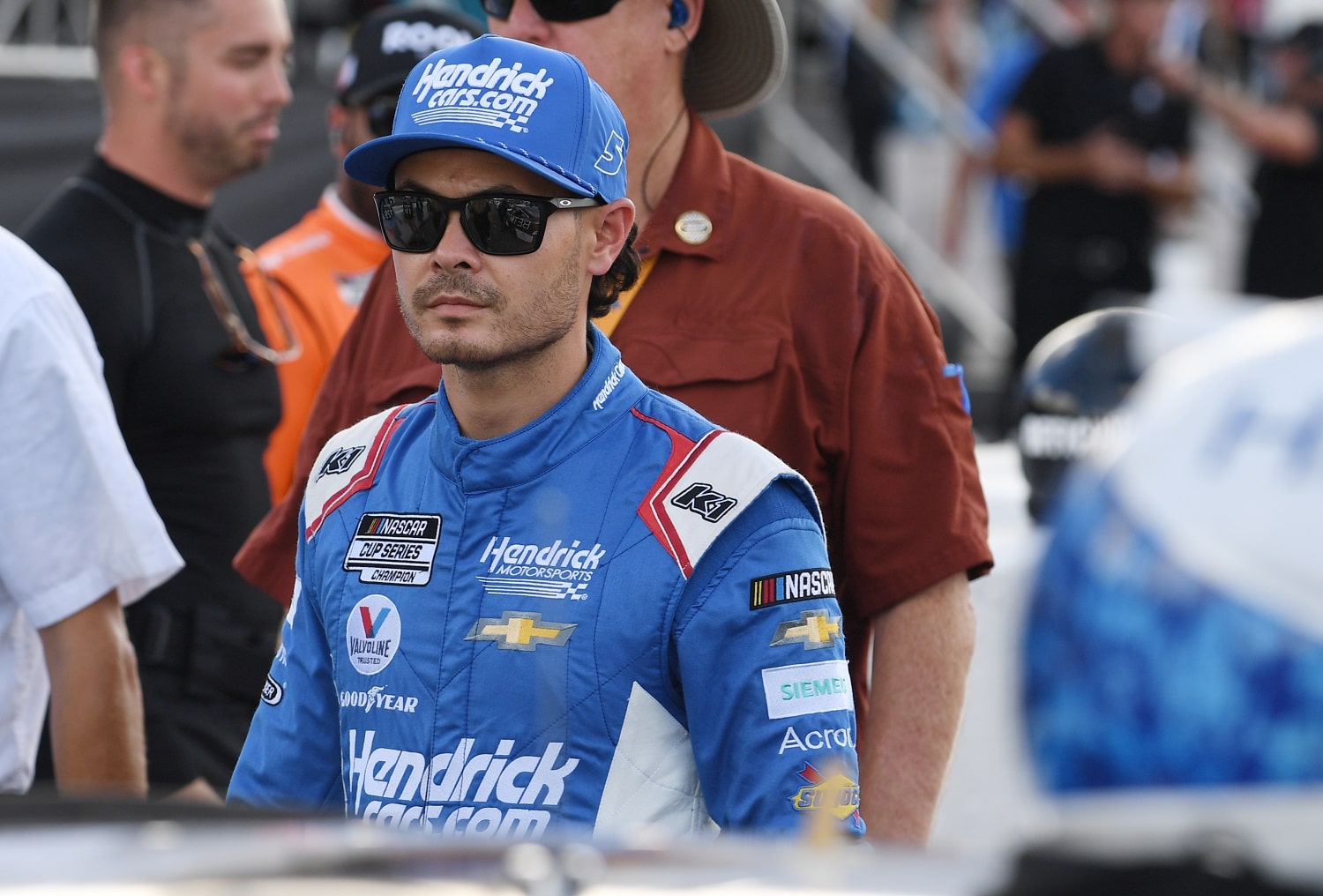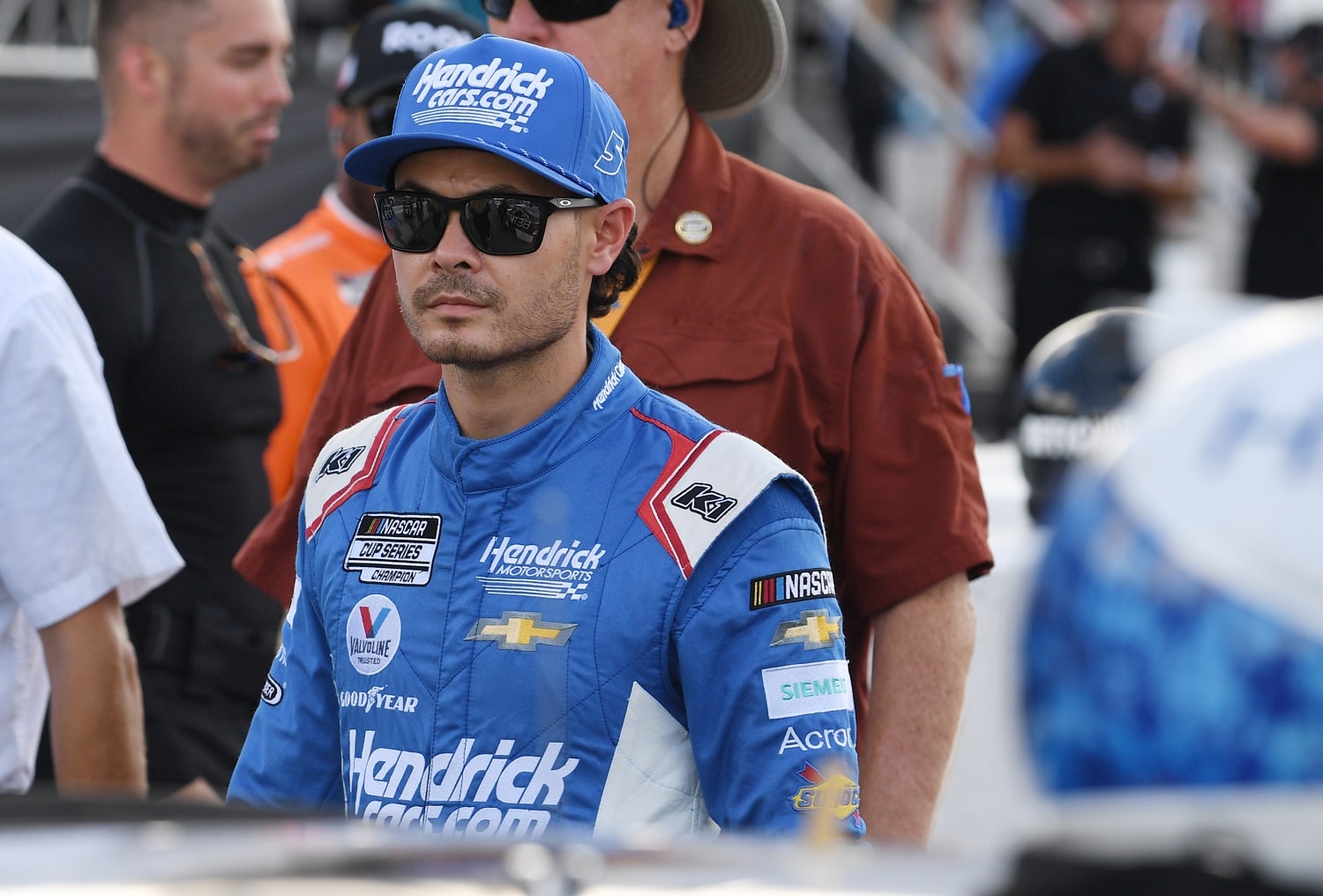 When Kyle Larson signed with Hendrick Motorsports, he was coming off the nearly season-long suspension for using a racial slur. Jimmie Johnson was retiring, so Rick Hendrick switched Alex Bowman into Johnson's "48" and put Larson into the No. 5 Chevy, last driven by Kasey Kahne in 2017.
However, sponsorship was going to be dicey because of the circumstances of Larson's suspension. A few companies stepped forward, but Larson ran two-thirds of his first season with a HendrickCars.com wrap.
Hendrick Automotive Group is the massive sales and service empire founded in 1976, with the company's website reporting $11 billion in revenue in 2021. The corporation has many stakeholders, but Hendrick remains the CEO and the person with the most on the line. In a sense, the HendrickCars.com sponsorship meant he was taking money from his left hip pocket and putting it in his right hip pocket. But a funny thing happened: Larson kept winning races last year. Including the All-Star Race, there were 11 checkered flags.
The hours of TV time with Larson either out front or battling for the lead steered traffic to the website and dealership showrooms. Before the season was even complete, the corporation made the network of dealerships a nearly exclusive sponsor for Larson going forward.
HMS could bring in millions of outside money by selling race sponsorships to other companies, and some people don't understand why the company doesn't do it. However, it's obvious HMS figures using Larson to sell cars (they sold 205,000 last year) is even more beneficial to the bottom line.
Alex Bowman is the only HMS driver without a long-term deal
While unveiling the extension on Friday, HMS also announced HendrickCars.com will remain the primary sponsor and continue its support of Kyle Larson's non-NASCAR racing. It's one of the perks of being a defending Cup Series champion.
"When Kyle joined our team, the expectations were sky high from both inside and outside the organization. To say he's exceeded them would be an understatement," Rick Hendrick said in the statement announcing the extension.
Larson is in the thick of the hunt to win a second Cup Series championship, which would give HMS three in a row, since Chase Elliott earned his title in 2020. In fact, all four HMS drivers once again qualified for the playoffs and will be looking to come out of Bristol by advancing to the round of 12.
Locking Larson in through 2026 continues the HMS strategy of striving for stability. Already, William Byron signed through 2025 and Chase Elliott through 2027. The odd man out for now is Alex Bowman.
Bowman, who comes to Bristol 30 points above the cut line, has a contract through next season. If Hendrick Motorsports follows its recent pattern, then negotiations on an extension are already in progress. However, Bowman is the HMS driver whose job security attracts the most speculation.
Bowman seemed to break through in 2021 with three regular-season victories, but he bombed out early in the playoffs to end his fourth full season with the organization. He won early this season in Las Vegas, but Bowman disappointed over the second half of the year.
He has finished 10th at Darlington and fourth at Kansas to open the playoffs, which is encouraging. However, he'll begin 2023 with a new crew chief following Greg Ives' decision to come down off the box after this fall's Championship 4.
Those factors could be an indication that Bowman might not start next season with his own contract extension in hand.
Like Sportscasting on Facebook. Follow us on Twitter @sportscasting19 and subscribe to our YouTube channel.
Got a question or observation about racing? Sportscasting's John Moriello does a mailbag column each Friday. Write to him at [email protected].